Miss Cox

Forest school for Miss Cox's class starts on Monday 22nd! Please send children in in weather appropriate clothes and shoes!
PE is now a Wednesday. Can all children arrive at school in their PE kit. Thank you!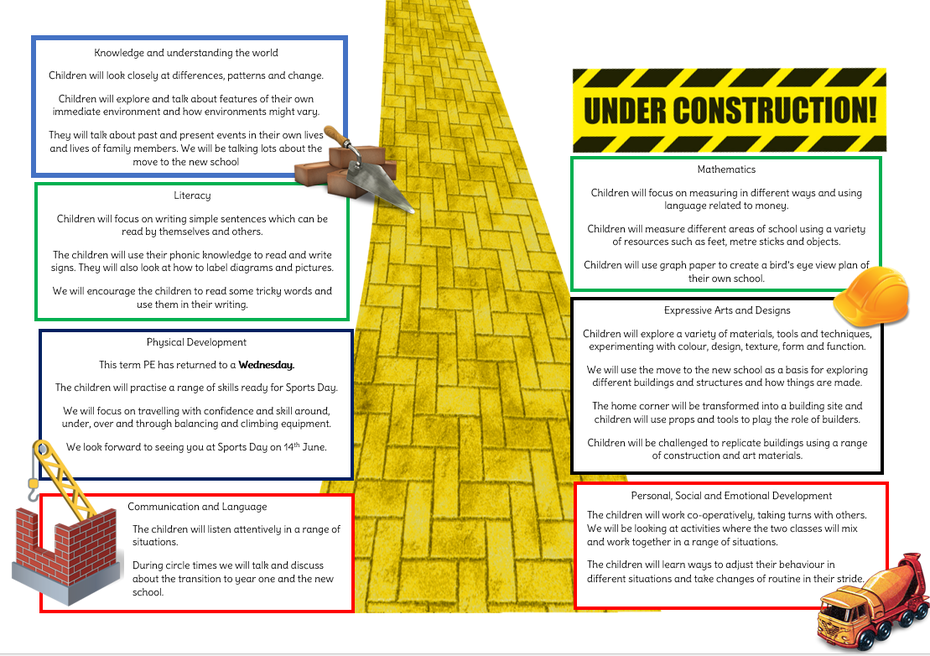 Forest school for Miss Cox's class starts on Monday 22nd! Please send children in in weather appropriate clothes and shoes!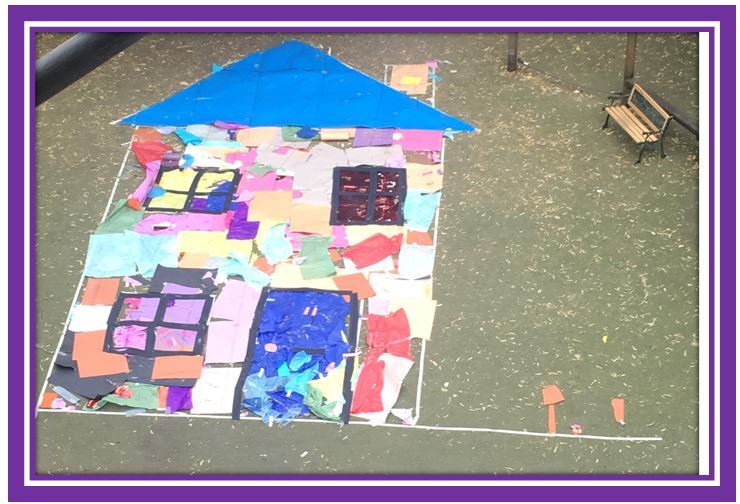 EVERY VOTE COUNTS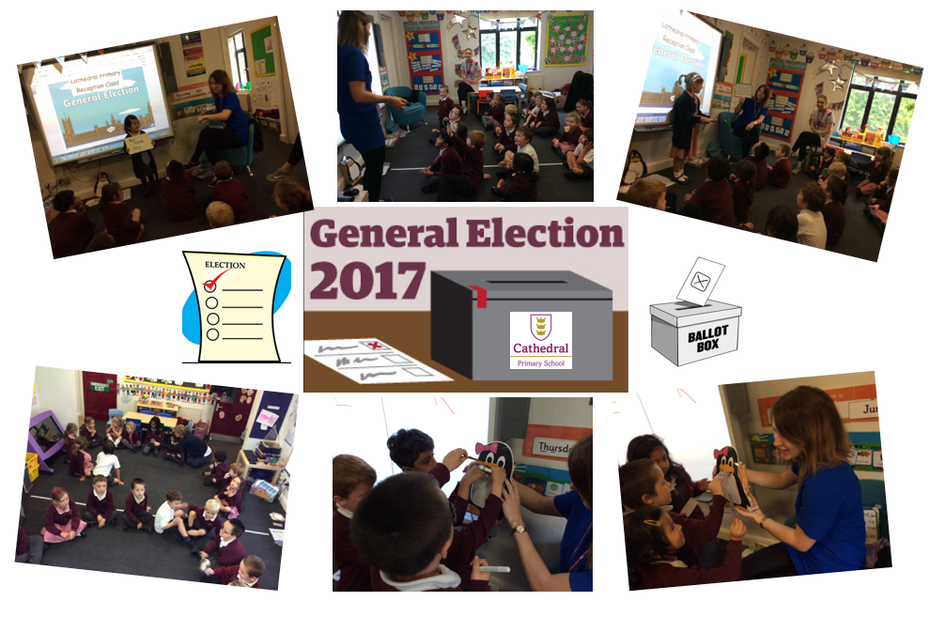 On Thursday 8th June 2017, reception held their very own general election. After discussing the reasons behind an election, the children were presented with the task of making some decisions about their new school. The class were split in half and we had two political parties: The Rainbow T-Rexes, and The Multi-coloured Party. Each of the parties grouped up and discussed what they would like to see in the new school and chose their three most important policies. The Rainbow T-Rexes wanted a fidget spinner room, a T-Rex water slide and a dinosaur garden. The Multi-coloured Party wanted an ice-cream van, an ice-rink and a water slide.
Each party's representative stood up and pitched their ideas whilst the class asked them questions and made comments. At the end, the children voted and put their votes into our penguin ballot box. The votes were counted, and The Rainbow T-Rexes won!
I was so impressed with how the children responded to this activity and they demonstrated so many important principles and skills. I think we have the future prime minister right here at CPS!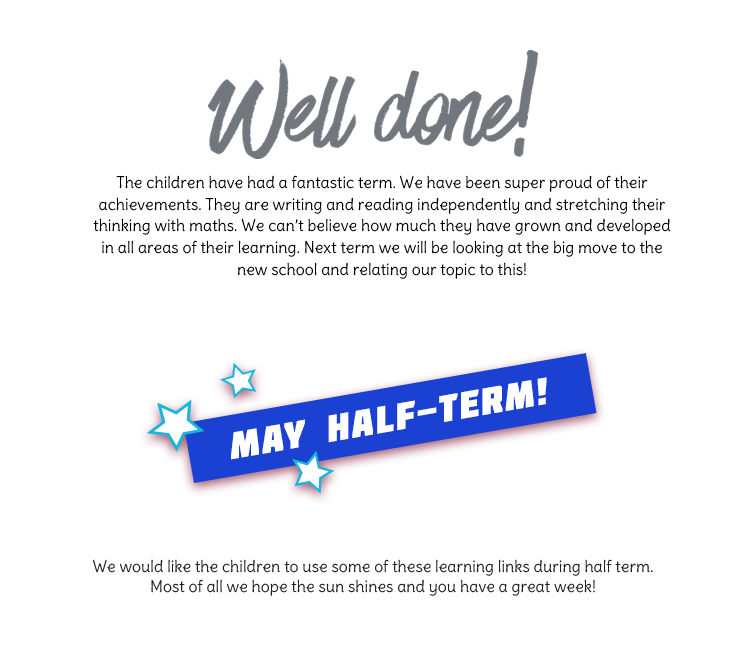 What do we do when it pours down with rain all day? Get on our waterproofs and wellies and head outside of course! On Wednesday both reception classes went outside to jump in the puddles in Abbey Garden. The children absolutely loved making a splash and particularly enjoyed getting their teachers soaked!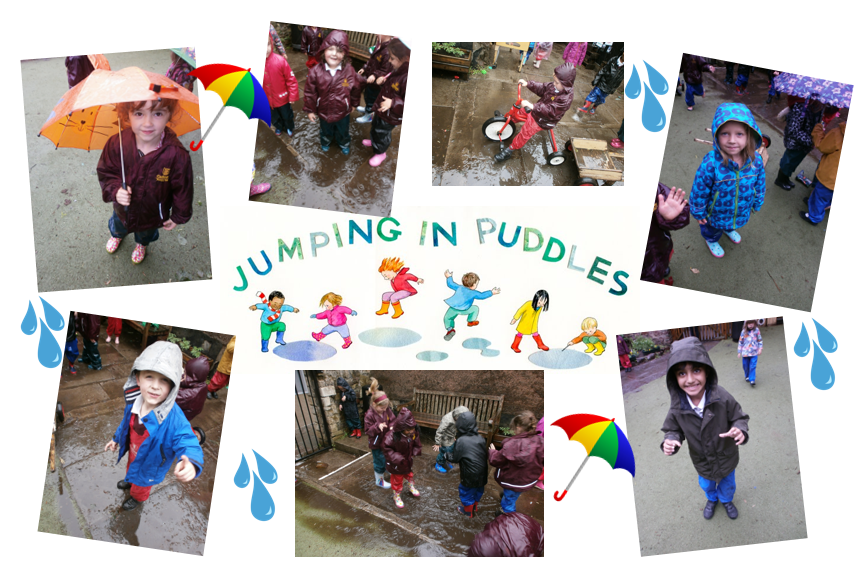 Thank you to everyone who came to watch and support the reception children in their first school assembly on Tuesday. We were so proud of how brave each child was and hope you enjoyed it!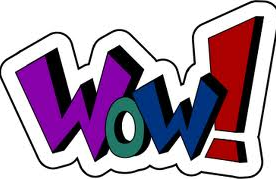 This week we have been writing the sequence of growing a flower. The children are very confident to discuss what a flower needs to thrive and have worked so hard to get their ideas down on paper. We are so proud of how far each and every child has come with their writing. If at any time you would like to have a look in their books please just ask! But for now, enjoy the sample below of just some of our amazing class of writers.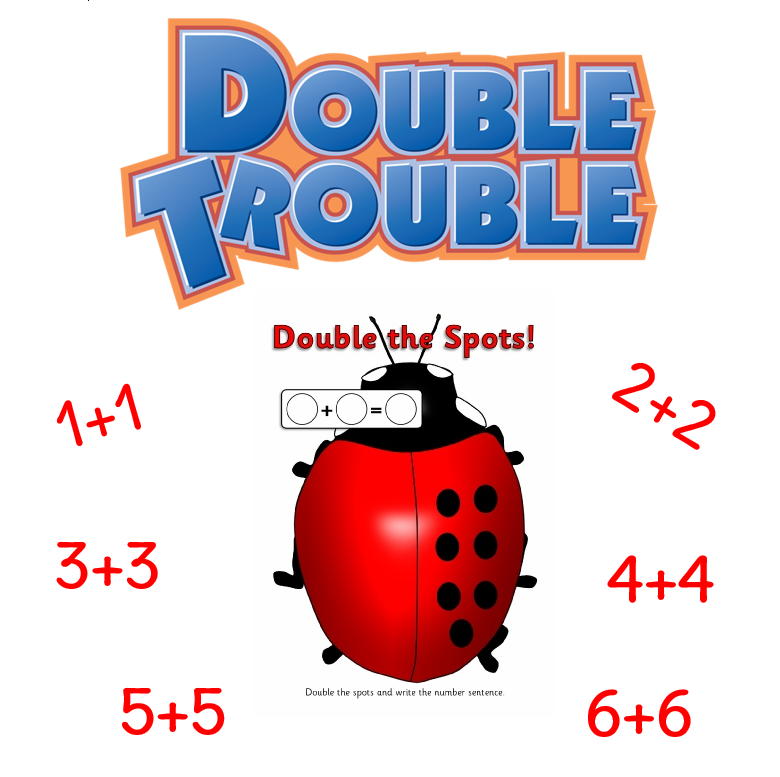 This week Oscar brought us some Giant African Land Snails to stay! He explained that we had to be very careful when we held them and we could even brush their shells softly with brushes. The children have loved their visit so far- take a look at some of the photos!
+ Let's Add! +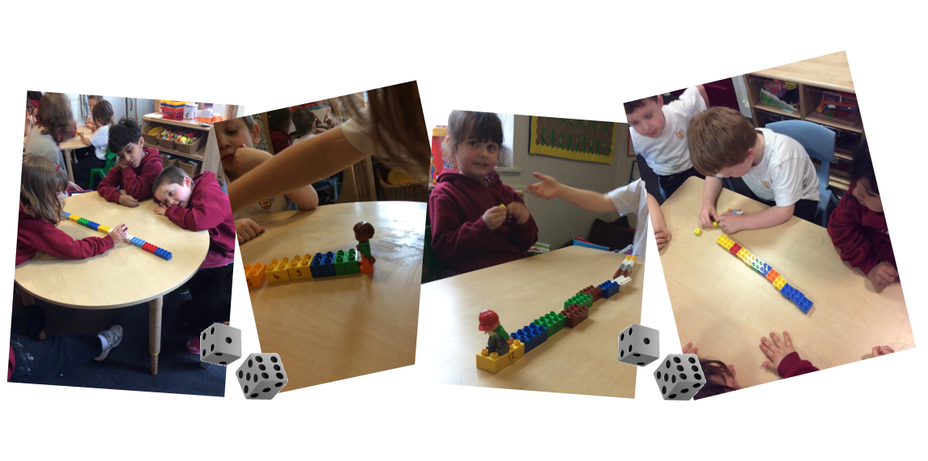 For the past couple of weeks the children have been doing various activities to practise their addition skills! We have added numbers and parked cars in the correct bays, taken photographs of ourselves holding up different amounts of fingers and using these to count, and here are some photos of us walking a Lego man down a number line!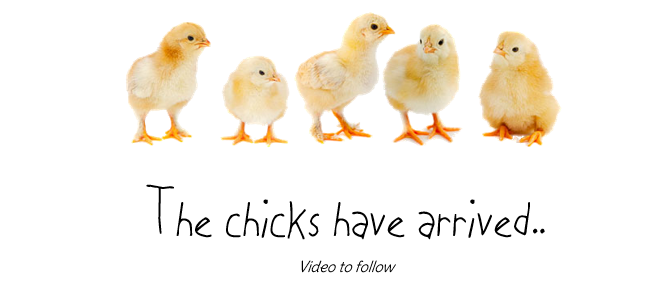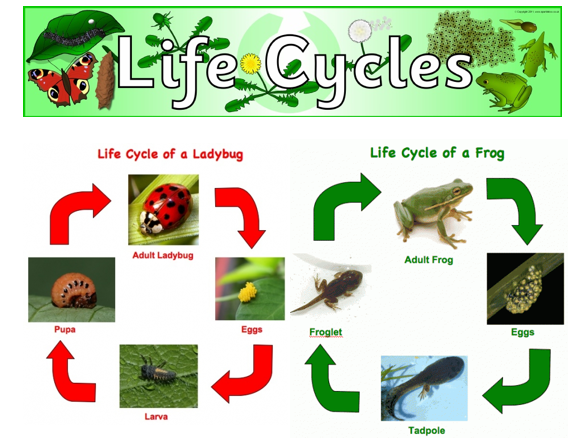 The children have begun learning about different life cycles in class. We have looked at the life cycles of ladybirds, frogs, hens and caterpillars. The children have managed to recognise that the life cycle goes round and round, like a wheel on a bike! What other life cycles can they think of at home? They have done some fantastic work on this subject so far, photos to follow!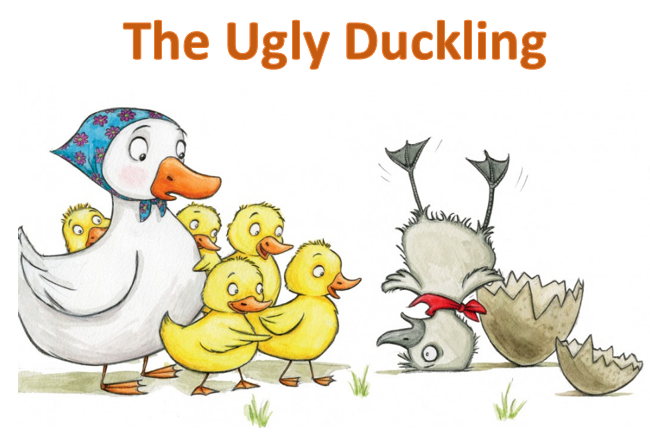 Wow! What a class of amazing story-tellers and story-writers we have! The children have learned the story of the Ugly Duckling over the past two weeks and have done lots of activities to help them remember it. We have acted out scenes and freeze frames, talked about what the characters would be saying and thinking, created story mountains and put all of our ideas into our own stories. It has been brilliant to hear the children using the language from the story in their own way and i can tell there are a few budding authors in my class!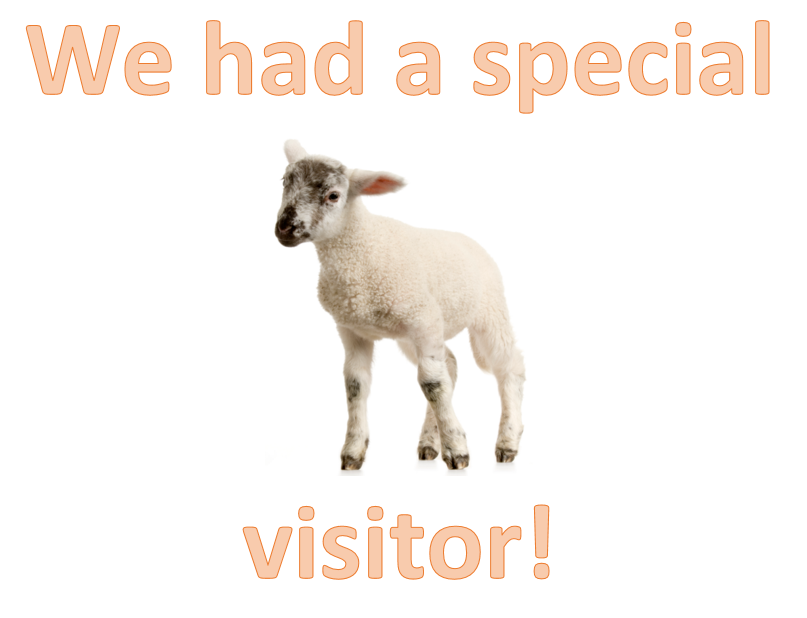 This week Reception were lucky enough to have a lamb visit them in school! His name was Tom and he lives on a farm just outside of Bristol with his farmer Ali. The children were so excited to meet him and everyone gave him a gentle cuddle! They had lots of questions about Tom and were so careful when he was around. take a look at our slideshow!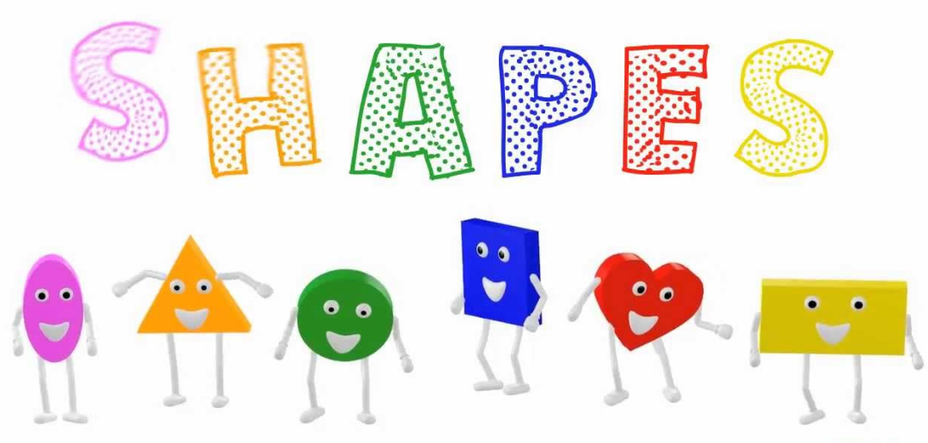 This week we have started looking at shape in our maths lessons. The children already knew so much and are now able to talk about properties of different shapes with confidence! The children have learned and talked about how circles have 'infinite sides', rectangles 'have 4 sides like squares but 2 longer sides and 2 shorter sides', and we have looked at the meaning of 'tri' in triangle and 'oct' in octagon. The are all fascinated with finding shapes in their environment and we have had lots of discoveries already!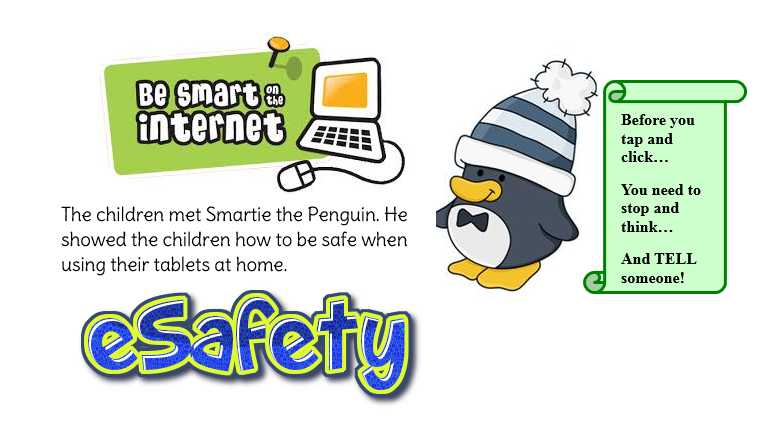 This week we had a parent coming in to share some of her traditional Polish clothing that she wore as a child. The children got so much enjoyment from listening to her stories and were thrilled to be able to try the clothes on! They described the clothes as being delicate and beautiful. Take a look at some of the photographs!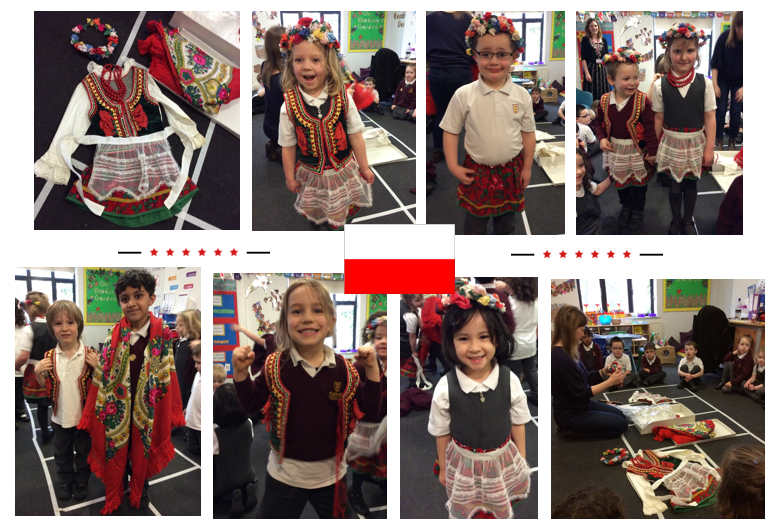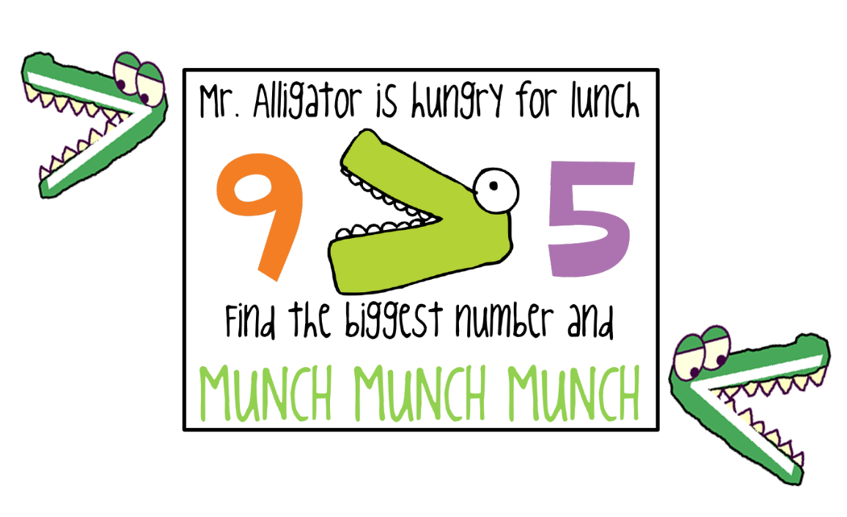 This week the children have moved onto looking at 'more than' and 'less than' in their maths lessons. They have used the crocodile's open mouth to gobble up the biggest number and have practised writing their own number sentences using these signs!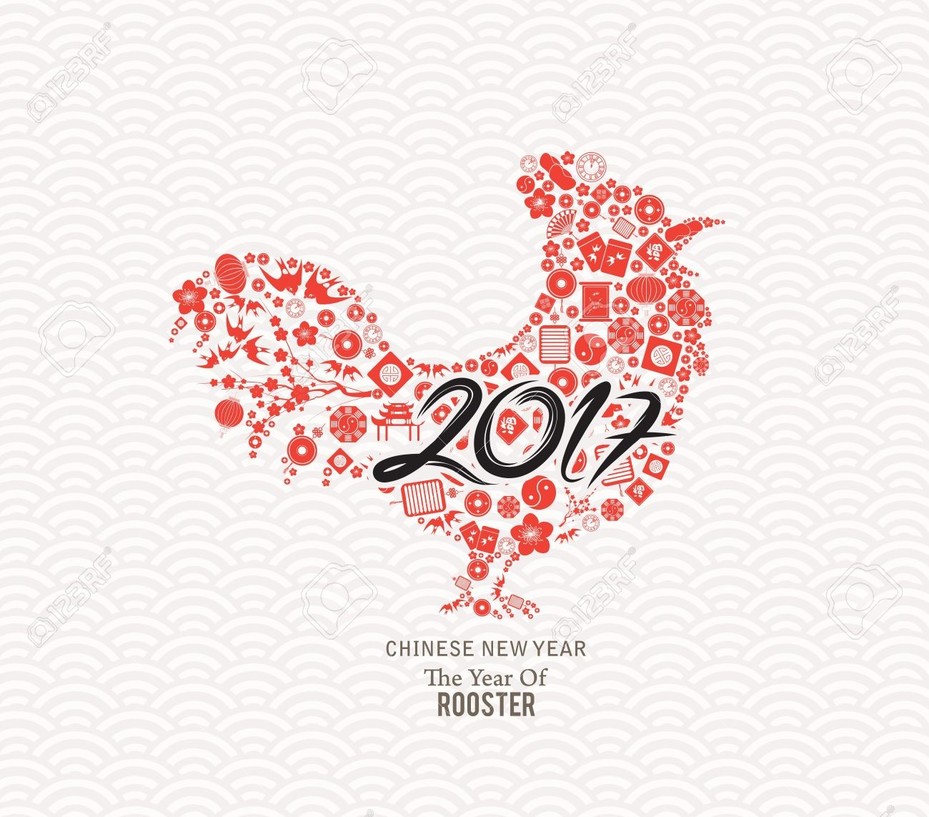 Happy Chinese New Year! The children have been so engaged with this topic so far and have learned lots of new things, including the story behind why each year is devoted to a different animal. We were lucky enough to have Bristol Museum to come in and carry out a workshop of activities all related to the celebrations behind Chinese New Year. The children looked at and tasted some different Chinese food, decorated their own lucky Chinese money envelopes and even took part in their own Dragon Dance to wish away all the bad luck for our new year in school!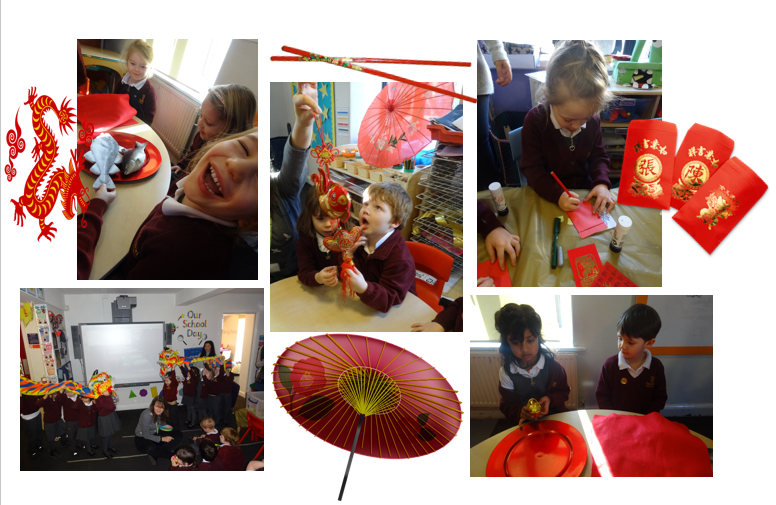 FESTIVAL OF COLOUR!
This week the children have been learning about the Hindu festival Holi. They have learned the traditional story and we have looked at some of the activities people do when celebrating this day. We decided to experience some of these traditions first hand and had our own paint throwing experience outside! The children has a fantastic time and said their best part was throwing paint at their teachers!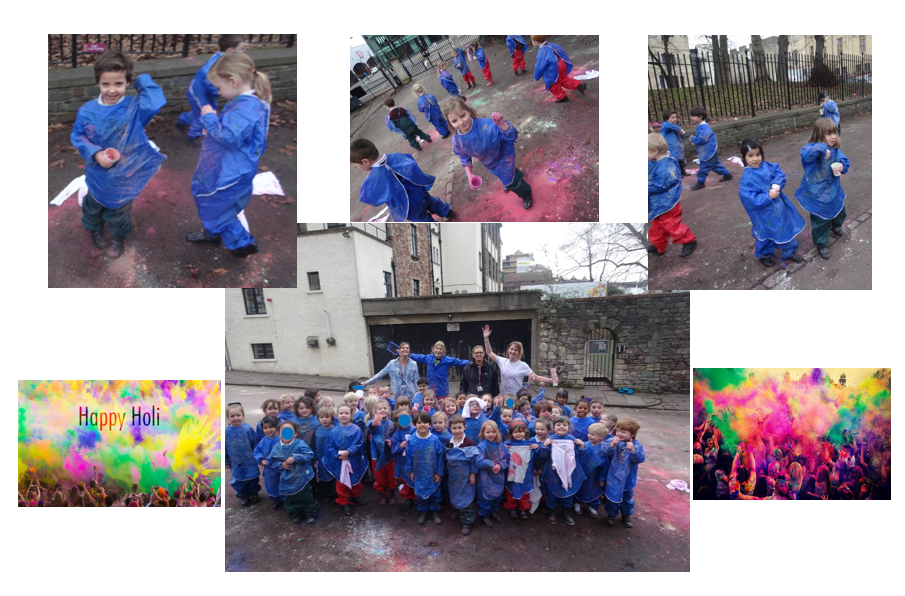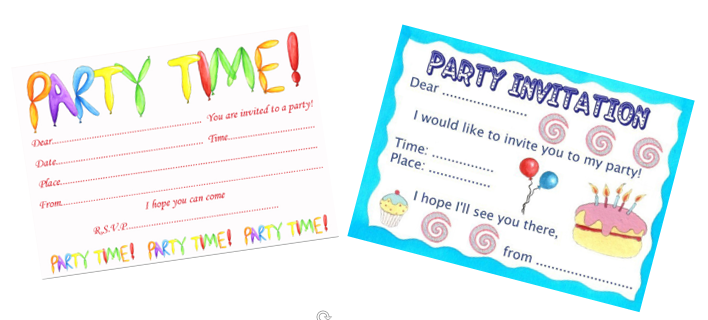 This week we have been learning more about our topic 'Let's Celebrate!' We are planning our own class party which the children are very excited about! The first thing we needed to do was write our invitations! We thought about what information we would need to include on an invitation and had a go at writing our own. We also wrote a list of things we will need for our party and the children have begun making some party hats and banners!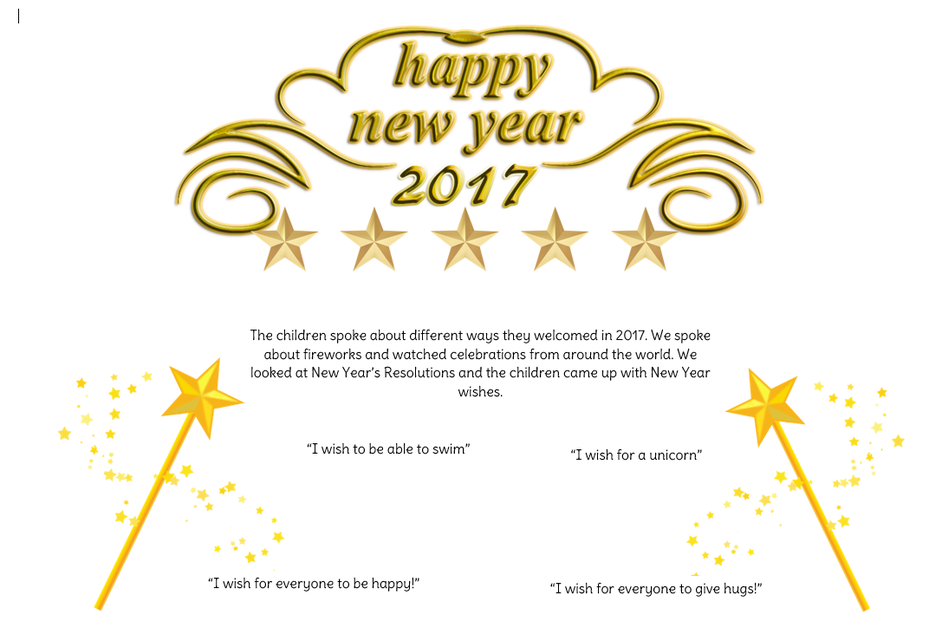 Merry Christmas and Happy New Year to all of you! We have had such a fantastic time getting to know all of your children this term and are so proud of all their achievements and progress already! We are also very lucky to have such supportive parents. Have a brilliant time with your families this festive season!
Thank you to all parents for your support with the Christmas Play! The children's amazing costumes really added to the magic of the show!
Wow! The children blew us away with their amazing performances in their Christmas Nativity Play! We are so proud of all the hard work they put into it and their enthusiasm for performing. It's hard to believe these children were new to our school only 11 weeks ago. Hearing some of your lovely feedback was the cherry on top! Thank you!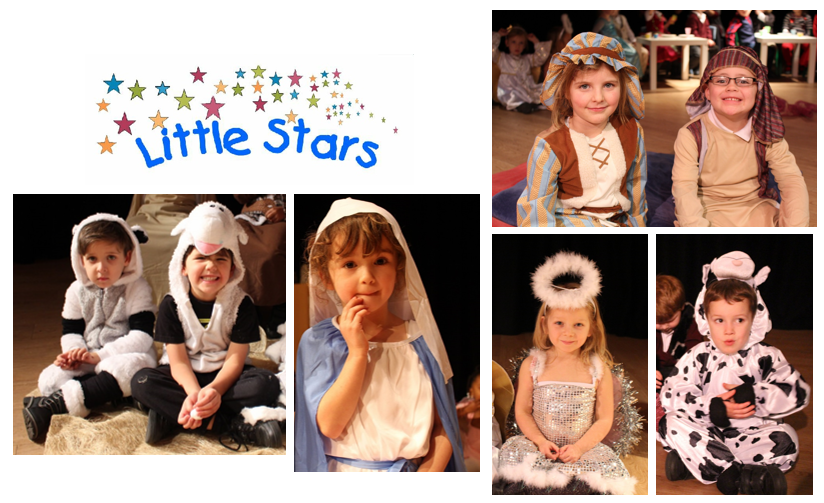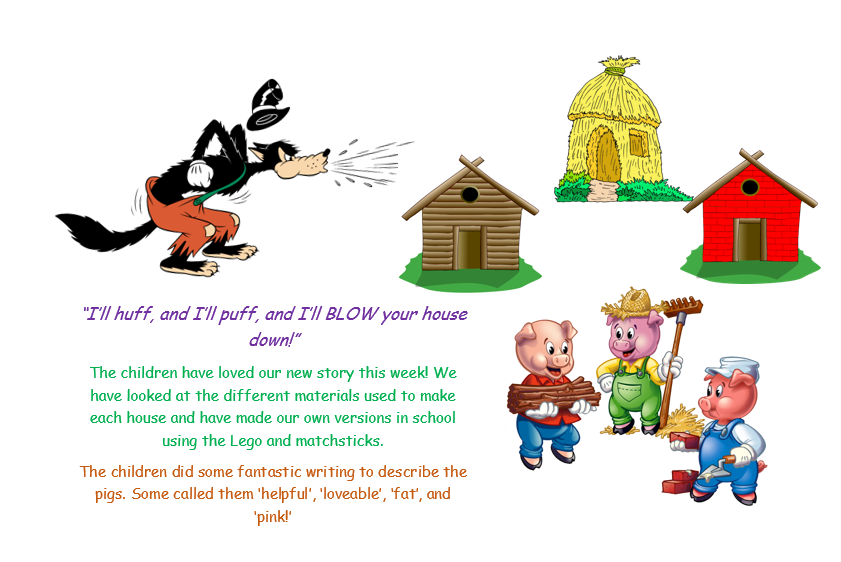 This week the children have been looking at the story Little Red Riding Hood! We got into character and played the roles of Little Red, the Wolf and Granny. Then we decided on some words we would use to describe the characters.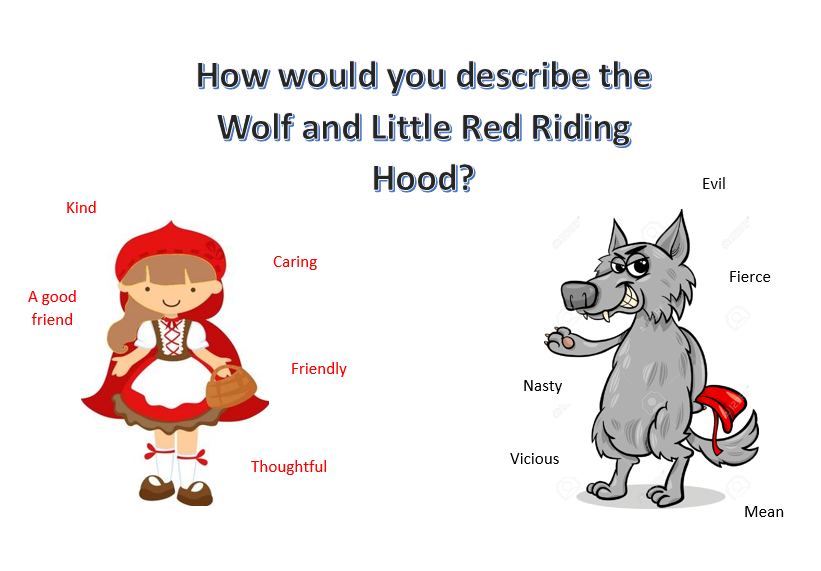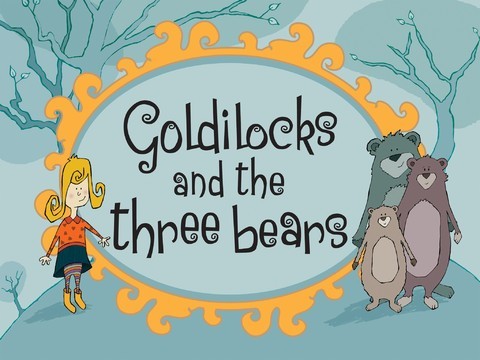 This week we have been looking at the story of Goldilocks and the Three Bears. The children have been retelling the story and have really enjoyed using different voices for each of the bears. We have discussed how there are many versions of the story, with little differences but the same underlying plot.
To help the children get into the character of Goldilocks, we tried some porridge! In the stories we have read, Goldilocks described the porridge as hot, cold, salty and lumpy. The children described the porridge as delicious, smooth, sticky and tasty!
Have a look at some of the photos below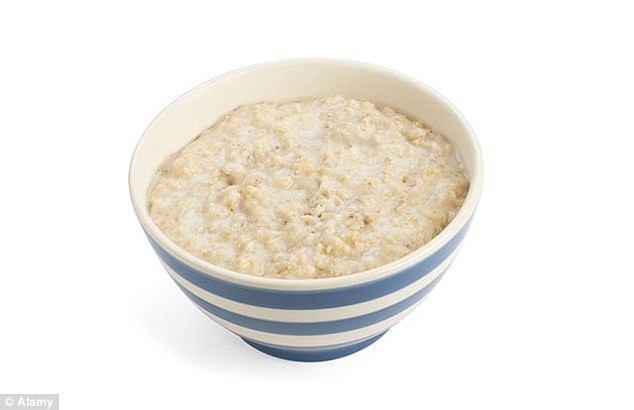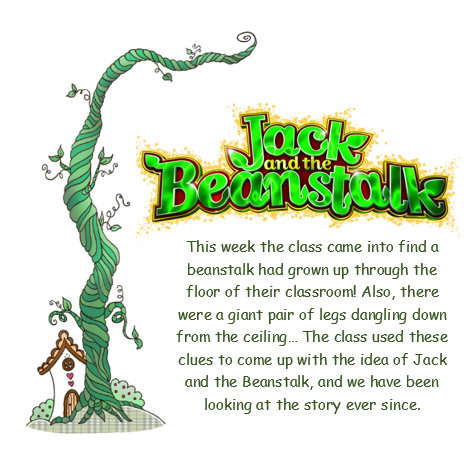 One morning whilst we were reading a story, Mrs Muir came running upstairs with an enormous letter! She said a man had dropped it off who was so tall she couldn't see his head! The children were so excited and we opened the letter straight away...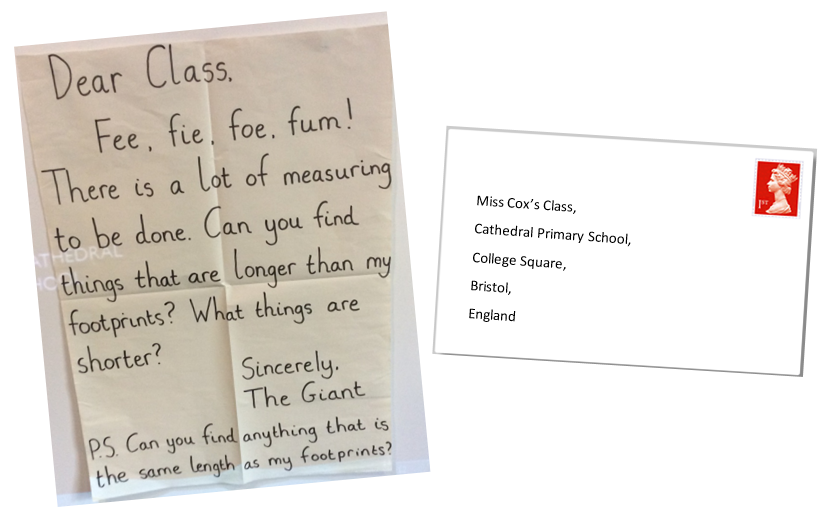 We got to work at once. The children worked in partners and used the giant's footprints to go round the classroom measuring different objects to find out whether they were longer, shorter or the same size. Have a look at some of the photos!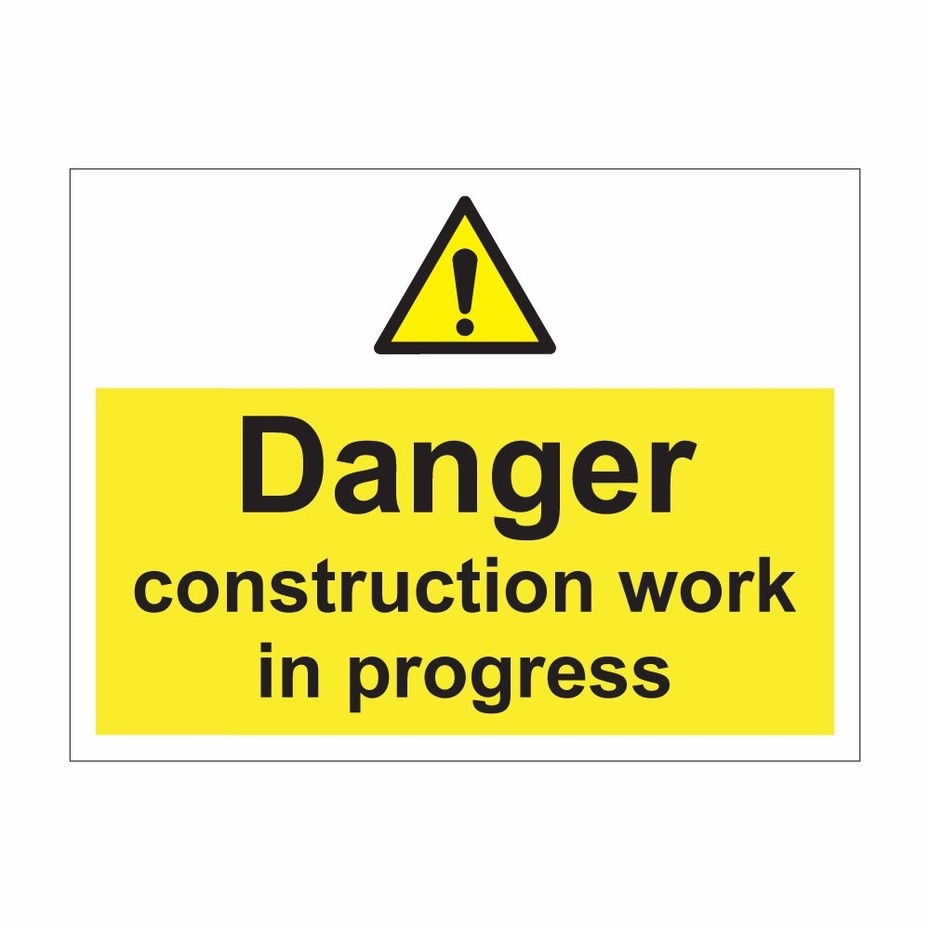 The children have put on their builders' hats and have taken up the challenge of building a tower for a superhero! First we talked about the problems of using building blocks for tall towers- the children recognised they could fall down easily. We looked into what builders use when they're building houses and realised we needed some cement!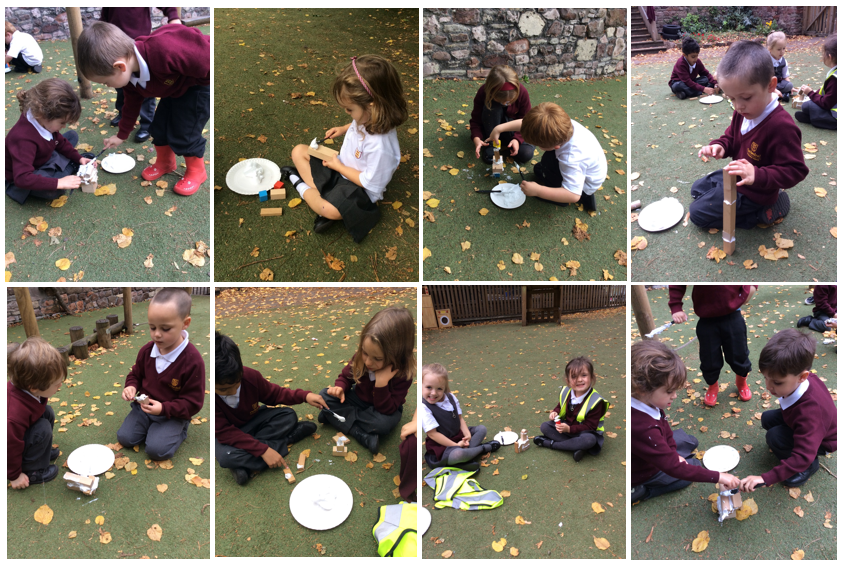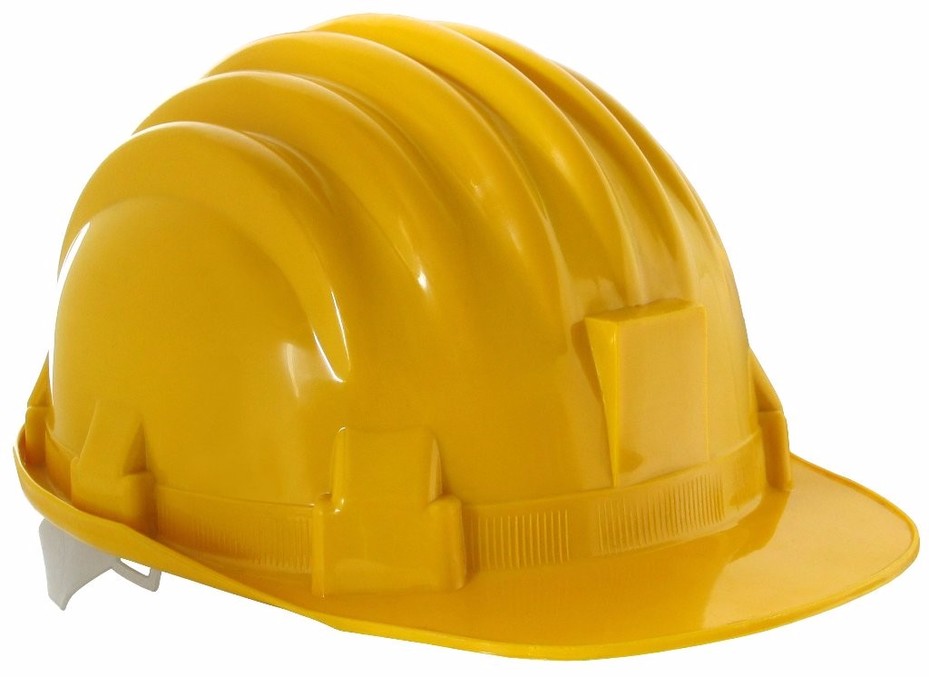 The children set to work using plastic knives to spread shaving foam in between their blocks! They worked in pairs and came up with some fantastic, sturdy, strong designs! Take a look: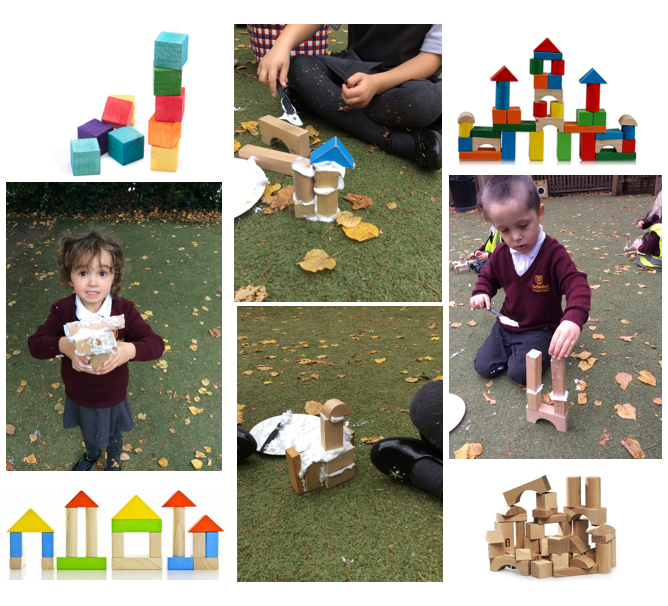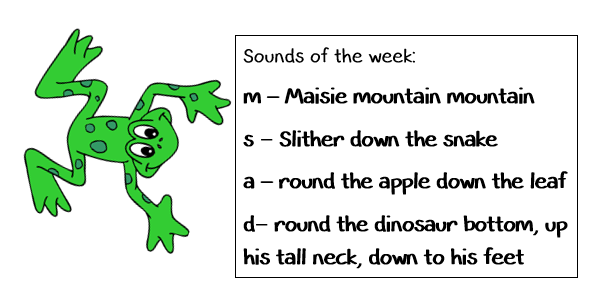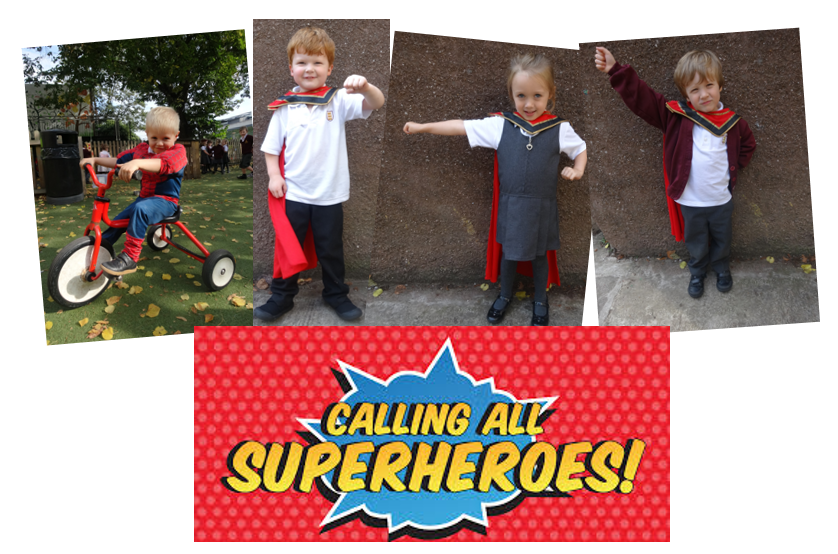 The children have loved our topic Superhero Me so far! They have been dressing up, creating superhero building scenes and have been discussing whether they would rather fly or become invisible. I feel very lucky to have so many brave superheroes in school in case something happens!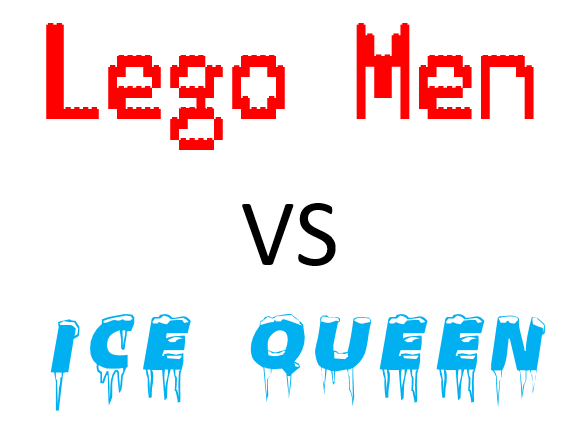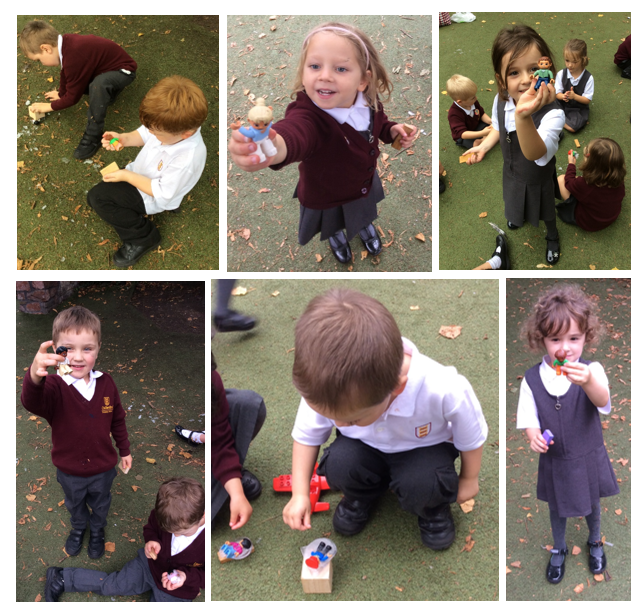 This week the children came in to find a group of Lego men frozen in ice! The only explanation we could come up with is that a superhero Ice Queen must have been in in the night and frozen them stiff. It was our job to rescue our beloved Lego men as fast as we could! The children set to work by warming the ice up with their hands and bashing the ice with bricks. Luckily, all the Lego men were successfully rescued and are back safe and sound in the classroom.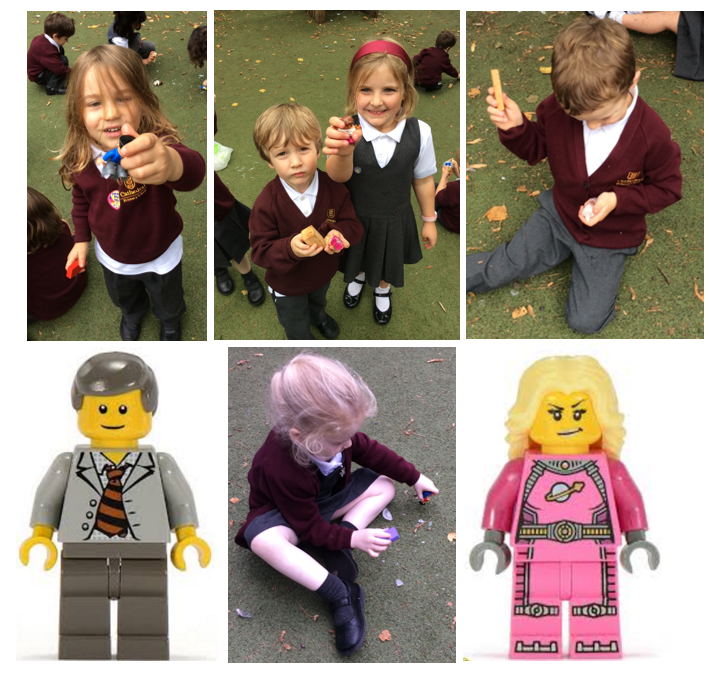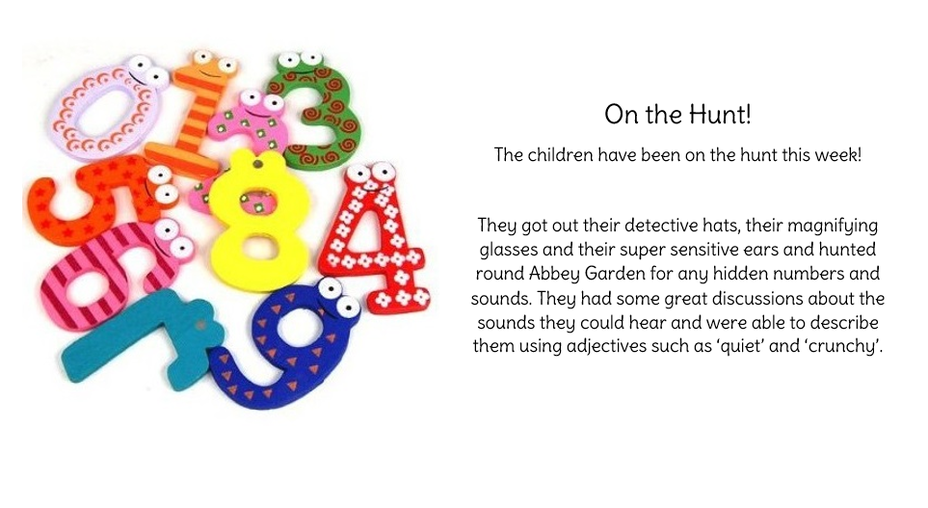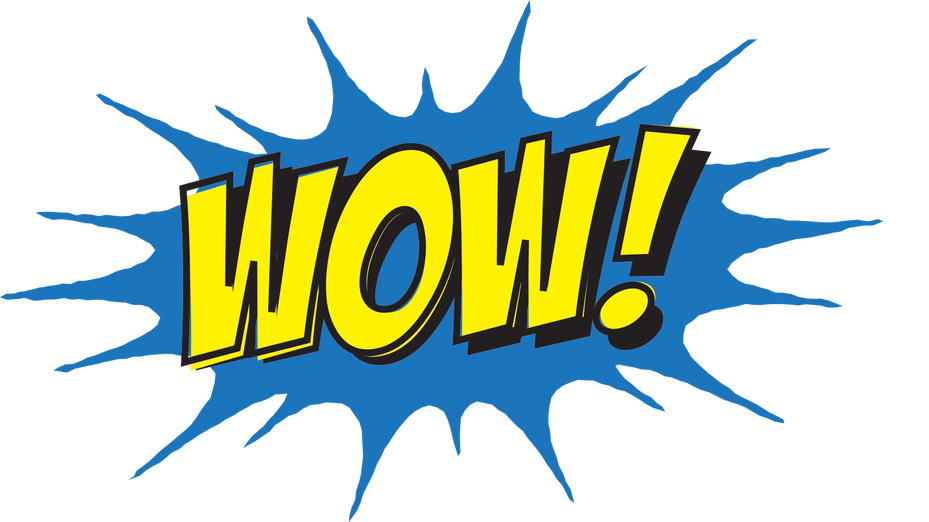 What a fantastic start to the year we have had! And how lucky we are to have such a friendly, caring and enthusiastic class of children. Everyone has settled in really well and we have been lucky to watch lovely friendships start to blossom.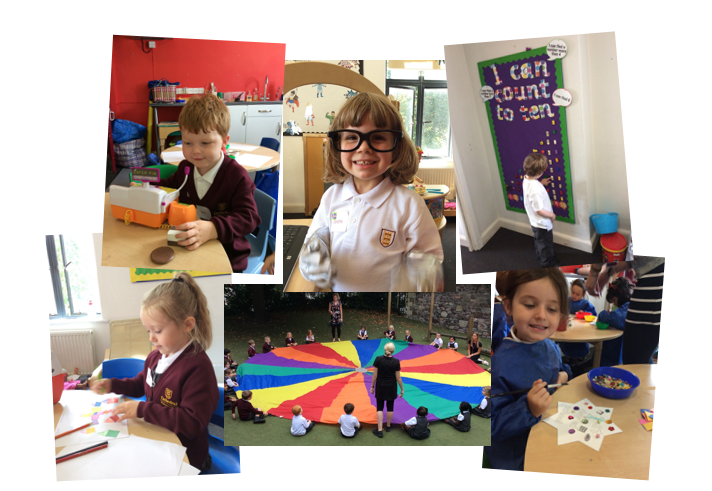 The children have been busy getting stuck in to school life and have enjoyed the arts and crafts and playing with the parachute!