15/5/17 - 19/5/17

What a fantastic start to the week we had!! Despite the wind and rain we had an amazing day exploring the gardens at Tyntesfield. We got to plant some rainbow chard seeds and explore the garden which looked a lot like Mr McGregor's garden, we think we saw Peter Rabbit! Then we went to look at compost and found what different things are in compost - we were amazed to find out that worms are really important to help make compost because they eat all the different parts and help mix it all together! After some lunch and a fun play in the playground we got our aprons on and worked together to make a scrumptious cheese sauce with spinach and asparagus to go on top of some yummy pancakes! We had such a fun day and we have done some brilliant writing all about our day back at school.
8/5/17 - 12/5/17

This week we have continued to investigate plants and how they grow. We were amazed with all the knowledge the children had about the different parts of a plant and their important roles. We can't wait to find out more on our trip next week!
We have also continued to write our thrilling adventures of Peter Rabbit. We have published our stories and can't wait to share them with everybody, Peter Rabbit has been very sneaky at Cathedral Primary School. To help us get into the mind of an author we completed our fact files this week about Beatrix Potter. She was a very interesting lady and we found out lots about her as well as being inspired by her to write our own stories.
2/5/17 - 5/5/17

This term our key text in English is The Tales of Peter Rabbit. So far we have listened to the story, mapped the story on our story mountain and interviewed the real Peter Rabbit to find out lots about him! This week we were amazed to find out that cheeky Peter Rabbit had snuck out of the classroom and had enjoyed some more adventures over the bank holiday weekend! Naughty Peter Rabbit even took the ipad with him and got lots of snaps of the fun he had. We have used his holiday pictures to help us innovate the Tale of Peter Rabbit and create our own stories of what Peter might have got up to when he was out and about. Next week we are going to use our plans to help us write our very own adventures of Peter Rabbit, we can't wait to write them and share then with our friends!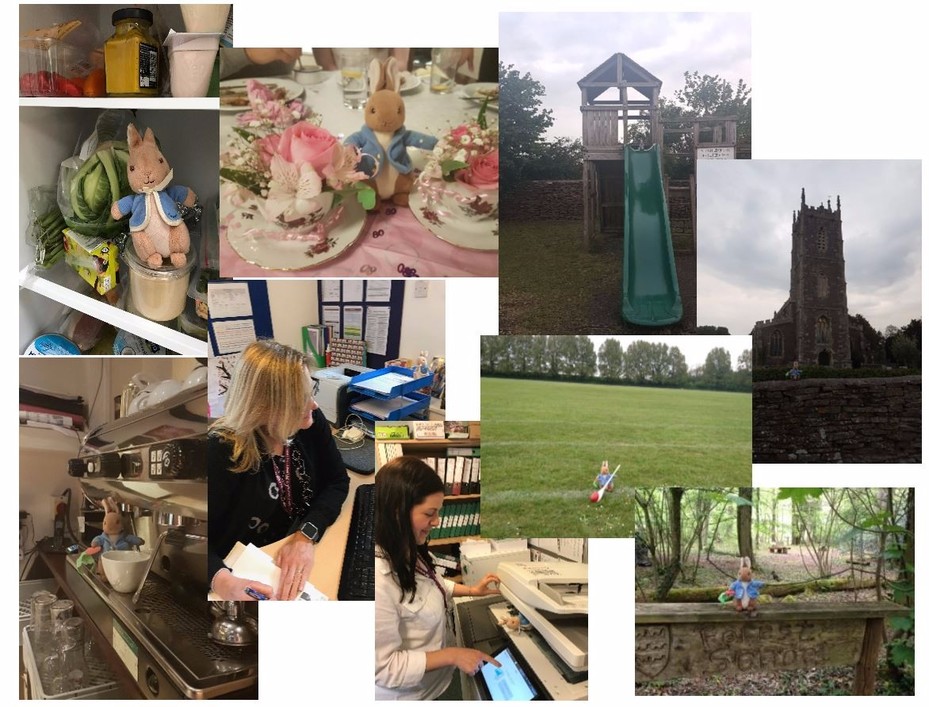 24/4/17 - 28/4/17

Welcome back, we hope you have all had a lovely, relaxing Easter holidays! This week the children were very excited to get stuck in to our new topic 'Green Fingers.' There is only one way to learn all about plants and what they need to grow and that is to get outside and do some planting! We took advantage of having our own outdoor area by planting lots of different things, we have planted carrots, broadbeans, sunflowers and even some chilli plants! We are going to check on them daily and water them to see what happens. We also created our own seed packets in class, we made sure they had important information on them such as what seeds they were and how to help them grow.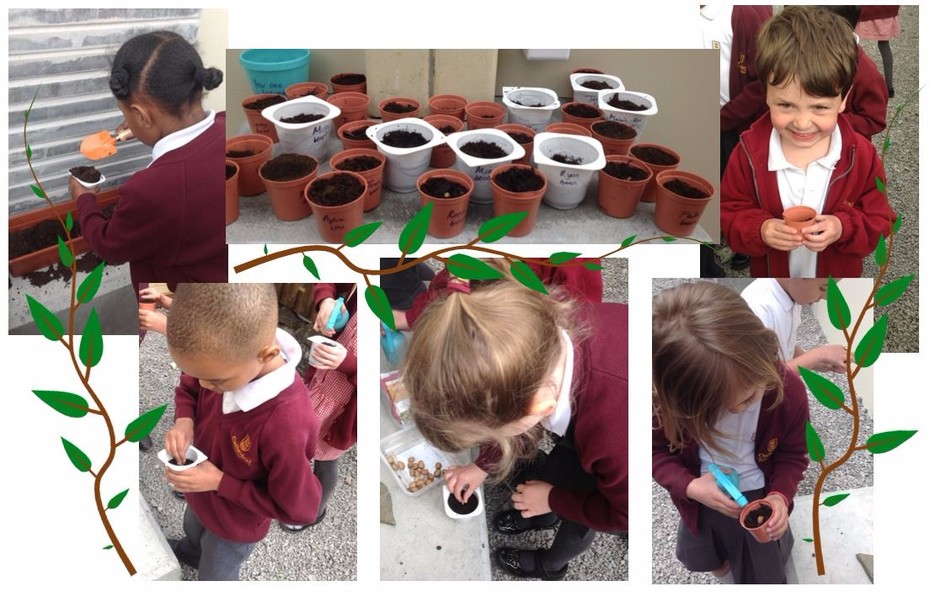 On Thursday we were very excited to take part in Bristol Walk Fest. Along with lots of other schools and some special guests from the local council we walked a mile by doing 5 laps of College Green. Everyone took part and had great fun, we particularly enjoyed choosing our prizes at the end and heading straight to the Cresswell for some well deserved fish fingers and chips!