Please remember to click on the Year 1 home page for timetables, forest school information and website links!


Friday 15th June 2018
The children have had a super week and have really impressed me with their learning.
We have worked hard to secure our understanding of money and the ways we can combine coins to make values. We had a challenge on Thursday from the Queen in which we had to investigate the coins that might be in her lost purse.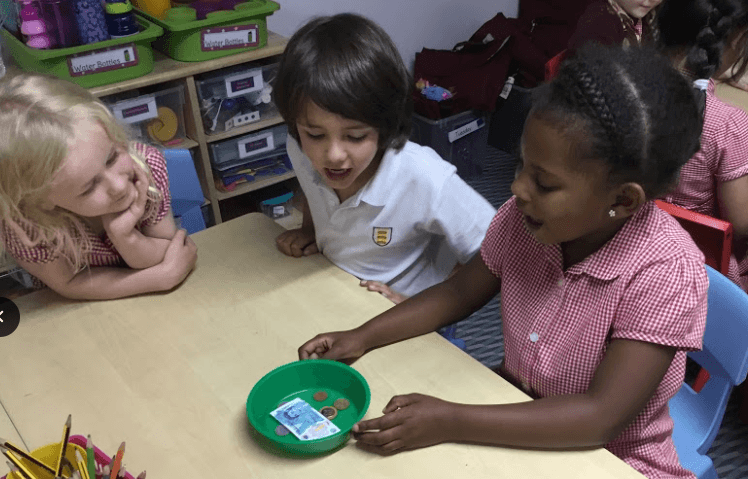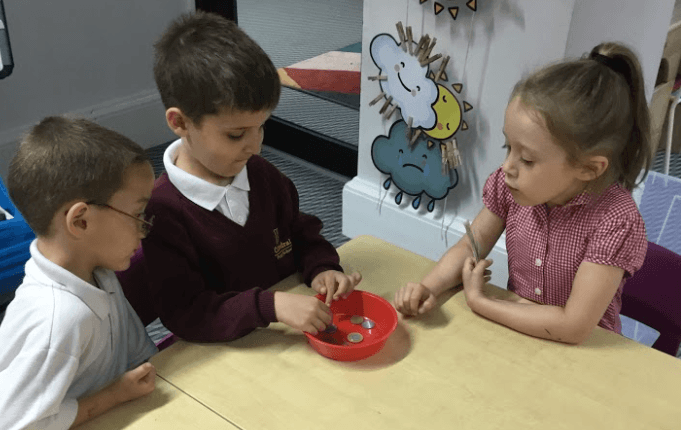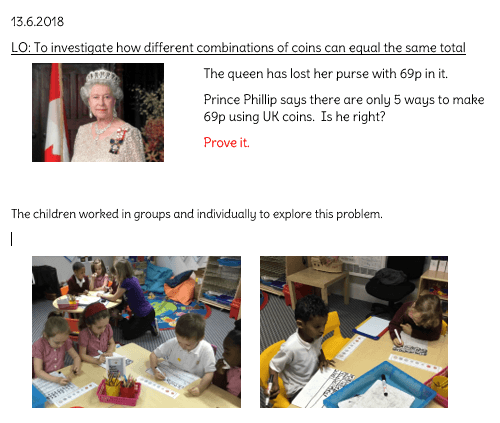 In English we have continued to explore books related to our light and dark theme and have been looking at 'Night Monkey day Monkey' and shadow poems. The children worked hard to create words that rhyme. In this picture we are thinking about the conversations that Day Monkey and Night Monkey might be having.
In PE this week we used a variety of equipment to explore how we move around. The children were great and listening and challenging themselves.
Friday 7th June 2018
This week we started our new topic Luminous Light! Th children enjoyed a WOW morning to kick of the topic. We explored lights and loved seeing our classroom lit up. We learnt about Thomas Edison and is invention.
Can you tell your grown up what he is famous for?
We have also learnt about our Solar System.
We loved Sports Day and it was really fantastic to see the children compete and cheer each other on.
We have worked hard in Maths to secure our knowledge about time. Most the children can now tell the time to half past and o'clock confidently.
In music we explored weaving to represent music and instruments.
This morning we were extremely lucky to have Zulu choir visit us. We were all blown away by their fantastic performance.
We have been recapping our phonics and have loved playing 'Popcorn or Notcorn'. Another class favorite is Obb and Bob... you can play at home: Picnic on Pluto
Next week we are exploring money in Maths.
Can you look at and name some coins with your grown up?
Friday 25th May 2018
Happy Half Term! We are all very ready for a break. The children have worked really hard this term and should all be extremely proud of their achievements. We have enjoyed a library visit and a Maths performance this week.
We have focused this week on using positional language. This has included words such as; next to, above, clockwise, left, right.
Can you describe an object in your house to your grown up using positional language?
For example; It is something next to the TV and to the left of the mirror. It is above the table. What is it?
The children worked hard in Jigsaw to think about moments that they are proud of. We played 'Spin the Pencil' to take it turns to finish the sentence 'I am proud of myself because…..'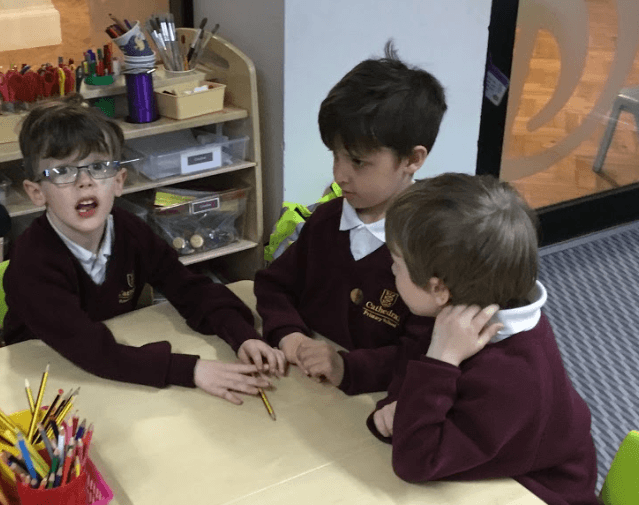 We have been working hard over the last 2 weeks to make felt animals. I have been really impressed with the perseverance and determination of the children especial with threading needles!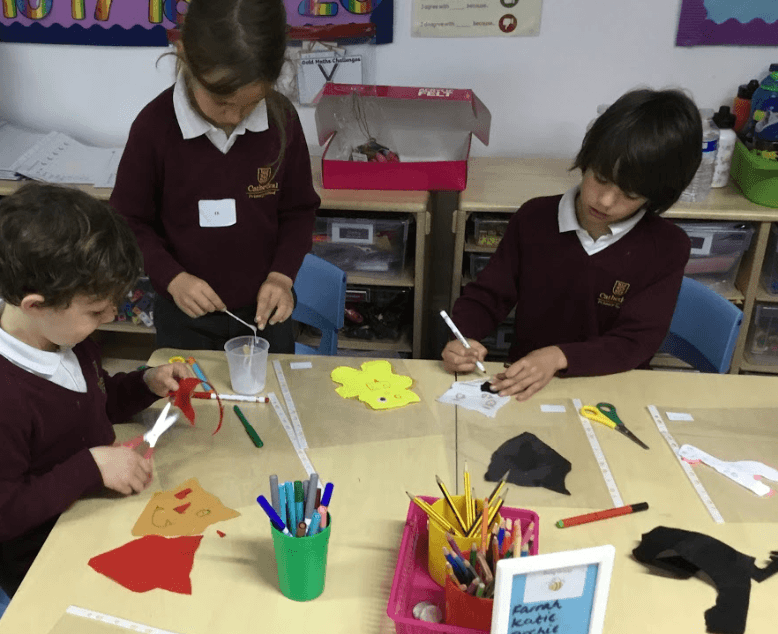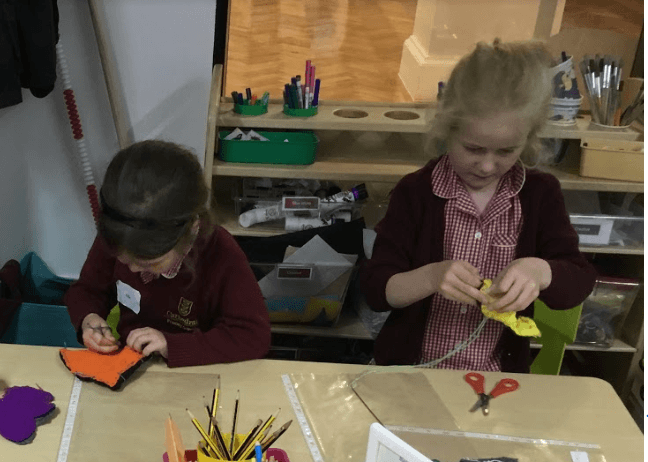 Have a lovely break and remember to relax!
Friday 18th May 2018
We have all just about come down from the high of our fantastic Year 1 assembly and book look. The children were amazing and it was fantastic to see them all so proud of their work.
We have been exploring 2D and 3D shapes in Maths. We did a shape hunt around the classroom to find 3D shapes.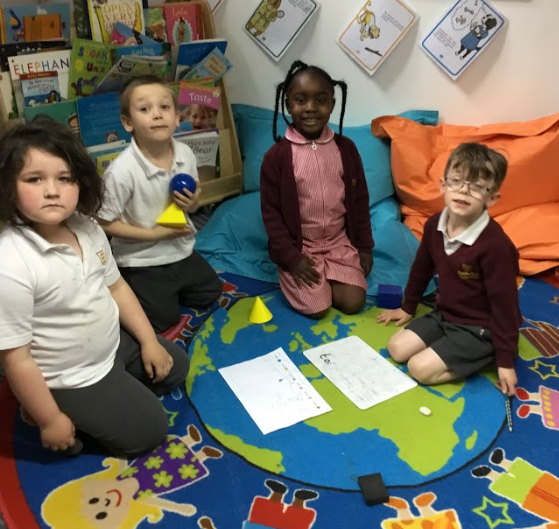 Can you find any 3D shapes at home?
The children have been exploring poems in English and have been thinking about using adjectives to create 'What am I' poems.
Thank you for working so hard this week Disco Class!
Friday 11th May 2018
It's been a busy week in Disco Class. We have had visits from George the hamster and Otis the dog. Both animals brought their owners with them, who were kind enough to share tips and their experiences about looking after pets.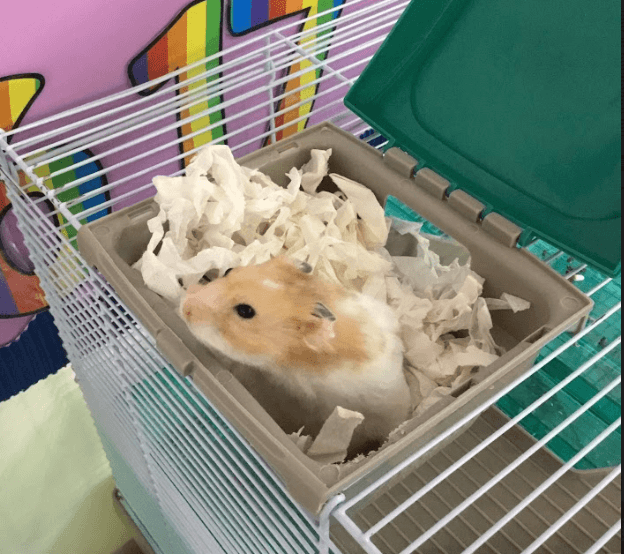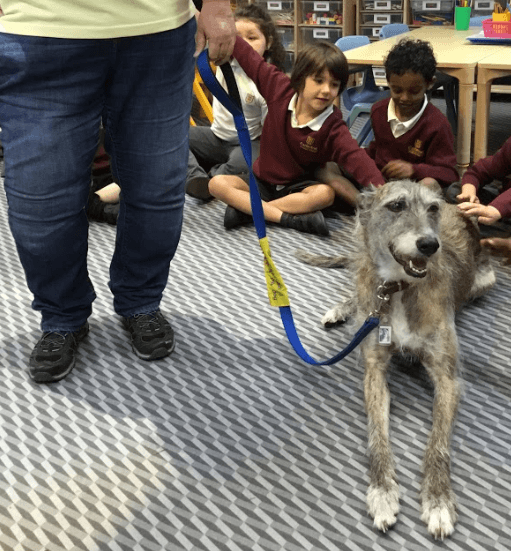 In Maths we have been revisiting our work on division and sharing. The children have all become experts and explaining how to share equally.
Can you tell your grown up what a half is?
What about a quarter?
In Literacy we have written the next chapter of our version of Wanted: The Perfect pet. The children have been focusing on using story language and adjectives in their writing. We have had some very creative stories including a pig dressed up as tiger and a boy dressed up as a spider!
Friday 4th May 2018
We had a fantastic visit from Zoo lab on Monday morning. The children showed courage and curiosity when learning about the animals. We saw a snake, a bearded dragon, a gecko, a spider and a rat.
Archie the dog visited us and we learnt all about looking after a dog. The children thought about what makes a perfect a pet and if this could be a dog?
On May Day we were very lucky to have Bristol Morris Dancers join us and perform for the school. I loved seeing the children's faces as they watched.
The children worked through multiplication number sentences to create the representation using the objects. They all worked hard to use the stem sentence 'I have … lots of ….'
We made our own multiplication word problems and I was really impressed with our mathematical creativity.
In literacy we are starting to write our own version of Wanted: The Perfect Pet. The ideas are all coming together and we are very excited to publish chapter 1 next week.
Friday 27th April 2018
Art week has been amazing! The children have all enjoyed clay modelling of sea creatures and also all experienced a mixed age workshop. They all came back with stories of the exciting art they had done from dances to jelly fish sun catchers, bubble painting to boat origami.
In maths we have been securing our subtraction knowledge by ensuring we know a range of methods to help with calculations. Here is a link to an addition and subtraction game that we have been enjoying in class: Crossing the Swamp
In topic we have been classifying animals and writing animal fact files. The children have been sorting animals by what they eat and their characteristics.
We had a very successful library visit where we heard a fantastic story from a lovely Liberian and disco class commended on their super quiet walking through the building!
Well Done Disco Class!
Friday 20th April 2018
It has been a wonderful sunny week in Disco class. The children have enjoyed their PE lesson at Failand where they were focusing on balance and control along with working on our tennis skills.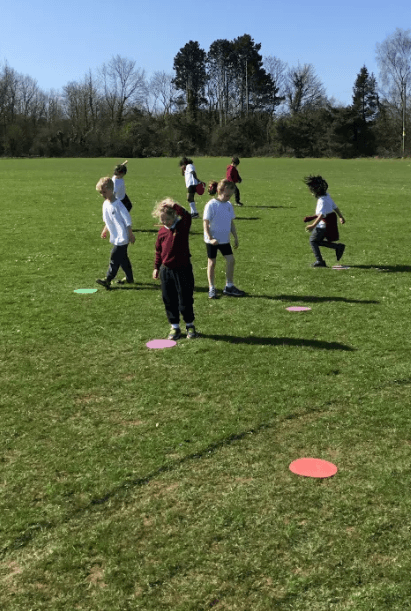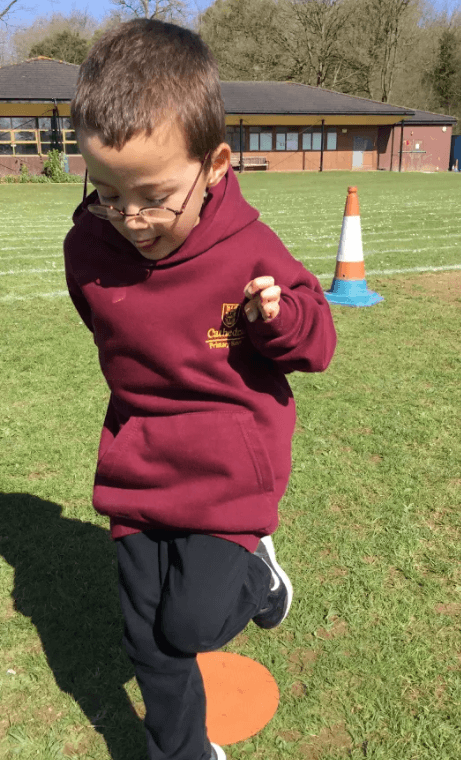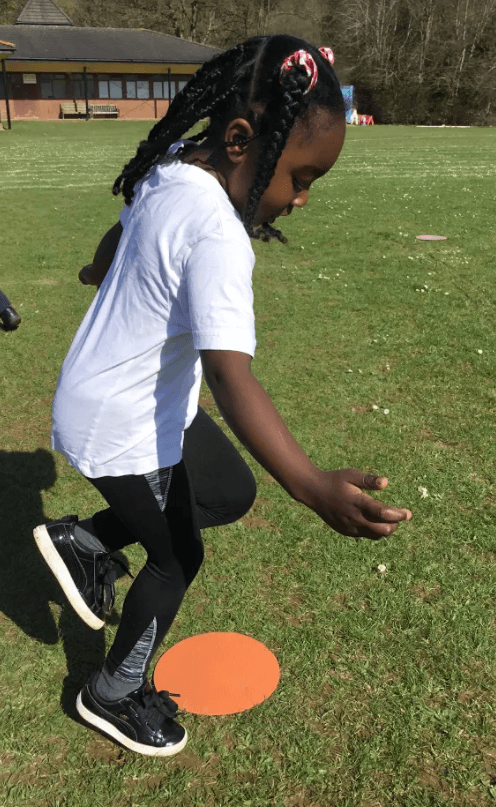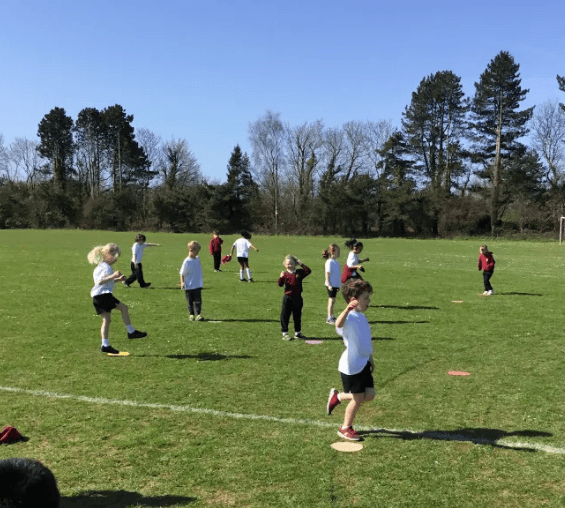 In maths, we have been securing our addition knowledge and exploring a range of methods to help us find the answer. These have included tens frames, bar models, part part whole method and counting on.
Can you show your grown up each method using this question?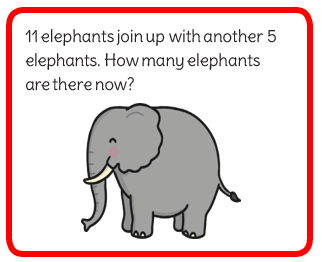 We have been writing and learning about elephant conservation this week. The children have all engaged with this amazingly and have shown their true compassion for living things. We learnt about Paula Kahumba and the amazing work she has been doing. We wrote letters to support her conservation work in Kenya and created posters to go with our letters. We shared our work in a class gallery whilst listening to African music.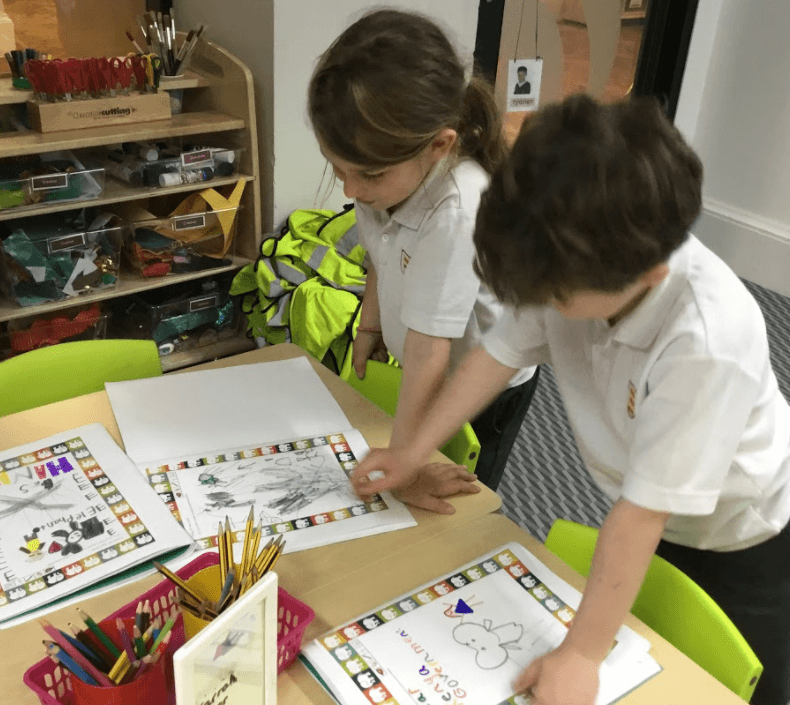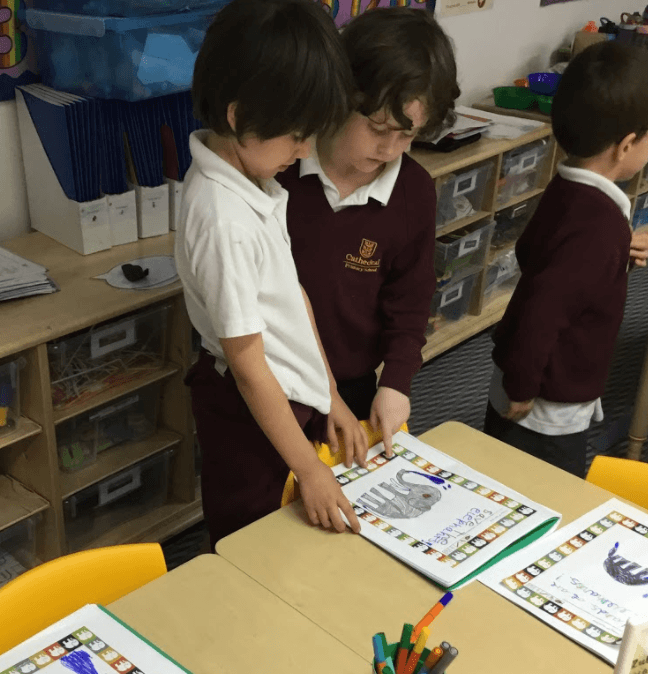 This afternoon we enjoyed our golden time reward and as decided by a class vote, we watched a film and had snacks.
Keep up the great work Disco class!
Friday 13th April 2018
Welcome back after the break. It has been lovely to see lots of smiley faces in Disco class.
In maths we have been securing our place value knowledge to 100. The children are becoming very speedy with one more and one less and are even challenging themselves with counting in 2's, 5's and 10's.
Here is a link to a Maths game we have being enjoying this week. Chopper squad
In literacy and topic we have started our new focus; Wanted: The perfect Pet.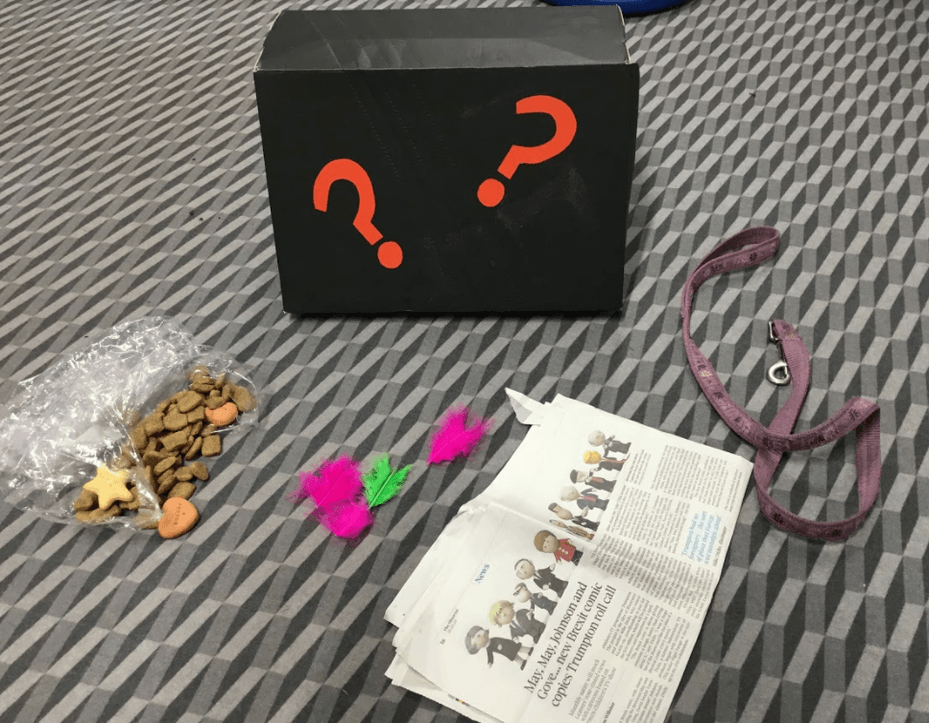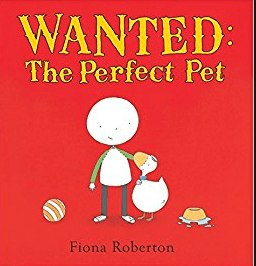 The children have engaged fantastically with this topic and have enjoyed writing about their perfect pet. We have also been looking at persuasive language, we have written adverts for a pet chameleon. We thought about questions we have about animals and what would like to find out this term, our questions included;
Do flamingos always stand on one leg?
Do snails have bottoms?
Do horses like marshmallows?
It was a shame that the weather stopped our Wednesday outside PE lesson but the children managed to have PE in the school hall and were all very excited to fill me in about how fun it was.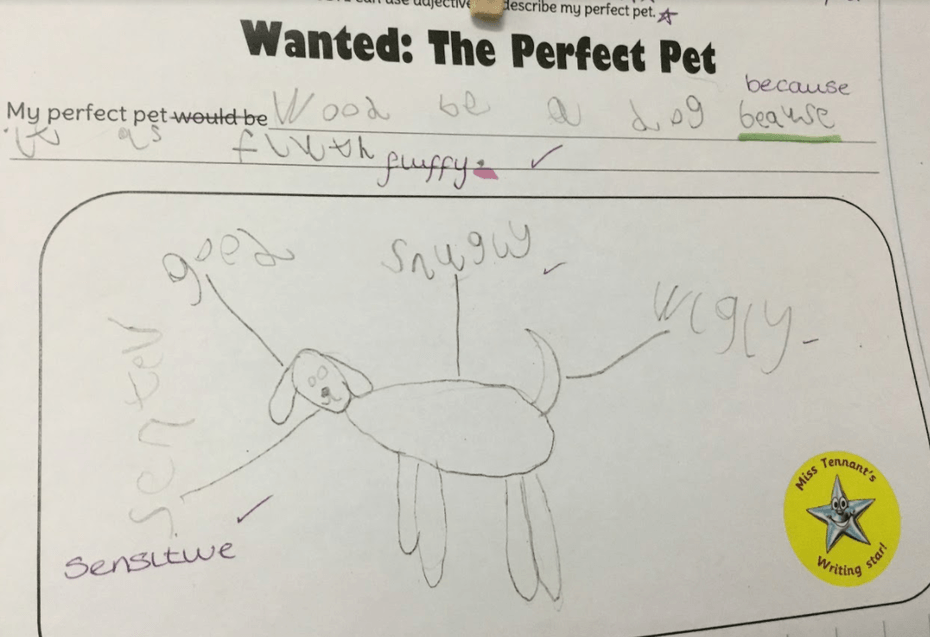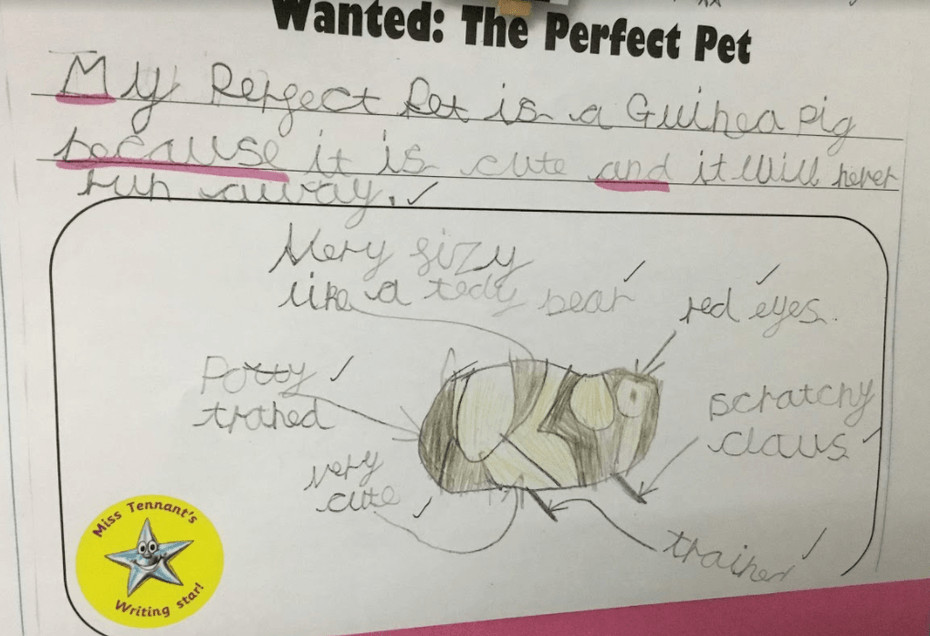 Friday 23rd March 2018
"They were all creative and everyone tried their hardest"
Let's finish this fantastic term with a beautiful quote from one of Disco class. We made posters to display information and facts that we had learnt about Roald Dahl and after viewing each other's this wonderful quote very much summed all the work up!
Keep an eye on the home page for whole school pictures from the Easter egg Hunt and the Sports relief dance!
We am so proud of everything you have achieved this term Disco Class and we hope you have the most wonderful and restful break!
Miss Tennant and Mrs Tanner
Friday 16th March 2018
What a great week! My two highlights have been the amazing violin performance and the class singing 'Happy Birthday' to me!
We have started to explore fractions by looking at halves and quarters, the children loved pretending to be pizza chefs. This involved us dividing toppings equally depending on the order.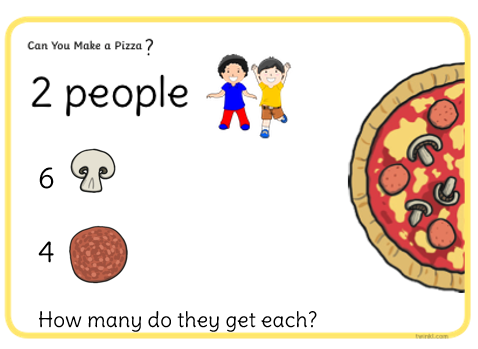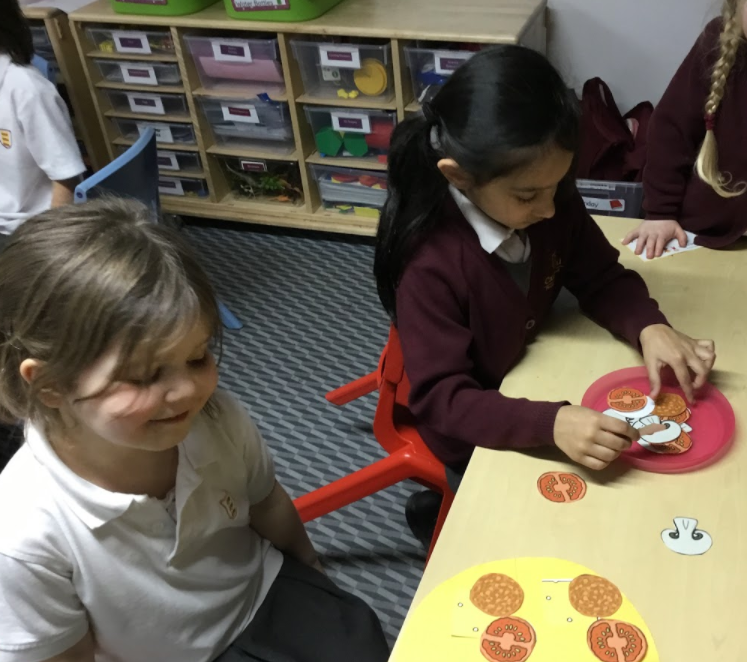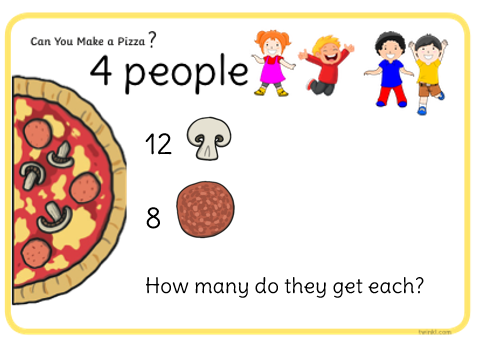 On Thursday we used our investigative minds to explore how many ways we could half a square. The children really thought about their answers and were fantastic and talking to each other about solutions and strategies.
Can you show your grown up some of the ways you did it?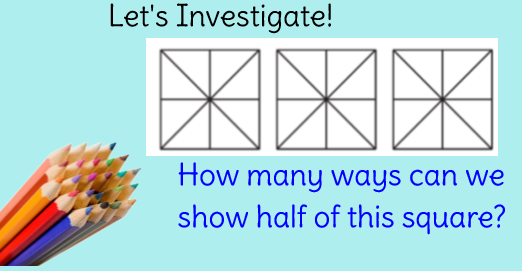 In literacy, we have rewritten the story of Goldilocks and The Three Bears. The children changed the characters and the setting. We had an amazing array of characters including dogs, cats, unicorns, army men, polar bears, vampires and a few Harry Potters!
In guided reading we are testing out some new retrieval eyes. We are using the plastic googly eyes to ensure that we are looking in the text for answers when we are thinking about the text. The children are super at remembering to do this and use 'Rex the Retriever' to remind them.
Can you explain to your grown up who Rex the Retriever is?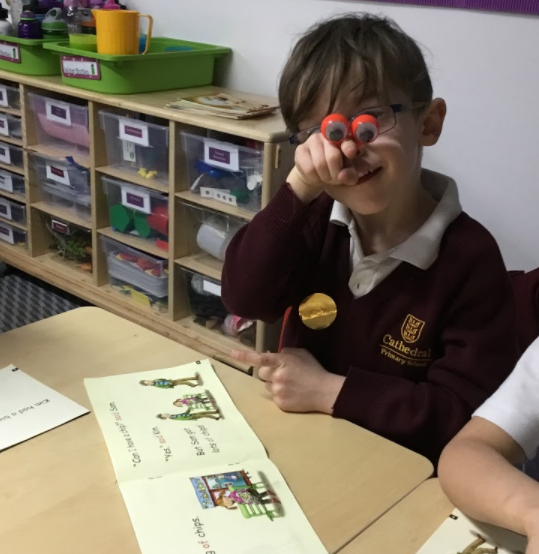 Friday 9th March 2018
We have had a lovely week in Disco class. We have continued to look at twisted tales and have thoroughly enjoyed 'Little Red and the Very Hungry Lion' by Alex Smith. The children have written diary entries as Little Red. We focused on thinking about feelings and writing in first person.
Michelle Robinson, the author of 'There's a Lion in my Cornflakes' and 'Ten Fat sausages' came into school today to talk to us about reading, writing and being an author. We then had a workshop with her, where we learnt about making our writing exciting.
Can you tell your grown up what you wrote about?
In Numeracy we have been exploring division. This has involved lots of sharing activities and talking about doubling and halving. This has been a challenge for us all but the children have really impressed me with their resilience and attitude towards learning.
Can you explain to your grown up how to work out 6 ÷ 2 =
We enjoyed our first class trip to the library on Tuesday. This was a fantastic experience and we are now all the proud borrowers of two library books each!
Our Golden Time finally took place today, the children loved the treats and the chance to play with their own toys and teddies. I'm sure it won't be long till our next one!
Keep up the great work Disco Class!
Thursday 1st March 2018
With the arrival of the snow, we mark the end of a fantastic week. The children all made such an amazing effort today with their World Book Day costumes and it was great to see so much enthusiasm towards reading.
We have continued to look at fairy tales this week and have been using acting to add extra ideas to our writing. Our 'magic' beans are starting to show signs of growth and we are keeping great diaries of the progress.
Can you tell your grown up the three things a plant needs to grow?
Maths has been really challenging this week and the children have risen to it. We have introduced the ideas of multiplication through grouping and arrays. We have been doing lots of work using our reasoning skills to ensure we can explain why and how we get to an answer. We know that 3 x 2 is the same as saying "I have 3 groups and there are 2 items in each group".
Keep up the great work and enjoy the snow.
Friday 23rd February 2018
Welcome back to school. Our new topic is 'Twisted Tales' - You can see the curriculum map on the Year 1 home page.
We have started this term by revisiting our place value knowledge. The children have been working on recognising tens and ones in numbers.
For example; We know that 18 is made up of 1 ten and 8 ones. See if you can test your adult?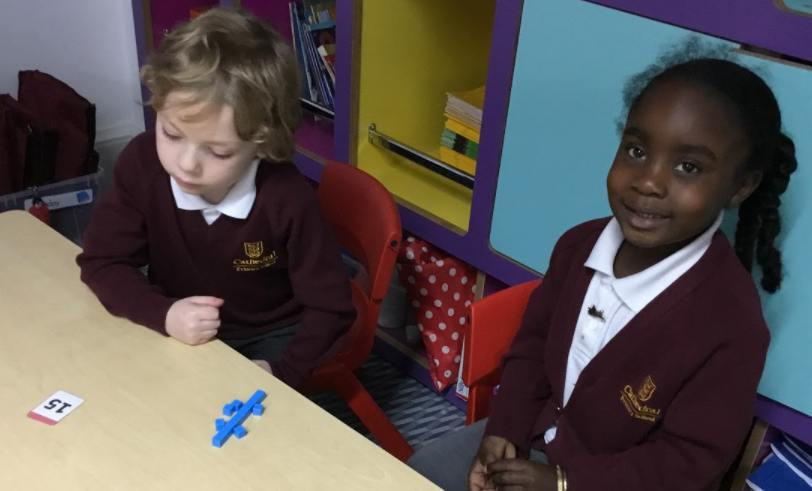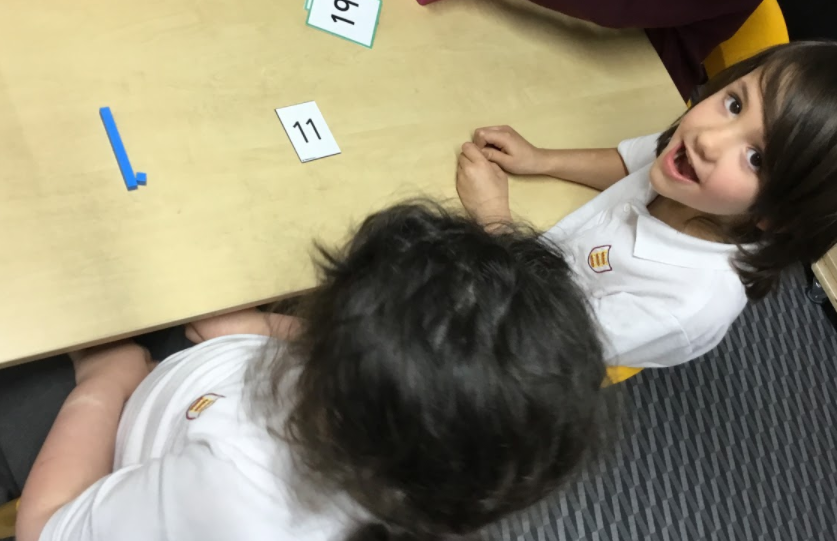 In literacy we have been exploring characters and thinking about if they are good or bad? We had some really interesting discussions about if Jack (from Jack and the Beanstalk) was good or bad. We have been using lots of story language to retell stories and our writing is really showing the benefits.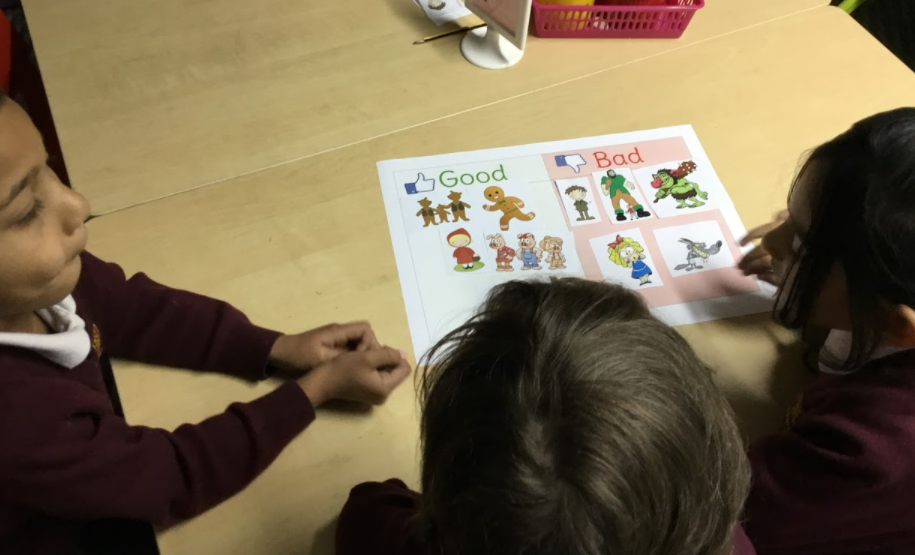 A huge well done to Disco Class children as we have had 75% of our homework sheets back from half term! You are all superstar learners!
Next week is world book week at school, it is going to be a very exciting and book filled week! Have a lovely weekend.
Thursday 8th February 2018
This term has flown by! The children have engaged amazingly with our topic 'Bobbing along in Bristol' and have produced some excellent writing and ideas. They acted as reviewers in literacy this week and gave some fantastic feedback for the next Year 1's. We also wrote a newspaper article about a mermaid that was spotted in the River Avon!
In numeracy, we have been securing our knowledge of measurement. The children have been using scales and cubes to measure in various ways. next term, we will be starting by revisiting place value. Why don't you warm up your maths mind by playing 'Guess my number' on the 100 square. Here is the link. (If the link doesn't work, you can copy the URL: http://www.primarygames.co.uk/pg2/splat/splatsq100.html).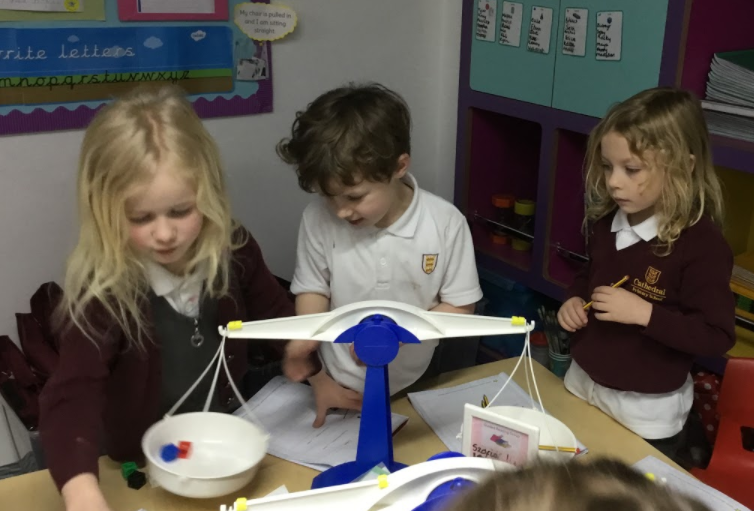 Next terms topic is 'Twisted Tales'. Be sure to read all your favorites over half term and why not have a think about alternative endings or characters?
Enjoy the break!
Friday 2nd February 2018
Ahoy there! We have been exploring pirates this week and have thoroughly enjoyed Pirate Day! The children looked amazing and we were very happy that we had no 'Black beards' joining us. (We have been learning all about the Pirate Black Beard in topic!).
We received a letter from Pirate T-Rex on Wednesday asking us to help him to be good pirate. The children produced some amazing work and really thought about improving their writing by using conjunctions such as 'and' 'but' and 'because'.
In numeracy, we have been ensuring we know what to do when faced with a pesky word problem. The children have become experts at detecting if a word problem is a subtraction or an addition.
See if you can work this one out:
Miss Tennant has 10 gold coins, Mrs Perryer gives her 6 more. How many does she have altogether?
We have been continuing to work on our cursive handwriting. This week we have looked at Zig Zag letters: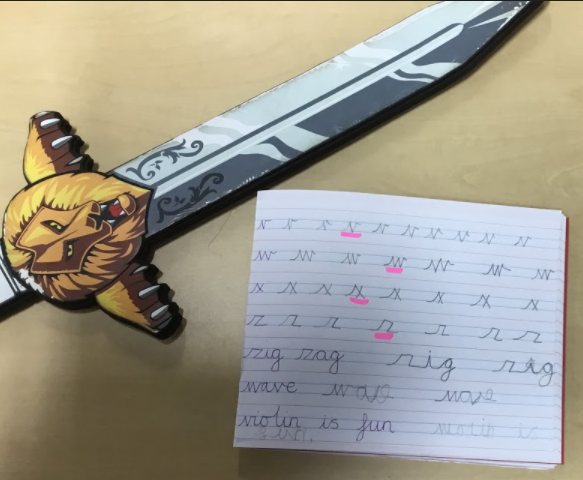 Friday 26th January 2018
Disco class have been superstars this week and we have very much enjoyed our PJ party as a reward for getting 15 gold coins this term. These are gained as a class when we show amazing learning and behavior.
In numeracy we have been continuing to secure our addition and subtraction knowledge by ensuring we are equipped with a range of strategies when looking at a maths question. The children have been exploring counting on, using number lines, counters, fingers and number bonds.
Here is a link to a game that we have enjoyed playing to test ourselves: Loop Cards Game
One of our literacy focus' this week has been adding the –ed suffix to words, making them past tense. The children are becoming very competent at noticing the root of a word and the suffix.
In topic we have continued to explore Bristol and the reasons for why we are proud to live here and therefore reason why people should visit. Here are some leaflets we have created.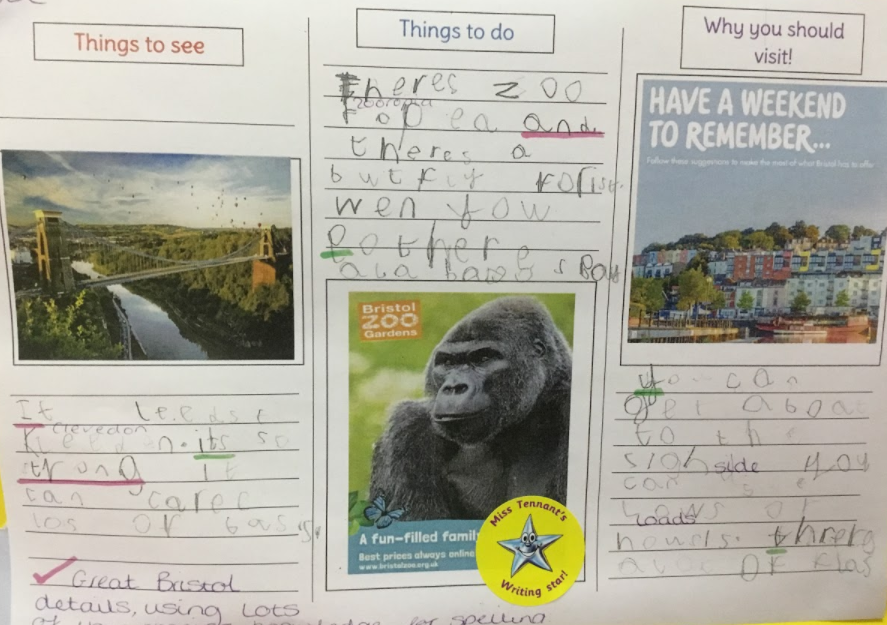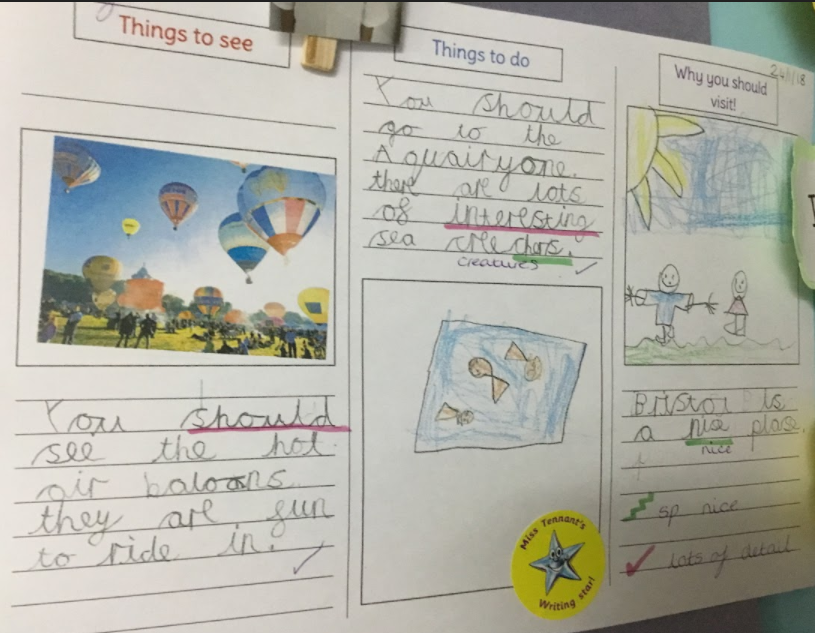 In handwriting, we have been working on our ladder letters. The children concentrate really hard in handwriting and this week I was really impressed with the results.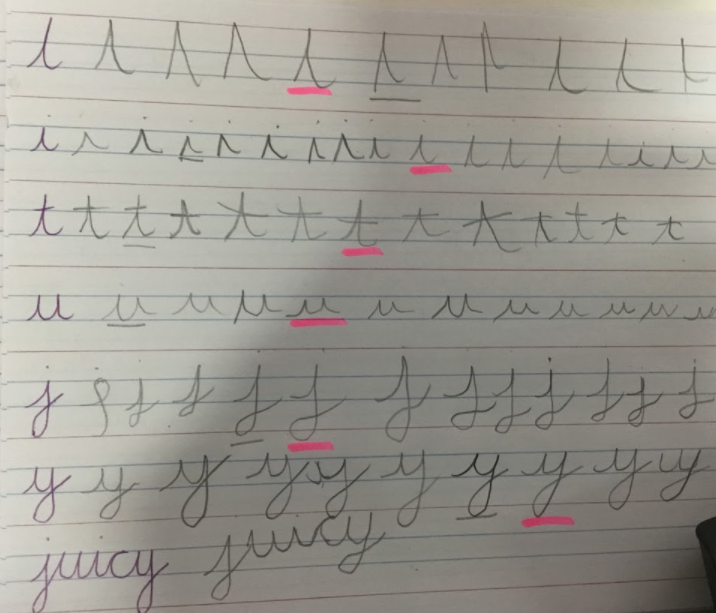 Keep up your amazing work Disco Class!
Friday 19th January 2018
This week has flown by! Here it is in pictures:
Here we are learning about adding the suffix -ing. We started by 'jumping' and then we played a word matching game as a class.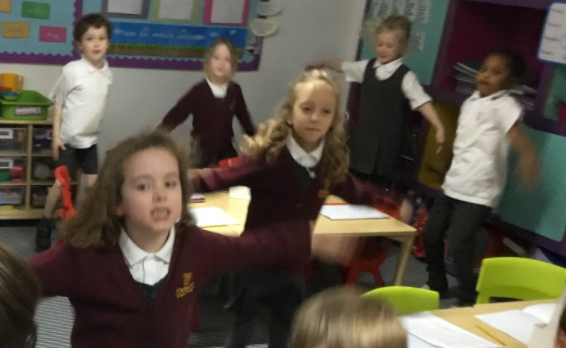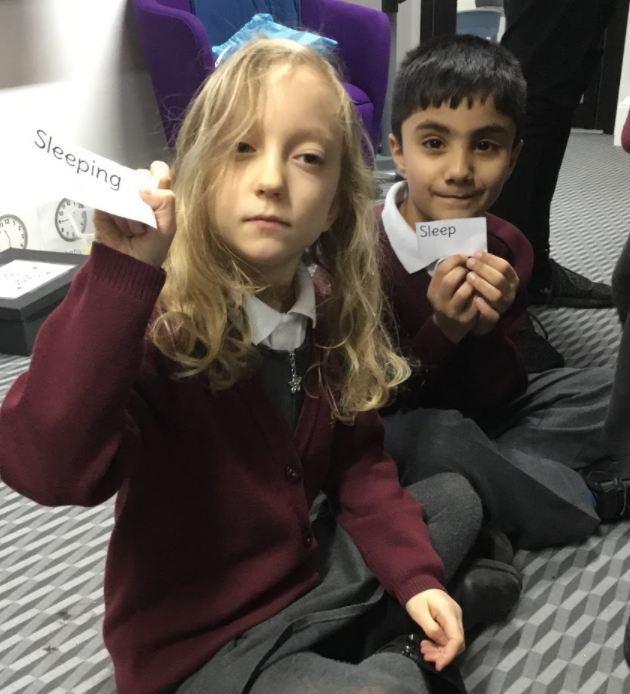 We have continued to explore time in Maths. The children have been looking at both analogue and digital clocks (and even playdough!).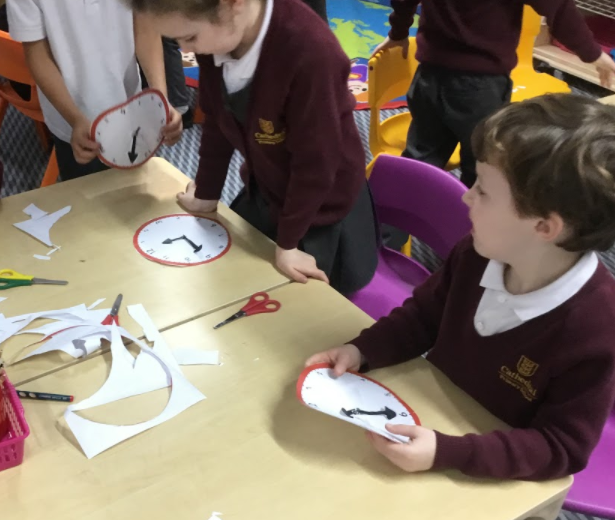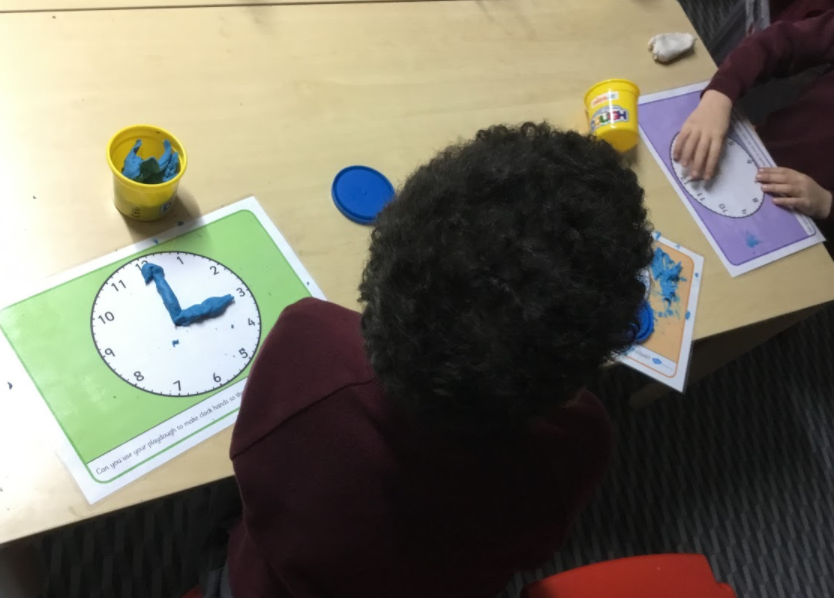 In Topic, we enjoyed a walk to the River Avon and have started our class art project based on our observations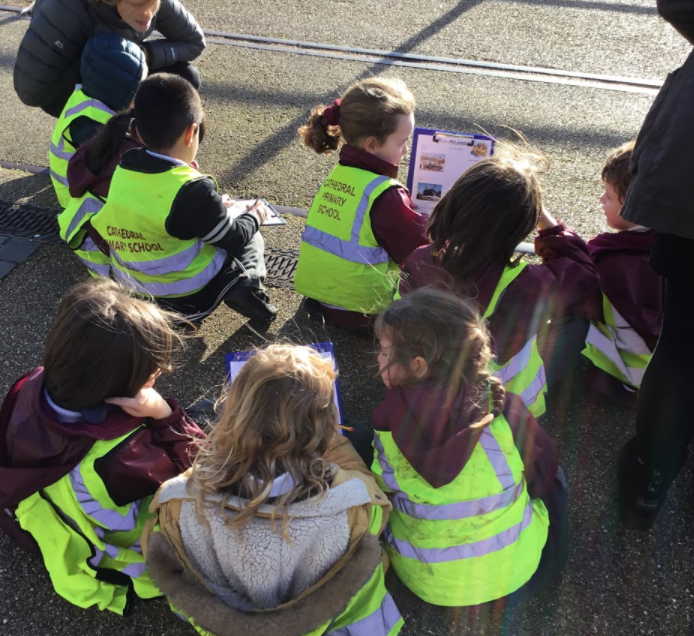 .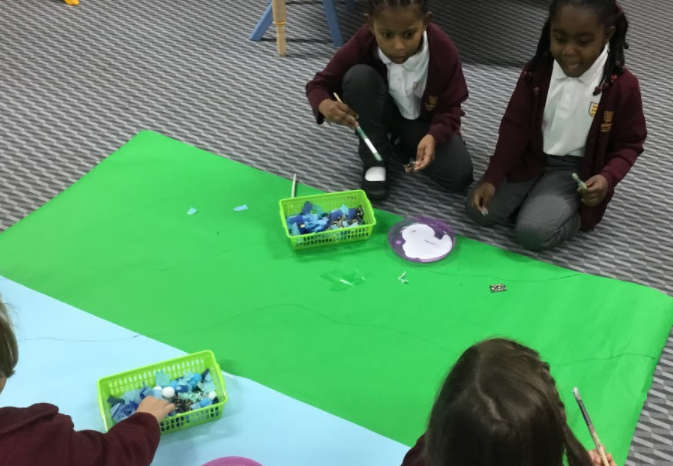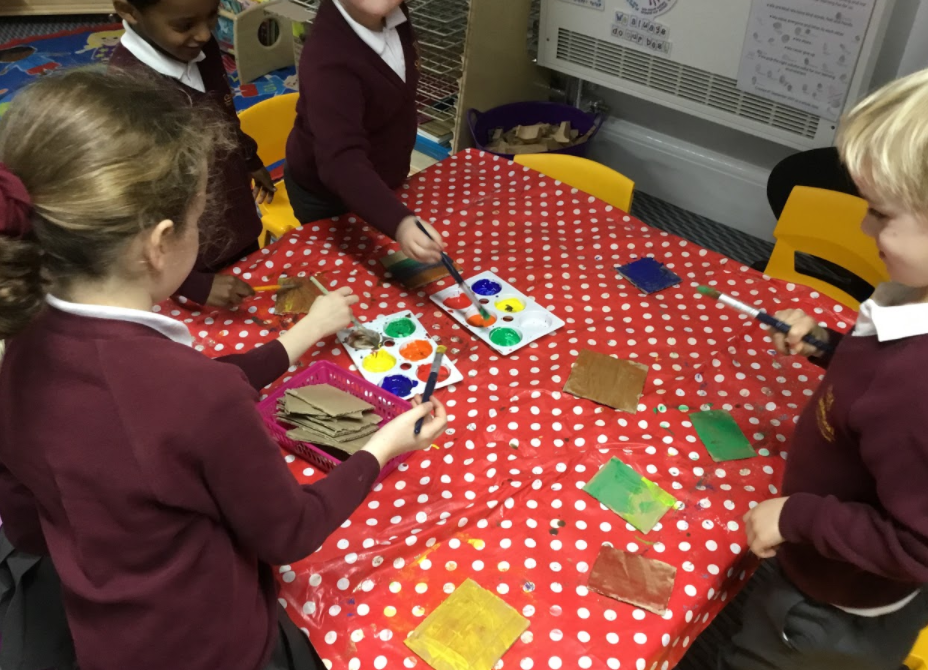 We have continued to work through the letter families in handwriting, with this weeks focus being on 'robot letters'.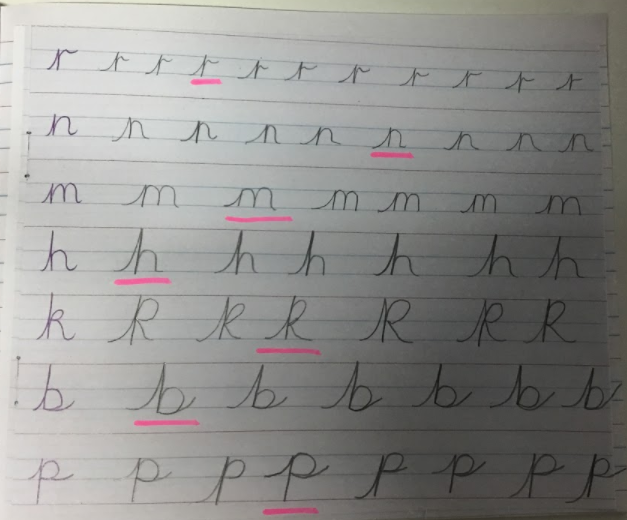 Friday 12th January 2018
This week we have started our new book: Ghyston and Goram The Bristol Giants. The children have really engaged with the story through acting, letters and setting descriptions. We became the characters in the book and thought about question we would ask them.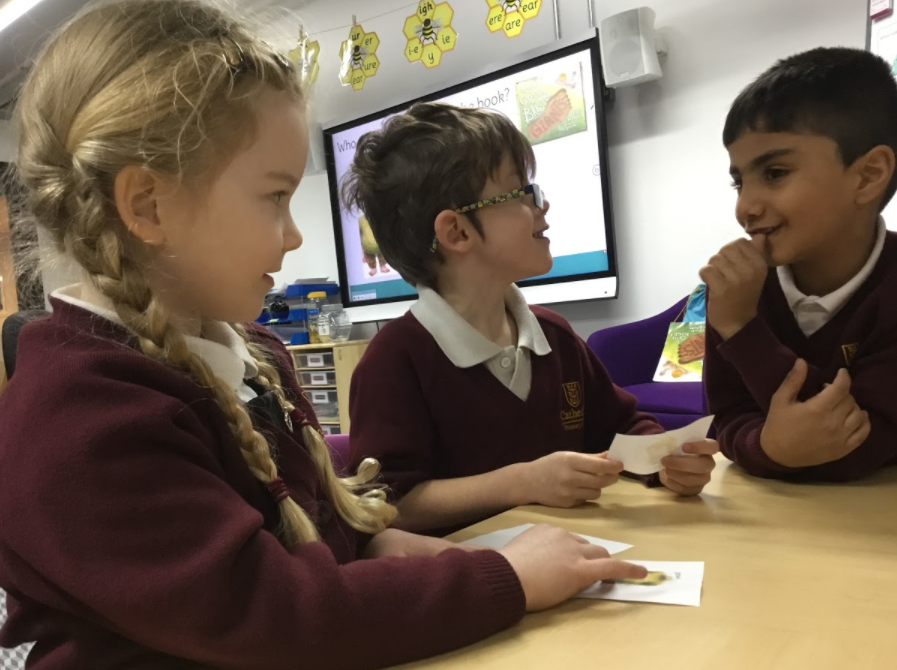 In numeracy we are exploring time. The children have really impressed me with their knowledge of clocks and sequencing.
Can you show your grown up where the minute hand would be for o'clock? What about for half past?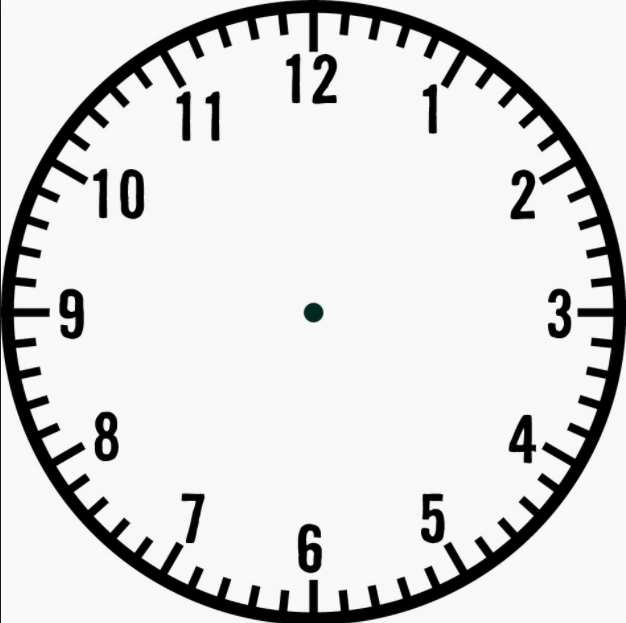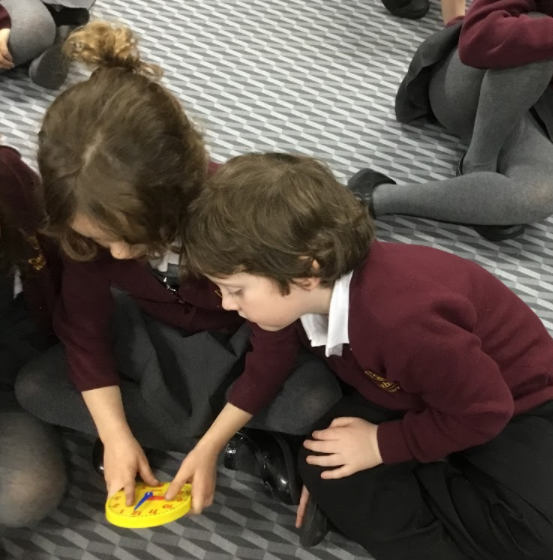 Following our Bristol theme, we have been finding out about Isambard Kingdom Brunel. In topic we worked in threes to make bridges. The results were fantastic!
Can you tell your grown up one fact about Isambard Kingdom Brunel?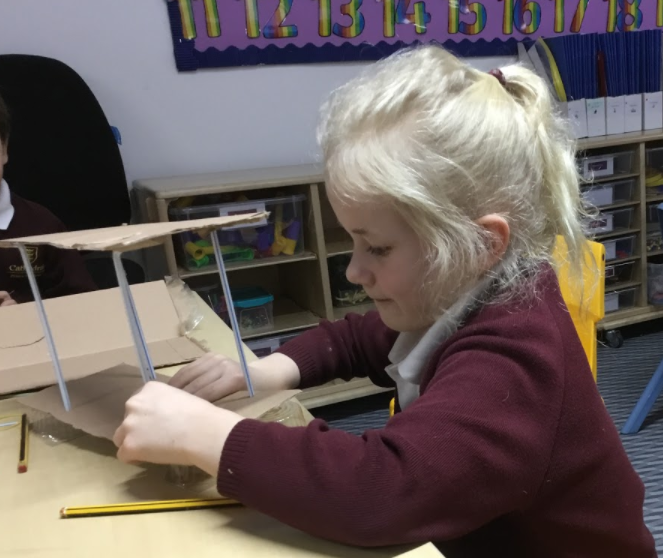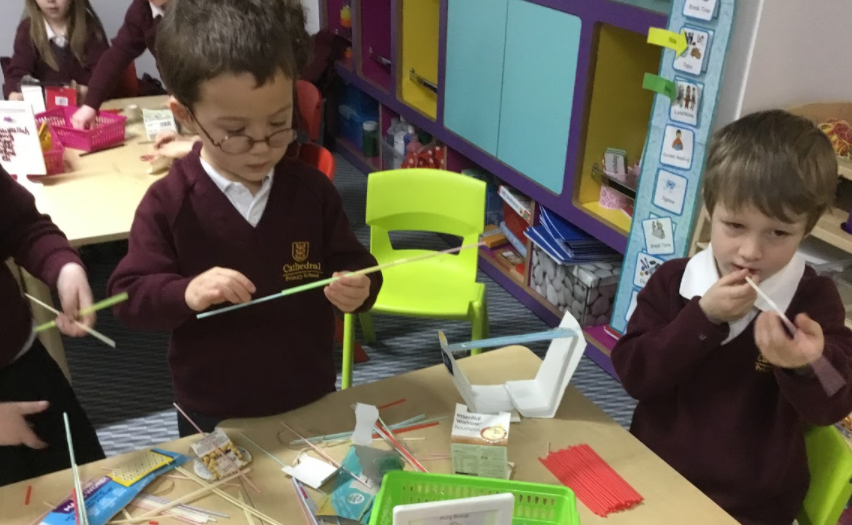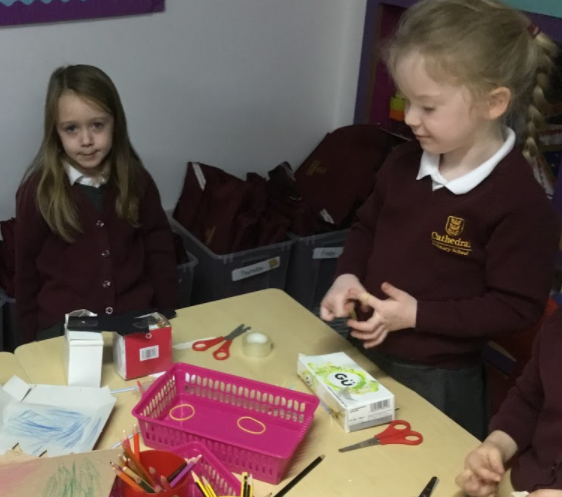 In handwriting, we are working on our curly caterpillar letters. The children have been trying really hard to remember to start on the line and make a curly caterpillar first with all these letters; c o a d s g q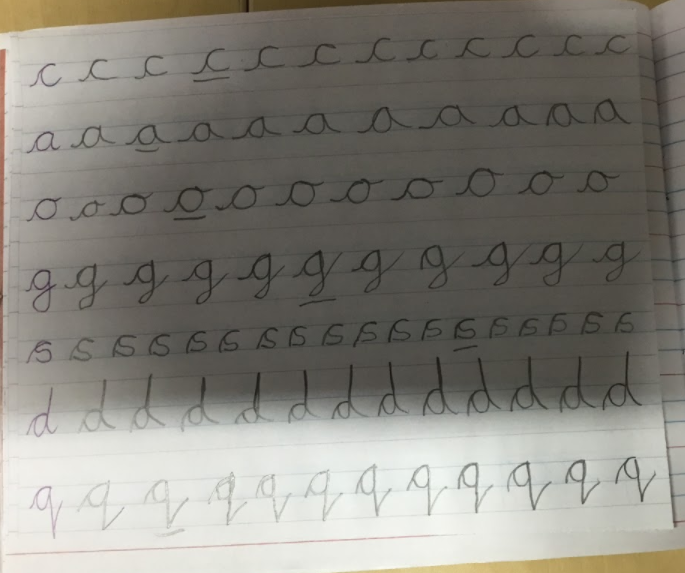 Friday 5th January 2018
Happy New Year and welcome back to school! We have had a lovely few days settling back into our routines and classroom expectations. Disco class have been super at remembering everything! We talked about any resolutions we have for the year, below is some of our work.
Can you tell your grown our class resolution?
Please remember to check the Year 1 home page for our new PE day (Wednesday), to see our curriculum map and for a copy of the terms spellings.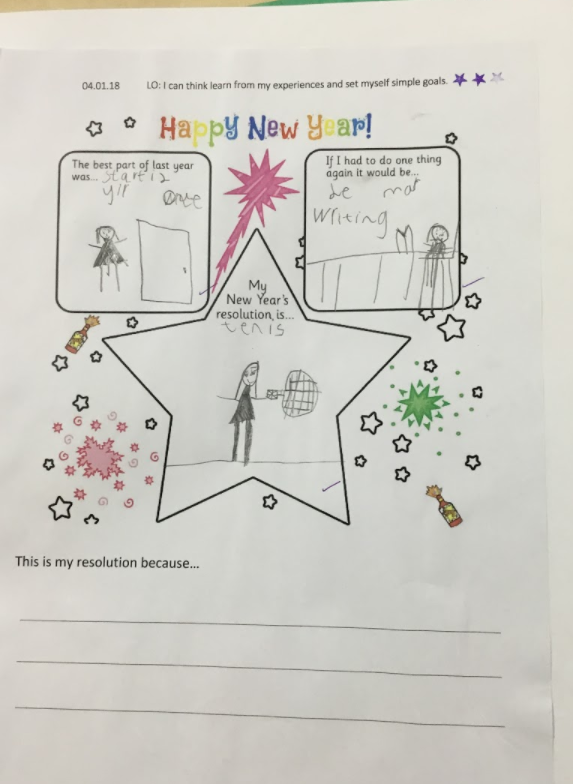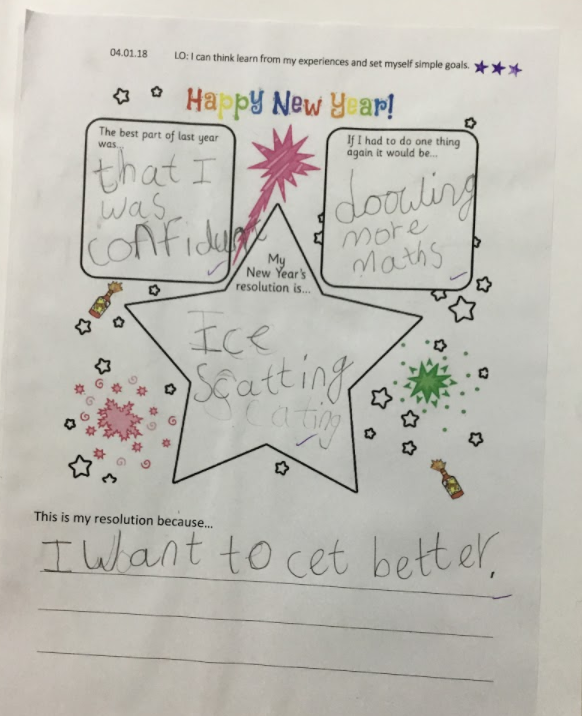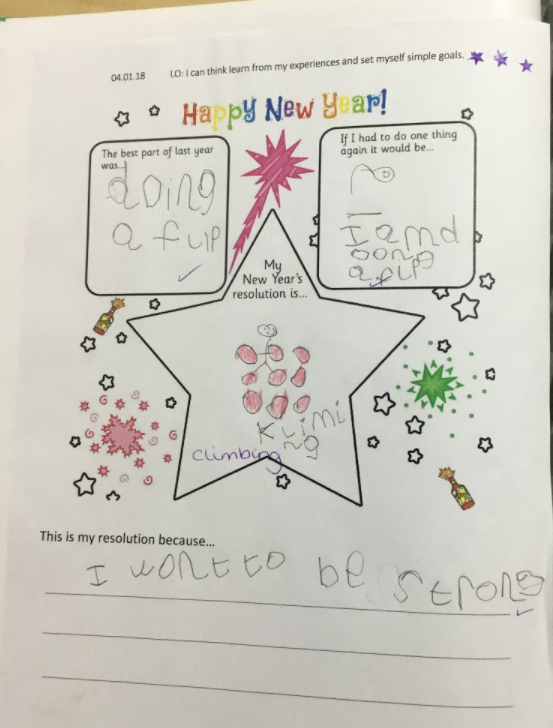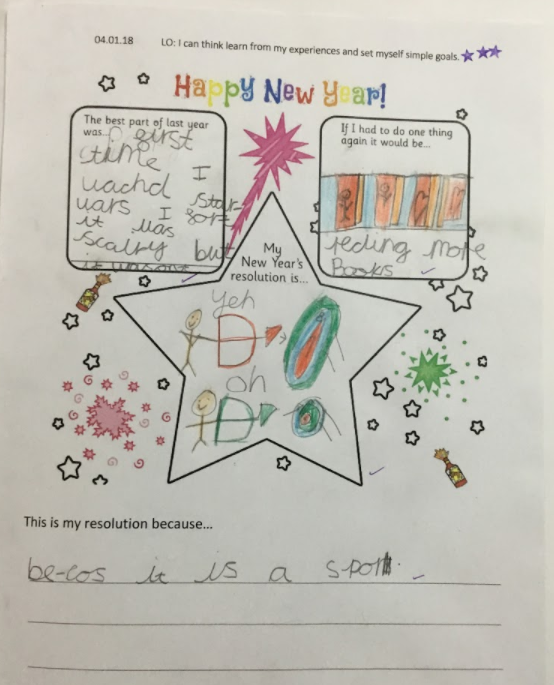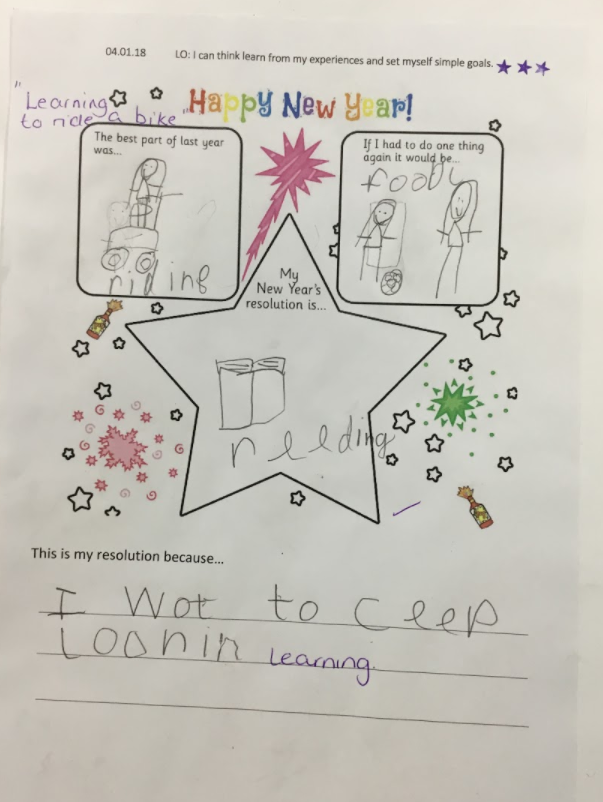 Thursday 14th December 2017
Christmas is nearly here! The children have had a great week. We have enjoyed a visit from Santa, Christmas jumper day and had a yummy Christmas lunch. There has been a little bit of learning with a Christmas twist! In the photo we are writing adjectives to describe the image.
Have a lovely break and see you in the New Year!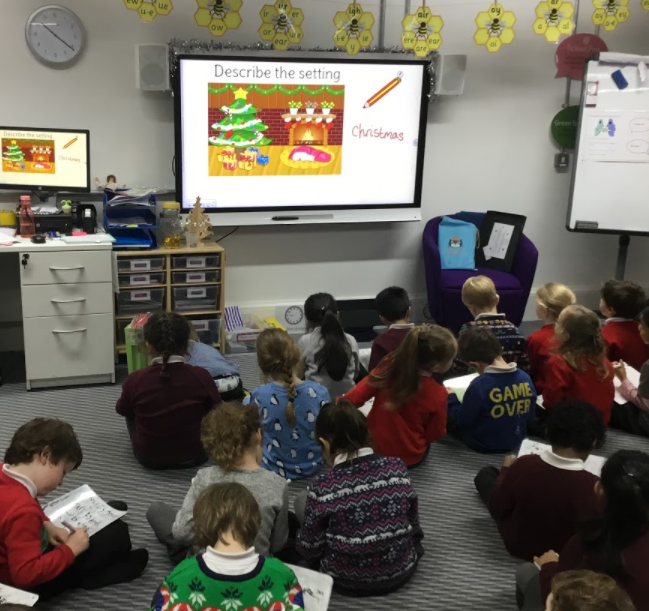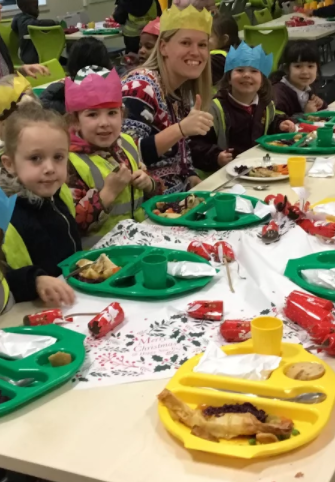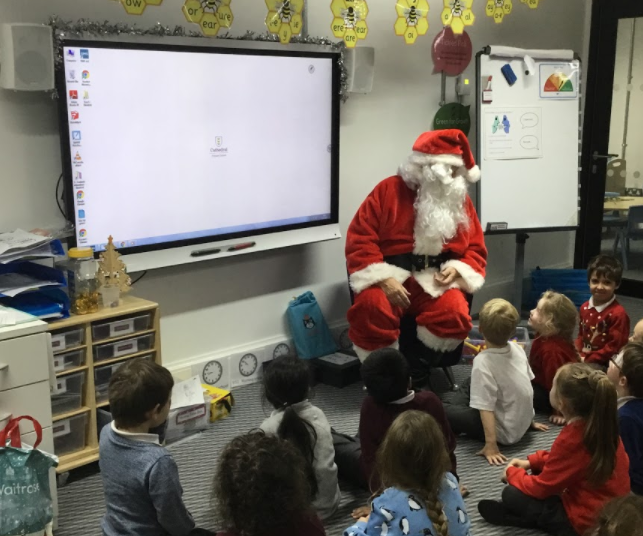 Friday 8th December 2017
Christmas is getting closer! The children have all been superstars this week in many ways:
Superstars on the stage - Our performance was a huge success. The children were fantastic and confident. I couldn't be prouder!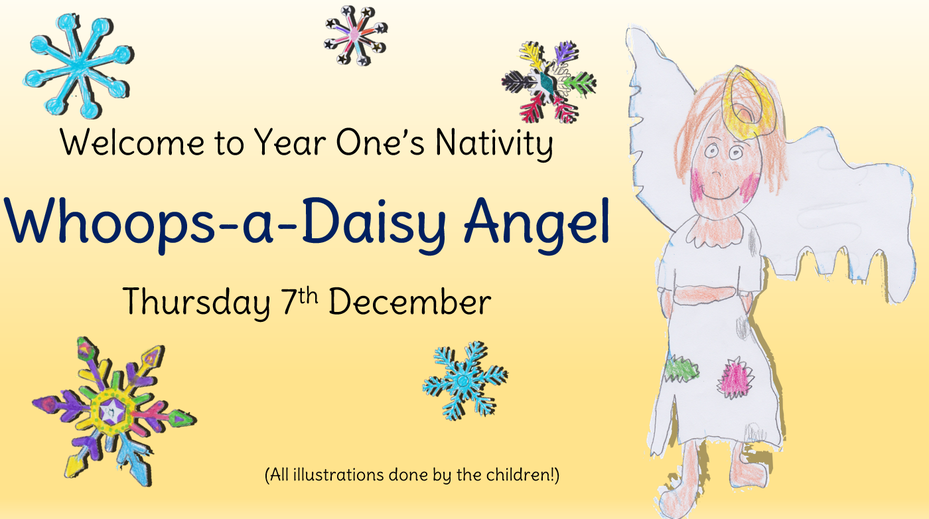 Superstar learners - We have had chance to demonstrate our knowledge so far and the children have shinned. They showed the fantastic 'can do' attitude that I love about Disco class. Well done guys! We also completed an egg drop challenge...only 1 egg survived the fall...can you explain the task to your adult?
Superstar explorers - During our Christmas Trail Trip at the Cathedral, the children asked questions and found clues to discover the story of Christmas.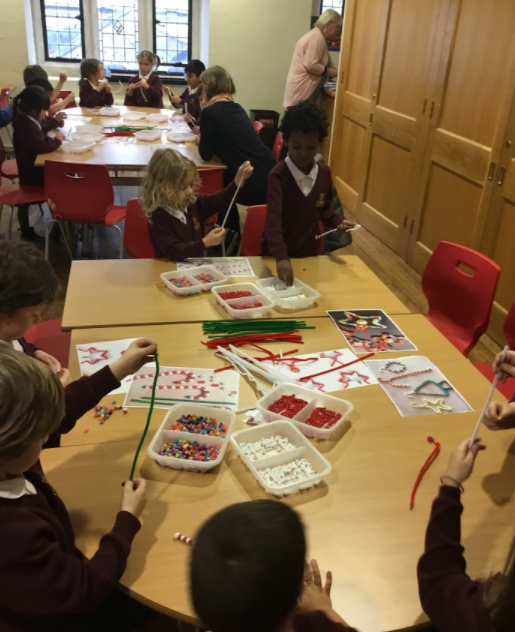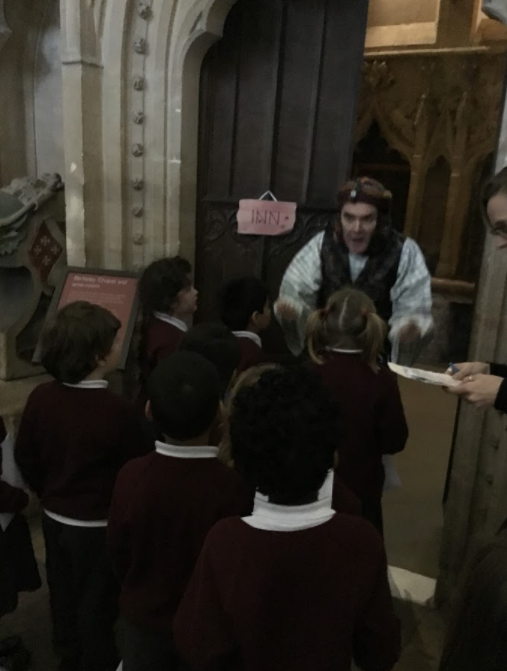 Thursday 30th November 2017
This week Traction Man has entered our classroom. The children have loved hearing the story 'Traction Man is here' by Mini Grey and have explored the story in a variety of ways. Here we are thinking about how the characters would feel in the story: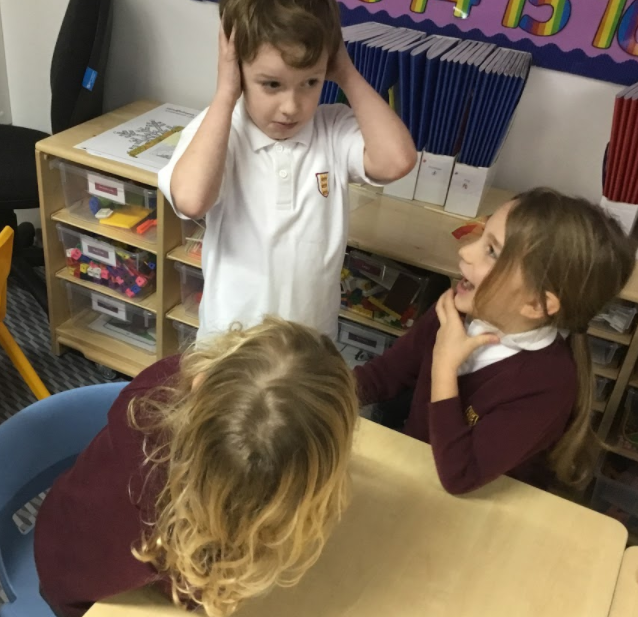 On Thursday when we came in we found Traction Man scaling our phonics display but after break, we were surprised to see Traction Man was missing. We used our writing skills and retrieved information from the book to design a missing poster.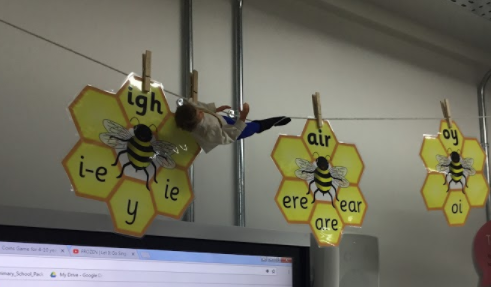 In Maths we have been exploring our knowledge of money. The children have been fantastic at recognising coins and ordering them in value.
Can you show your grown up your fantastic money knowledge using real coins?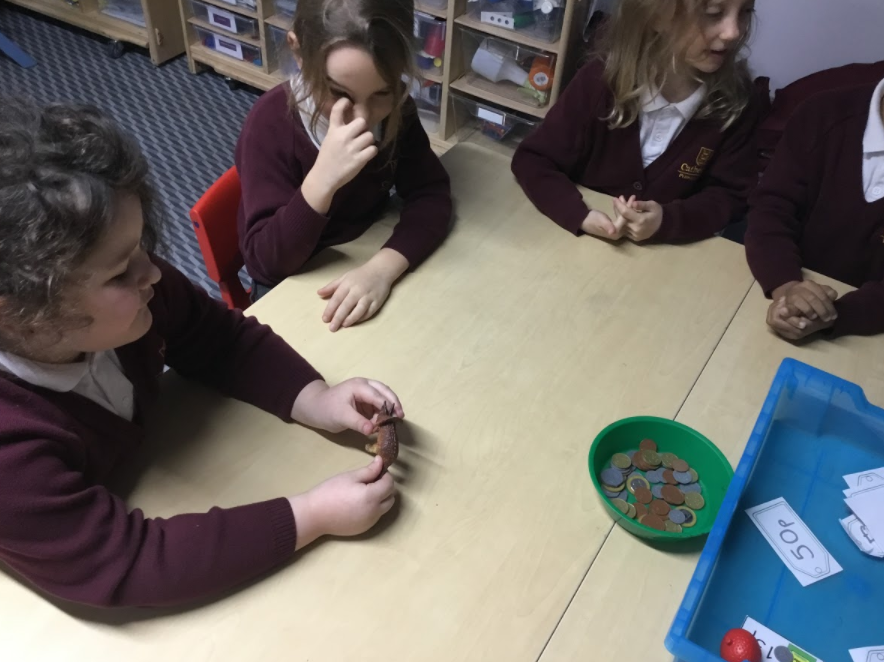 Friday 24th November 2017
We have had a lovely week in Disco class despite all our coughs and sniffles! This week I have decided to show our week in pictures:
Monday - Forest school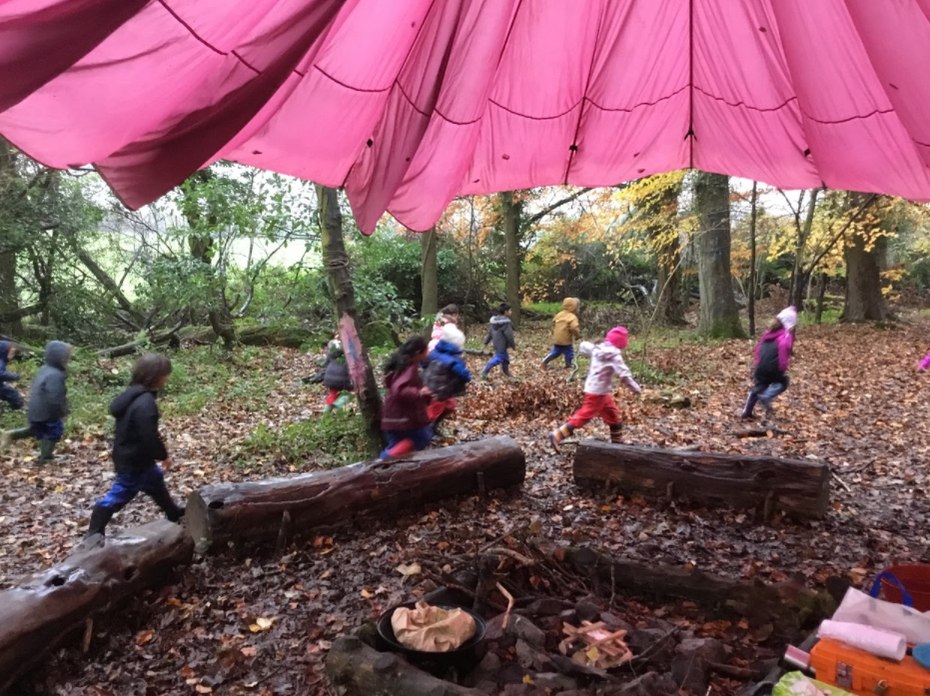 Tuesday - Star box time!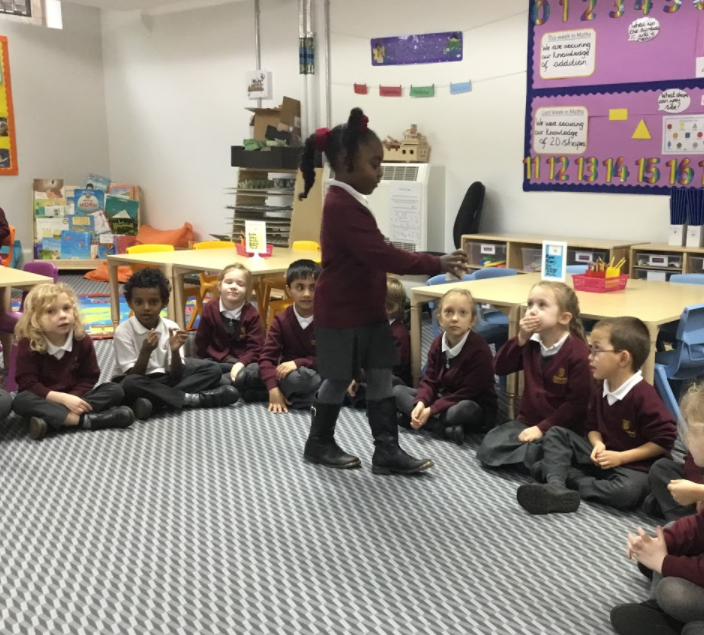 Wednesday - Securing our addition skills in numeracy (both practical and written)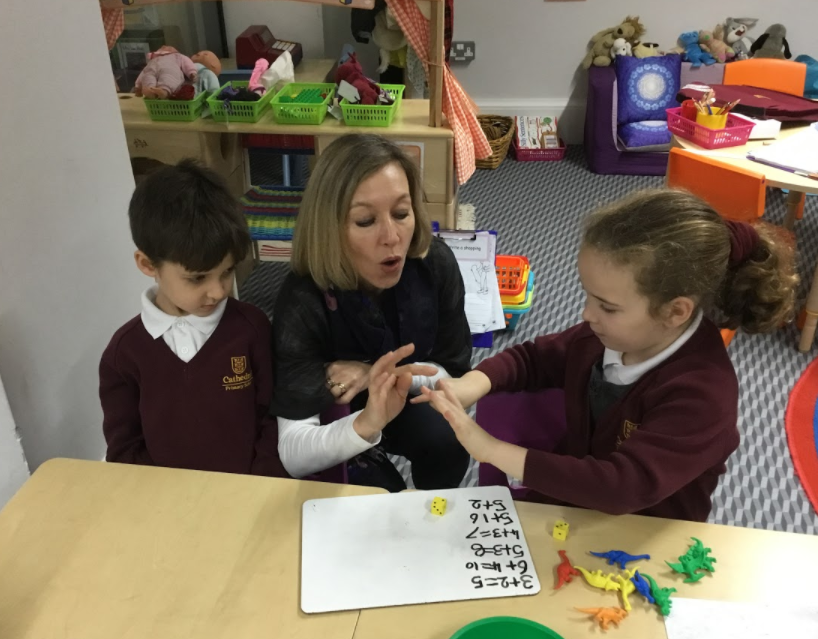 Thursday - Writing based around a book; can you guess which book it was from our clues?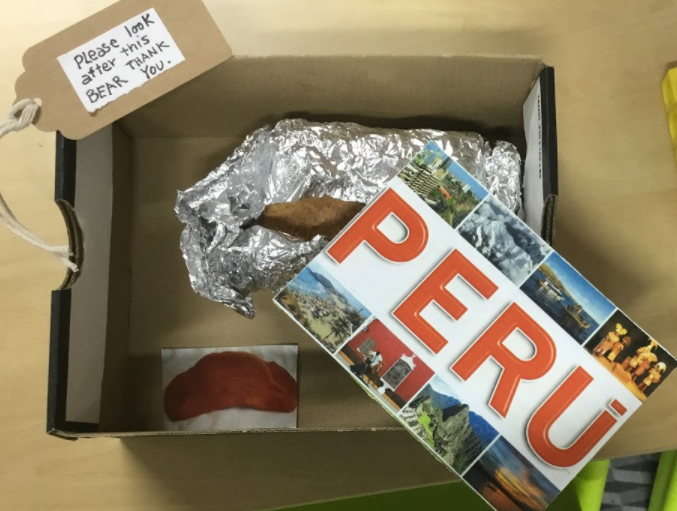 Friday - Making toys from around the world and exploring typing on netbooks.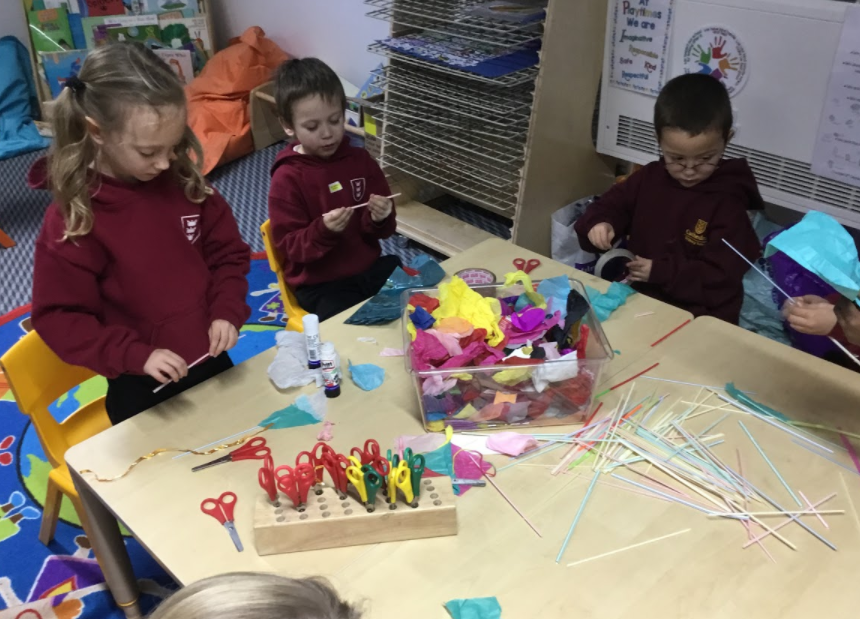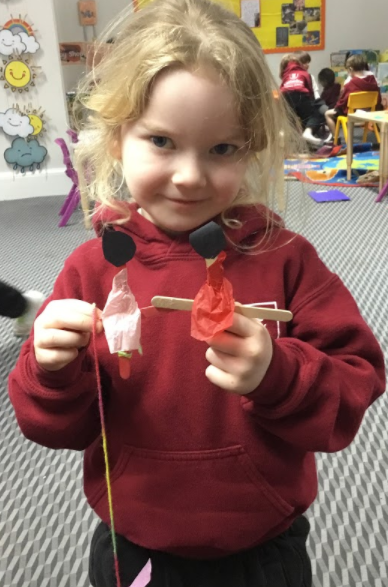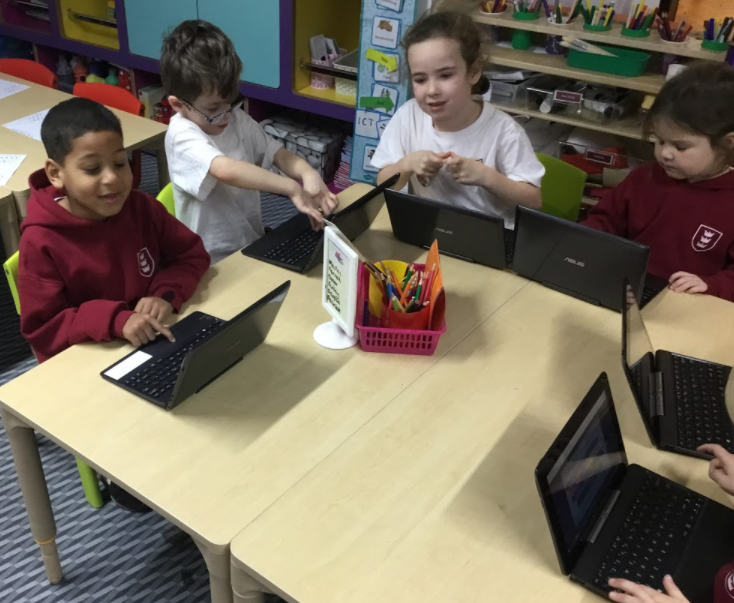 Friday 17th November 2017
Another jam packed week in Disco class. We are really enjoying our topic: Toy Museum.
On Thursday, we were lucky enough to have some parents in to share their old toys with us. We learnt about tin soldiers from 1902 and we were surprised to hear that toys were tricky to buy and not just on our doorstep! We explored a collection of old toys from a museum and learnt about the differences.
This week has been anti-bullying week and the children in Disco class enjoyed odd sock Monday, a special assembly about being kind and made a class puzzle with individual pieces that welcomes everyone. We learnt a new song called 'Unique' by Andy Day – maybe you could show your grown up?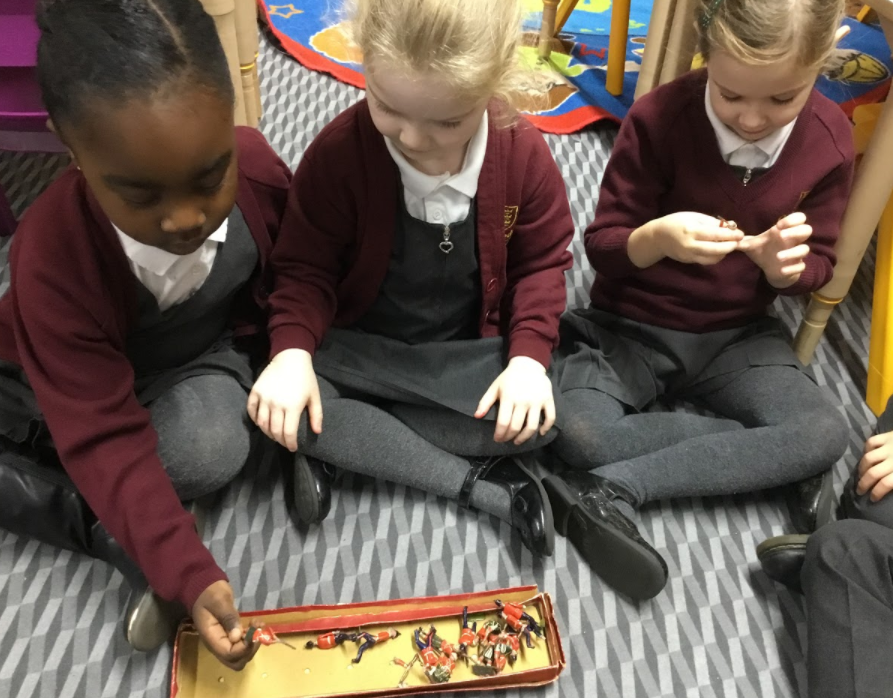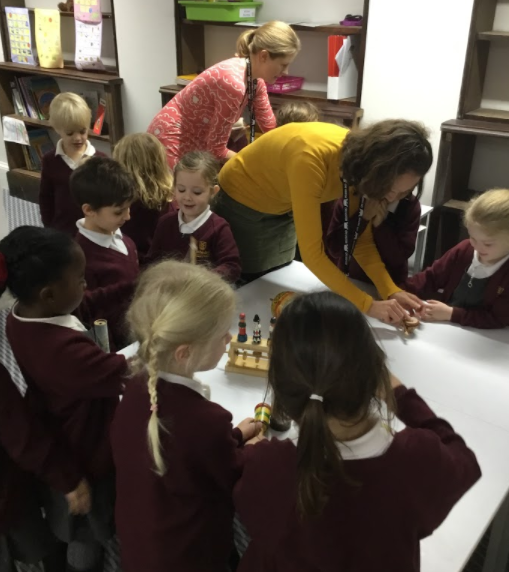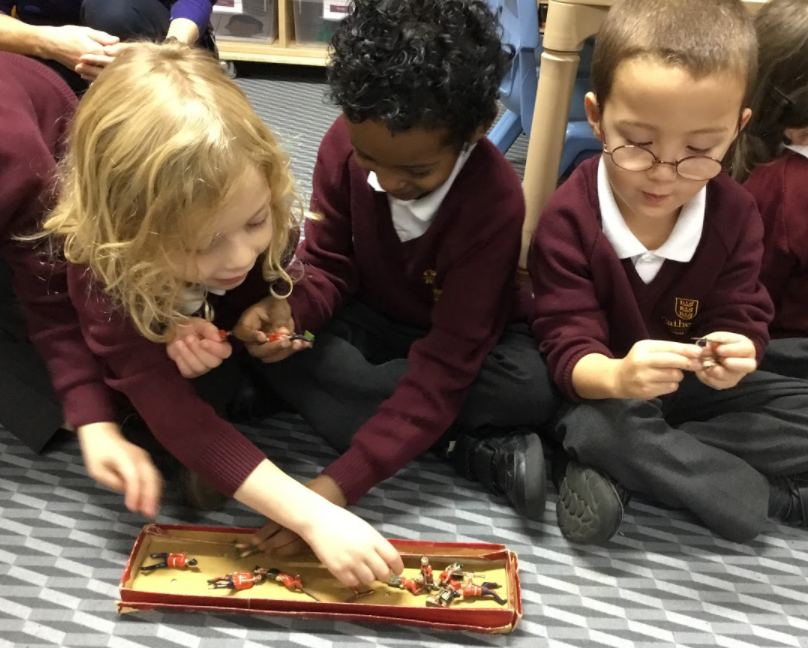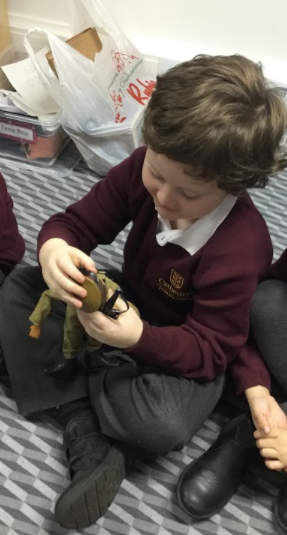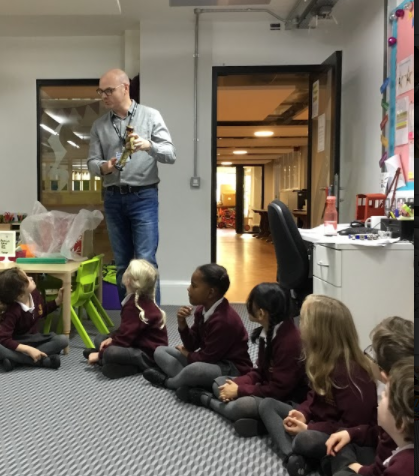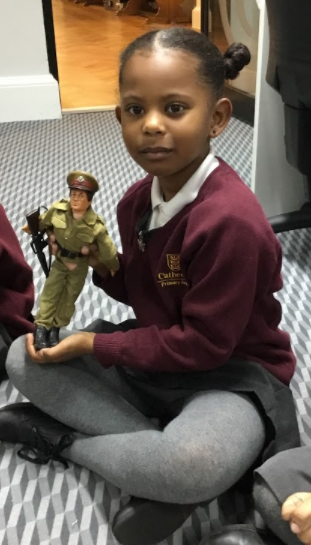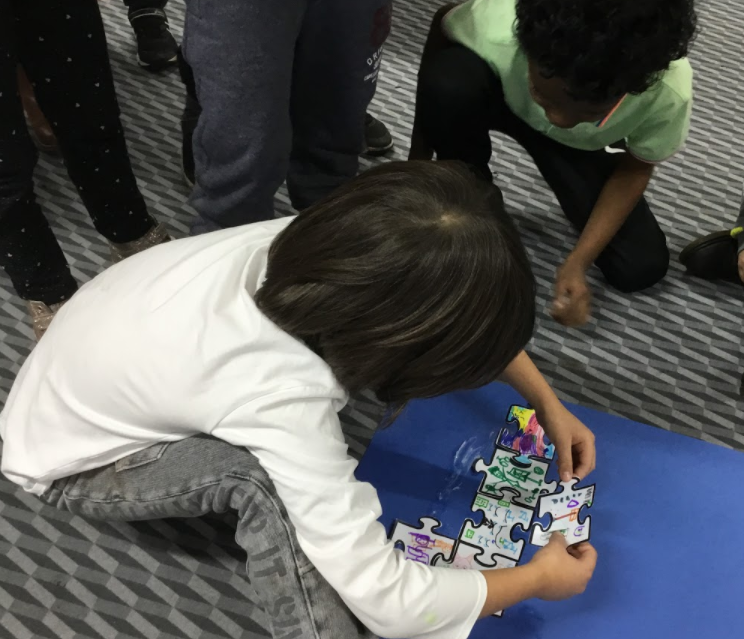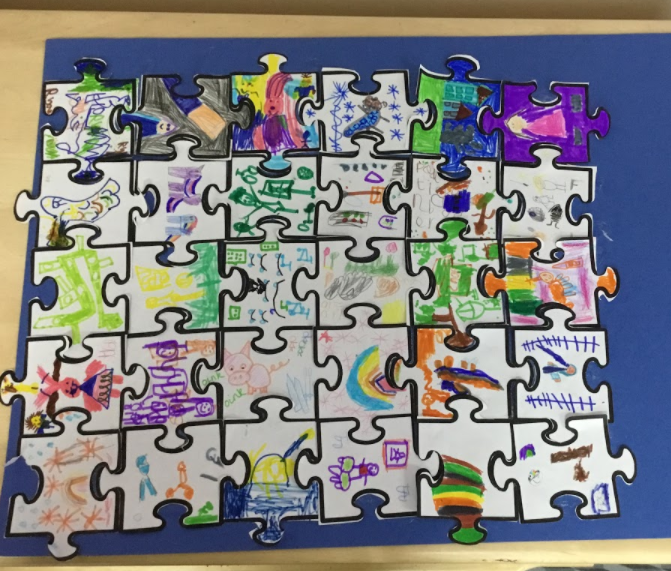 Friday 10th November 2017
Disco class have had a fantastic week. They visited forest school for the first time in year 1 and enjoyed making masks and hunting for woodland items. It has been wonderful seeing the enthusiasm when they return.
In numeracy we have been using dienes (see pictures) to explore place value. The children have been working in pairs to challenge each other.
This week we have continued to explore our topic 'Toy Museum' and have invented our own toys. The children thought about materials and the different properties of toys that we know and have seen. We then used the junk modeling materials (Thank you to those who donated!) to create our own toys.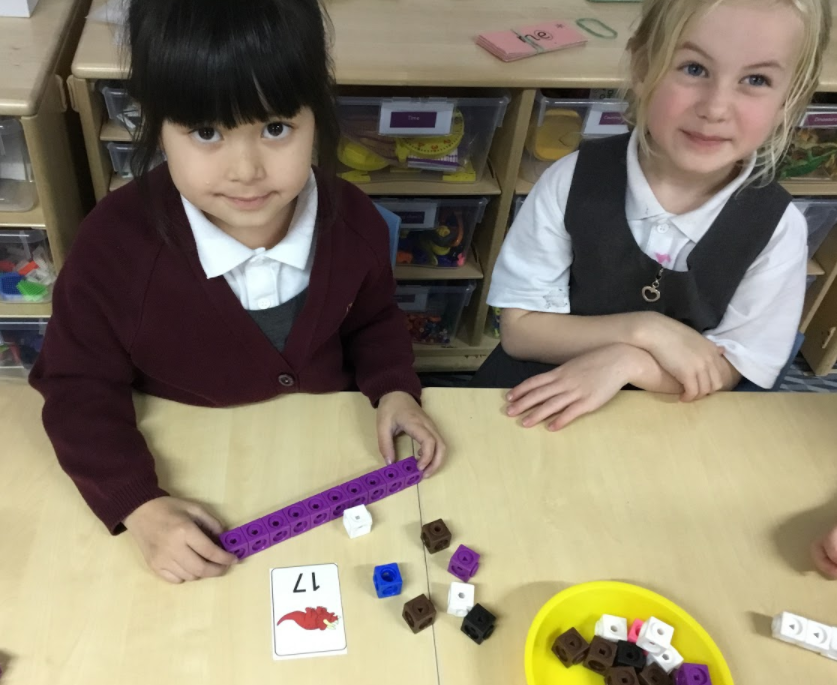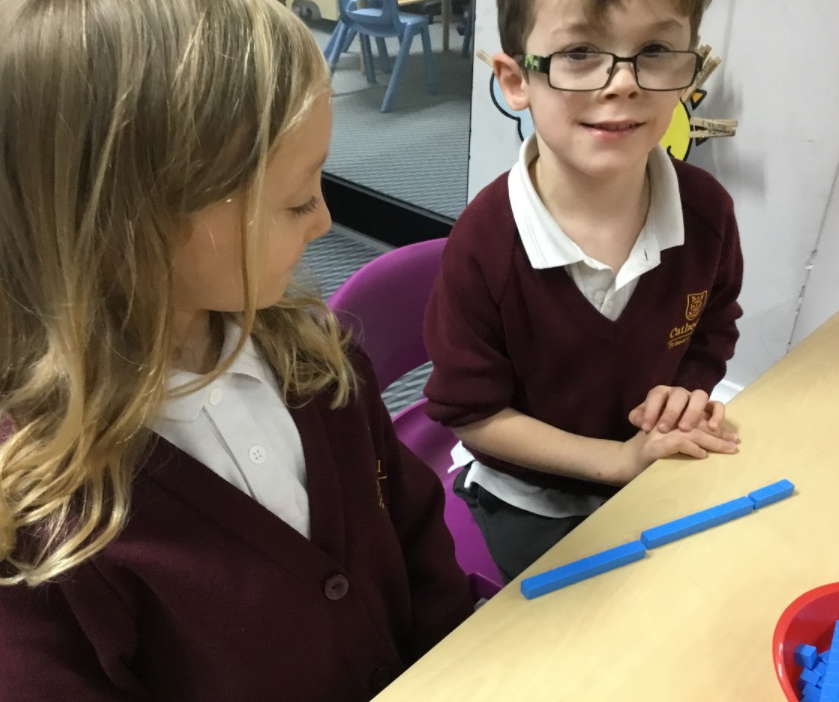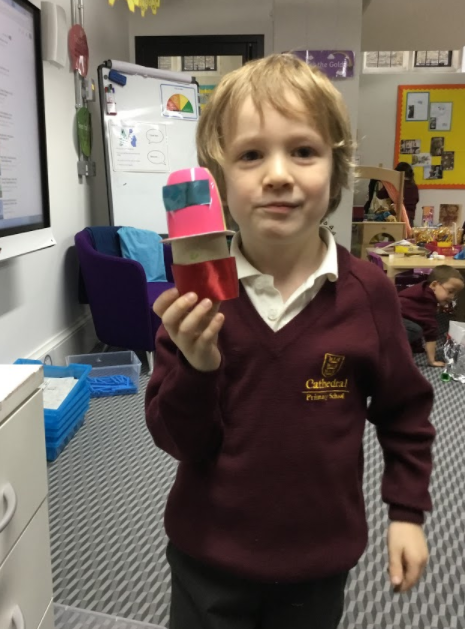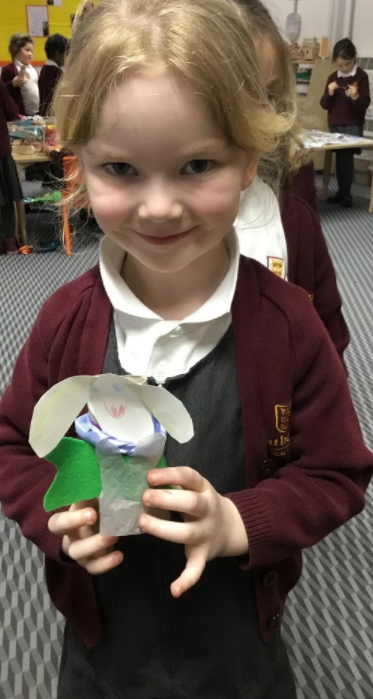 Friday 3rd November 2017
Welcome back! We have had a lovely week at school filled with lots of fun and learning.
Our topic this term is 'Toy Museum'. The children brought in a toy to share with the class. We discussed materials that old and new toys are made of and have enjoyed looking at the old toys in our focus book; 'Lost in the Toy Museum'. Below is some of our art work, when we drew our toys.
In violin the children are now using the bows and are all concentrating really hard to learn the notes.
Can you show your adult the 'bunny ears' that we use to hold the bow?
In Mathematics we have been focusing on numbers to 100. The children enjoyed playing games using hundred squares that involved using our numbers to 100 knowledge.
Today was Election Day. The children listened to speeches from some members of our class and then voted for their class council. Bristol council were kind enough to lend us a real voting station and ballot box!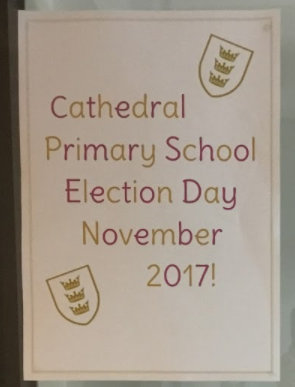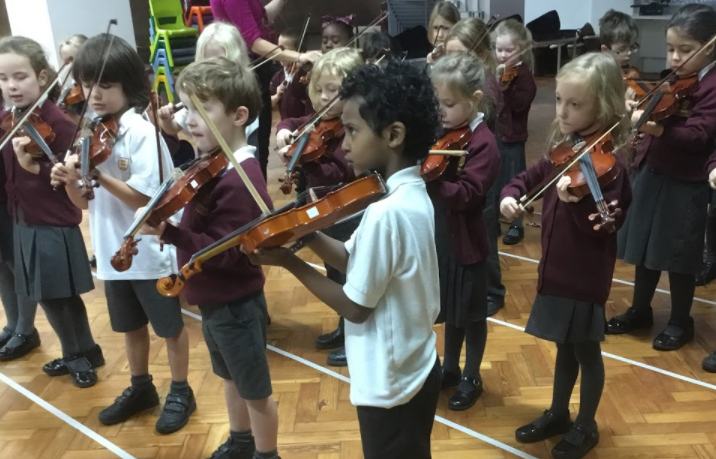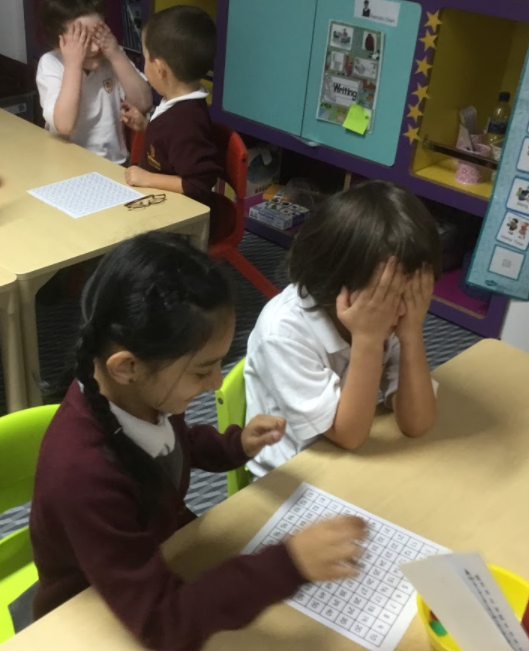 Wednesday 18th October 2017
It's half term! This week has been wonderful. We had a fabulous trip - see the 'Gallery' for pictures - with all the children showing their curious minds. We managed to get 13 class gold coins and so enjoyed a (very last minute!) Teddy Bear's picnic on Tuesday. Our own teddies and school teddies enjoyed seeing our classroom and even learnt how to use a number line but their highlight definitely seemed to be the crisps, biscuits and fruit.
Over the half term please do the following:
have a look at your spellings, don't worry if they seem tricky, it is just important to 'have a go'!

show your grown up how fantastic you are at reading. You can send me or bring in any pictures of you reading in funny/ unusual places!

have a go at the 'It's good to be me' evaluation,
but, most importantly - RELAX and HAVE FUN!

Friday 13th October 2017
This week we have been fantastic learners. Following on from our exploration of Handa's Surprise, we have written our own stories. We planned them and then used story features to produce our own writing. Disco class have great imaginations - there were stories of yetis, mermaids, blue birds and cowboys! Below is a picture of the children in the planning and writing process.
This week we have been continuing to work on our number bonds and have looked at using number lines for addition sentences. Here is a link to one of our favorite number bond games: Math Lines - Marbles (If this doesn't work, the game is called 'Math Lines' on the Top Marks website!)
Today we have enjoyed our official opening celebrations and I'm sure your children will love telling you all about it. Highlights include; the mayor cutting the ribbon, Andy Day visiting, Laura James reading from her book, the choir performing a song from High School Musical and the burying of the time capsule and much more!

Friday 6th October 2017
We have had a fantastic week in Disco class!
In Literacy we have started to explore 'Handas Surprise'. The children have been exploring using adjectives in their writing. We started with a real experience to kick start our ideas. This involved tasting a variety of fruit and discussing how it tasted, looked and smelt.
Can you explain to your grown up what an adjective is or describe the way the mango tasted?
As part of black history month, we have been finding out about Nelson Mandela. The children showed just how caring and thoughtful they are through discussion and writing. Here is some of their work.

Friday 29th September 2017
This week has seen us working hard to create our own healthy smoothies. We designed them, wrote a shopping list for Miss Tennant and then worked on devising the instructions. Then on Thursday we made them! The children enjoyed cutting and preparing the fruit and of course, the taste test!
Disco class continue to develop their P.S.H.E. skills in jigsaw sessions and this week we discussed feeling safe and confident in our environments.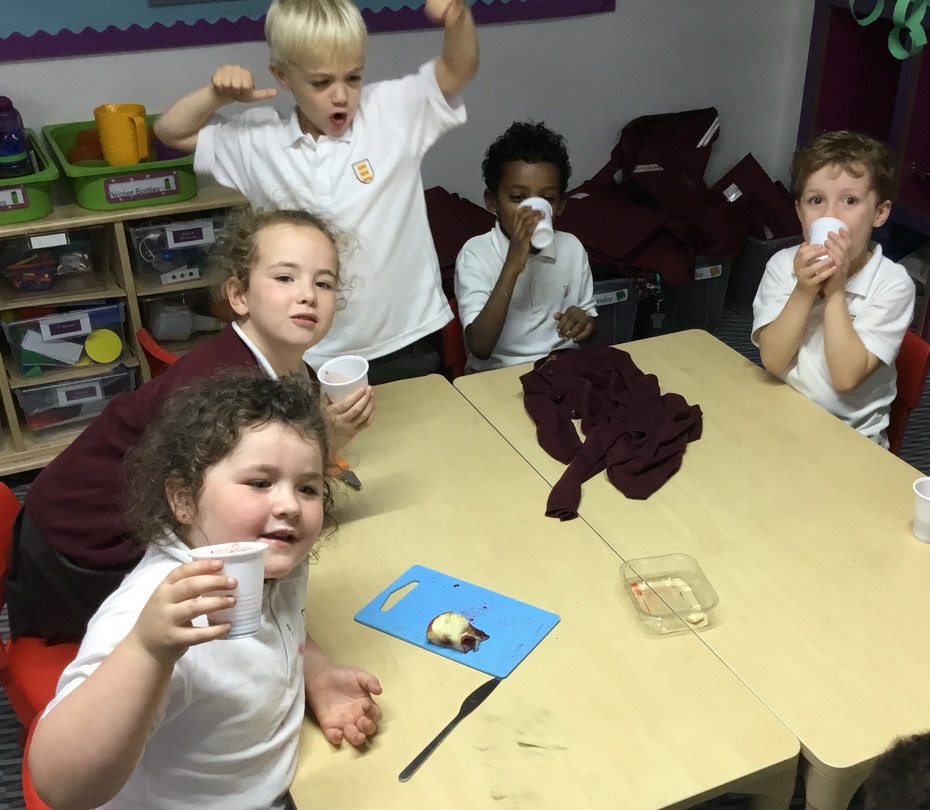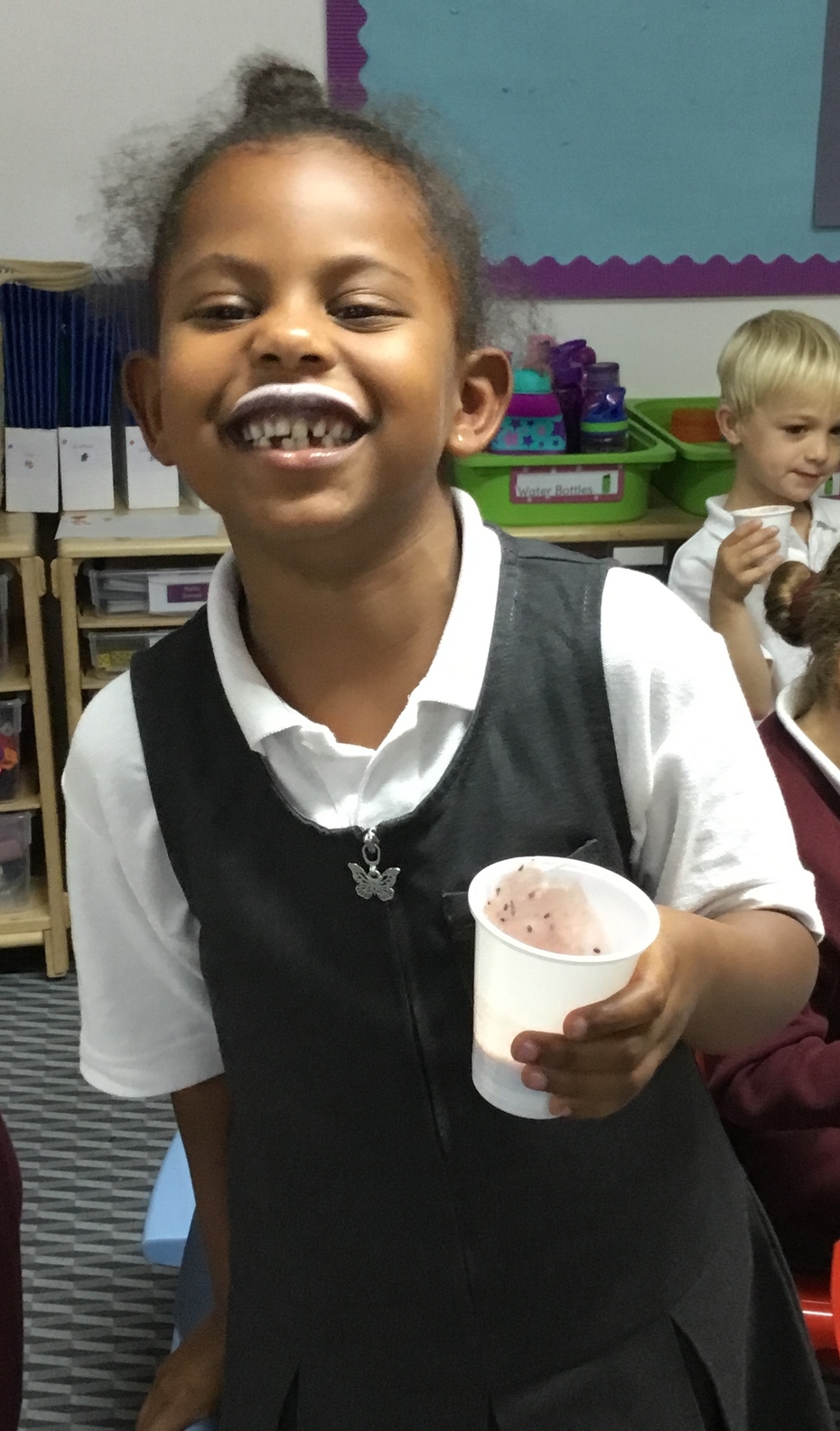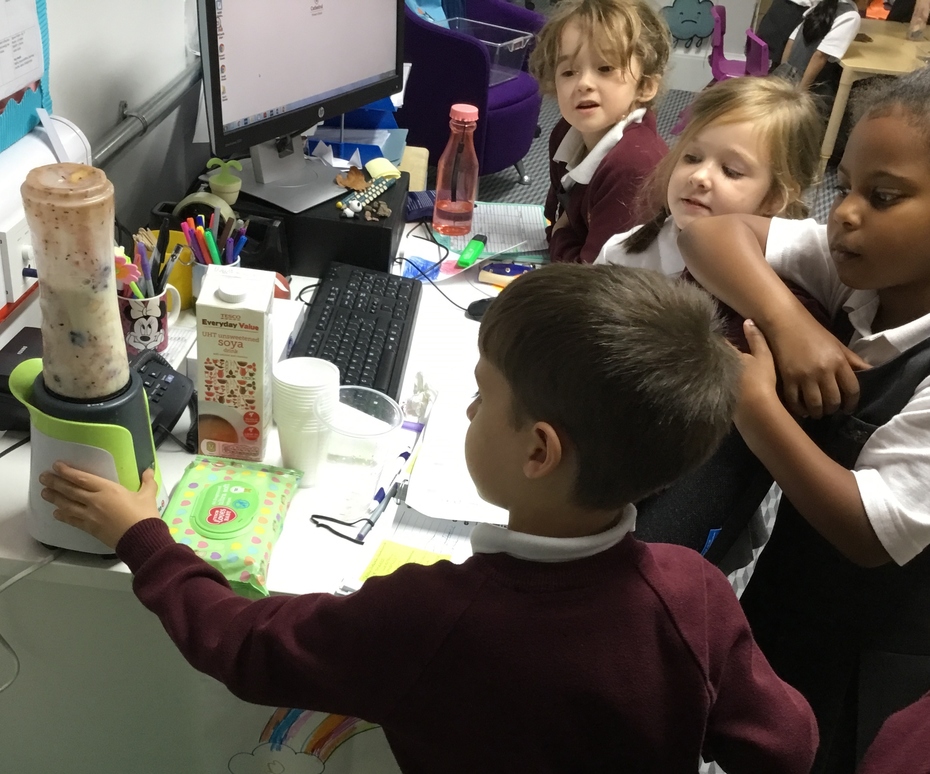 Friday 22nd September 2017
It has been another jam packed week for Year 1!
In Maths we have been working on one more and one less with numbers up to 30. Can you quiz your grown up and see if they are as amazing as you?
In science we put our scientist minds to work and made predictions about hand washing. We did an experiment to see the best way to wash our hands.
We had our second whole class violin lesson this week and the children are becoming fantastic musicians learning about the parts of the violin and the notes.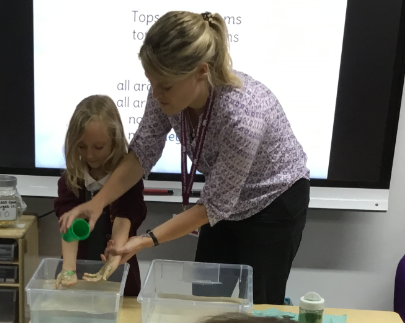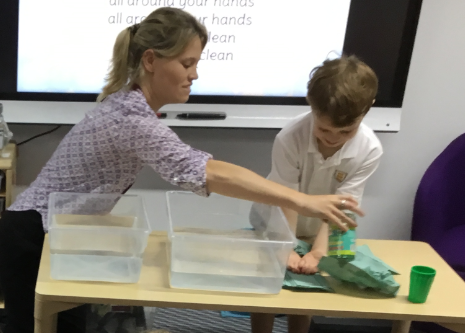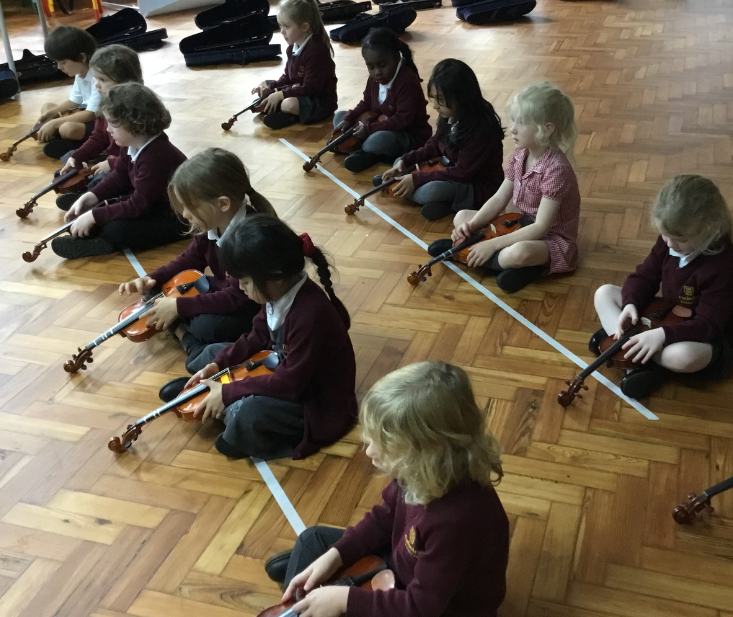 Thursday 14th September 2017
Wow what a wonderful start to the term we are having! The children have all settled in well and are enjoying our new school. We have been busy working to learn lots of new routines and have been welcoming new friends to our class.
Here are some pictures of our Numeracy this week. We are learning to count on from 10. We made paper chains to show teen numbers.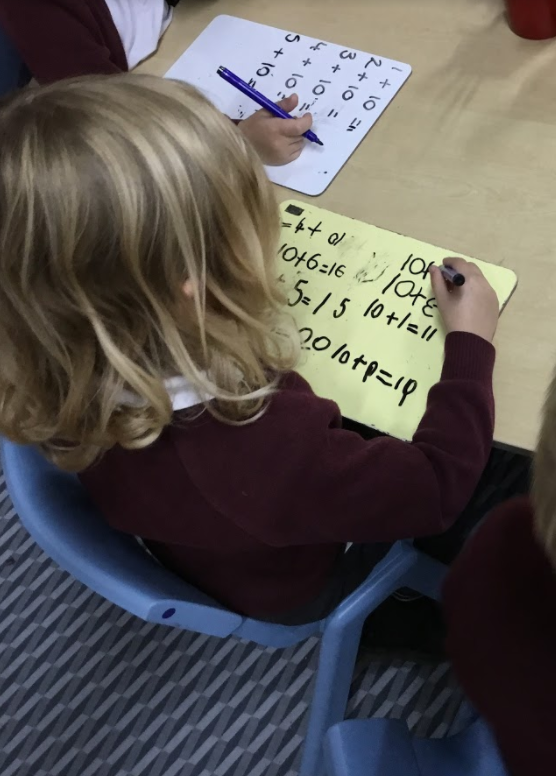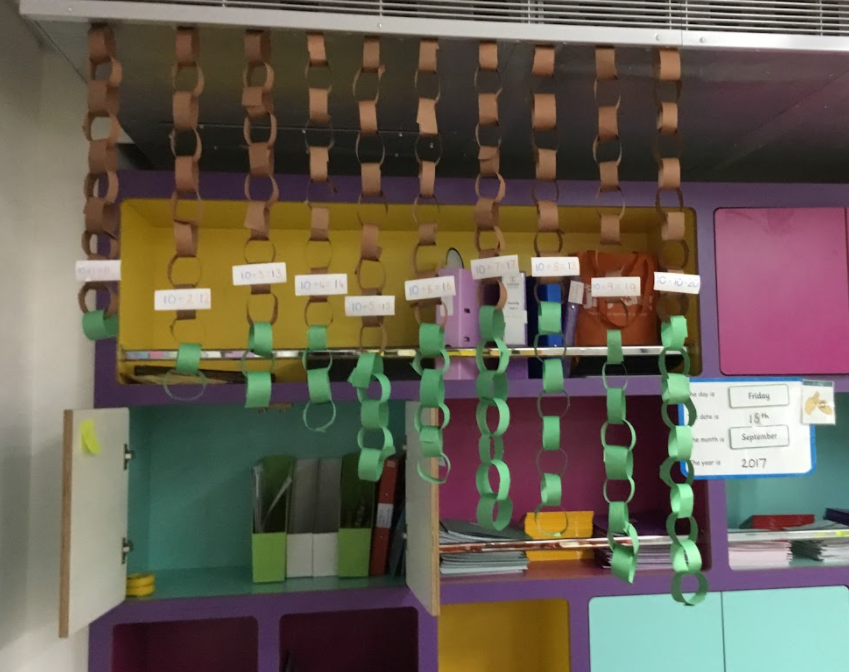 Monday 11th September 2017
Reading Update
We have collected in any Reading Records from last year from book bags and are awaiting an order of brand new ones for all children in Year One. We are continuing to read with every child in class and request that the children are also reading at home as normal. We will endeavor to get new reading records and books given out as soon as the order arrives. Thank you for your patience!
The Year One Team
Monday 4th September 2017
Hello Disco Class,
We hope you have had a fantastic summer and are looking forward to coming school? Here is the curriculum map for Term 1 so that you can start thinking about our topic theme 'There's nobody quite like me'.
See you soon, Miss Tennant and Mrs Tanner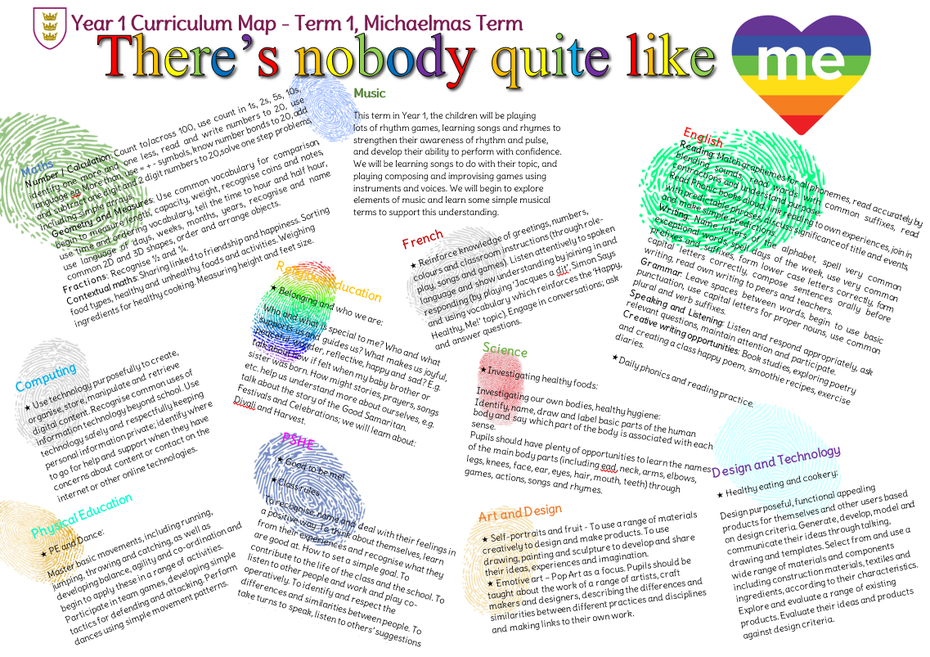 This is Magic our class mascot! He is very excited to meet the children in Disco class. Throughout the week, Magic will be watching our class to see who is showing the school values and being a fantastic learner and then on Friday he will be sent home with someone from Disco class.