Mrs Gerolemou & Miss Cameron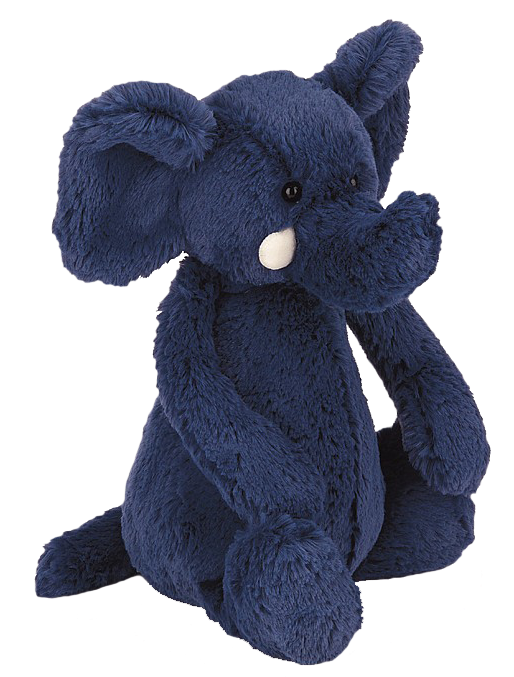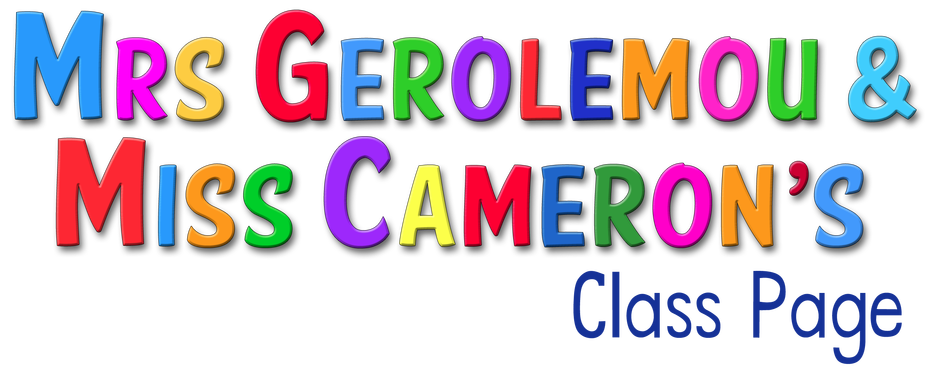 Week 4 - Week Beginning 26th June 2017
We've had another busy week in Year 1. We finished our art work from Big Arts week and got it ready for the exhibition on Friday. We hope you enjoyed the exhibition. It was so lovely to see so many of you there. We were so proud of the children's work!
In Maths we have been working on multiplication and division. Ask us about arrays and sharing amounts to make halves and quarters!
In English we have been studying a book called "The Hill and the Rock" by David McKee. We wrote captions for pictures from the story, retold the story and then finally wrote a book review.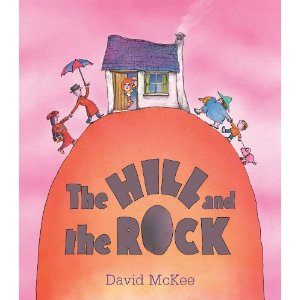 This week we have enjoyed big arts week. During the week we:- made 3D building sculptures out of straws, learnt about famous landmarks and designed our own postcards; designed a collage building, made a 3D building from junkmodelling; turned our maths arrays into towerblocks, studied the art of Hundertwasser and created our own oil pastel pictures. We also created a clay tile and took part in a workshop organised by an artist parent. It was such good fun and we hope you are able to come to our art exhibition next Friday.
On Friday, we took part in a singing event with other schools from around Bristol. The children sang beautifully and we were really proud of them.
Term 6 - Building on up!
Week Beginning 12th June 2017
Thank you for all your kind comments about our new rooms! We are very excited to be in the Library building. The children settled in well on Monday and by the end of the week were completely used to the environment and the new routines.
We have had another busy week with settling in and our sports day last Wednesday. In this week's English lessons we continued our book study of the book "Izzy Peck - Architect", thinking about the buildings we would like to create. In Maths, we had fun exploring capacity. Sorry for the lack of photos this week. We will upload some soon!
Next week we are very much looking forward to our Big Arts Week which has a focus on architecture.
Week beginning 15th May 2017
We started our week with a fantastic trip to Tyntesfield as part of our Green fingers topic. Even though it rained we had a fantastic time. We had a tour of a real life Mr McGregor's garden, we made our own newspaper plant pots & planted rainbow chard and found out how compost is made. In the afternoon, we used ingredients that we had picked in the morning to make a filling for some pancakes. We found out that this was a traditional Victorian recipe. It was yummy!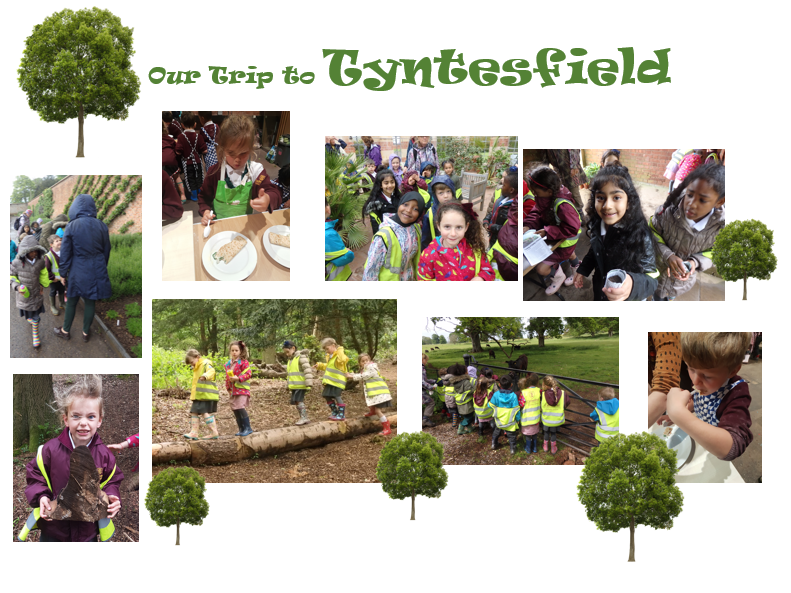 During the rest of the week, in maths we have been practising our subtraction, in music we have been singing our song ready for next week and we've even made some of our own Samba instruments. In French we have been learning the words for foods and saying what we like and don't like. In English we have studied the story of "The Tiny Seed" and then made our own fact books about seeds.
Week beginning 8th of May 2017
This week we have enjoyed learning about Beatrix Potter and her life. We have also been keeping an eye on our plants. They are beginning to grow, we should have pictures for you next week! We have also been studying the structure of plants and labelling our own scientific drawings. In maths we have been subtracting single digit numbers and have also moved on to subtracting 10 and then subtracting 11 and 12 using a number square.
Miss Cameron set the class an art challenge this week - children had to create their own flowers and plants using art materials. Here are some of the children's wonderful creations!
Week beginning 1st May 2017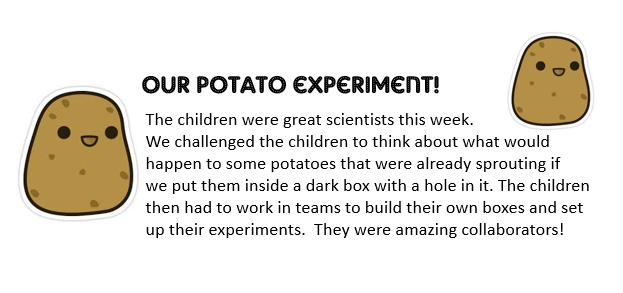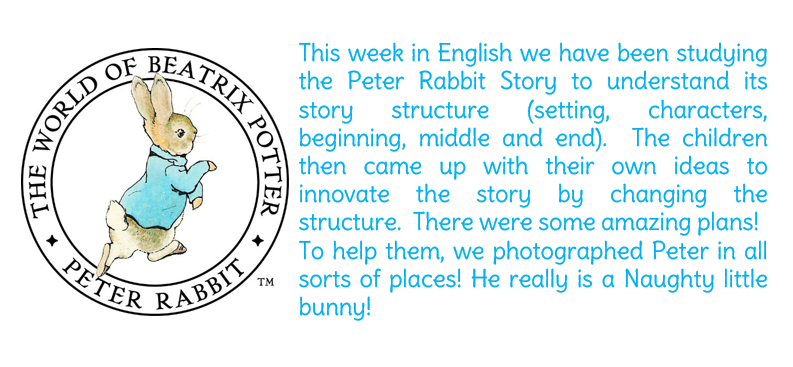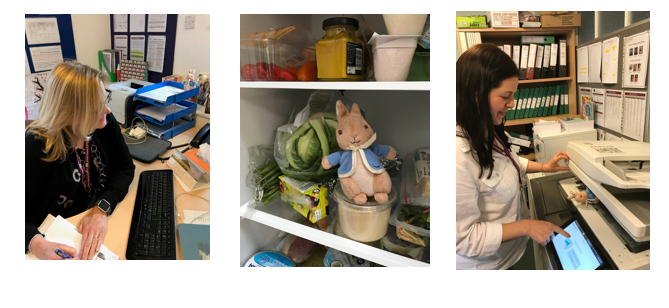 Welcome to Term 5
...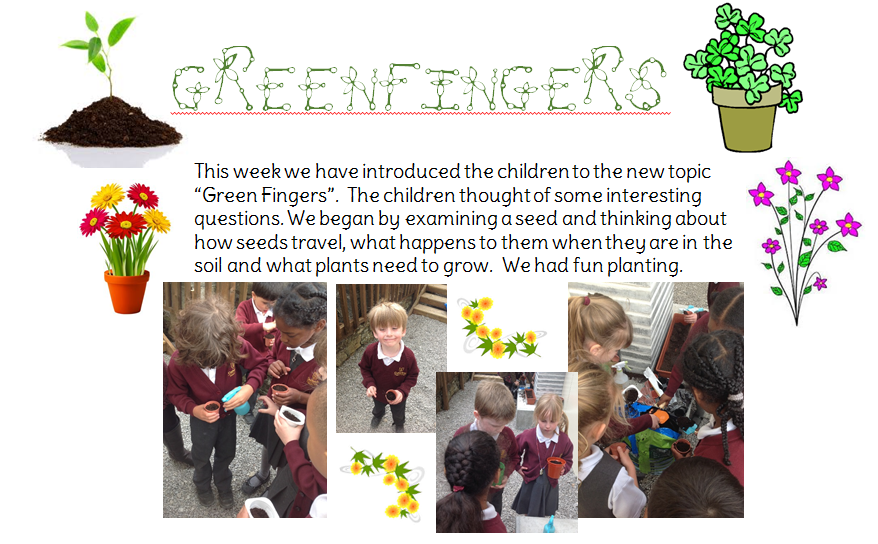 Where does soil come from and why do people like gardening? Nancy
How small are the seeds? Leila How do you make seeds? - Isabella
How do you take out seeds from flowers? Carlos
How does the rain come down? - Jacob How do seeds make plants grow? - Lacey
Why do flowers need plant pots? - Shayna How to trees come alive? Sam
How do trees grow their food? Jacob
Why do we put horse poo on plants? - Sully How do you grow grass? - Paulo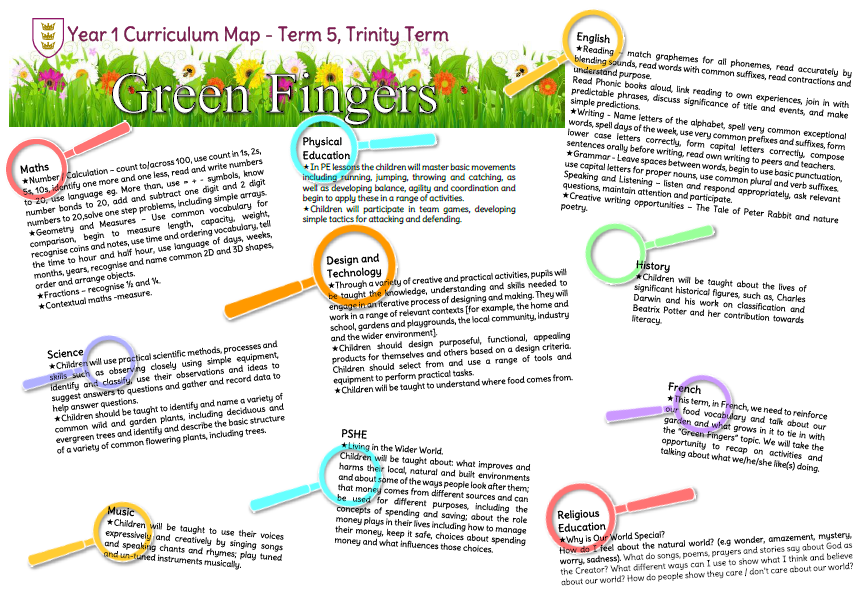 Enter text...
Week beginning 27th of March 2017
This week we have continued to use rhyming language in Year 1. We have been studying the poem "Down behind the dustbin" by Michael Rosen. We have looked at the patterns and the structure of the poem; identified the rhyming words and then innovated the poem to make a version of our own. The children had great fun! You can see us performing the poem in the video below.
In maths this week, we have continued to work on place value and understanding what the tens and ones columns mean. We have also learnt how to add 10 to any number.
In topic, we have learnt all about the amazing David Attenborough, so please ask your children what they found out about him!
Week beginning 20th of March 2017
Another fantastic week in year one. In Maths we have been continuing to work on arrays and lots of to help our multiplication. We have been studying rhyming language through the book "Oi Frog" and made up our own rhyming "silly" sentences. In topic we have learnt about what animals eat and the scientific names for that and in art we made our own pet fish. We also had a great day on Red Nose Day - thank you for your contributions and for dressing the children so beautifully in RED!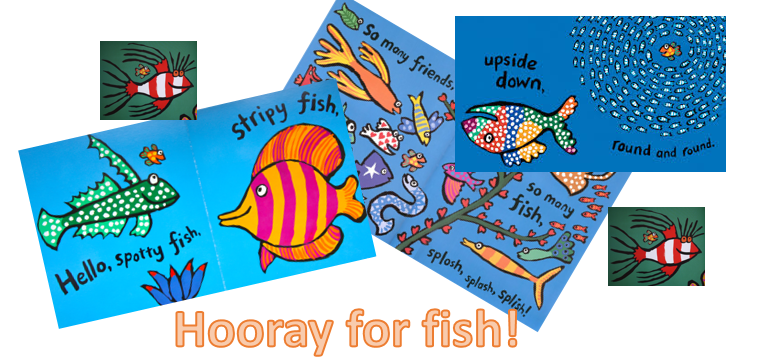 Week Beginning 13th March 2017
This week we have been learning about multiplication in maths; writing our own "Perfect Pets" stories in English and using watercolours in topic. We also learnt lots about the RSPCA, made our own posters and then had a visit from a special visitor! We asked questions and found out lots about what Liliana eats, where she sleeps and what she likes to play with. She was so soft and fluffy!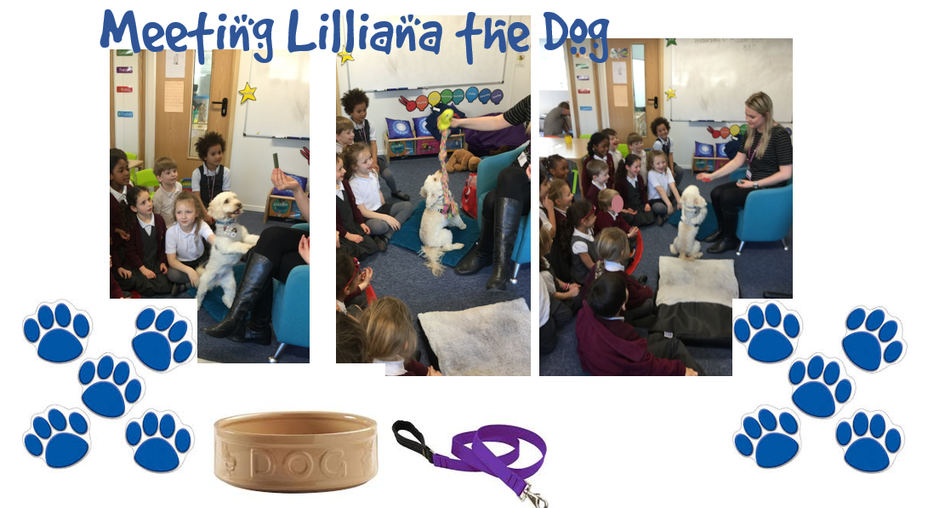 Here are some pictures of us using watercolours. We were illustrators for the afternoon.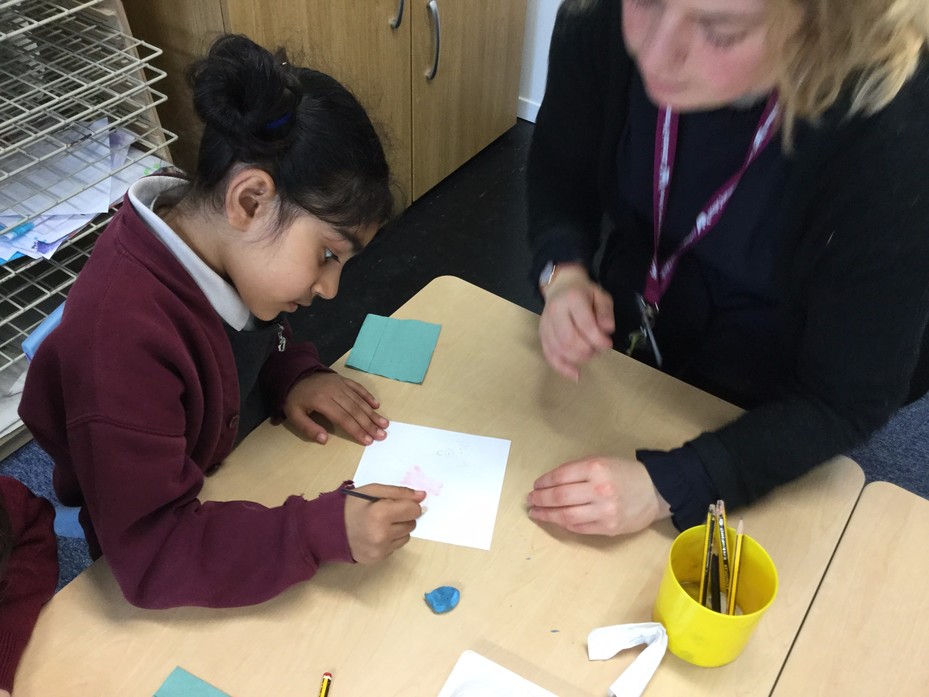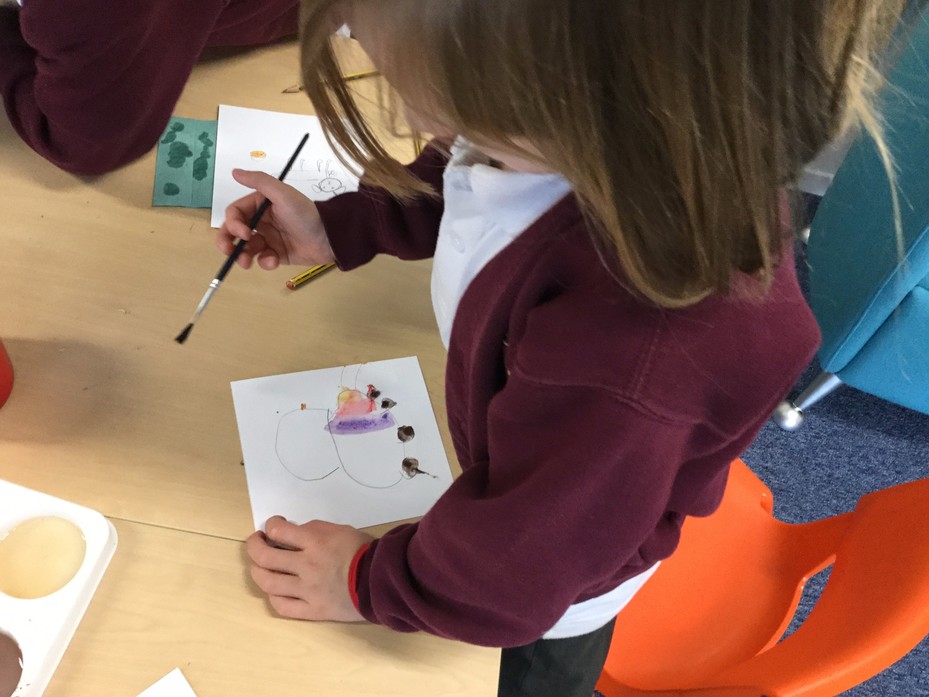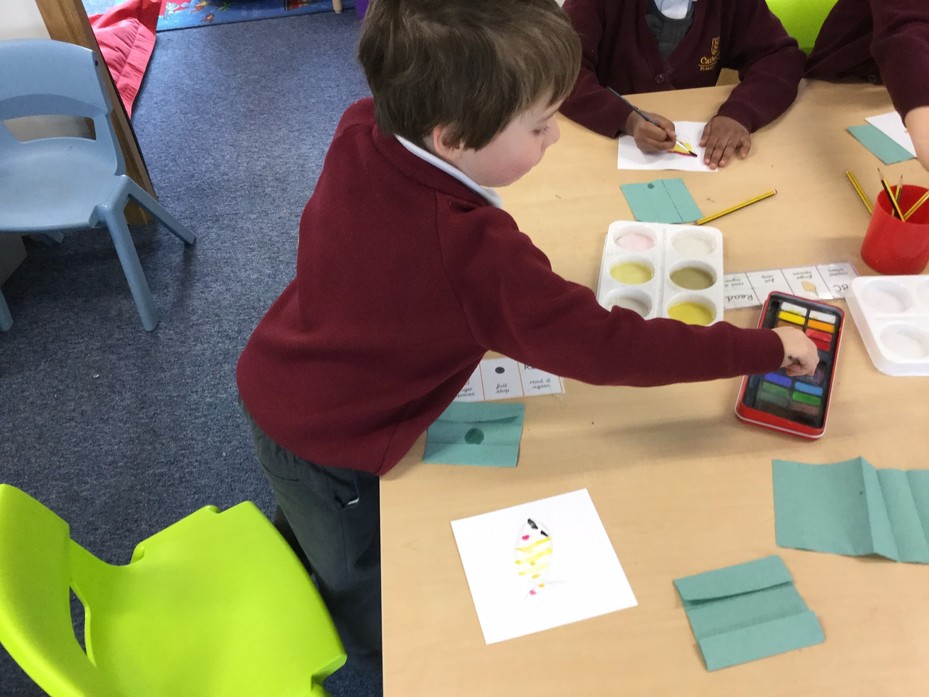 Week Beginning 6th March 2016
We have been scientists, puppeteers, story writers and brilliant halving mathematicians this week. The children really enjoyed making their rain meters with Miss Waters at the beginning of the week. They had to work hard to work out the scale on the side of the meter and to set them up carefully. They have been checking them daily. Luckily it poured with rain on Tuesday night, so they had plenty of rainwater to measure the next day!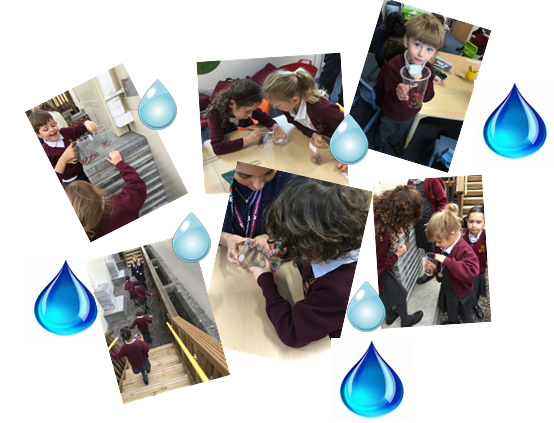 We have also had great fun making our perfect pet puppets and we can't wait to show you pictures of them on next week's update. In Maths we have been learning about doubles and halves so it would be great to practise them with your children at home. In English this week, we innovated the story of "Wanted the Perfect Pet" with our own ideas. There were some great first chapters!
Week beginning 27th February 2017

Another busy week in Year 1! We have been continuing with out book study of "Wanted the Perfect Pet". This week we studied the advert for the dog within the book and then the children wrote adverts for their perfect pets. Have a look at some examples below.
We also had a fantastic day celebrating world book day. Thank you to all of you who dressed up, created shelfies, book reviews and brought in book swaps. The children had a lovely time discussing their outfits, playing guess who circle games, studying the books Beegu & Orion and the Dark. We also really enjoying choosing a book to listen to and hearing different teachers read to us after lunch. Finally having bedtime stories in the Nest was a real treat!
Term 4
A new start in the PortaKabins! We have moved successfully and will be ready to welcome the children into their new classrooms on Monday.
It was lovely to welcome the children back to the new term this week. Please note two changes in timings for this term - Spelling check will now be on a Tuesday and PE will be on Thursdays this term.
We have enjoyed starting our new topic of "Wanted the Perfect Pet", by having discussions about why we have pets and what makes a good one. We have also introduced our Book Study book for the term.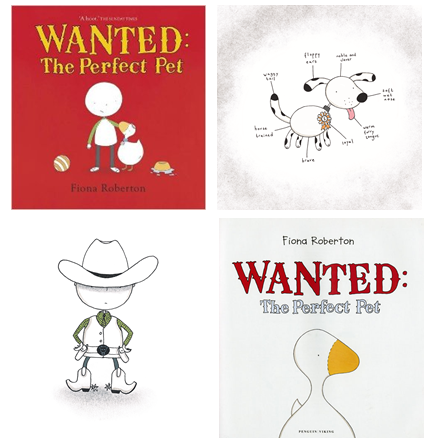 Like the topic, it's called "Wanted the Perfect Pet" by Fiona Roberton. First, the children were given some clues and had to predict what the story might be. Then, they had to draw and label what their perfect pet would be. Finally this week, we read the whole story and then used a Story Mountain to map it all out. The children remembered lots of the small details of the story - they were amazing!
In maths this week, we have been learning about measure. We used cubes to measure different items in our classroom and then moved on to measuring in cm's by then end of the week.
Term 3 - 6th February 2017
Wow - what a fantastic week we have had. Our boat trip on Tuesday was lovely (only a little bit of rain!). The children had the opportunity to see buildings from a different perspective; we also saw the lock at Cumberland Basin; lots of different wildlife and saw the building work at the new "wiggly bridge". The weather just about held out for us too!
Internet Safety Day - it was international internet safety day this week - for further information on how to keep your children safe online please click here for the childnet site.
Diversity Week
This week we have been learning about Diversity through a series of assemblies, whole school workshops and in-class activities. In Year 1 we have been learning about: the Haka, Rangoli Patterns, the tastes of different foods from around the world, cultural objects and a traditional West African tale (No Dinner). We also had a mixed up faces lesson which was a lot of fun!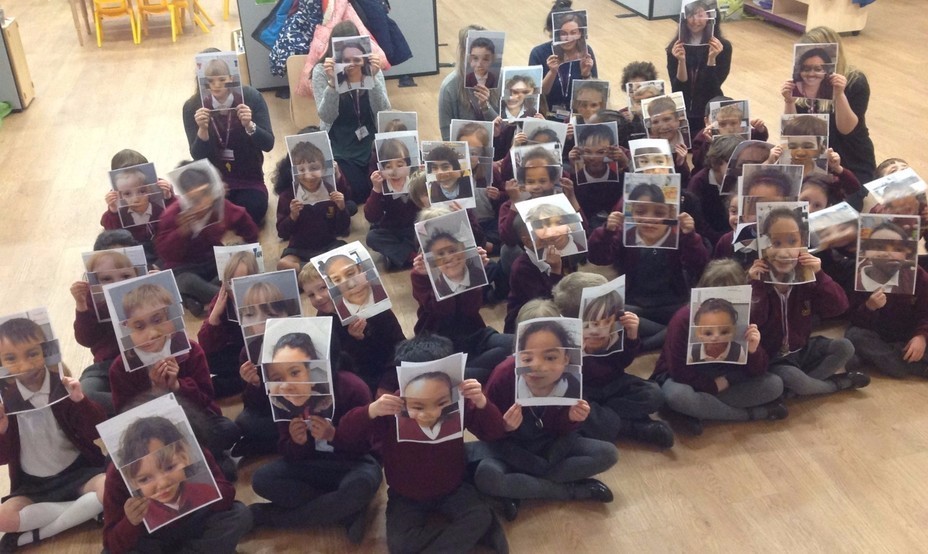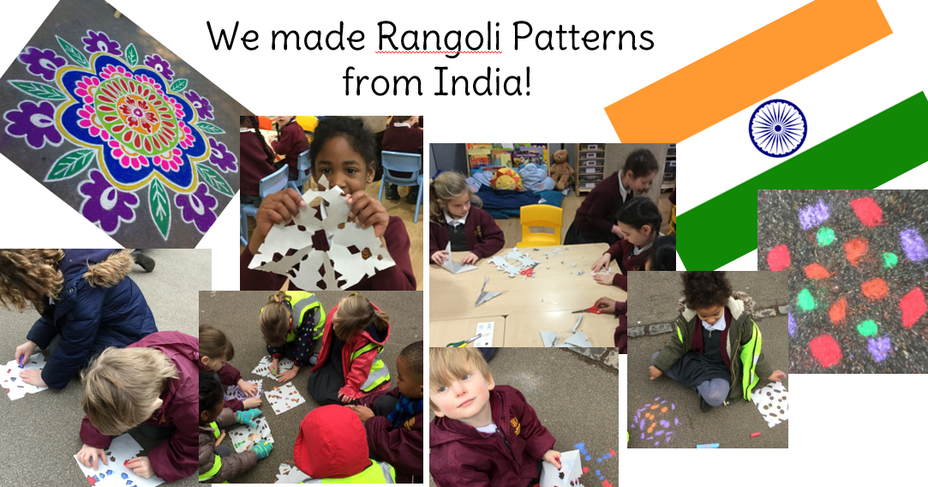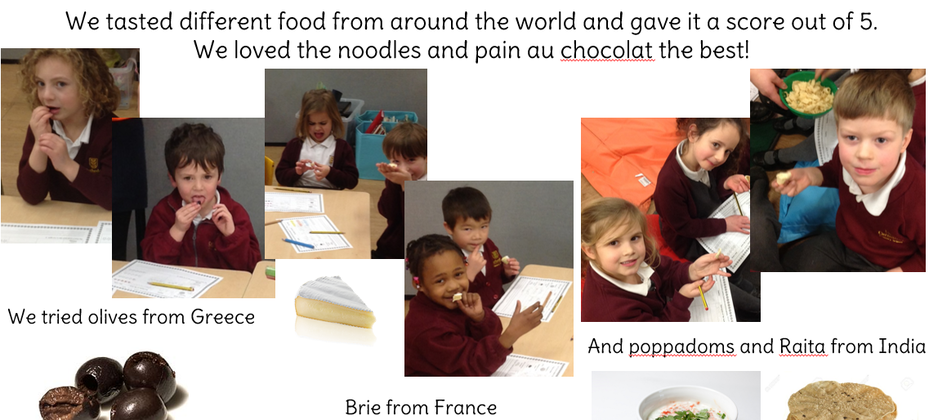 Term 3 - 30th January - 3rd February 2017

We learnt about Brunel's life and then focused in on his amazing bridge at Clifton. This led us to look at the structure of bridges in more detail. In Design Technology we designed our own bridge on paper and then had a go at making the bridges from junk materials. We had to work together, helping each other to cut, hold and stick to create the structures. Have a look at the pictures below!
Term 3
23rd to the 29th January
We've had another busy week studying Banksy; Learning about Friendship and how to make each other happy; Working on our Book Study of Goram and Ghyston - learning about verbs and "ing" endings; learning to add by counting on and learning a song about Brunel!
Have a look at some of the Banksy pictures we finished this week! We used mixed media of photographs and pastel to create our pictures in the style of Banksy.
We have also enjoyed having Miss Waters working teaching with us this week. Please note that you should have received a trip letter on Friday about our forthcoming boat trip. Please ask if you did not receive one.
Welcome to Term 3 and happy new year!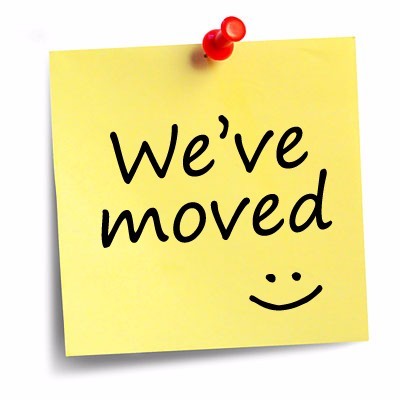 Thank you to all of your for being so patient whilst we prepared our new Year 1 classrooms. Thank you also for all of the positive messages we have received regarding the new environment. It was hard work, but worth it. The children have really seemed enjoy the new space and have settled in very quickly. It's been very nice sharing the space with Miss Cummins class.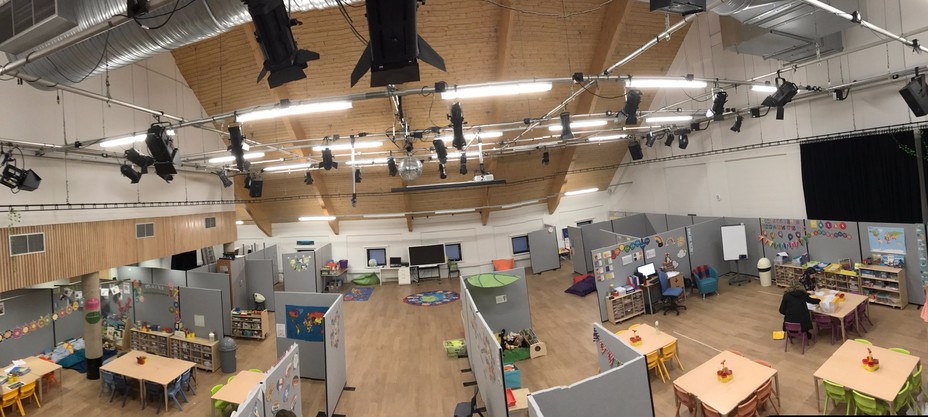 We have had a great time starting our new topic of Brilliant, Buzzling Bristol. We thought about all the things that Bristol is famous for and the places we have visited. We have been exploring maps, map symbols and plans and we even had a go at drawing an aerial map of our classroom. In art, we looked at different paintings of our city and researched images on the ipads. We created our own drawings of Bristol.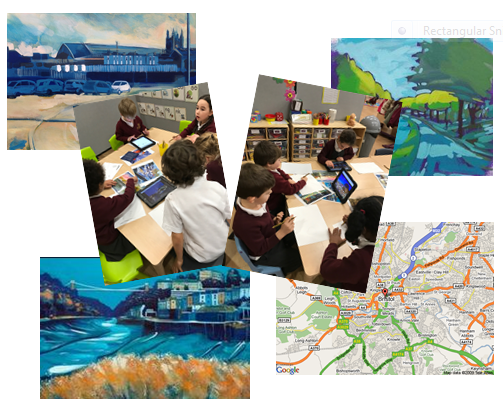 Welcome to Term 2
Have a look at our curriculum map to see what we are doing this term. Please remember that we now have PE on Thursday and that our weekly spelling check is on Wednesday each week. We would also be grateful if you could write in your child's reading record book each time you hear them read.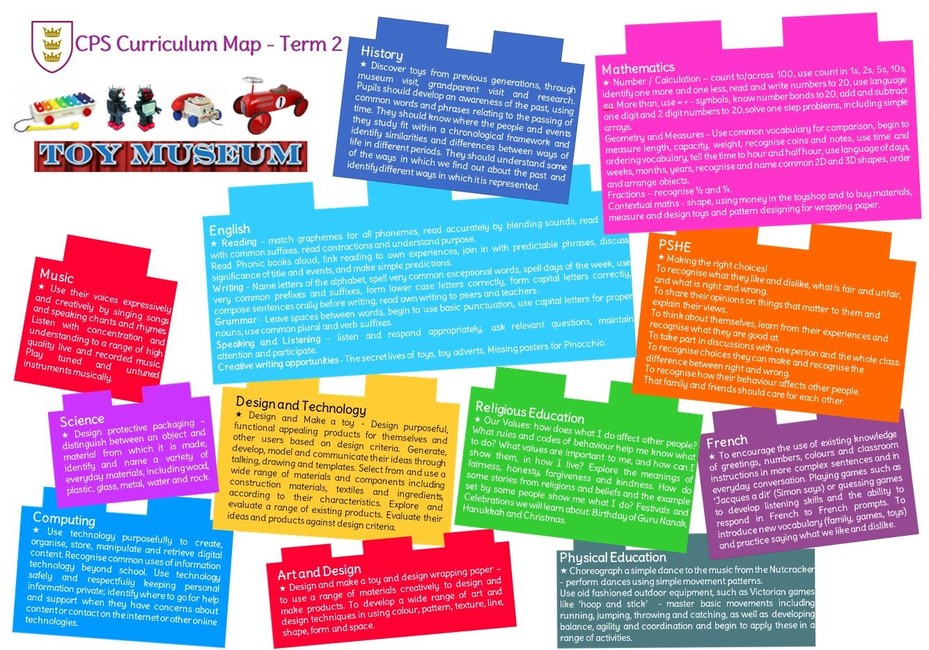 Week of the 5th of December 2016

We have had a fantastic week this week, and it really is beginning to feel like Christmas. We started our week with Forest School, then on Wednesday we had a really lovely time at the Cathedral, learning even more about the Nativity Story. The volunteers really brought it to life and the children we so engaged listening and watching the story. In RE Miss Cameron made Christingles with the Children too.In maths we have been learning all about positional language, clockwise and anticlockwise, left and right. In English, we have been learning about question words and answering questions using proper sentences. We have of course also been practising for our play and had our first practice in the Cresswell. We are looking forward to Tuesday!
Week of the 28th November 2016
It's been another very busy week on the run up to Christmas. We had a lovely sunny day for our Forest School trip to start the week. We have been practicing very hard for our nativity play. In English we worked on the book "Peace at Last". We had to sequence the story and by the end of the week we were able to retell lots of the story in our own words. There was some fantastic writing - well done!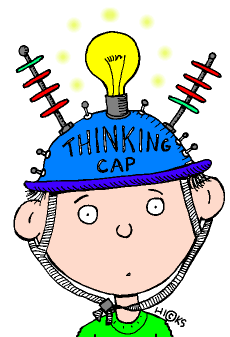 We have been problem solving!
In maths, we have had to use our thinking caps this week as we have been working on worded problems for the first time. When reading the word problem we had to pick out the useful information and then decide whether the language used was asking us to add or to subtract. We then had to work out the answers.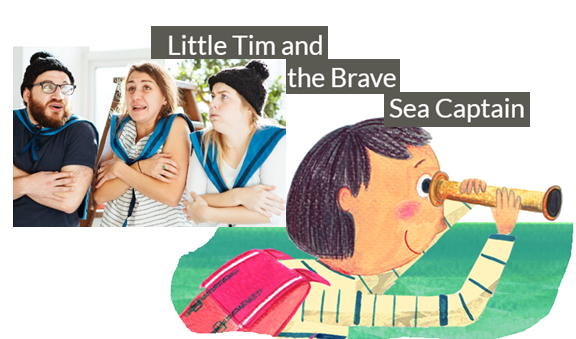 Finally, the highlight of the week was going to The Colston Hall, to see a production. It was lots of fun. We sang the songs all the way home and all agreed that it had been a fantastic afternoon. Many thanks to our helpers and to our children for being such excellent ambassadors for our school.
Week of the 21st of November to 25th November
This week we have found out where different toys come from and what children play with in other countries. First we looked at different toys from the around the world that we have in this country, we were surprised to find out that Hello Kitty was invented in Japan. We looked closely at four different toys and chose which toys we would like to have a go at making. Some were toys that we knew well and some were toys that we hadn't played with.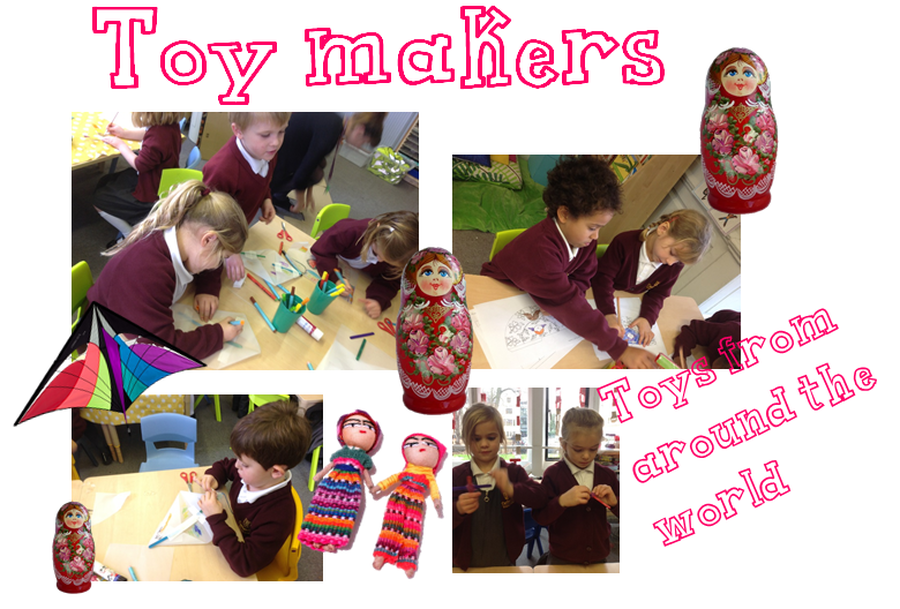 We also borrowed Mrs Yarnold's Russian dolls, we were surprised at how many dolls could fit inside each other and how they got smaller and smaller. We carefully coloured in the traditional designs on our own paper Russian dolls and stacked them up in the right size order. Finally, we used a template to cut out our own boomerangs and used the end of a paintbrush to create aboriginal designs on them.
Week 3
This week we have been scientists, learning about different materials. One of our children even knew the word Kevlar, so we researched that!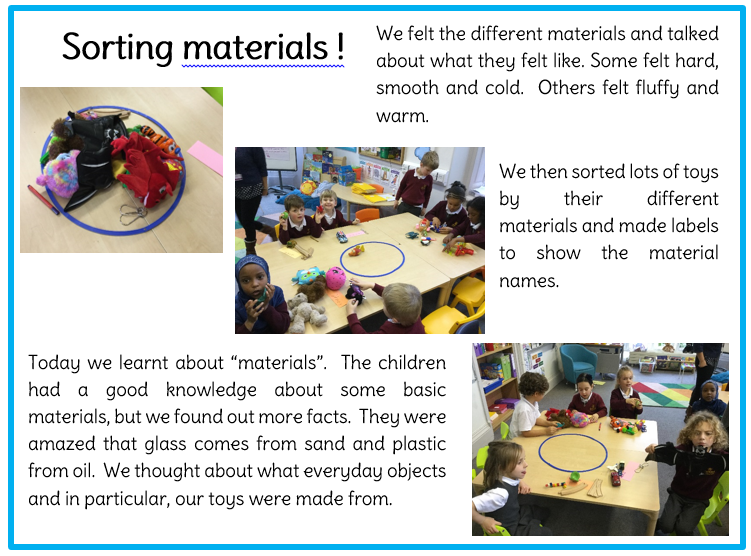 Week 2
This week we have become toy makers! First we created balloon/juggling balls. We watched a video that showed the steps to make our balloon balls. First we had to put sand and rice into a small sandwich bag. We had to be careful not to put too much in or our bags would break! Next we had to tie up our bags and choose 2 different coloured balloons. We cut the end off of the balloons and then we worked with our partner to help us stretch the balloon over our bag of rice and sand. Finally we had fun playing with our balloon balls with our friends!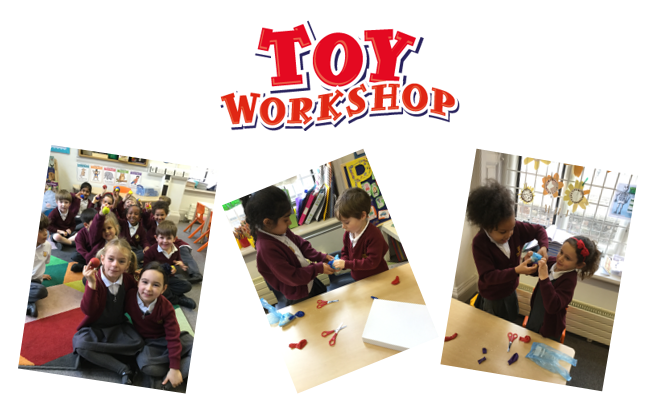 We wanted to know about toys from around the world. We found out that some children cannot afford to buy toys so they recycle different objects and make their own! We looked at pictures of different toys children have made from rubbish such as footballs, skipping ropes and even a toy helicopter made from sticks. We had collected lots of plastic bottles and bottle lids so that we could make our own plastic bottle cars. We watched a video of a boy in Uganda who showed us how to make the cars. The adults helped us make holes in the bottles and then we had to work together to attach our wheels to our cars using masking tape. We attached string to the front of our cars so that we could drive them around. We put coloured tissue paper and sequins inside our cars to make them fun and colourful. We had lots of fun creating our own toys this week!
Week 1
Wow, we've done so much in our first week back after the holiday. We have started on our new Topic "Toy Museum", which has been great fun. We created our very own toy museum in school by labeling our toys and then looking around the museum. We also thought about all the things we would like to find out about toys this term using question words. We have sketched our toys using proper sketching techniques. In English we have been studying a book called "Lost at the toy museum" by David Lucas. We've looked at the structure of the story and at the characters. Well done for a super start to the term.