Please bring in your Homework Book every Tuesday!
Year 2 - Miss Lloyd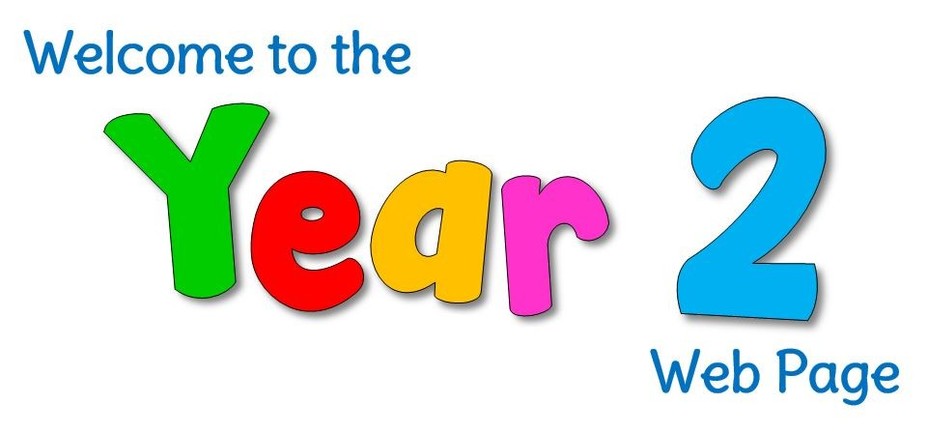 Welcome to the Year 2 page! Keep up to date with the learning that happens in class and useful links at the bottom of the page. Thanks for your support,
The Year 2 team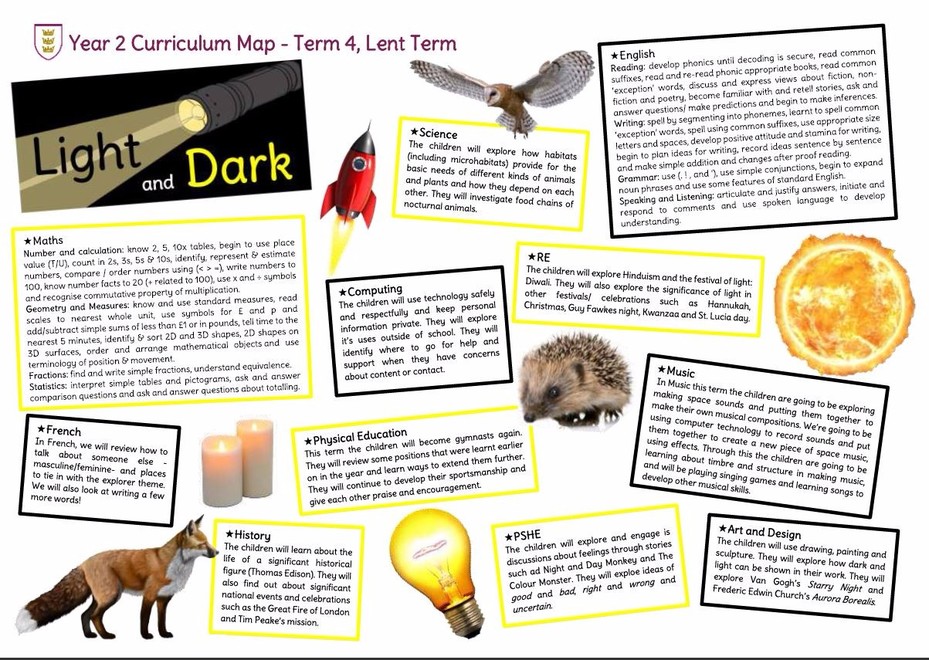 Term 4
Monday 20th March - Friday 24th March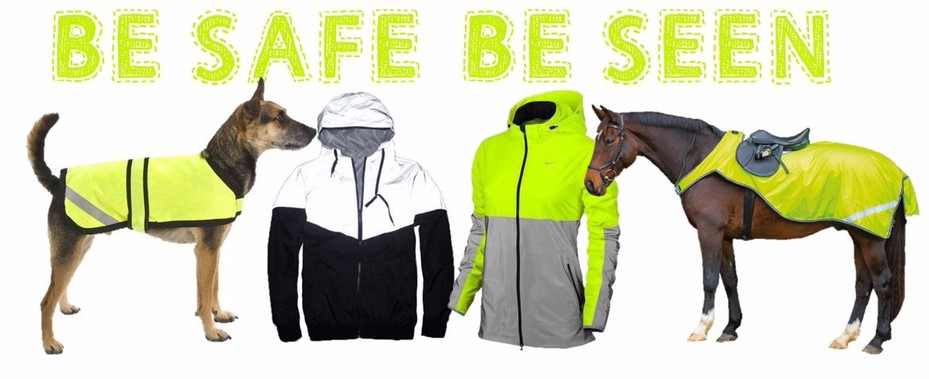 This week we've made our very own reflective jackets. We used bin bags and added materials that would reflect light. We followed our designs and tried to make them come to life. It was important that they were effective and actually reflected light. You can see them in action on Wednesday at our class assembly.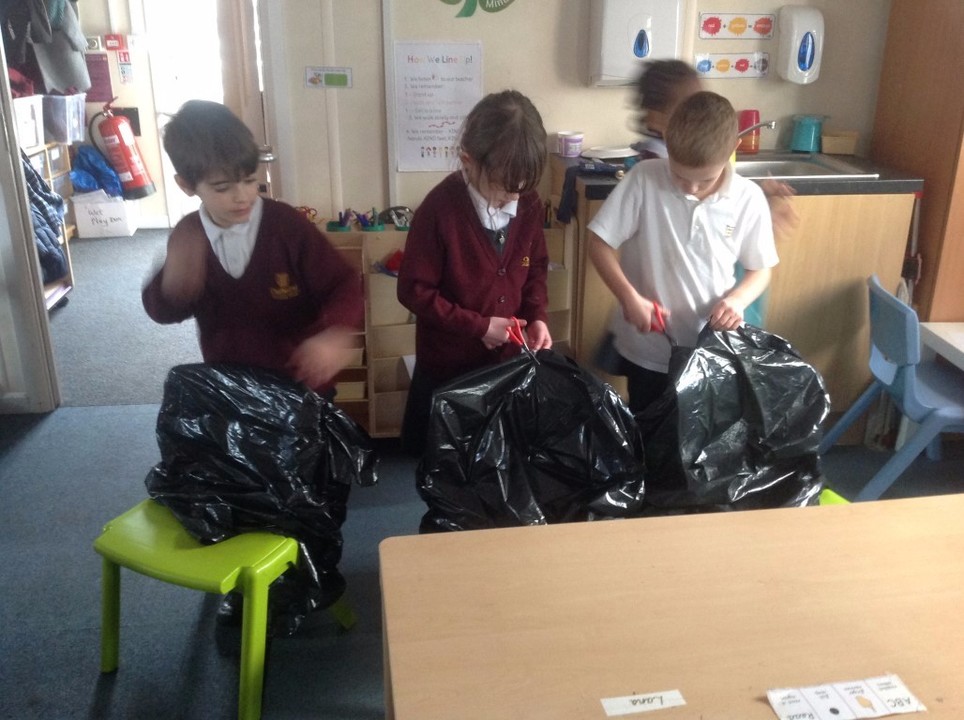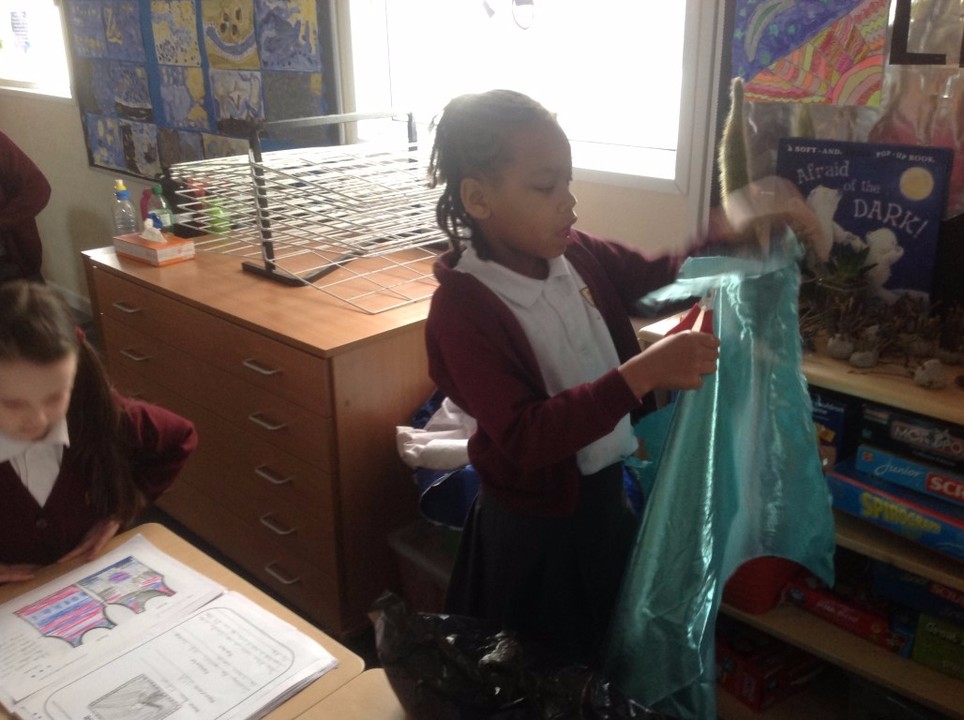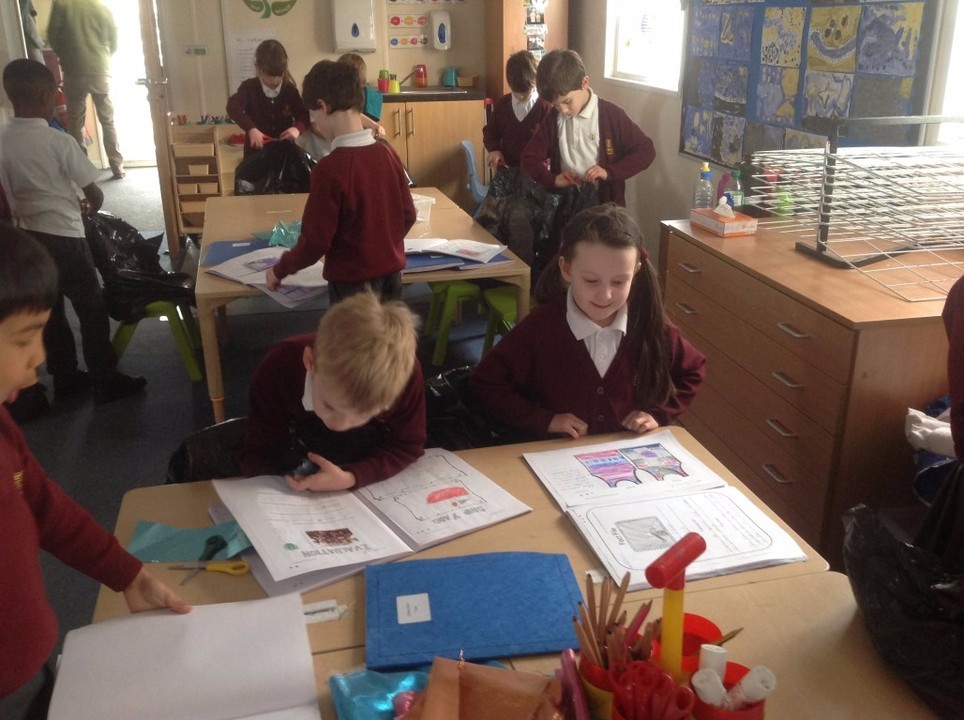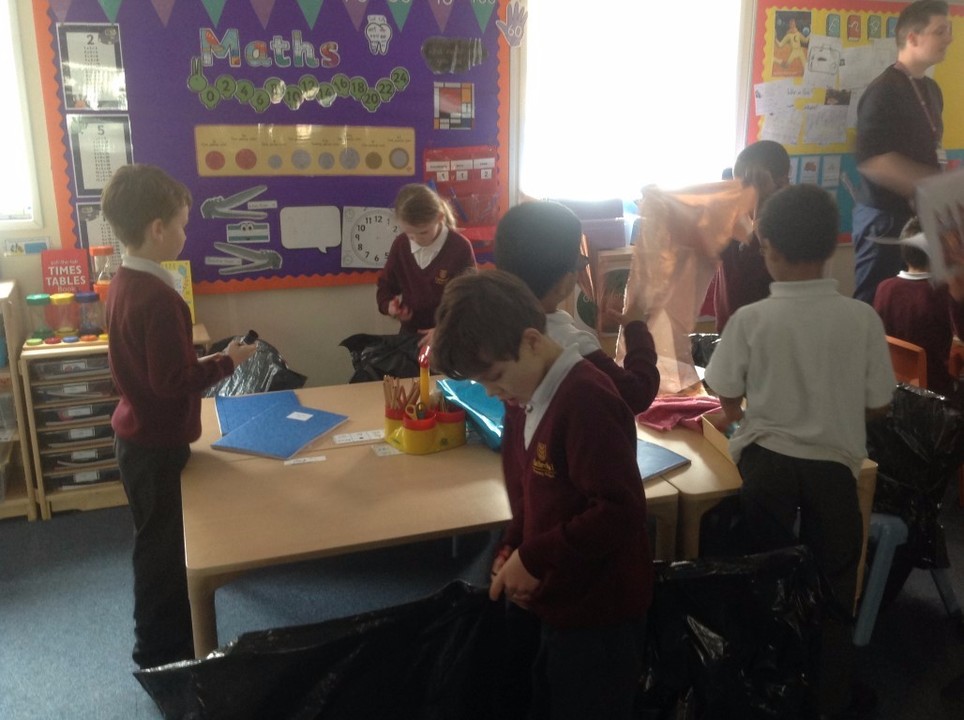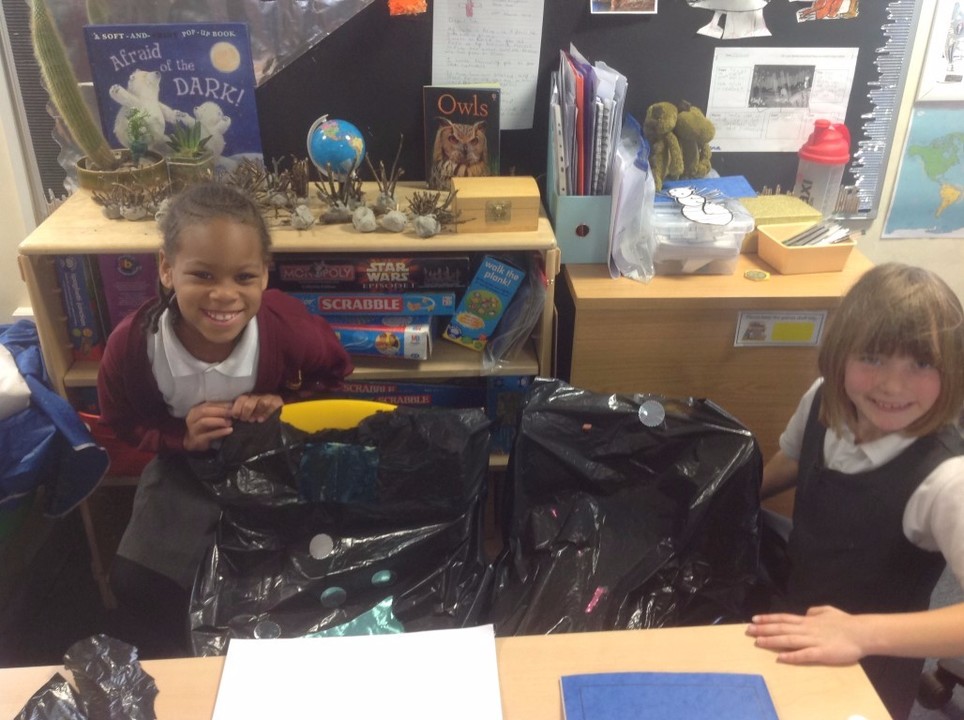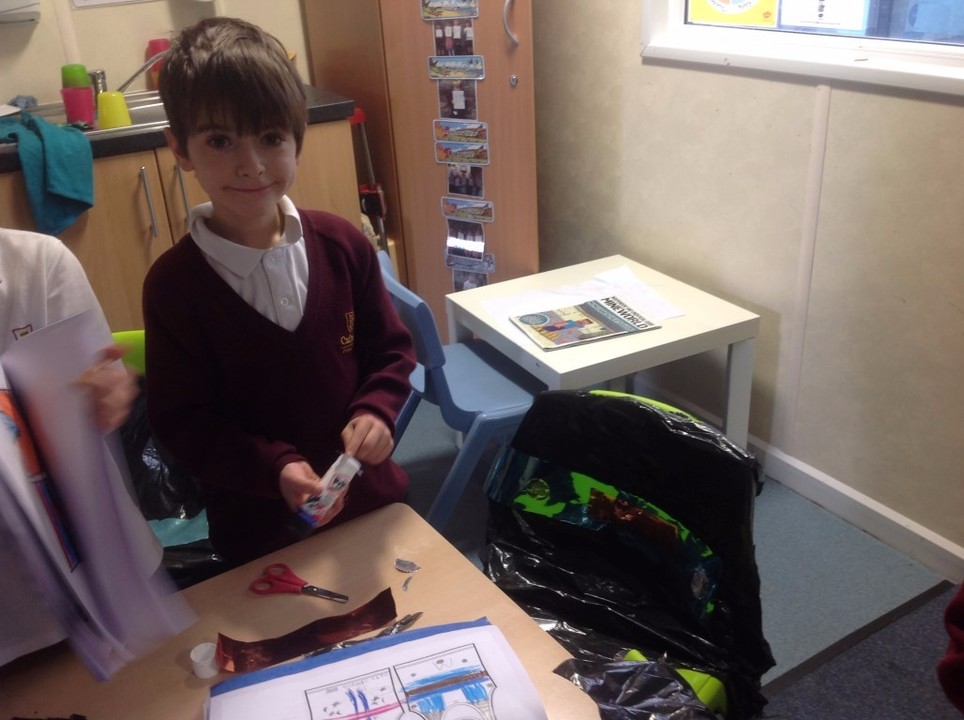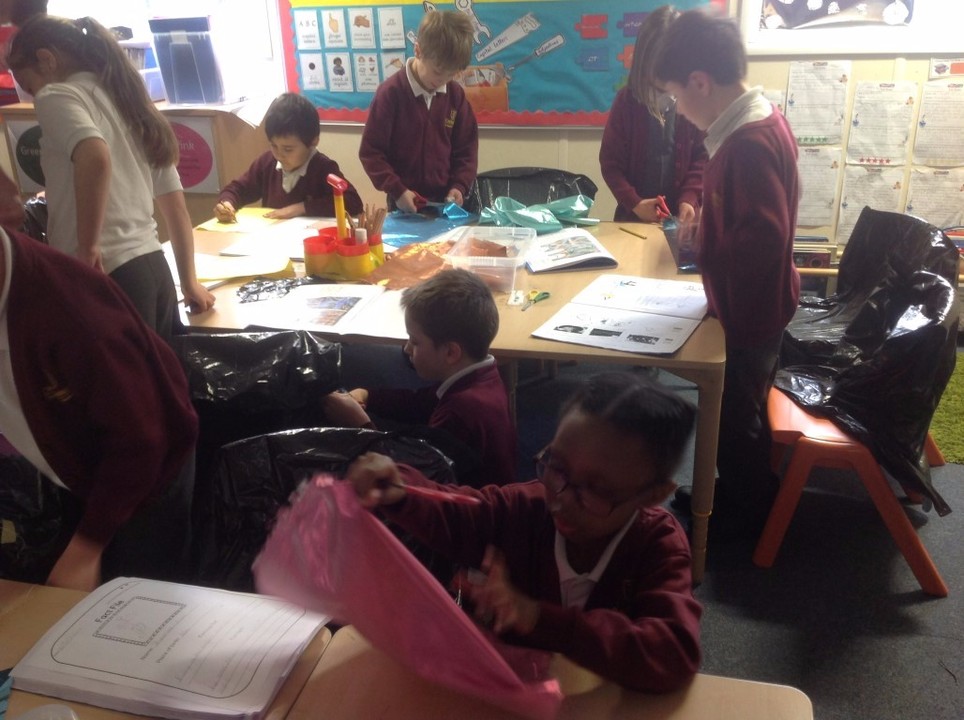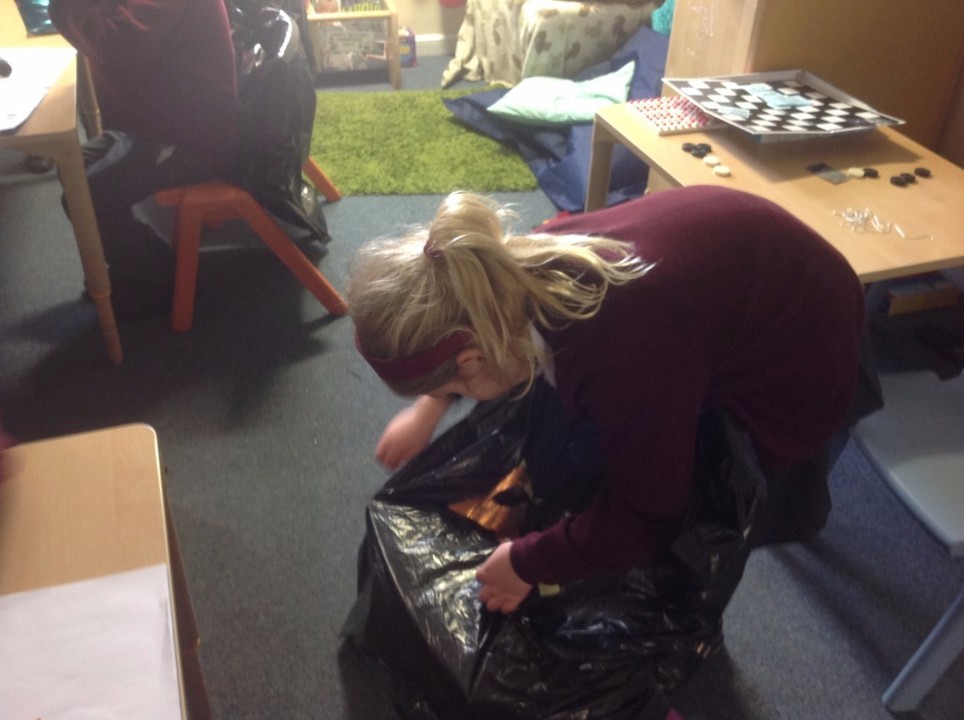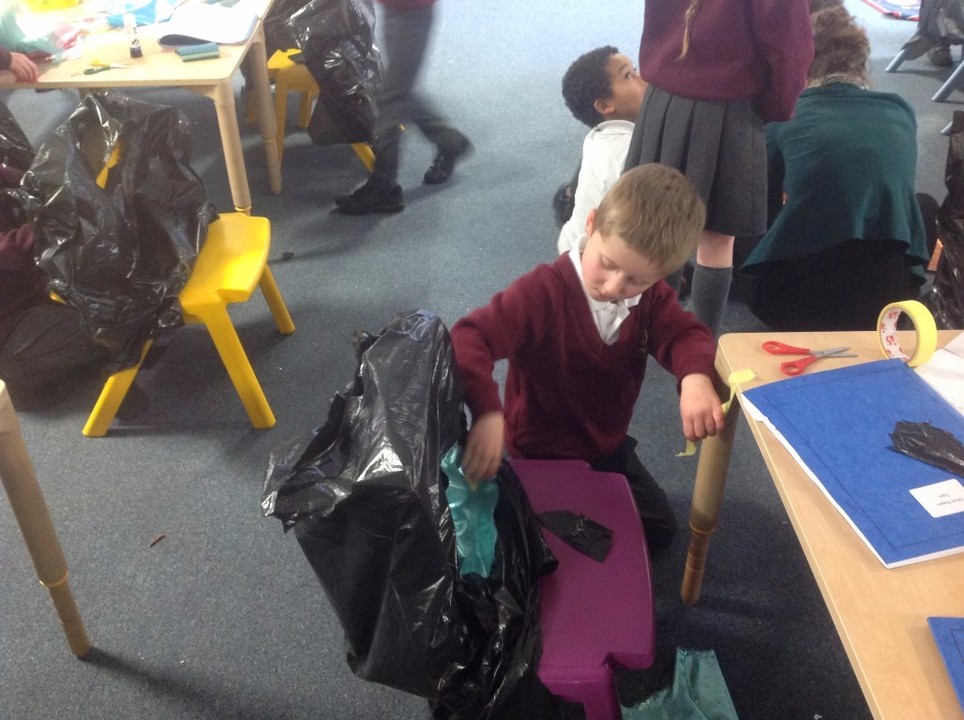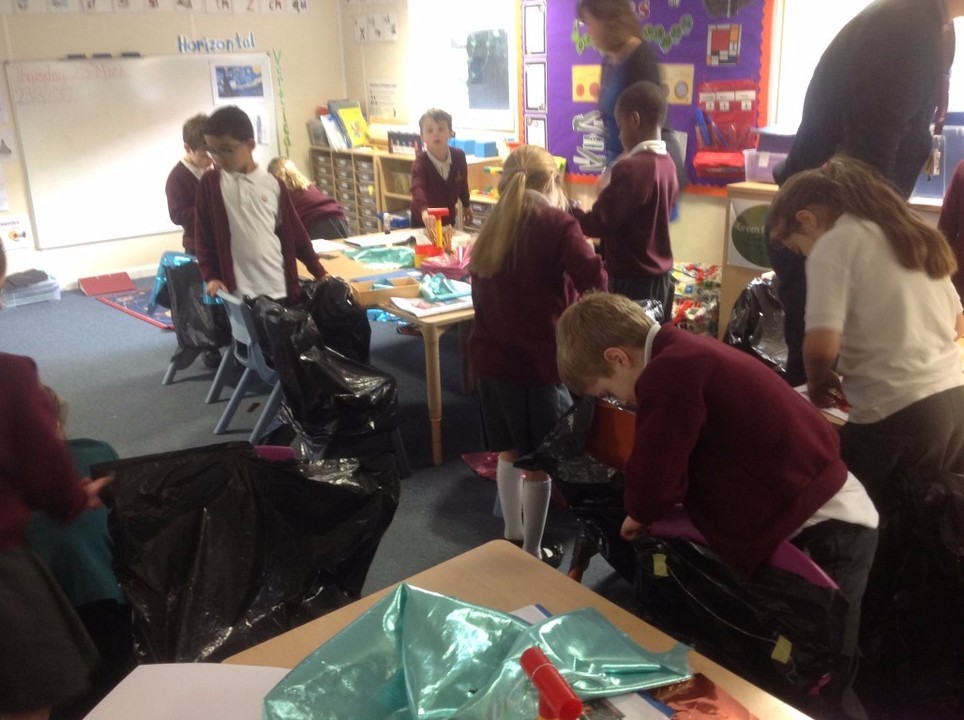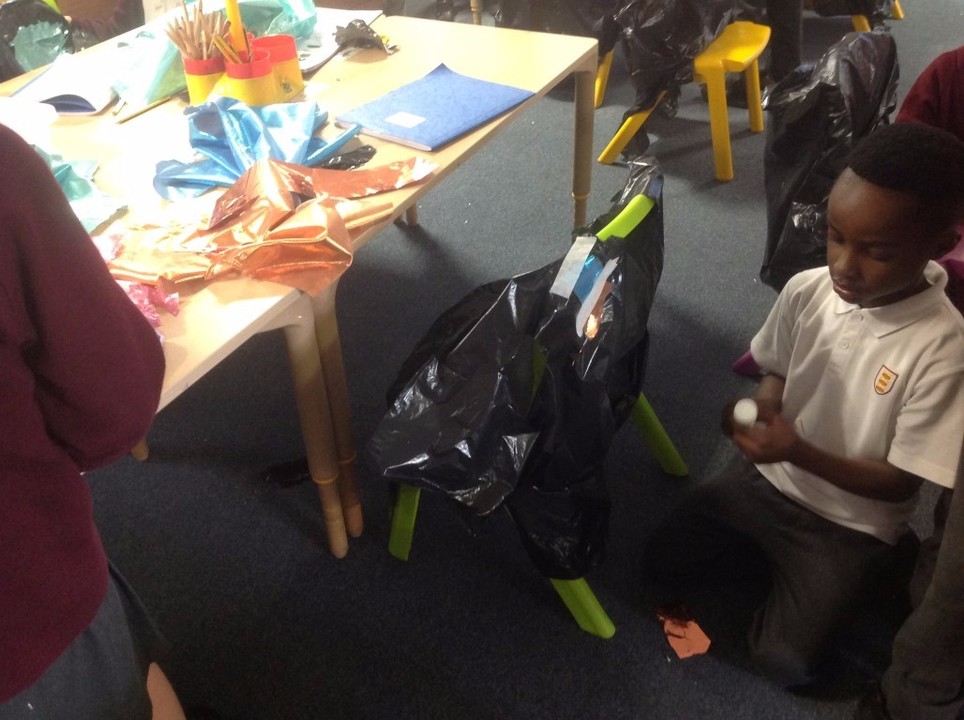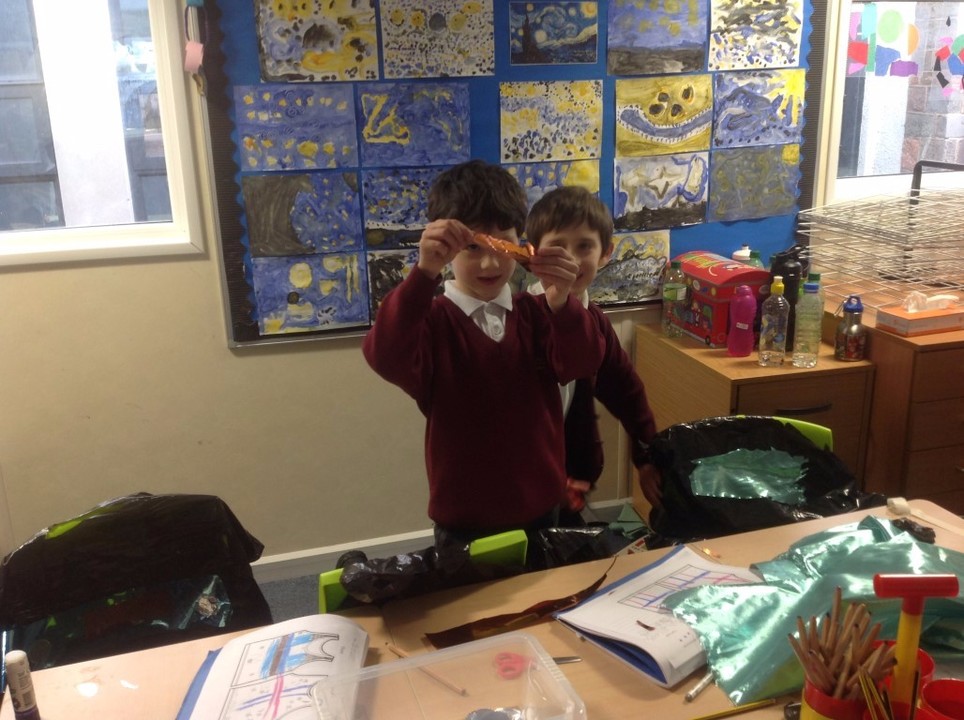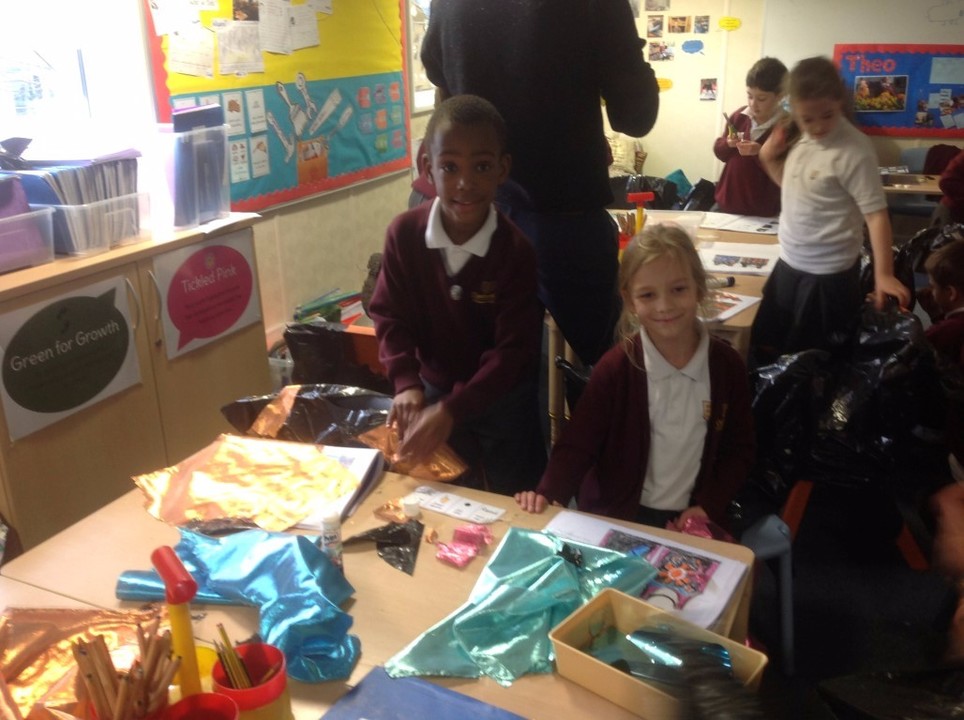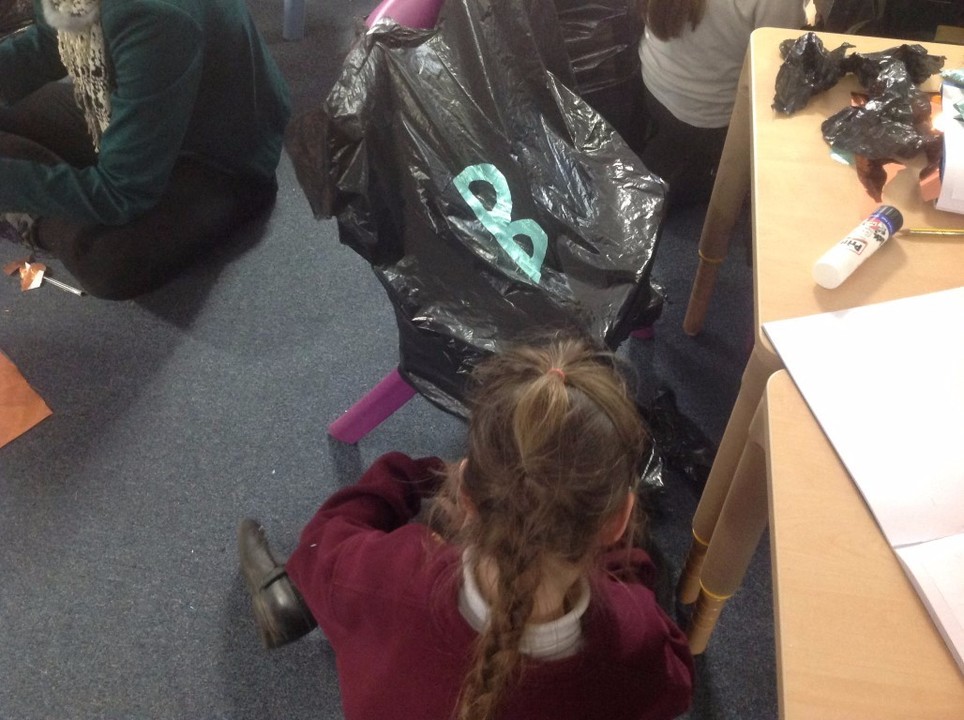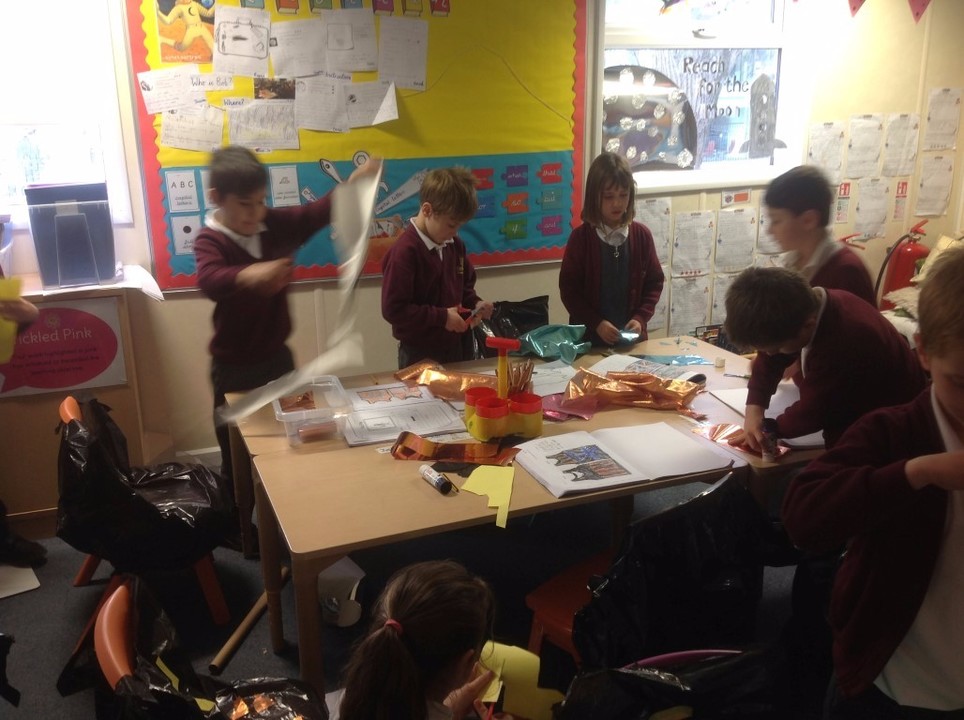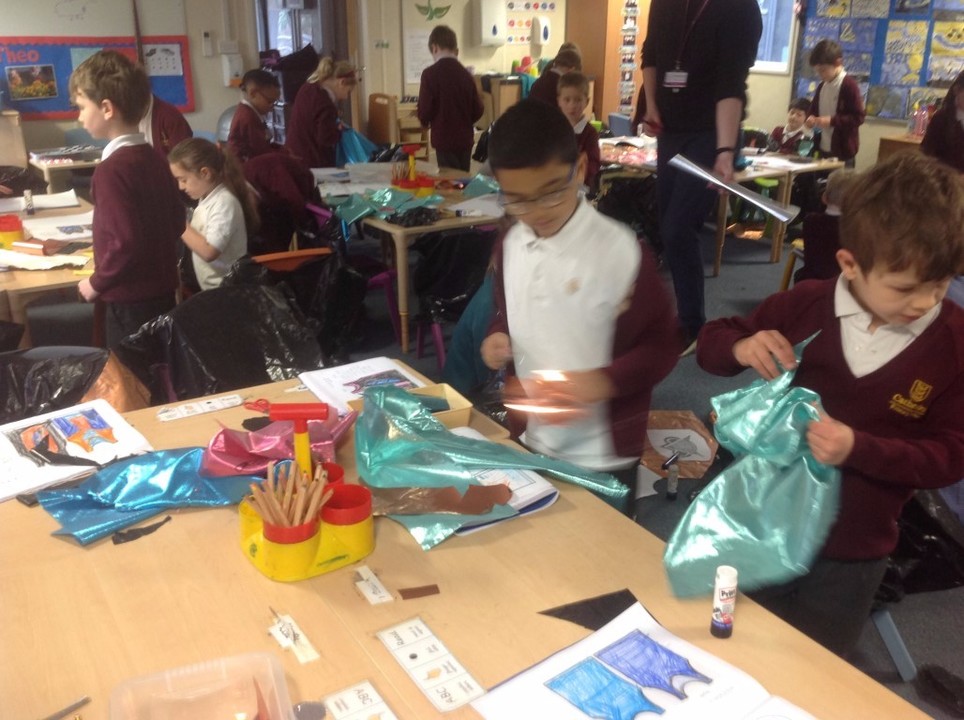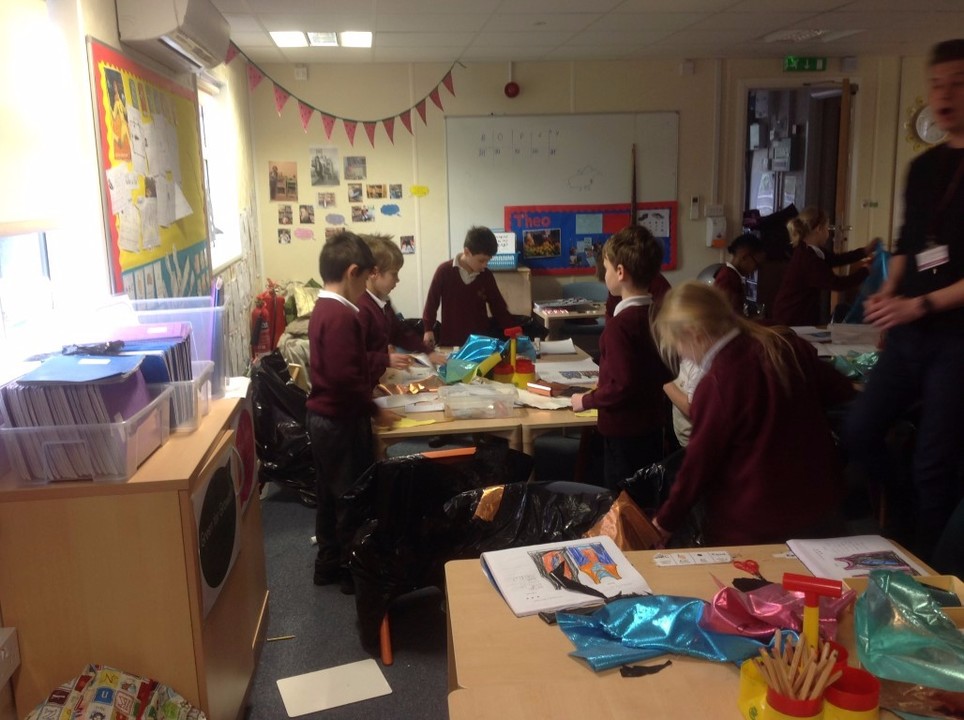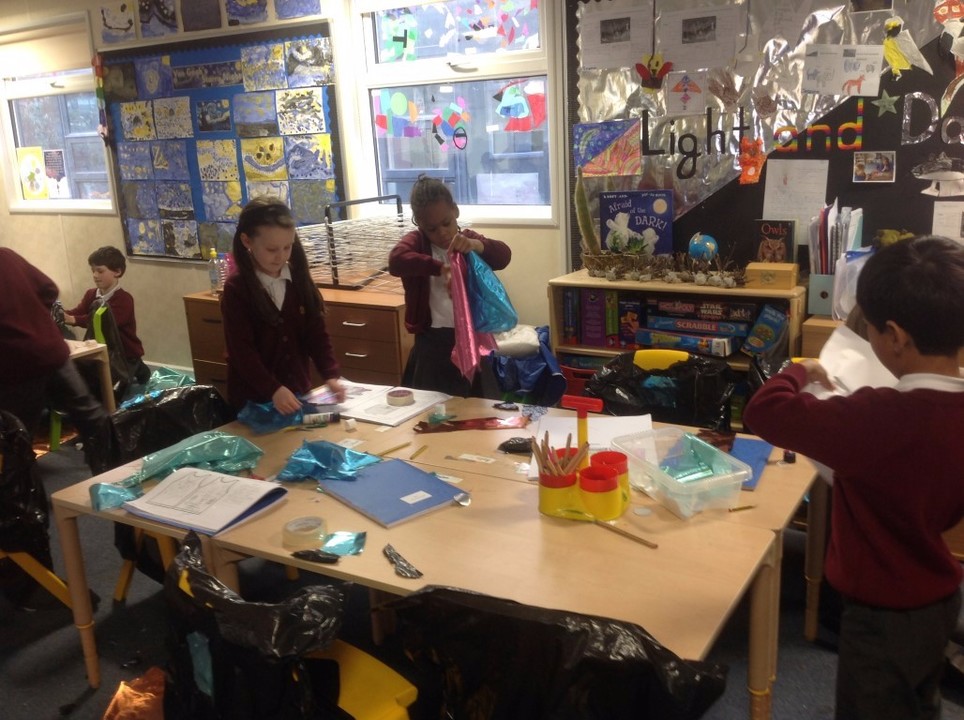 Term 4
Monday 13th March - Friday 17th March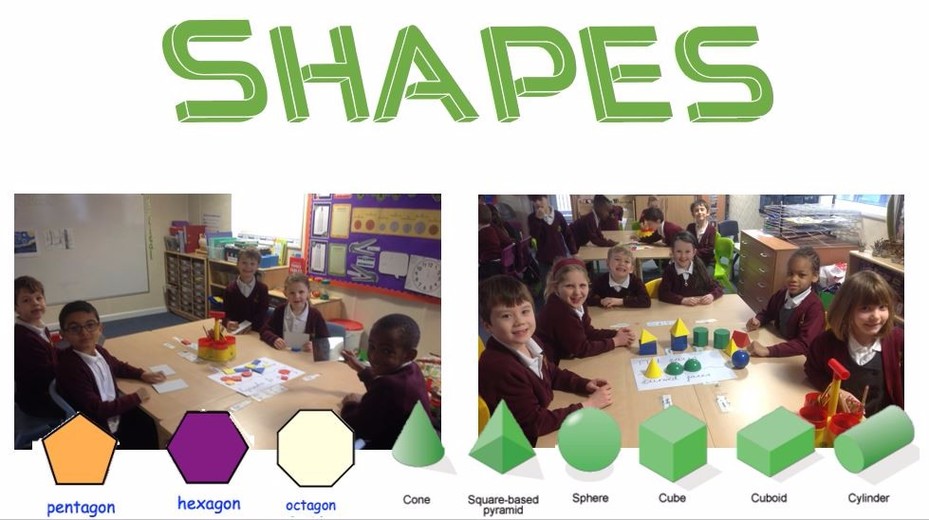 During STEM week we have been mathematicians and explored 2D and 3D shapes. We learnt new words to describe the properties of them. For 2D shapes we used the words: sides, vertices (corners) and lines of symmetry. For 3D shapes we used the words: faces, edges and vertices. On Thursday we sorted different shapes and had to talk like mathematicians to explain our reasoning. Here are some of the discussions that I heard...
"The cone has to be in the middle because it has flat and curved faces"
"I think that the square should be on the even number of sides pile because it has 4 sides"
"The circle should be with the shapes that have more than one line of symmetry because it's got an infinite amount"
Term 4
Monday 6th March - Friday 10th March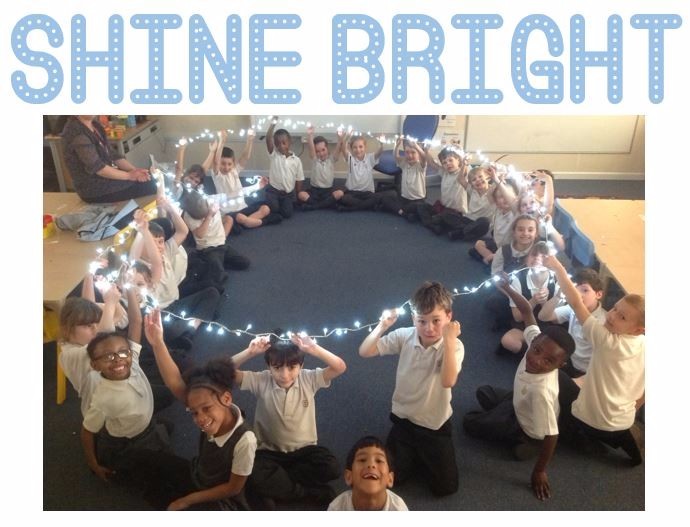 This week we have looked at light sources and decided whether different objects were reflectors of light or light sources. We were pretty good at working them out and got each one right in a quiz we took! It's been a good week to observe light as the weather has been so changeable. Some days we've had to use man-made light sources to light up the classroom and other days we've had to close the blinds because the natural light source has been too bright!
In our art lesson we looked at stain glass windows and talked about how they can be simple or striking. Have a look at our own creations. We used tissue paper and laminating sheets - they cast wonderful patterns in the Tree House.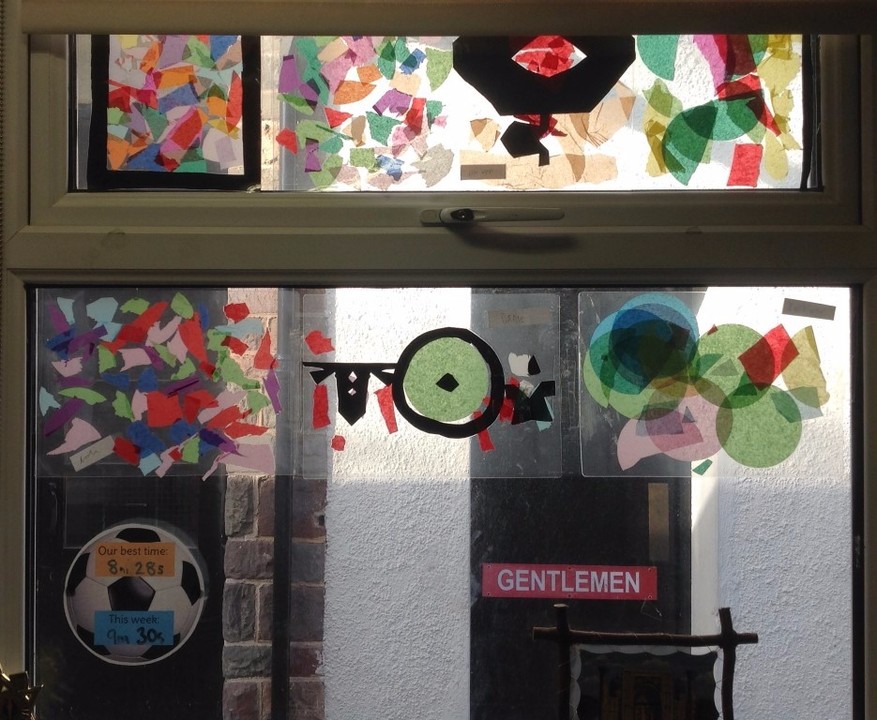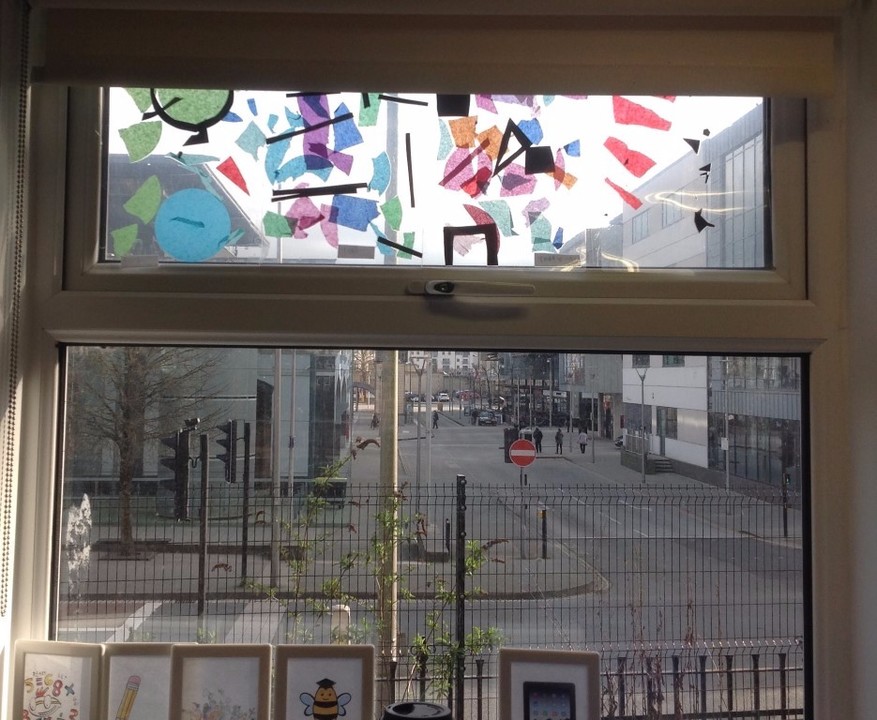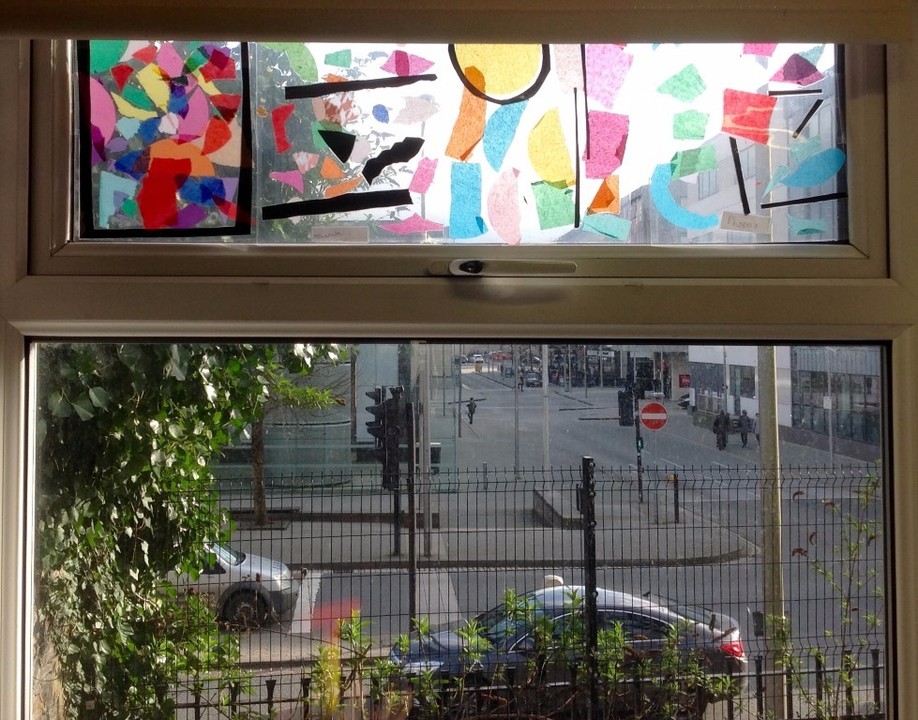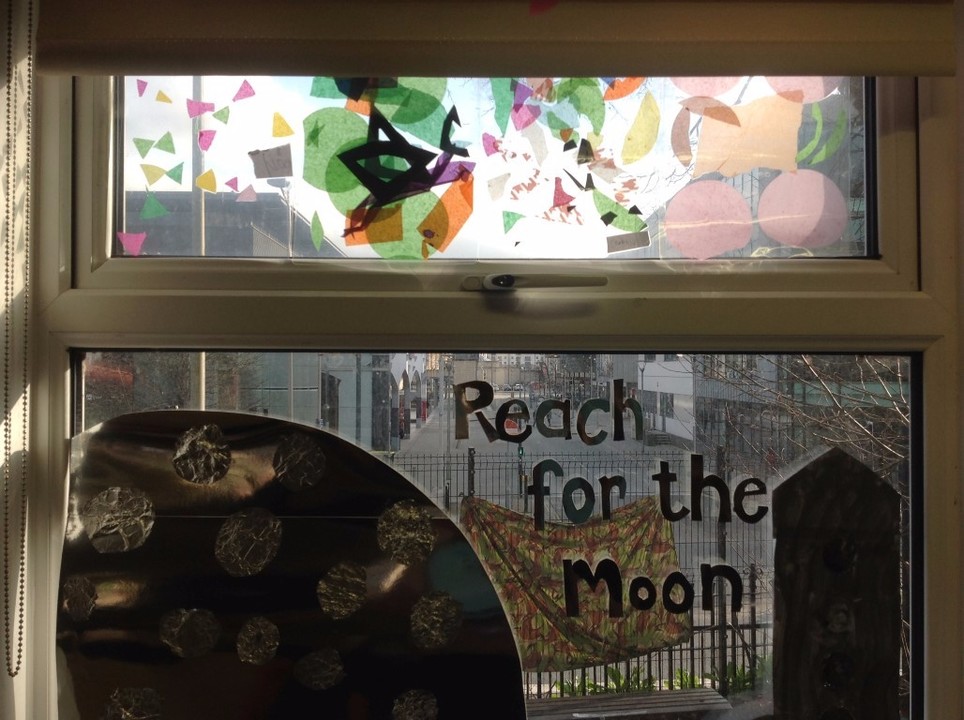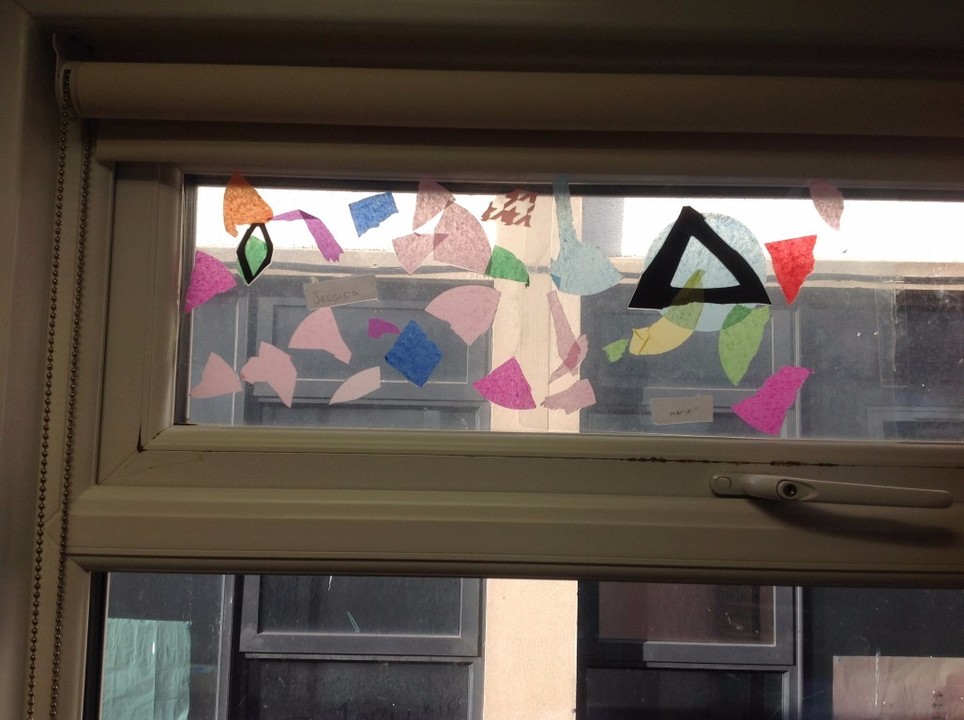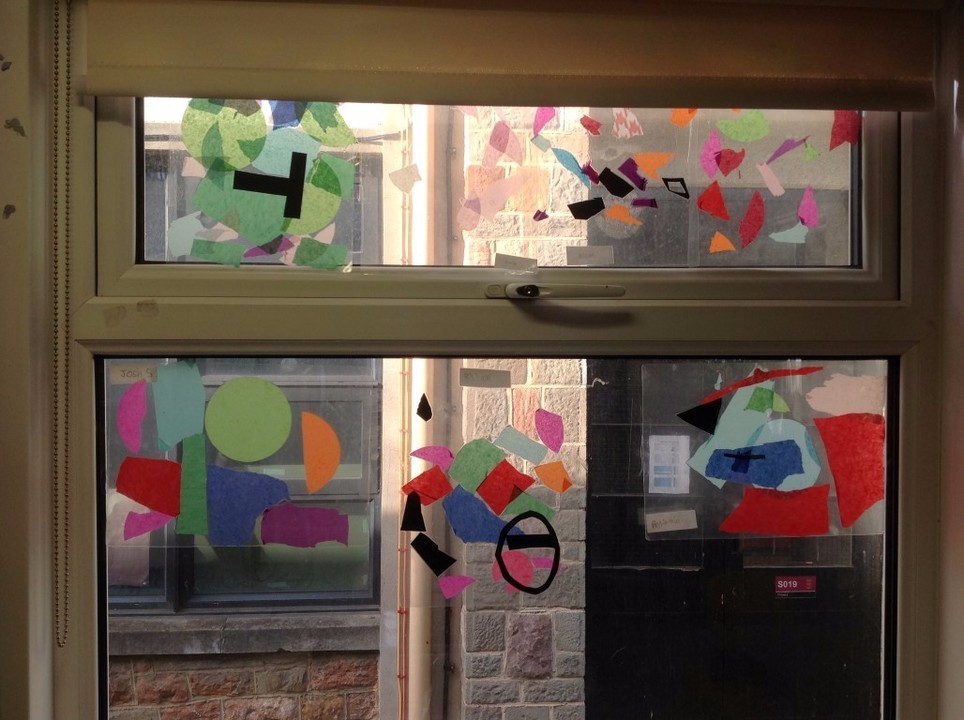 Term 4
Monday 27th February - Friday 3rd March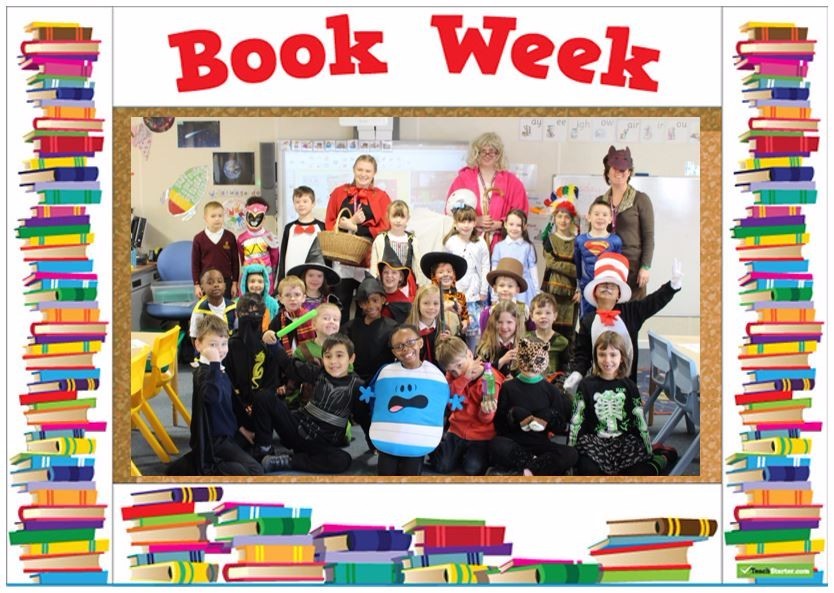 What a good week in Year 2! We had a class full of colourful characters on Thursday for World Book Day. The children's costumes were amazing - thank you for all of your efforts! We have had a week of 'doing something bookie' as we've made our own books and comics, started reading Fantastic Mr Fox as a class and continued to help Bob the astronaut in English. In maths we've continued to look at fractions and the Year 2 team have been wowed by the confidence and knowledge shown during our lessons. Keep it up Year 2!
Term 4
Monday 20th February - Friday 24th February

Welcome back! We've had a lot of fun this week learning about our new topic. We have looked at nocturnal and diurnal animals and even made our own using clay, fake fur and twigs. At the end of last term we filled our jar of marbles by making amazing choices and trying hard with our learning. So on Thursday we celebrated with an Art Party! We used lots of materials from the art trolley, took inspiration from Holi and used powder paints outside and made lots of crafty creations.

Term 3
Monday 6th February - Friday 10th February

This week we have had lots to celebrate. Not only is it the end of another brilliant term but we celebrated our community. On Wednesday we had an assembly with Year 3 and we talked about how special it is that we're all individual. We also mixed with children from each year and took part in small workshops from African artwork, maypole dancing, Welsh cake making to henna designs. It was nice working with children and teachers from different classes in our school. In the afternoon we explored the Island of Jamaica. We played traditional games, learnt a dance and listened to reggae. Jamaican artwork is very colourful and shows lots of nature so we used bright paints to recreate our own. On Thursday we used google maps to explore different countries and cities across the world. We listened to traditional music, tasted food from different nations and learnt a poem by Benjamin Zephaniah. Thank you for all the wonderful bunting flags. It's been lovely seeing all of the children's hard work.
What a busy week - well done Year 2!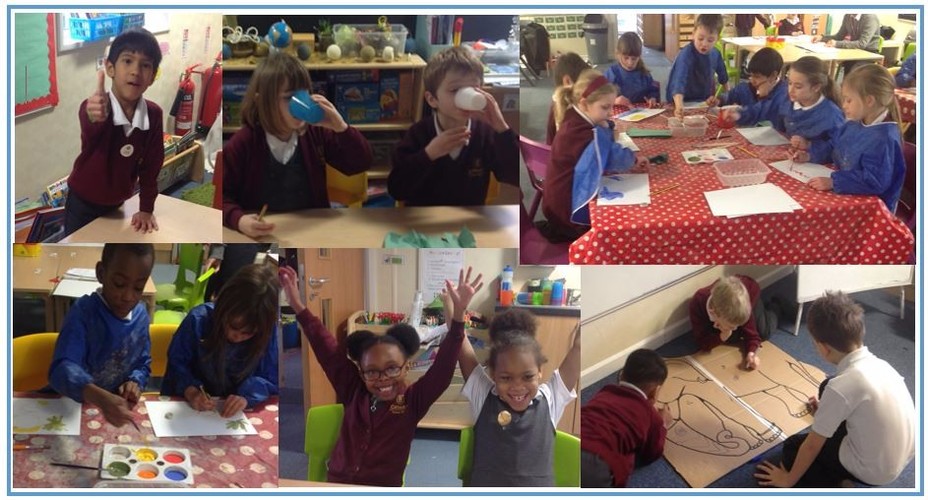 Alessa Cara - How Far I'll Go
James Vincent McMorrow - If I Had a Boat
Enya - Caribbean Blue
Lock, Stock and Barrel - Rise Above It
Brigadier Jerry - Jamaica Jamaica
Lianne La Havas - Unstoppable
Term 3
Monday 31st January - Friday 3rd February

Aye aye Captain! On Wednesday we had an amazing day visiting the SS Great Britain. After an exciting walk (where we saw a beautiful rainbow) we arrived at the ship. During our workshop we learnt about Victorians at sea and sorted different passengers luggage. Victorian children aboard the ship didn't have electric gadgets to play with so we had a go playing with traditional wooden game. There were also different costumes to try and a shadow puppet stage. Lastly, we had a go at using an ink pen and tried to write in a Victorian style. After our workshop we had time to explore the ship. We particularly liked the talking toilet!
Thank you parent helpers you were stars!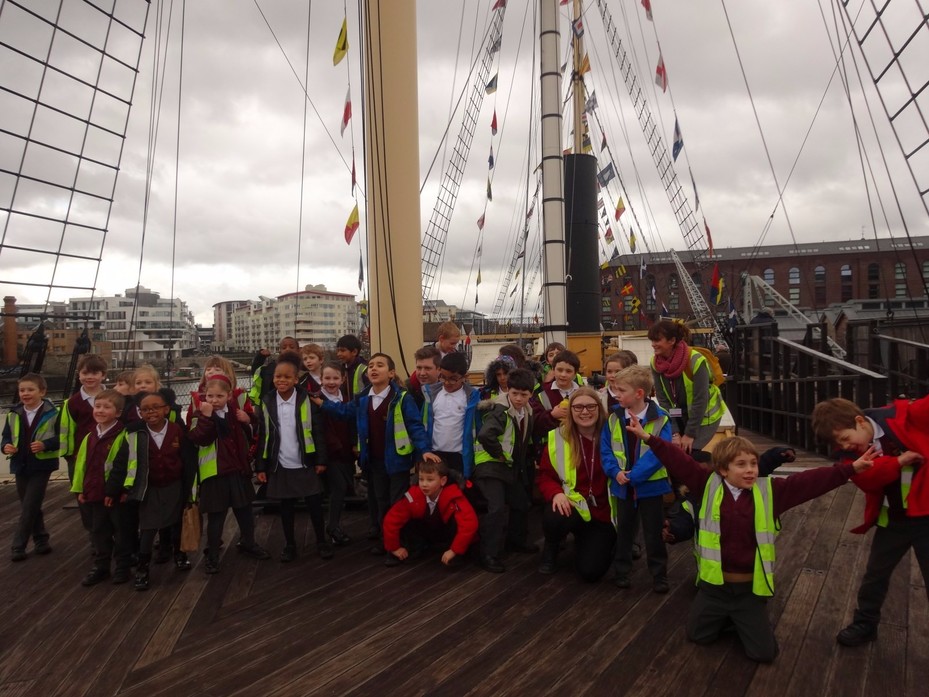 To view more photos please click on the image above.
Term 3
Monday 23rd January - Friday 27th January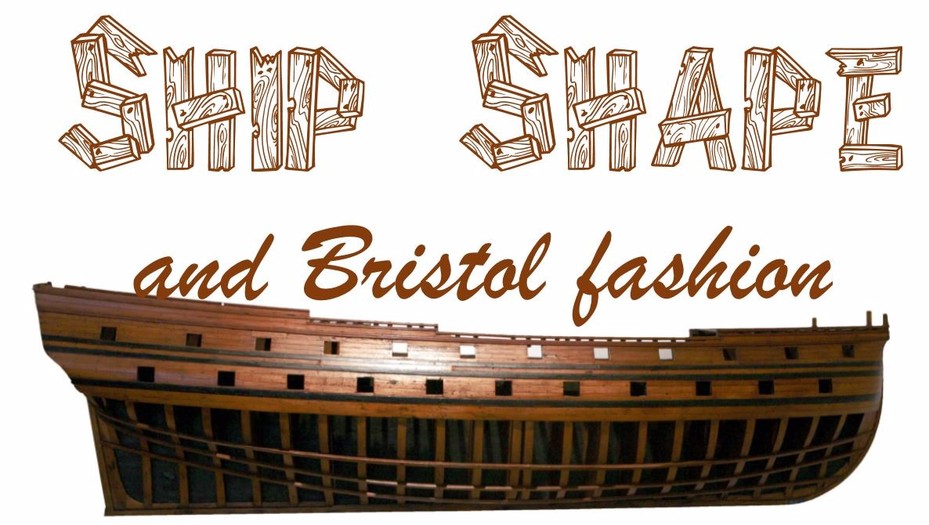 This week we have been very busy! On Tuesday we carried out a science experiment where we tested different materials to see whether they would float or sink when placed in water. We tested foil, paper, a plastic bottle, cardboard and fabric. It was interesting to see that the paper and foil acted differently in the water when they were scrunched in a ball to when they were flat. On Wednesday we designed our own ships and tried to think of inventive ways for them to stay afloat. We had a very fun afternoon on Thursday when we spent the whole afternoon building our ships and testing them in a water tray. Have a look below!
Term 3
Monday 16th January - Friday 20th January

In maths this week we have searched high and low for buried treasure. We have made our own maps and programmed the Bee-Bots on a giant treasure map. We've also learnt about different words we can use to describe directions and positions. For example: quarter turn, half turn, three-quarter turn and whole turn. Please try and use these words at home shipmates!
Term 3
Monday 9th January - Friday 13th January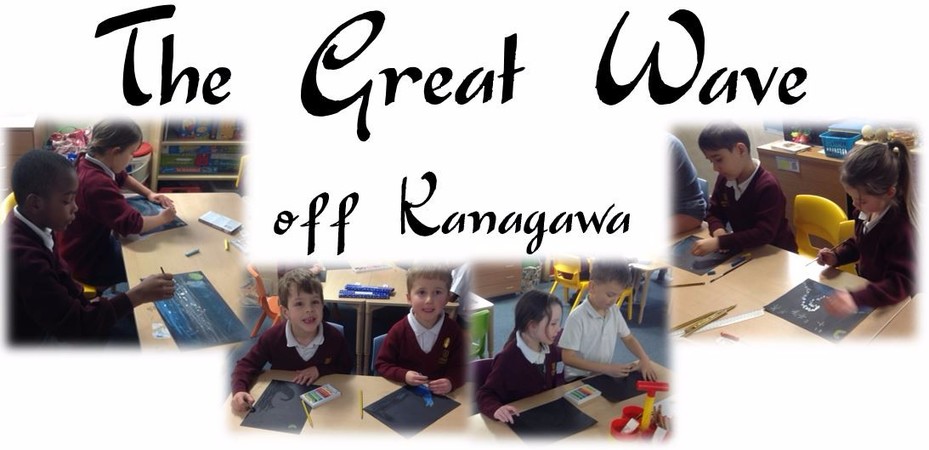 This week we have been experimenting with oil pastels as we have created mini masterpieces inspired by Hokusai's The Great Wave off Kanagawa. First we use dark pastels to create the bottom layer and start of our rogue wave. We learnt a trick of drawing a large C to start off the wave! Next, we added dark blues to add depth and colour to the picture. We then used light blue and white oil pastels to add movement to our waves. The final step was to use a dry paint brush to add white frothy foam. Our artwork looks amazing and is being displayed in the Treehouse. Please come and pop your head around the door to see our gallery!
Term 3
Wednesday 4th January - Friday 6th January

Welcome back shipmates. We have sailed expertly into our third term as we have navigated the 5 oceans, made and tasted hardtack biscuits and made crafty sea creatures! We've started exploring the book series The Lighthouse Keeper's Lunch and in honor of the first book we held our own picnic. We tried different sandwich concoctions and decided that our school lunch was more delicious!



Spelling checks are on a Wednesday.