Spellings are every MONDAY


Term 6
Song of the Week: Rusted Roots - Send Me on My Way
Thurston Harris - Little Bitty Pretty One

The past two weeks we have carried on immersing ourselves in the story of Little Red Riding Hood. We looked at alternative versions of Little Red Riding Hood to inspire us to create our own. We had stories of Evil Little Red Riding Hood, Little Red saving the wolf, the wolf becoming Little Red's pet and we even had a version with an evil Granny! This week we have researched more about wolves to create our fact files about wolves, we have found out so many interesting things about wolves - did you know that they can hear each other howl from up to 6 miles away!
During our topic lessons we have been weaving to create our own baskets to carry goodies for Granny. We have had to demonstrate patience and resilience to make sure we don't get tangled in wool and it has been fantastic to see how everybody has helped and supported each other during these lessons. We are now making tasty treats to go inside our baskets ready to bring home very soon!
Term 6
Song of the Week: Judy Kuhn - Colours of the Wind

What a busy but fun week we have had this week! We have had arts week, sports day and finished off with our school trip to the Wild Place! We have worked hard in the classroom to complete a variety of art pieces to be displayed in the art exhibition next week using a range of art materials. We also enjoyed a workshop with Aardman Animations, where we learnt to make our very own Feathers McGraw using plastercine. We had to work very carefully to create our characters and it was great watching them slowly come alive!
Everyone enjoyed taking part in Sports Day this week and we were lucky that the rain stayed away long enough for us to take part in lots of races and cheer on our friends! Check out the pictures below of us creating our fantastic art work!
Term 6
Song of the Week: Joss Stone - Right to be Wrong

Welcome back - I hope you all had a relaxing May half term and enjoyed the (mostly) lovely weather! In Blues class this week we have jumped straight back into our learning with our new topic 'Into the Wood'. We've shared our knowledge about different materials, sorted different objects into the correct recycling bins and even came up with a creative design for recycled plastic bottles. These ranged from sewage systems, bird feeders and toys. In English we looked at two alternative versions of Little Red Riding Hood and had a good giggle! In our Maths learning we focused on money, sadly the coins and notes we used were made out of plastic!
At the beginning of week we celebrated Eid al-Fitr by watching some videos of children preparing for the special celebrations! We also had some of our own Eid Experts who answered all of our questions and told us how they celebrated with their family and friends. The children also designed their own beautifully, intricate mehndi.
What an fantastic first week back!
Term 5/ Week 5
Song of the Week: Jason Mraz - Make it Mine
How is already the end of term? What an amazing one it has been! Year 2 have wowed all the adults in school with their confidence and resilience as they have worked through their 'puzzle booklets'. As an end of term treat we had an especially fun Friday afternoon on the slope where everyone made their own bubble snake. Earlier in the week we had our last Walk on the Wild Side lesson where we taste tested a delicious home made vegetable soup. We had to rate it on their appearance, smell, taste and texture - opinion was divided!
Lastly, thank you to all parents and carers for your support this term. The Year 2 team are extremely proud of all the children.
Term 5/ Week 4
Song of the Week: Bob Marley - Sun is Shining

Another awesome week in Year 2! It's been really fun this term as a lot of the topic learning has happened in mixed groups. Blues class have enjoyed working with children in Choral and we have made use of different rooms across the school. We've been turning classrooms into habitats for our Wild topic. In fact, this week we even made our own shoe box habitats for different animals. We had to consider what shelter, food, water and space each animal needed in a balanced eco-system.
Term 5/ Week 3
Song of the Week: He Mele No Lilo - Kamehameha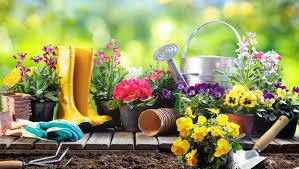 Despite the miserable weather outside, we have had a wild week in Year 2 this week, with great topic activities every day! We have been creating artwork inspired by the great outdoors by using clay to make flower tiles and mixing our own paints to create our own shades of green to paint Henri Rousseau inspired masterpieces. We have taken part in drama workshops based on our English book 'Wild' this week with our school expert Ms Fullerton and created our own islands in Geography, using a key to create maps for them. We have found out about a great English writer, illustrator, natural scientist, and conservationist, Beatrix Potter and have been inspired by her artistic and literary work in the classroom. Finally we turned the classroom into a garden and got busy planting, we can't wait to see what grows before the summer!
Term 5/ Week 2
Song of the Week: Green Garden - Laura Mvula

We have had a great time exploring the outdoors this week! We kicked off our week at Failands on Monday, working on our football skills and our netball skills. We can't wait to go to Failands again to pratise dribbling and catching. On Wednesday we went foraging on College Square to see if we could find different parts of a plant. We worked as a team to sort what we had found into different categories. We then found out about different uses for a plant. We created diagrams to show which plants we use for food, which plants we use for making things and plants that we have in our house or gardens to look at.
In English this week we have been getting into character as the Wild Girl and her parents from our story 'Wild.' In maths this week we have been practising the methods we have learnt this year for adding and subtracting. This has been challenging when subtracting 2 two digit numbers but we have all persevered and by Friday we had a whole class of confident mathematicians!
Term 5/ Week 1
Song of the Week: Old Pine - Ben Howard

I hope you all had a lovely Easter break! It was fantastic to see all the smiles (many with missing teeth) on Tuesday. We jumped straight into life on the wild side with our exciting new topic. We looked at the life cycle of a sunflower and made our own flowers where we labelled each part of the plant. Check out the video here! In English we started our new book 'Wild' and made lots of predictions based on the front cover. Later in the week we described the different settings within the story and wrote a book review.
In Maths this term we are recapping and this week we looked again at multiplication and division. We are now experts at using the bar model to solve different problems! Have a look below to see some of the reasoning questions we had to answer. You can also see how we use the bar model method.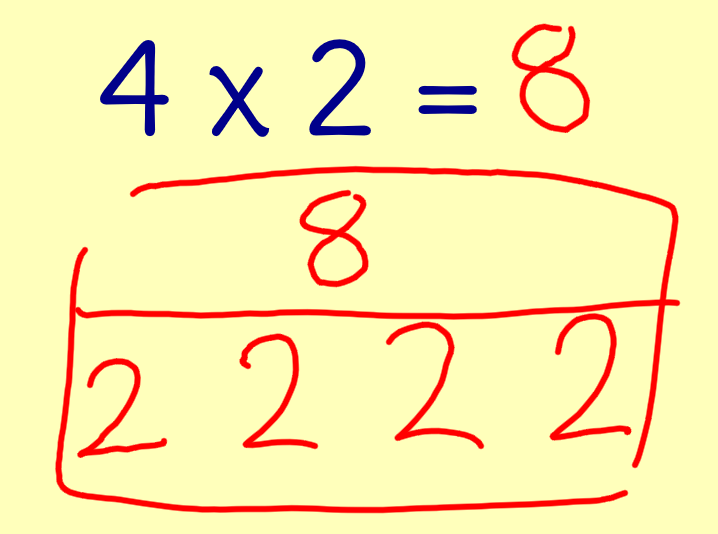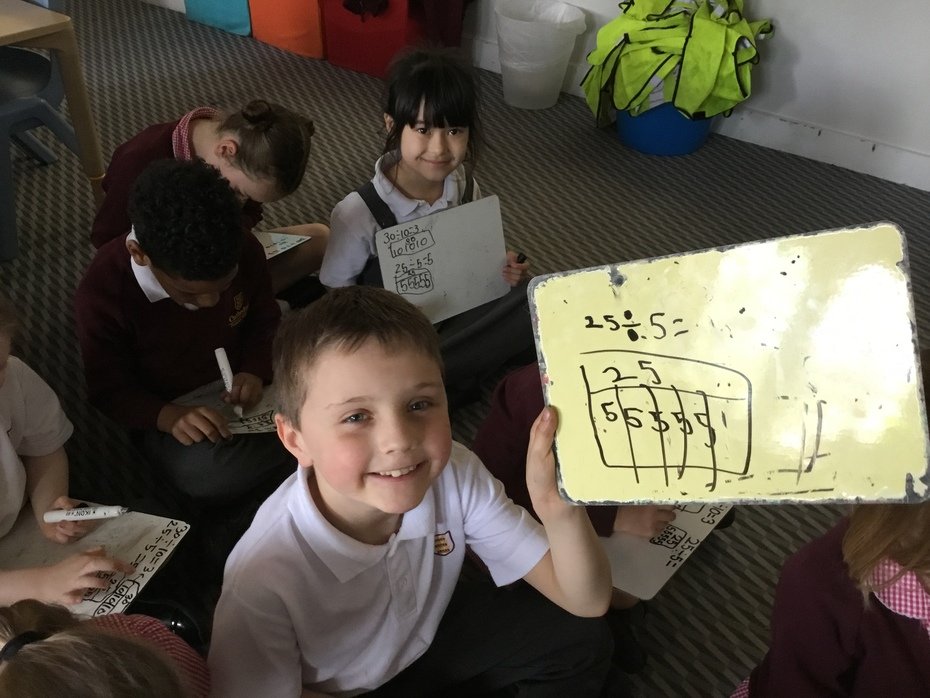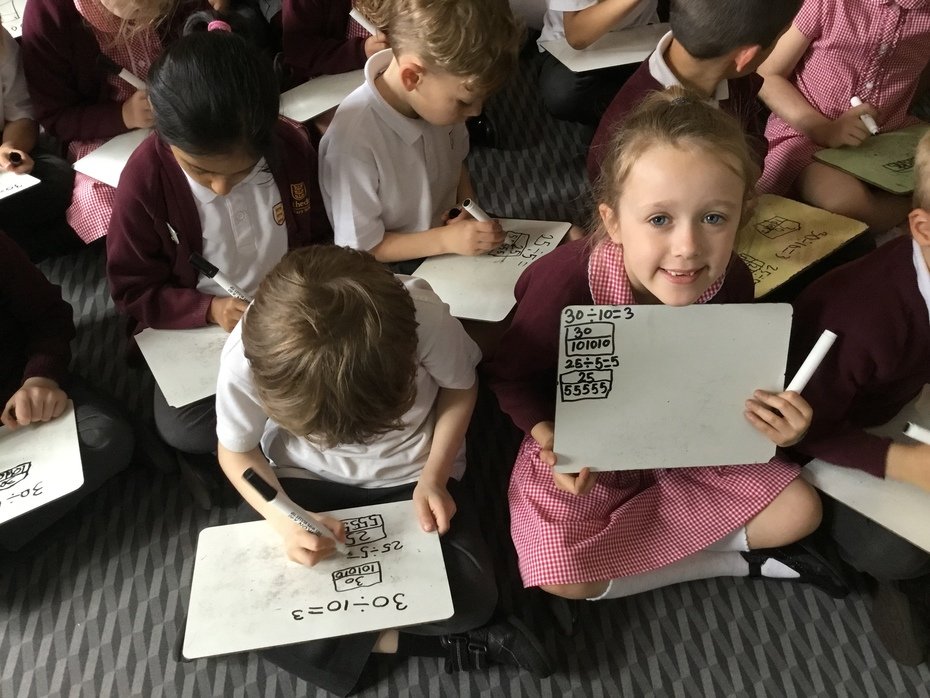 Term 4/ Week 6
Song of the Week: London Skies - Jamie Cullen

On Thursday we had an extremely fun visit from Avon Fire and Rescue! The firefighters were slightly late because they had been called out to an emergency on the way to our school. However, we didn't mind because it made the morning even more exciting. Once the firefighters arrived they answered questions and told us what life if like as a firefighter. It was interesting to hear about all the different parts of their job such as animal rescue, water recuse, helping with vehicles, teaching businesses and schools. After that they told us about their uniform and equipment. The children very kindly nominated their teacher to dress up! The uniform was quite heavy and very protective. Lastly, the firefighters taught us what to do in case there is a fire and we got to practise STOP, DROP, ROLL! We had an amazing morning so a huge thank you to Avon Fire and Rescue!
Term 4/ Week 5
Song of the Week: Put Your Records On - Corinne Bailey Rae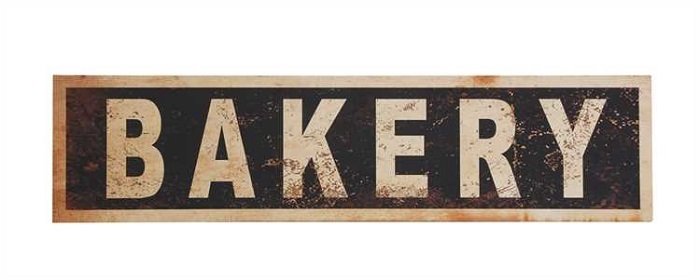 This week we were sent an email from Pudding Lane Bakery asking us to evaluate some bread from around the world. We tasted focaccia, tortilla, baguette, bagel and naan. We judged the bread on its appearance, smell and taste. We then chose our favourite bread from the selection. Now that we are bread experts we were able to create our own loaves. We worked hard kneading the dough and then creating interesting shapes for our loaves.
We have continued to write about the Great Fire of London in English, where we have used our knowledge of facts about the fire to write newspaper reports. This week we were inspired by our story Fire Cat, where we wrote our own versions of a diary entry from Sunday 2nd September 1666.
Term 4/ Week 3
Song of the Week: A Change is Gonna Come - Sam Cooke
This week we have donned our lab coats, put on our goggles and questioned everything around us because this week is SCIENCE WEEK!
The children loved having a special visit on Wednesday from the Mad Science team for a special assembly 'Science of Magic.' It certainly got our inquisitive minds going and that afternoon we did an experiment to test different materials to find out which one would make the best bucket as we know they used leather buckets during the Great Fire of London. We also thought about which materials would be the most flammable. Next we decided to investigate what happens to solids when they are heated, we decided to test chocolate (YUM!) and put it in different places in our school to see what happened to it when it cooled. We have had great fun being scientists this week!
Term 4/ Week 2
Song of the Week: Firework - Katy Perry

We've had a book bonanza this week in Blues! Throughout the week we have celebrated reading through whole school story sharing, free reading for 15 minutes everyday after lunch, a Year 2 book quiz and of course World Book Day! The Blues team were shocked when our classroom filled up with a range of interesting, creative and fun characters on Thursday! Thank you for making such an effort with the costumes.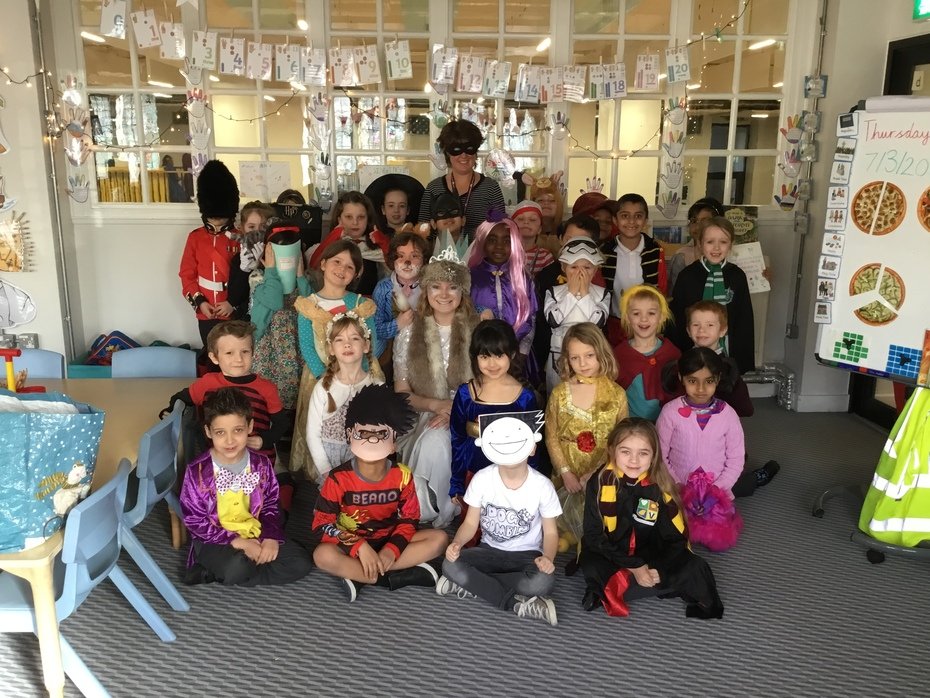 Term 4/ Week 1
Song of the Week: On My Way - Phil Collins

Welcome back! I hope you all have a wonderful half term. The Blues team have been wowed by the incredible way everyone has settled back into Year 2. We also have a new member to the Blues Team, Miss Dolphin will be joining us as she completes her PGCE year. She has been really impressed by the kindness and calm atmosphere in Blues. So well done!
In Maths, we have started looking at fractions! We have looked at whole, 1/2, 1/4 and 1/3 of shapes. When exploring fractions it's important to remember what the whole is and how many equal parts there are. We even wrote fractions to accompany different visual representatives. Later in the week we also challenged ourselves to try and find the link between 1/2 and 2/4. Good job Blues!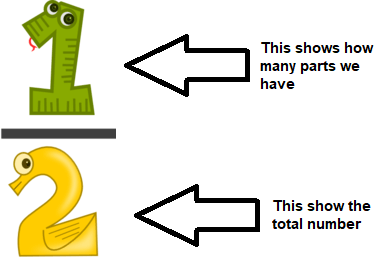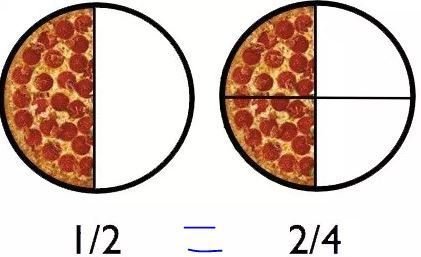 Term 3/ Week 5
Song of the Week: Pocket Full of Sunshine - Natasha Bedingfield
WOW! What a busy week we have had. It all started with another letter from NASA. The mission this week was to design and make a rocket that would safely hold a person during a launch. We worked in pairs to draw the blueprints and then used junk modelling to bring them to life! Once we had successfully made our rockets we launched them over the balcony. It was really fun! Although some rockets failed the first trials, it didn't matter because we were very resilient. Check it out below!
Term 3/ Week 4
Song of the Week: Here Comes the Sun - The Beatles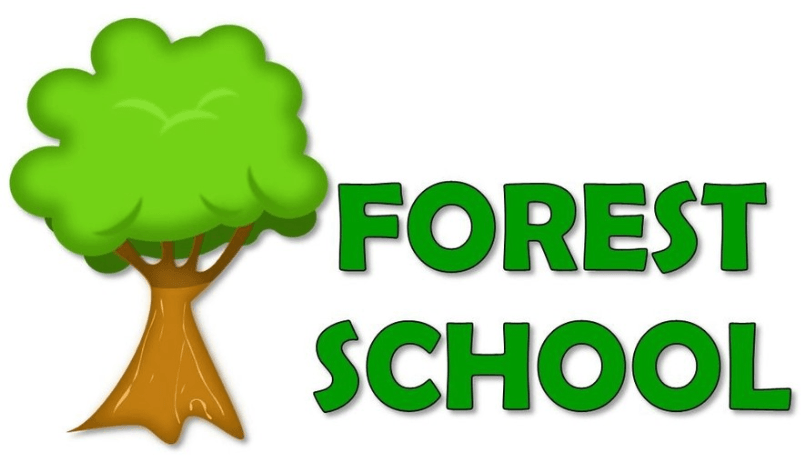 What fun we have had in the forest this week! Thank you for all arriving early on Monday so we could set off nice and promptly for the forest. As soon as we put on our overalls and wellies we sensibly headed to the minibuses. We were very lucky with the weather and the forest looked beautiful with the sunshine streaming through the trees. All the forest school teachers were amazed by how well Blues Class had remembered the rules for the forest and it meant that we could start the fun straight away. Have a look at what we got up to!
Term 3/ Week 3
Song of the Week: Stars - Alessia Cara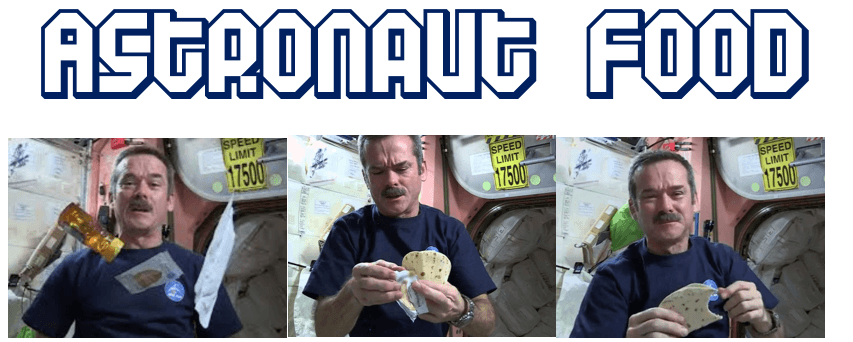 We have continued our astronaut training this week! We received an exciting letter from NASA informing us of our next mission - to find out what life is like on the International Space Station. First, we watched some videos to learn how to:
We decided to follow Chris Hadfield's instructions to make a tasty snack in space and made our very own space wraps. Although we didn't use peanut butter, they were still extremely delicious! Have a look at us making and eating the wraps below!
Term 3/ Week 2
Song of the Week: Sky Full of Stars - Coldplay

Every term we get out the art pencils, A5 paper and mirrors for our self-portraits art lesson. At the start of the lesson we looked back at our portraits from Term 1 and 2. It was amazing to see how each one has got better with the skills we are learning. We looked at a range of famous self-portraits and talked about ways to make ours unique. We had to consider how we could draw the texture of our hair, add freckles or birthmarks and shade different areas of our face.
Have a look at the self-portraits we did this week!
Term 3/ Week 1
Song of the Week: Constellations - Jack Johnson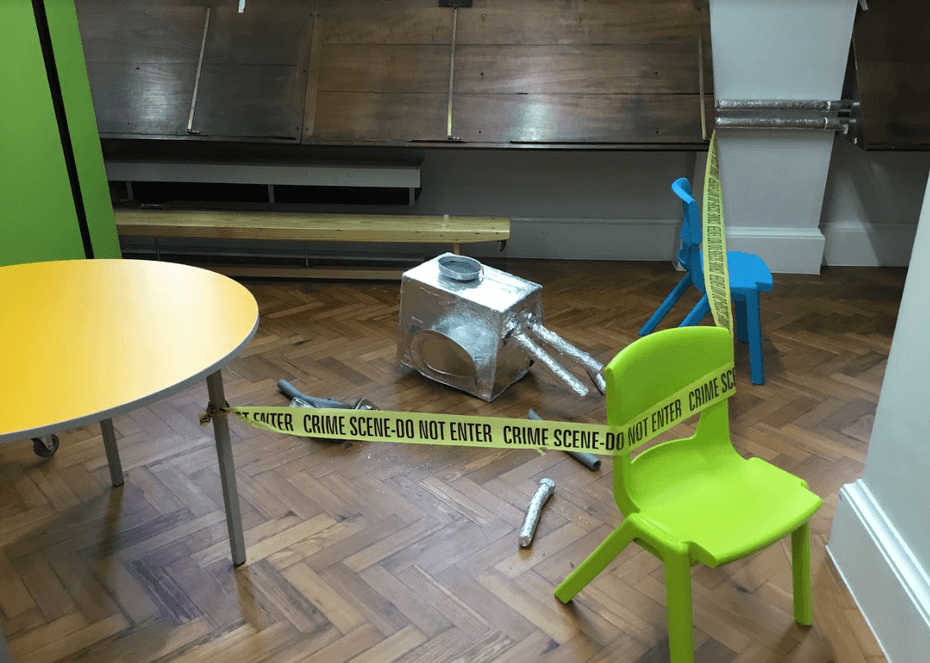 Happy New Year! We had a brilliant first week back in Blues. Our week started in a rather dramatic way... with an alien spaceship crash! It was very exciting creeping down to the small hall and finding the wreckage. When we got back to the classroom we found out that it may have been the small, yellow alien called Beegu. Later in the week we made our own colourful galaxies that look out of this world on the windows.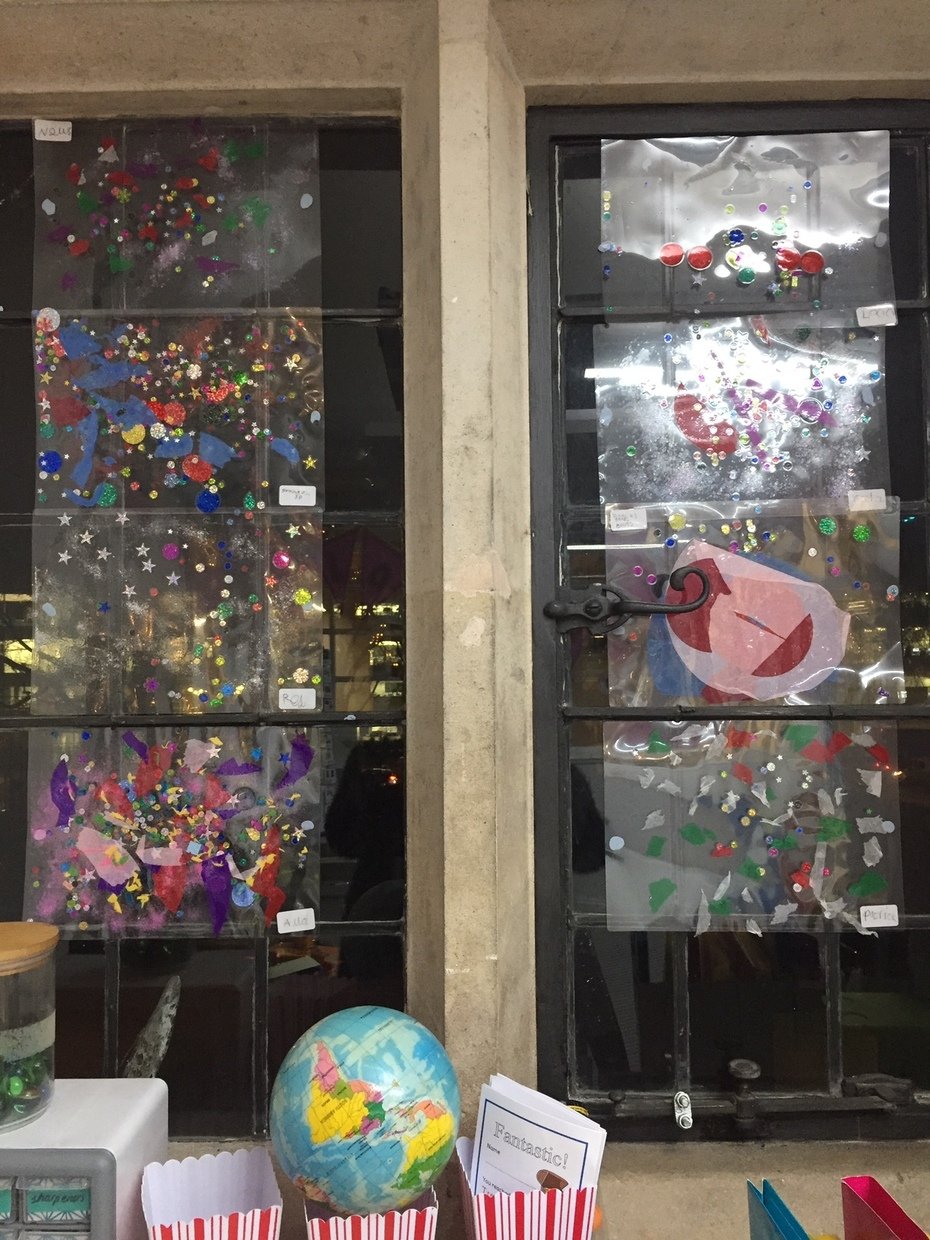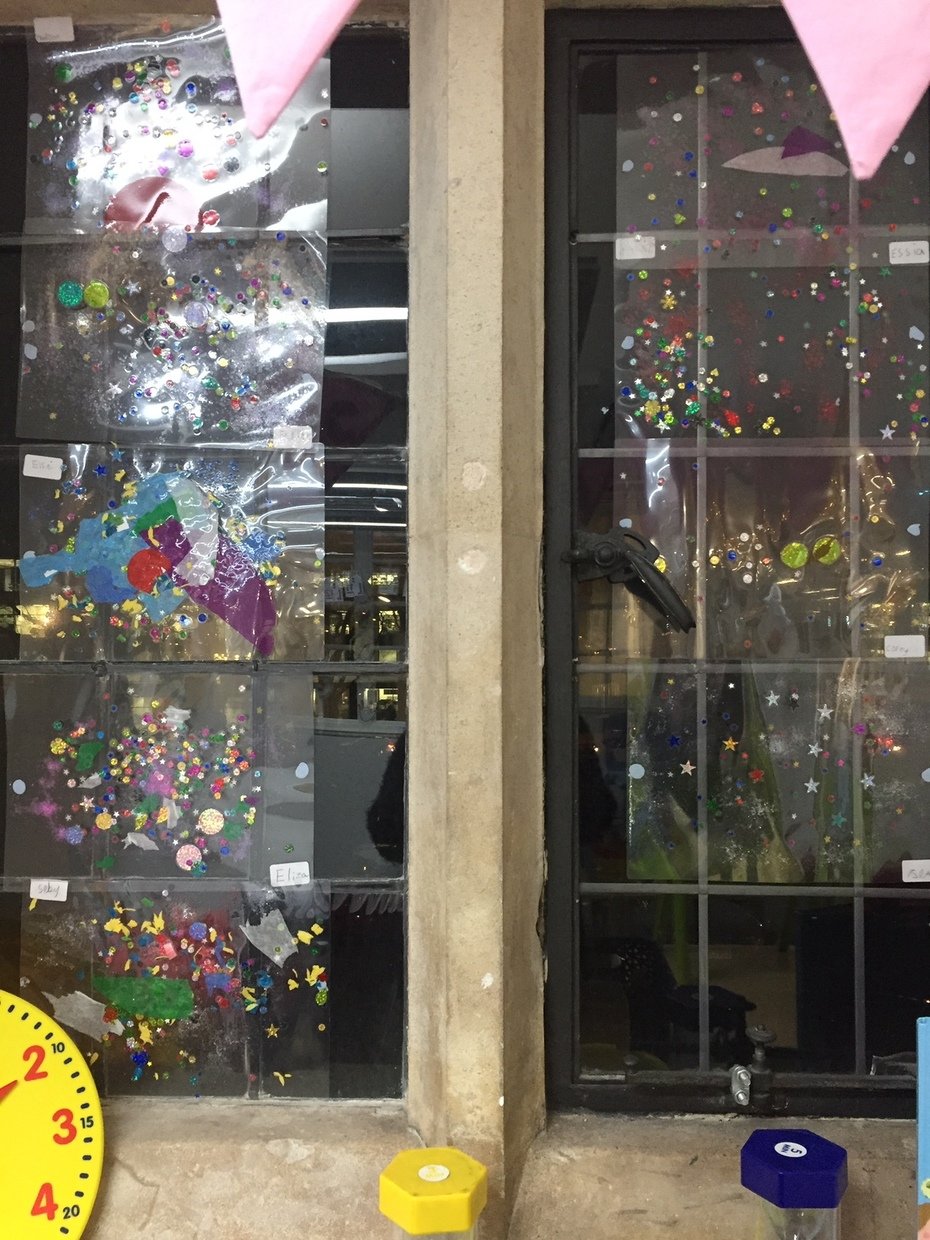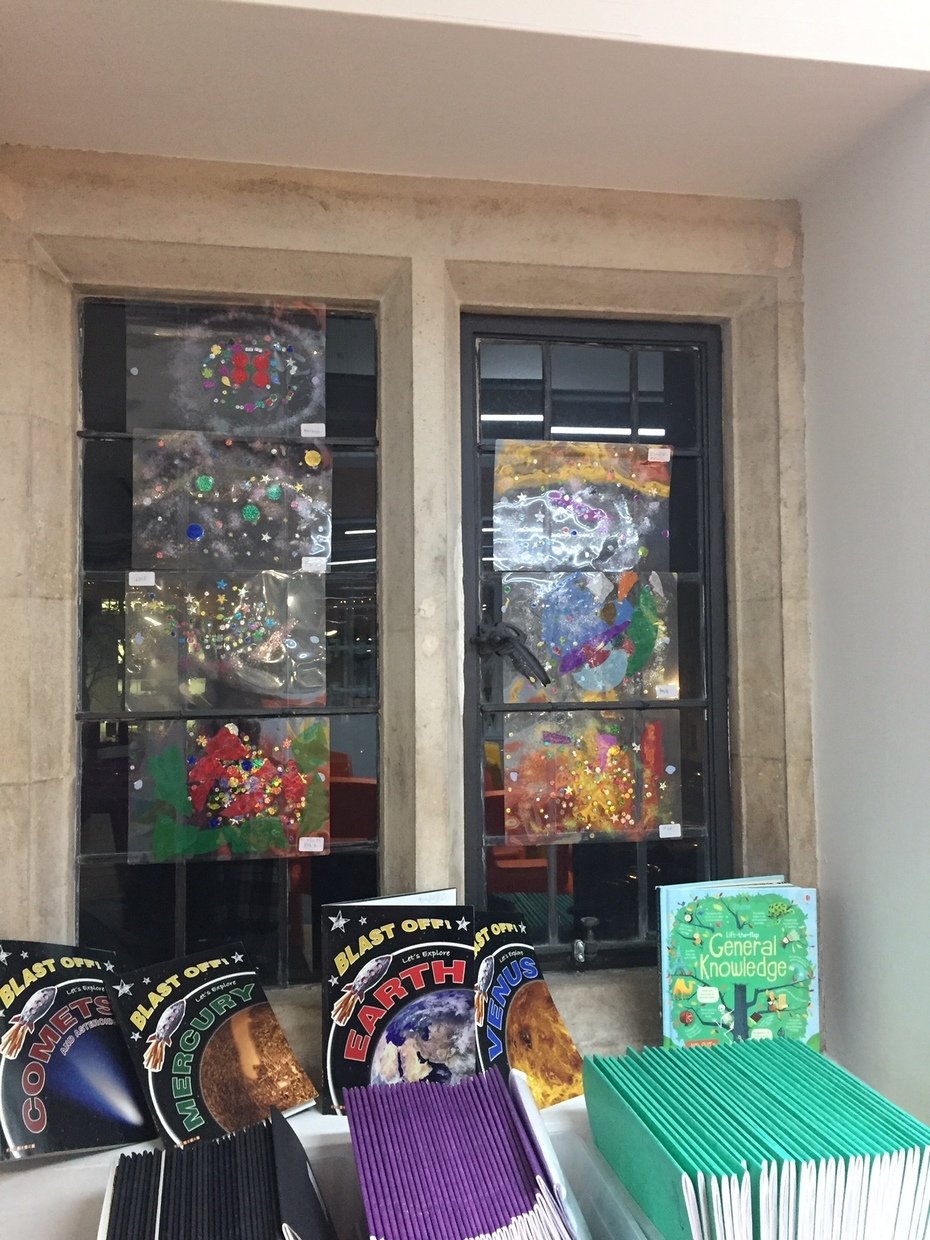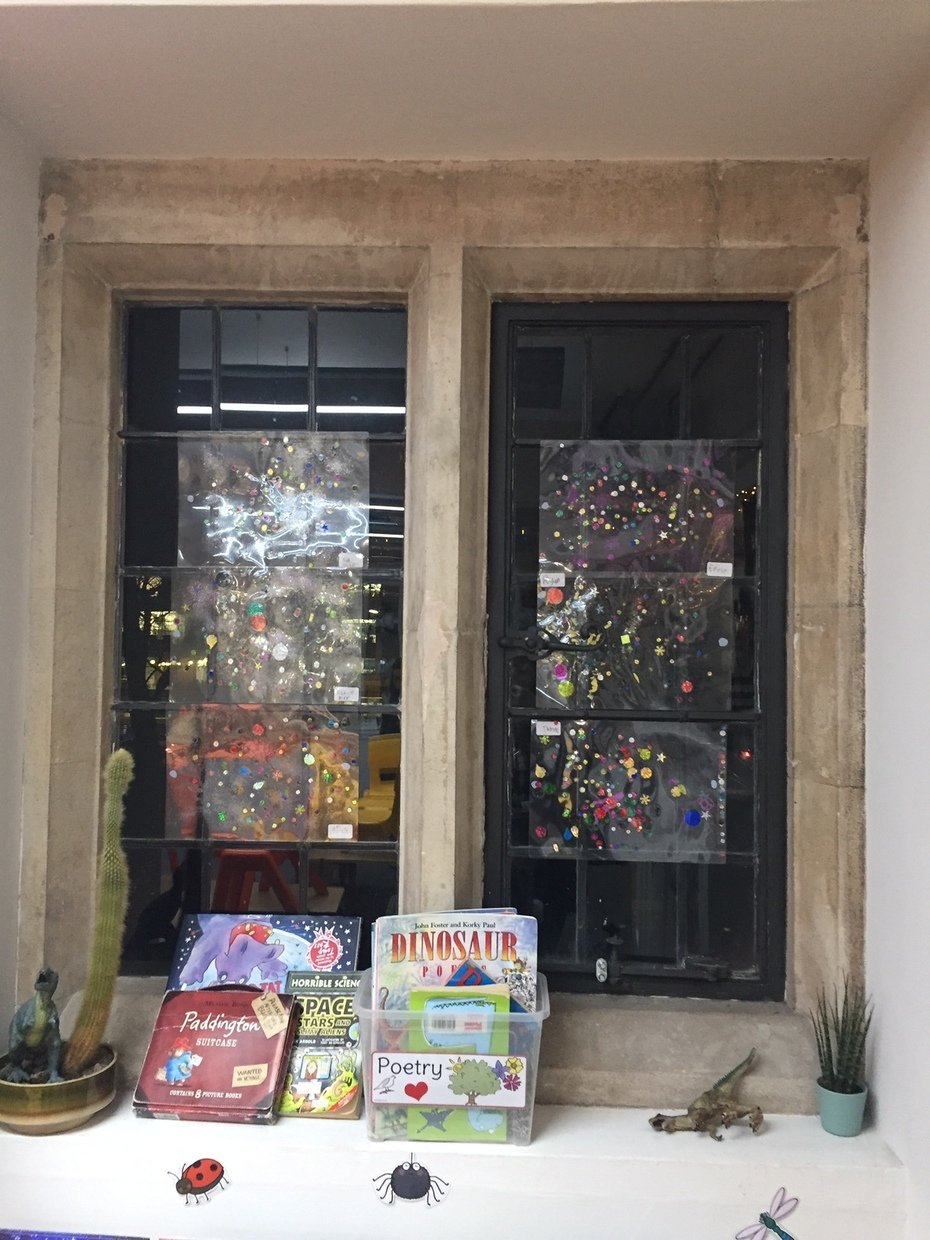 Term 2/ Week 5
Song of the Week: Days Like This - Van Morrison

You won't believe what happened in Year 2 this week! On Thursday we had a very strange email from the cleaners about something that had been captured on a camera. We couldn't believe our eyes... THERE WAS A DINOSAUR INSIDE OUR CLASSROOM! Not only were we slightly scared but we had lots of questions. How did a Tyrannosaurus Rex get into school? If dinosaurs are extinct, where did this one come from? Has the school been damaged? Where is the humongous, scaly dinosaur now? So many questions.. so little time! If you spot the dinosaur roaming around Bristol please let a member of Blues class know!
Term 2/ Week 4
Song of the Week: Ain't No Mountain High Enough - Marvin Gaye and Tammi Terrell

We've had a brilliant week of letter writing in Blues Class. In English, we used The Wondrous Dinosaurium for inspiration to write our own persuasive letters. It was fun trying out a range of persuasive words and phrases and putting them into writing to convince the recipient. At the end of the week we published the letters neatly on special letter writing paper. Here are some of the persuasive sentences we came up with. Would these sentences persuade you to buy a dinosaur?
"I will take it for walks EVERYDAY."
"We will have a blast with a real dinosaur."
"Please get me a pet dinosaur if you do I will do what ever you say."
"I know that it will be the perfect pet for me."
"I also think that I deserve a pet dinosaur because I am going to be the best owner."
" If you get me a pet dinosaur I will make you a cup of tea."
Term 2/ Week 3
Song of the Week: Winter Winds - Mumford and Sons

Despite the cold weather outside, we've stayed nice and cosy in our classroom this week. We've had a week full of descriptive writing and journalist character questioning in English, animal food chains in topic and in Maths we looked at adding and subtracting 1 from 2-digit numbers. We used base 10 and a 100 number square to explore what happens when you add/ subtract 1. There was lots of mathematical discussions and it has been great to see the confidence of everyone during our 'Number Talk'.
Here are some of the ways we looked at one more and one less.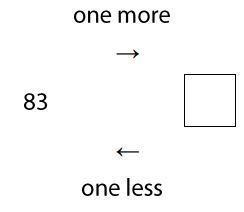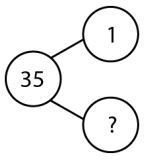 Along with learning the songs to our Christmas play, we have also been singing in Maths! Have a look at the videos below.
Term 2/ Week 2
Song of the Week: Respect - Aretha Franklin

On Monday this week we had our first Art Skills lesson. It was exciting to use the new sketchbooks for the first time! We explored different lines and discussed how they be used when we sketch. It was interesting to see how famous artists can use lines in their work to create different feelings. We used 2B and 3B pencils and experimented using the tip and the side of the graphite. I was really impressed with the creativity and focus that was shown during the afternoon. Throughout Year 2, we will continue to learn different Art skills/ techniques to improve our drawing. Check out some of Blues Artists below!
Term 2/ Week 1
Song of the Week: Friends - Eliza and the Bear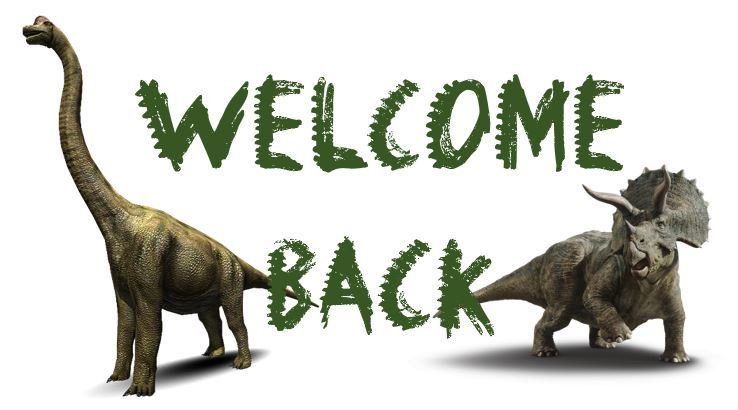 I hope you all had a relaxing half term! It was lovely to see all the smiles as the children came back into Blues Class. The week started off with a bang as we dived into our new topic... Where did the dinosaurs go? We had to sort the fact from the fiction and investigate as range of statements about dinosaurs. We worked democratically in our new table groups and voted on whether each statement was true or false. Later in the week we worked scientifically to sort things from living, dead and things that have never been alive.
In English this term, we have a new focus book called The Wondrous Dinosaurium. Before reading it we used our guiding reading dogs (Inference Iggy and Predicting Pip) to explore what we knew from the cover and to predict what could happen in the story. We also worked in small groups to sequence the story before we had read it. What an amazing first week we have had!
Term 1/ Week 7

This week in Maths, we put our place value skills to the test by using a new method when subtracting. Luckily, we had a go at using this method last week with addition. We had lots of fun using the counters (to represent 1) and the 10's frames. We used our number facts to make Magic 10s which will be really useful when we move through the school and work with larger numbers. Have a look at a step by step guide below to see the method we have been using.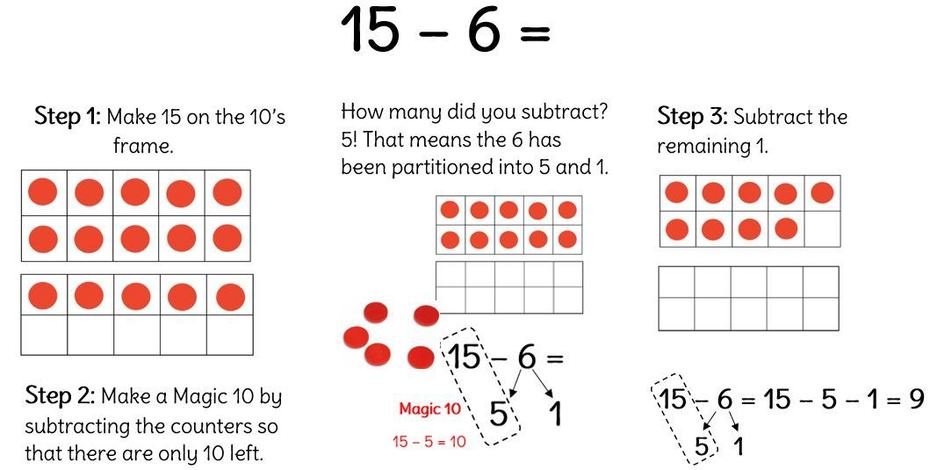 Term 1/ Week 6

What a busy week we have had! I have been extremely proud of everyone in Blues class this week. In English, we have put all the skills we have learnt this term to write our own stories. Our book this term has been Blown Away by Rob Biddulph, we've written character and setting descriptions, used expanded noun phrases, researched facts about penguins and explored the story in-depth. On Monday, we started our journeys as authors by planning our own version of Blown Away. Although we kept the structure of the original story, we changed characters, settings and the mysterious object. On Tuesday we started writing the beginning of our stories. Throughout the week we carefully edited and continued writing the middle and ending until our character had safely arrived home. The title of the story felt very fitting with the extreme weather we had towards the end of the week! Luckily, none of us blew away to a faraway jungle during play time!
Well done Blues Class for being superb story writers!
Term 1/ Week 5

In Blues class this week we've found out that we are all poets and we didn't even know it! To celebrate National Poetry week, we have dived into the wonderful world of poetry and even had a go at writing our own. We started the week by looking at rhyming words and listening to some classics. Check out the joint Year 2 page for a rhyming Learning Link. To celebrate poetry and our topic Globe Trotters we learnt and performed the amazing poem 'Everybody is doing it' by Benjamin Zephaniah. It was fun learning about different dances around the world too! We had a go at editing this poem and instead of dances we chose national dishes. Here are some of the examples we came up with:
"In Spain they gobble paella."

"In India they really love to munch curry"
"In Japan they fill up on sushi"
On Friday we listened to the official poem that was written specially for National Poetry Day 2018. The theme this year was Change and the poem was written by Karl Nova. Watch the video below to see Karl Nova performing his poem. We then discussed lots of different things that can change. I was wowed by the creativity and range of ideas. At the end of the lesson we had 30 incredible poems. Have a look at some of them below . Well done Blues Class!
Term 1/ Week 4

On Tuesday we had our highly anticipated class trip to Pizza Express - thank you for arriving promptly that morning! As we set off to the restaurant we wowed members of the public with how sensibly we were all walking. One person even stopped to say how smart Blues Class looked. When we had arrived we washed our hands, put on an apron and a special chef hat. We learnt how to stretch out the dough to create the perfect pizza shape. It was important that it had flour and wasn't too thin. Although we had a few mishaps, the expert chefs came to the rescue! Next, we each put our pizza base into a greased tray and started adding the toppings. I was impressed with how each child listened to the instructions and spread the tomato base evenly. Lastly, everyone's favourite topping was added. It was really fun to sprinkle the cheese and it meant that our pizzas were ready to go into the oven. We waited for a little bit in the restaurant for our pizzas to be cooked and the smell was tantalizing! At the end of the day it was lovely to see all the excited faces leaving school with a home cooked pizza.
Well done Blues on another wonderful week! Check out the photos below.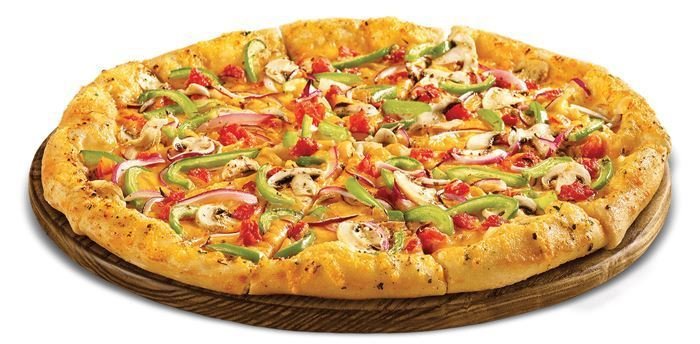 Term 1/ Week 3

This week we flew to South America and had a week of fun filled learning as we explored this colourful continent. In our topic learning, we looked at the artwork of Beatriz Milhazes and made our own work inspired by her creations. Although we all used tissue paper, coloured card and metallic strips it was amazing to see how each piece of artwork was so different! Later in the week, we looked more closely at rainforests and what you might find in the four layers (forest floor, understory, canopy and emergent). This also helped us with our English learning where we described what you might see/ hear in a rainforest. We used some fantastic expanded noun phrases and the Blues Team have been wowed by the level of independent writing in the class.
Although it was a stormy end to the week outside of the classroom, inside Year 2 we had our own carnival inspired by Rio Carnival. We used musical instruments, made our own glitzy headdresses and paraded around the school. Well done Blues Class!
Term 1/ Week 2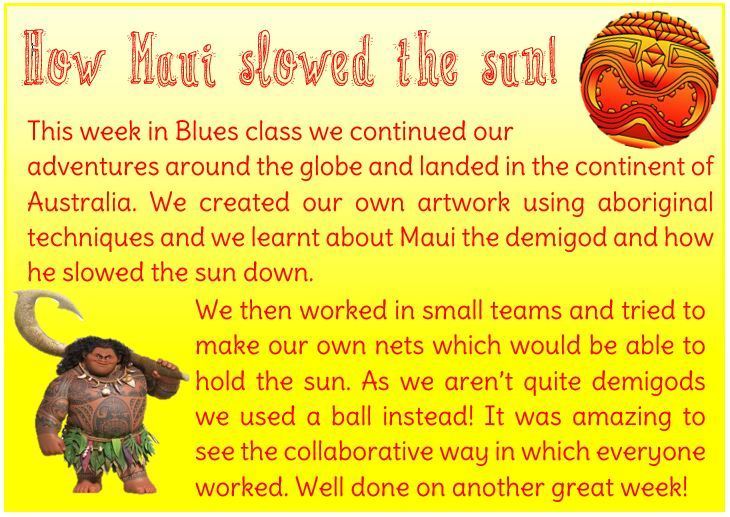 Term 1/ Week 1