Please check the MAIN YEAR 2 page for Learning Links.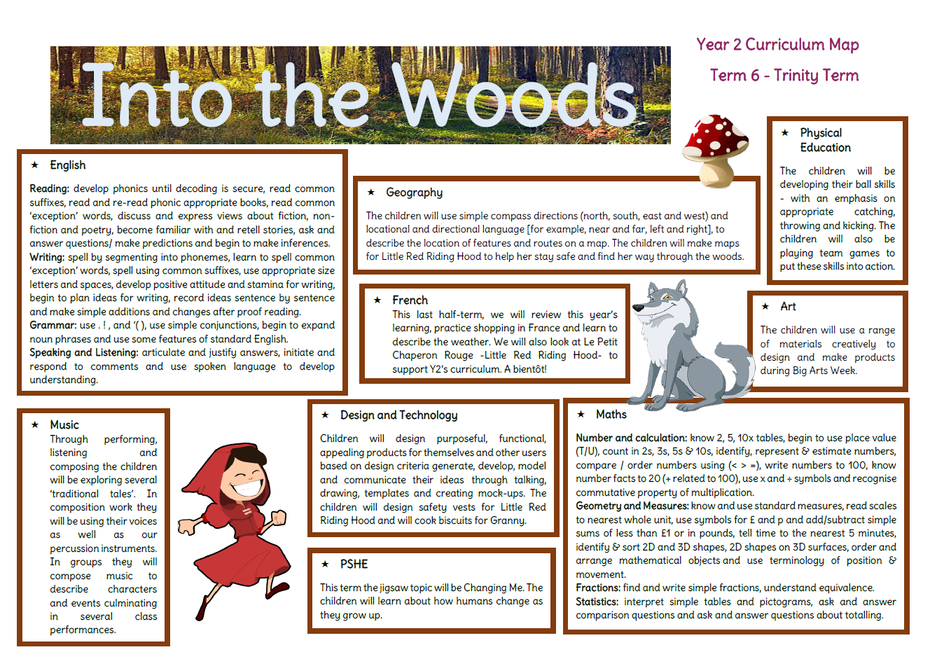 24/6/2019 - 5/7/2019

The past two weeks we have carried on immersing ourselves in the story of Little Red Riding Hood. We looked at alternative versions of Little Red Riding Hood to inspire us to create our own. We had stories of Evil Little Red Riding Hood, Little Red saving the wolf, the wolf becoming Little Red's pet and we even had a version with an evil Granny! This week we have researched more about wolves to create our fact files about wolves, we have found out so many interesting things about wolves - did you know that they can hear each other howl from up to 6 miles away!
During our topic lessons we have been weaving to create our own baskets to carry goodies for Granny. We have had to demonstrate patience and resilience to make sure we don't get tangled in wool and it has been fantastic to see how everybody has helped and supported each other during these lessons. We are now making tasty treats to go inside our baskets ready to bring home very soon!
17/6/2019 - 21/6/2019
What a busy but fun week we have had this week! We have had arts week, sports day and finished off with our school trip to the Wild Place! We have worked hard in the classroom to complete a variety of art pieces to be displayed in the art exhibition next week using a range of art materials. We also enjoyed a workshop with Aardman Animations, where we learnt to make our very own Feathers McGraw using plastercine. We had to work very carefully to create our characters and it was great watching them slowly come alive!
Everyone enjoyed taking part in Sports Day this week and we were lucky that the rain stayed away long enough for us to take part in lots of races and cheer on our friends! Check out the pictures below of us creating our fantastic art work!
3/6/2019 - 7/6/2019
Welcome back to the final term of Year 2 - where has the year gone! I have been so impressed with how well the children have settled back in this week. We kicked off our week with a visit to Failands to practise our football and netball skills. They all took part in a netball tournament and all of the teachers were so impressed with how the children kept their feet in one spot when they were holding the ball.
We introduced our new topic 'Into the Woods' this week and we have been discussing the importance of recycling. The children all spoke so passionately about the importance of recycling, we certainly do have a class of eco warriors! The children designed products they could create using plastic bottles and came up with some creative ideas.
We have also introduced not one but two new books for the term this week. We have read 2 different versions of Little Red Riding Hood and compared and contrasted them. We have also used everything we know about this well loved character to write character descriptions.
20/5/2019 - 24/5/2019
How is already the end of term? What an amazing one it has been! Year 2 have wowed all the adults in school with their confidence and resilience as they have worked through their 'puzzle booklets'. As an end of term treat we had an especially fun Friday afternoon on the slope where everyone made their own bubble snake. Earlier in the week we had our last Walk on the Wild Side lesson where we taste tested a delicious home made vegetable soup. We had to rate it on their appearance, smell, taste and texture - opinion was divided!
Lastly, thank you to all parents and carers for your support this term. The Year 2 team are extremely proud of all the children.
7/5/2019 - 10/5/2019


Despite the miserable weather outside, we have had a wild week in year 2 this week, with great topic activities every day! We have been creating artwork inspired by the great outdoors by using clay to make flower tiles and mixing our own paints to create our own shades of green to paint Henri Rousseau inspired masterpieces. We have taken part in drama workshops based on our English book 'Wild' this week with our school expert Ms Fullerton and created our own islands in Geography, using a key to create maps for them. We have found out about a great English writer, illustrator, natural scientist, and conservationist, Beatrix Potter and have been inspired by her artistic and literary work in the classroom. Finally we turned the classroom into a garden and got busy planting, we can't wait to see what grows before the summer!
Pictures coming soon!
29/4/2019 - 3/5/2019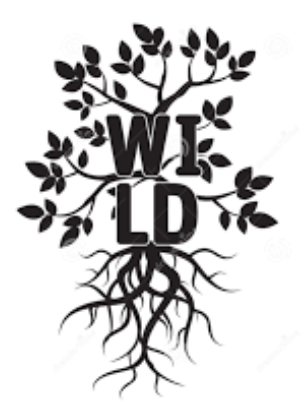 We have had a great time exploring the outdoors this week! We kicked off our week at Failands on Monday, working on our football skills and our netball skills. We can't wait to go to Failands again to pratise dribbling and catching. On Wednesday we went foraging on College Square to see if we could find different parts of a plant. We worked as a team to sort what we had found into different categories. We then found out about different uses for a plant. We created diagrams to show which plants we use for food, which plants we use for making things and plants that we have in our house or gardens to look at.
In English this week we have been getting into character as the Wild Girl from our story 'Wild.' We had a letter from the 'strange animals' who took the Wild Girl into their house. We decided to write a letter back explaining why we didn't like living inside a house and to apologise for our behaviour. In maths this week we have been practising the methods we have learnt this year for adding and subtracting. This has been challenging when subtracting 2 two digit numbers but we have all persevered and by Friday we had a whole class of confident mathematicians!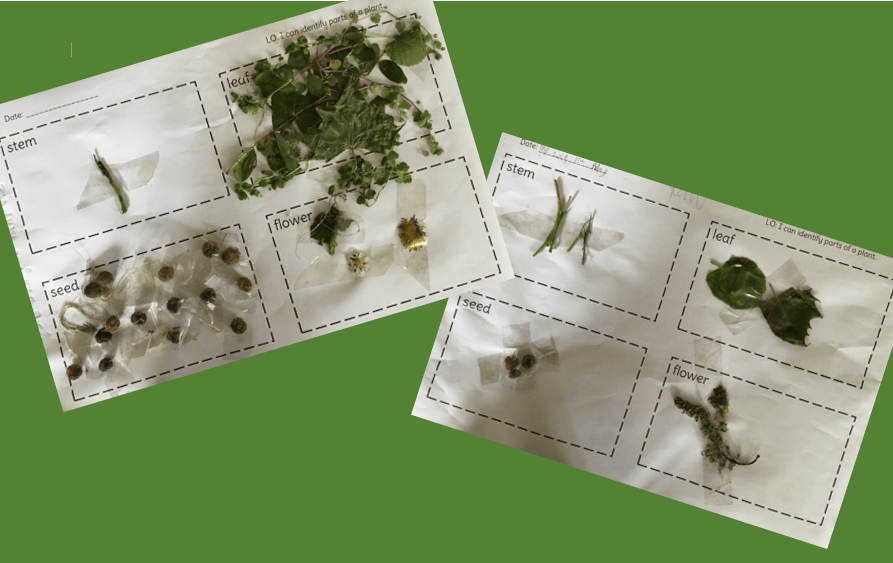 23/4/2019 - 26/4/2019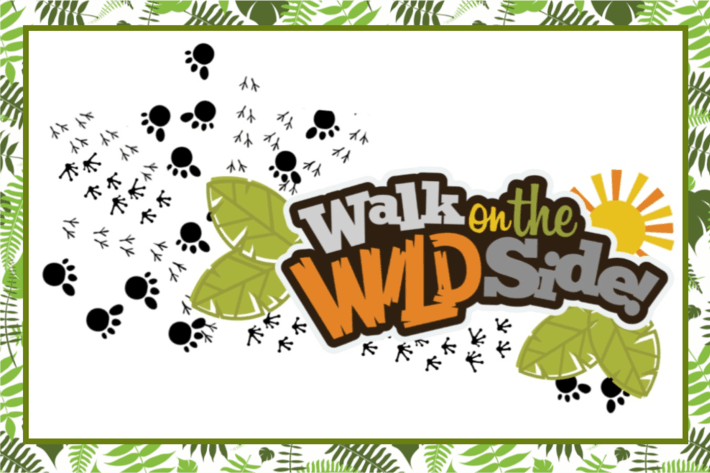 Welcome back and we hope you have all had a fun, relaxing Easter break. We got straight back to work with the introduction of our new topic and new book this week. In topic the children told us about their previous knowledge of flowers and created title pages inspired by the wilderness. We created sunflower pictures and labelled the different parts of a sunflower, we also found out some interesting facts about sunflowers - did you know that the tallest sunflower measures 9.17 m (30 ft 1 in) and was grown by Hans-Peter Schiffer in Germany! That is taller than a bus stood upright or 2 big elephants stood on top of each other!
We have already started doing some fantastic descriptive writing about our new book 'Wild' by Emily Hughes. We have had some great class discussions about our story and whether we think the adults were right or wrong to make the wild girl live in a house instead of the wild.
Finally in maths this week we have been practising our bar model method to answer multiplication and division questions. Keep practising counting in 2s, 3s, 5s and 10s at home because it really helps with our methods in the classroom!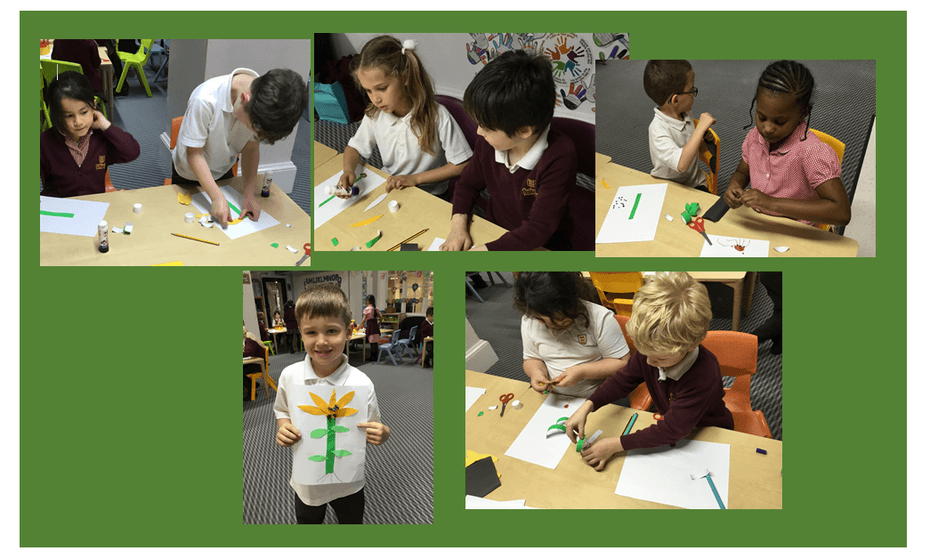 18/3/2019 - 29/3/2019

We have continued to enjoy learning all about the Great Fire of London in Choral class. We designed and built houses inspired by the houses of the Tudor and Stuart period. We had to turn the boxes inside out and recreate details using black card. This week we were sent an email from Pudding Lane Bakery asking us to evaluate some bread from around the world. We judged the bread on its appearance, smell and taste. We then chose our favourite bread from the selection. Now that we are bread experts we were able to create our own loaves. We worked hard kneading the dough and then creating interesting shapes for our loaves.
We have continued to write about the Great Fire of London in English, where we have used our knowledge of facts about the fire to write newspaper reports. This week we were inspired by our story Fire Cat, where we wrote our own versions of a diary entry from Sunday 2nd September 1666.
11/3/2019 - 15/3/2019

This week we have donned our lab coats, put on our goggles and questioned everything around us because this week is SCIENCE WEEK!
The children loved having a special visit on Wednesday from the Mad Science team for a special assembly 'Science of Magic.' It certainly got our inquisitive minds going and that afternoon we did an experiment to test different materials to find out which one would make the best bucket as we know they used leather buckets during the Great Fire of London. We also thought about which materials would be the most flammable. Next we decided to investigate what happens to solids when they are heated, we decided to test chocolate (YUM!) and put it in different places in our school to see what happened to it when it cooled. We have had great fun being scientists this week!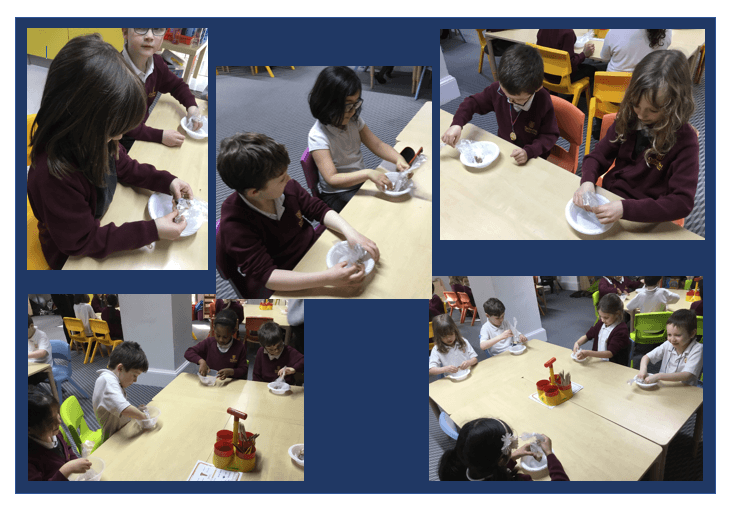 4/3/2019 - 8/3/2019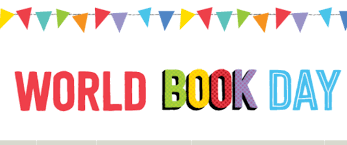 What a fantastic week we have had celebrating our love of reading! We love reading in Choral class so we have really enjoyed fitting some extra reading into our day. We have had reading in the playground everyday, reading in the class after lunch everyday, we took part in a Big Book Bonanza Quiz with Blues class, we had a story share with all of the other children and teachers in CPS and then finished our week off with an inspiring visit from Andy Seed - phew, what a lot of book appreciation!! We also loved seeing you all get into character on Thursday by coming to school as your favourite book character and sharing some facts and information about your character. We have still managed to squeeze in lots of learning about the Great Fire of London this week by creating timelines of our own lives and then creating timelines of the Great Fire of London. We also continued to practise our fractions skills by finding halves, quarters and thirds of numbers!
25/2/2019 - 1/3/2019
Welcome back to Term 4 in Choral class. We got straight back into the swing of things Monday morning by heading off to forest school where we worked in teams to predict the age of different trees and then checked our predictions by using lots of our maths skills!
Back at school this week we were very excited to find out all about our new topic 'Fire Fire.' We have began finding out lots of information about the Great Fire of London and we were amazed to see how much has changed since then.
We have began learning about fractions this week in maths. So far we know how to find half, quarter and a third of shapes, we also know that 1/2 and 2/4 are the same through some investigation of different shapes. Next week we will be carrying on our fraction work but using numbers!
11/2/2019 - 15/2/2019

We have had a fun filled, fantastic term that has been topped off by our visits to the forest. We have had 3 weeks of forest school so far where we have enjoyed den building, cooking up a feast in the mud kitchen, chopping wood, making assault courses and working in teams to go on a texture hunt. We are really looking forward to continuing our adventures next term when Choral class will be heading into the woods every Monday morning for the first 3 weeks of term.
It was great to see so many of your this week at our class assembly and in the classroom for our book shares, as always thank you for your continued support and have a lovely half term break.
4/2/2019 - 8/2/2019

WOW! What a busy week we have had. It all started with another letter from NASA. The mission this week was to design and make a rocket that would safely hold a person during a launch. We worked in pairs to draw the blueprints and then used junk modelling to bring them to life! Once we had successfully made our rockets we launched them over the balcony. It was really fun! Although some rockets failed the first trials, it didn't matter because we were very resilient. Check it out below!
21/1/2019 - 25/1/2019
This week we received another mysterious letter from NASA setting us the mission; 'What is it like to live on the International Space Station?' We set to work immediately investigating this by watching videos of Chris Hadfield aboard the ISS. He showed us how to sleep, wash, brush our teeth and many other daily activities. He also showed us how they make a sandwich in space, click here to see how. We created our own space sandwiches in the classroom and wrote instructions for other people to make their own. We are one step closer to becoming astronauts and we are ready for our next NASA mission.....
7/1/2019 - 11/1/2019

Welcome back and Happy New Year! There have been some very strange goings on at Cathedral Primary School this week and Choral class were the perfect people to investigate! We had heard about the strange appearance of an unknown object in the hall and decided to take a look. We collected evidence and looked for clues to try to find out what it could be and where it had come from. When we returned to the classroom a mysterious picture of a strange creature was on our board. We eventually discovered that the strange object was the crashed spaceship of a mystery creature called 'Beegu.' We have continued to find out more about this strange being this week by translating what she is saying in the story to ask for help and we have used our imagination to design Beegu's home planet. We will be continuing to learn about Beegu and her planet this term and I can't wait to see what we find out next!
3/12/2018 - 7/12/2018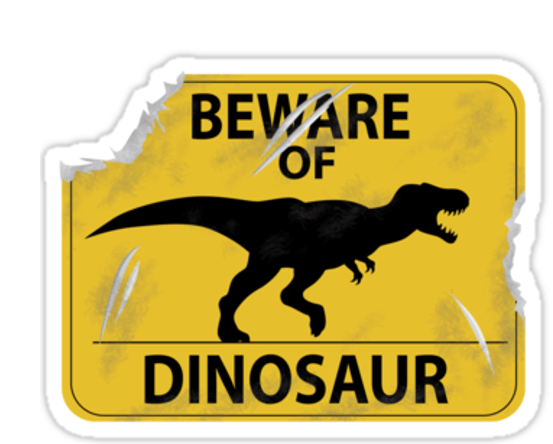 You won't believe what happened in Year 2 this week! On Thursday we had a very strange email from the cleaners about something that had been captured on a camera. We couldn't believe our eyes... THERE WAS A DINOSAUR INSIDE OUR CLASSROOM! Not only were we slightly scared but we had lots of questions. How did a Tyrannosaurus Rex get into school? If dinosaurs are extinct, where did this one come from? Has the school been damaged? Where is the humongous, scaly dinosaur now? So many questions.. so little time! If you spot the dinosaur roaming around Bristol please let a member of Choral class know! We have written down everything we know to let everybody know about this terrifying visitor!
19/11/2018 - 23/11/2018
This week has whizzed by with play practises, lots of singing and even some Christmas decorations being made, and we are still in November!!
This week we have been continuing to learn all about dinosaurs and what they eat. We sorted dinosaurs by their diets and created bar charts, we then learnt about food chains and how energy is transferred.
In maths this week we have been recapping how to find one more and one less to make sure we can do it really quickly and fluently. This will help us next week when we start adding and subtracting bigger numbers! We have also continued to practice counting in 3s and 10s from any number.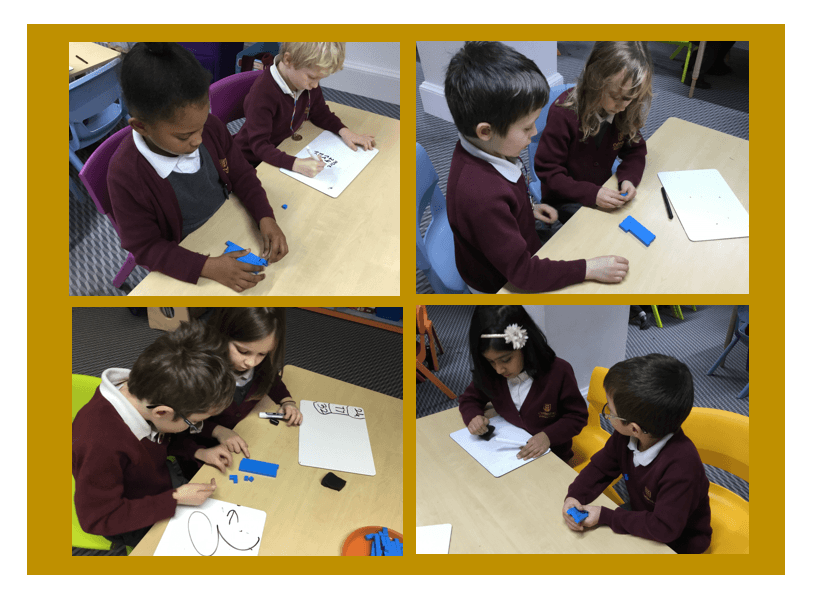 12/11/2018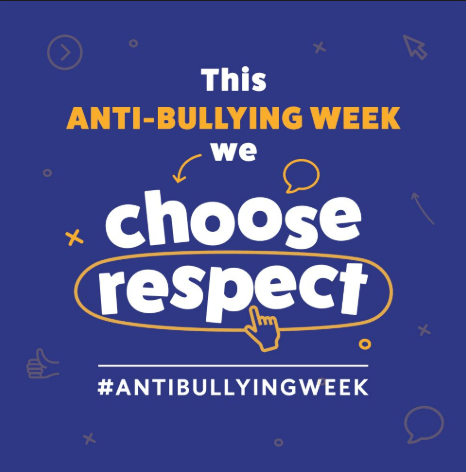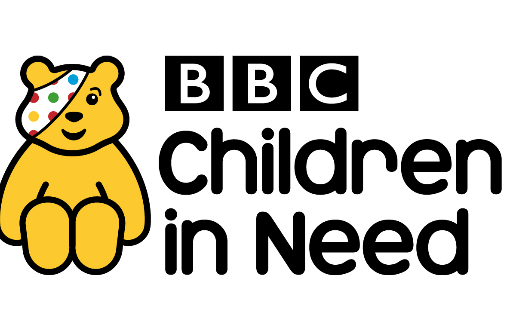 Wow, what a busy week it has been in Choral class! We kicked off our week with an Anti-Bullying week assembly and odd socks day. We have continued our discussions about anti-bullying week all week and the children worked together to create anti-bullying comic strips that showed this years theme 'choose respect.' We have also been listening and learning this years odd socks song, click here to have a listen at home!
We ended this week by celebrating 'Children in Need.' We had a whole class discussion about why we raise money for Children in Need and how important it is. We then enjoyed colouring in our own Pudsey's during choosing!
This week we have been learning lots of new vocabulary in English as we have been writing complex sentences using conjunctions (fancy!). The children have been amazing at using words such as 'but, because, that and or' in their writing to add more information. In Maths this week we have continued to find the difference in word problems and bar charts with great success! We have also been practising counting in 3s which has been going great, click here to hear our song!
Finally we are very proud this week that we have won the very important school award 'Ace Attendance.' This means that we have been the best class this week at arriving to school on time and ready for our learning! Keep up the great work Choral class and well done to all of you that arrive to school on time everyday, great job!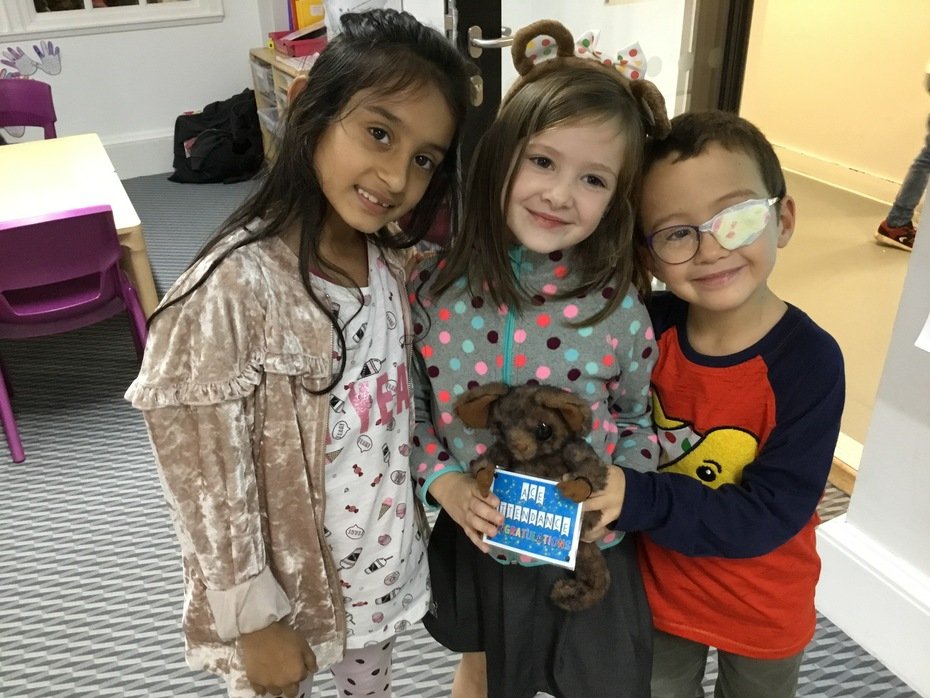 5/11/2018 - 9/11/2018
Welcome Back! And what a fun and productive week it has been! We kicked off our week by introducing our new topic 'Where did the dinosaurs go?' The children loved working collaboratively to sort out what they knew about dinosaurs already and adding their own dino facts. We have been finding out about the characteristics of living and non living things and of course things that used to be living - like dinosaurs!
We were also introduced to our new story for this term 'The Wondrous Dinosaurium', this week. We became book detectives using our inference skills and prediction skills by studying the front cover for clues. We then worked collaboratively using those skills and clues to sort out the pages of the story as they had got jumbled up. Finally we got to read our story and find out if our predictions were accurate, lots of us had made very good guesses using our inferences clues!
15/10/2018 - 19/10/2018

This week we have explored our final continent, Asia. We are very lucky to have a Japanese expert in year 2, the children loved hearing about Miss Lloyd's experience of living in Japan for a year. She taught us some Japanese words, we tried on a traditional Japanese kimono and we saw some of her pictures of beautiful Japanese cherry blossoms. We recreated our own Japanese artwork by carefully painting Japanese cherry blossoms, we had to be very careful to make sure each flower had five petals.
This week we also learnt about a very inspirational young person, Malala Yousafzai, who fought for her beliefs even when people told her that she shouldn't. We read Malala's book 'Malala's Magic Pencil' and thought about what we would draw with our own magic pencil to make our own lives, our friends lives and others lives even better.
Finally this week we have been continuing to partition numbers in maths to make 'magic 10' to add and subtract. There are lots of steps to partitioning but we have been so impressed with how well the children have been applying the steps and using their number facts to support their calculations!
8/10/2018 - 12/10/2018

This week we have zoomed off to visit another exciting continent AFRICA! We have loved exploring the continent of Africa and we found out all about an ancient tradition of mask making. We are creating our very own African masks using string and beads and brightly coloured patterns. We looked closely at the masks and noticed that the patterns are usually symmetrical, next week we will be decorating our masks to make sure our patterns are symmetrical too!
We have also become professional authors this week in choral class. First we wrote plans of our own version of the story 'Blown Away' where we changed our character and the setting they end up visiting. All week we have been writing different sections of our story and then carefully editing our story to make sure we have remembered all of our punctuation and used the best vocabulary we can. We have worked very hard to create exciting stories with a fantastic beginning, middle and end, I can't wait to read them!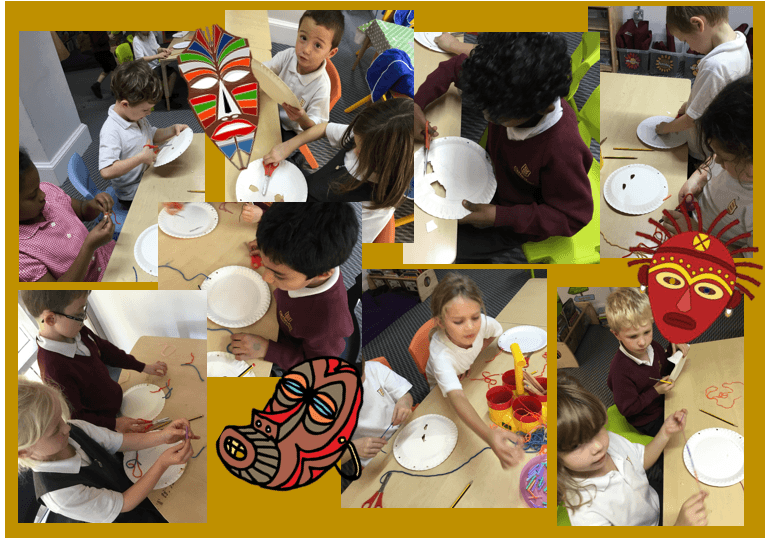 1/10/2018 - 5/10/2018
This week was finally our chance to go to Pizza Express to make our very own Pizza Express pizzas after we could smell the delicious smells wafting from Miss Lloyd's classroom last week!
We headed off to Pizza Express where we were given our own chef hats and aprons. Before we could begin we had to wash our hands. Next we were given a ball of dough to gently stretch using three fingers. The children were amazing at following the instructions of our Pizza Express chef! Next the children had to gently stretch the dough and shake off the flour before putting the base into a special pan. The children then carefully pinched the edges to create a crust before spreading the tomato sauce over the entire base. Finally we spread the cheese all over our pizza before the chef put them all into the extremely hot oven. We tidied up and read a story while we waited for them to cook then we headed back to school for the afternoon. I hope everyone enjoyed munching on their scrumptious pizzas when they got home!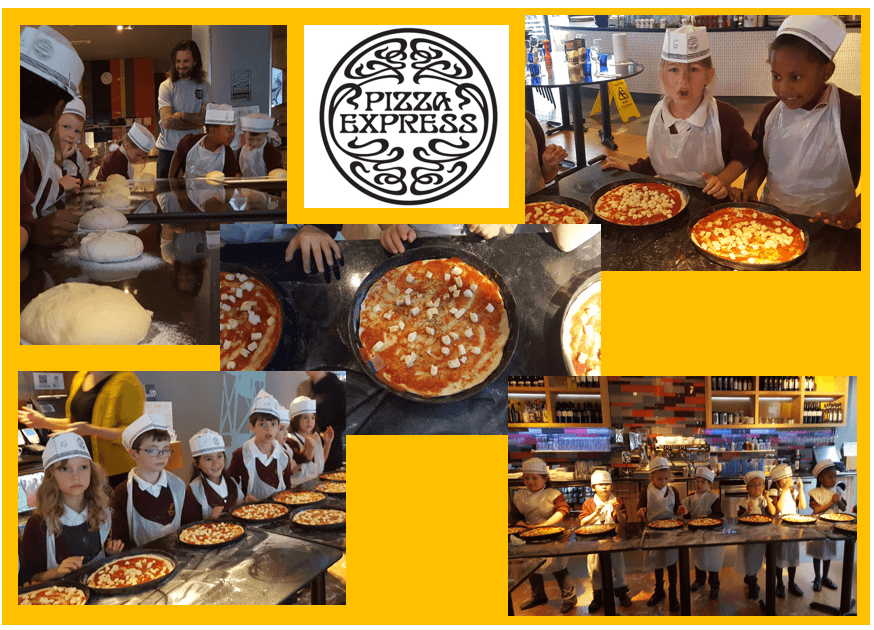 This week we also celebrated National Poetry Day by reading, preforming and creating our own poems. We worked in groups to learn the fantastic poem 'Everybody is doing it' by Benjamin Zephaniah about dancing all around the world, we threw in some of our own dance moves to help us remember the words. We then created our version of the poem about food that is eaten all around the world. I was amazed by the fantastic vocabulary used by everyone, writing these poems certainly made us hungry! Finally we watched the poem that has been specially written for NPD this year called 'change', click here to have a listen. We used this poem to inspire us to create our own change poems.
17/9/2018 - 21/9/2018

This week we have been celebrating all things South America! We kicked off our week learning about the South American artist Beatriz Milhazes. Beatriz is inspired by all things South American, in particular carnival season. We used her work to inspire our own colourful artwork by using different sized and shaped colour paper that we overlapped to create patterns. We were also inspired by the colours and noises of Rio Carnival so finished off our week with our very own Cathedral Carnival! We made our own crazy carnival outfits and played instruments as we paraded around Cathedral Primary School, it certainly brightened up a rainy Friday afternoon! We also found out about the different layers of the Amazon rainforest and all of the animals that live there to make our own rainforest pictures. We then used our knowledge of the rainforest to write incredible descriptions in English to practise writing expanded noun phrases. We have had another fun busy but fun week in Choral Class and we can't wait to see what continent we are going to visit next!
10/9/2018 - 14/9/2018
We have continued to have a fantastic time in Choral class this week. We were introduced to our key story this term 'Blown Away' and we have been writing lots of descriptions of the characters and the settings from the story, we are working hard to make our vocabulary as interesting as we can! In Maths we have been using our number facts to help us add 3 numbers as well as practising counting in 2s and 10s!
In topic this week we learnt a song to name the 7 different continents, click here if you would like to listen at home! We also listened to the traditional Polynesian tale of how Maui tamed the sun. We had the exciting challenge of working in teams to recreate the story, the children had to work collaboratively to design and build their own nets and ropes strong enough to hold up a ball, like Maui and his brothers did to capture the sun. The teamwork in the classroom was great and we have made some incredible designs, we will be testing them on Monday to see how strong they really are!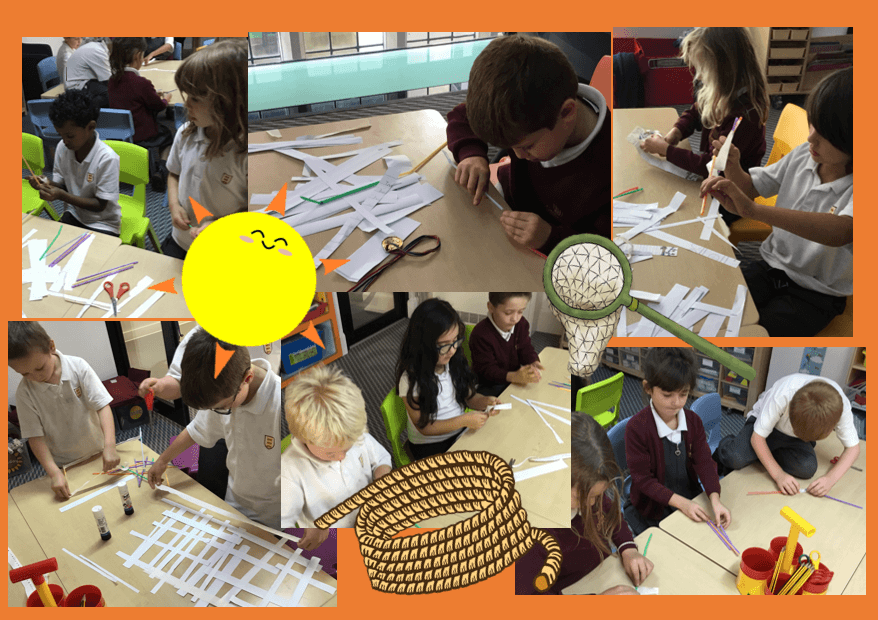 5/9/2018 - 7/9/2018

Welcome to year 2 Choral class! We have had a fantastic few days back at school and I have been amazed at how incredibly the children have settled back at school. We have had a busy few days getting to know each other, recapping how we behave at school and learning all about our new topic 'Globe Trotters' as well as squeezing in some maths, English, guided reading, yoga, art and choosing! Phew, what busy bees we have been!
Please visit our class page as it will be updated every week with our learning in the classroom as well as other useful links to spellings, calendar reminders and fun games!