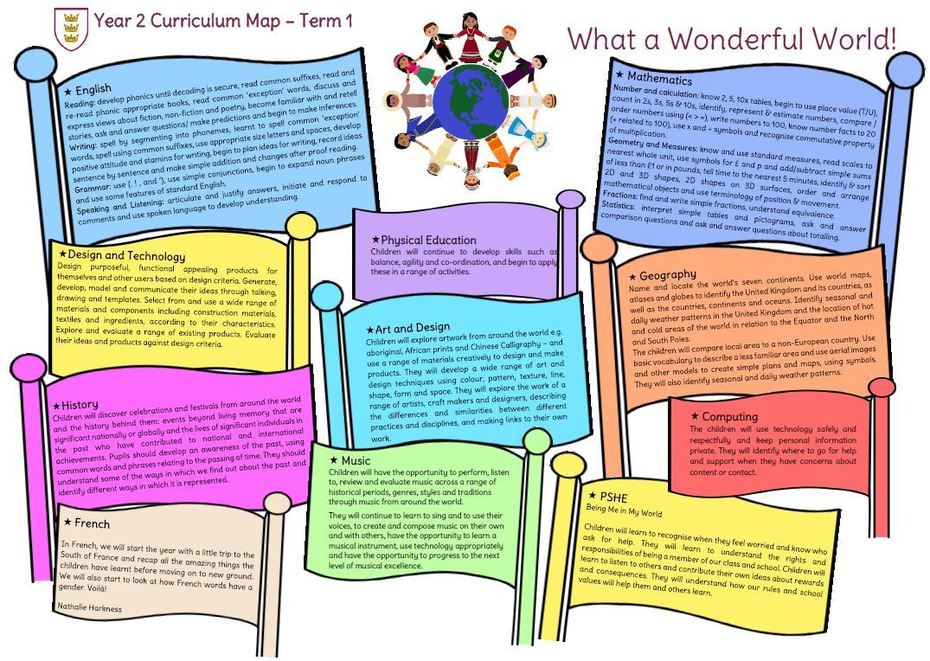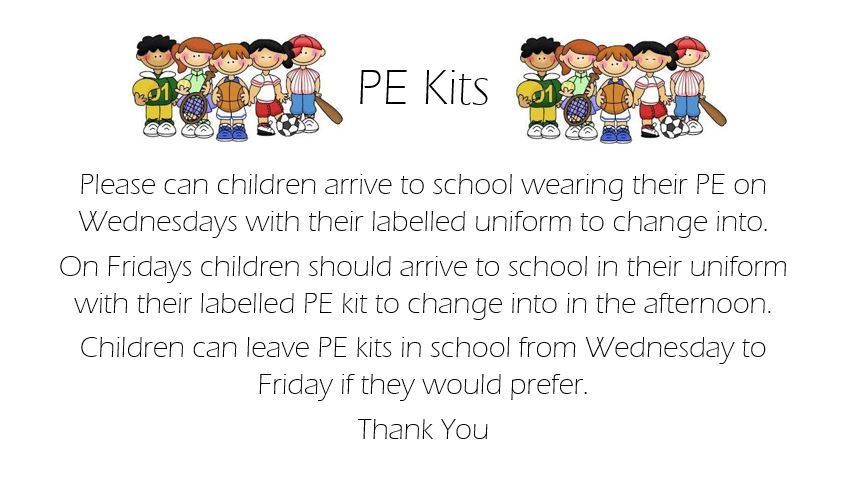 Spelling checks will take place every Monday so please make sure spelling books are in your book bag!

16/10/17 - 18/10/17

We did it, we managed to travel to every continent in just 6 weeks (with the help of a homework trip to North America). We finished off our term of travels by celebrating food from all around the world. We tried cous cous from Morocco, prawn crackers from China, nachos and salsa from Mexico, quinoa from Peru, brioche from France and turkish delight from Turkey! We were so impressed that everybody tried everything, even if nobody thought the quinoa looked particularly tasty! We came up with lots of interesting adjectives to describe the food and used these words to write a recount of our continent food tasting. What a fantastic way to end a brilliant first topic!
Have a great half term everybody!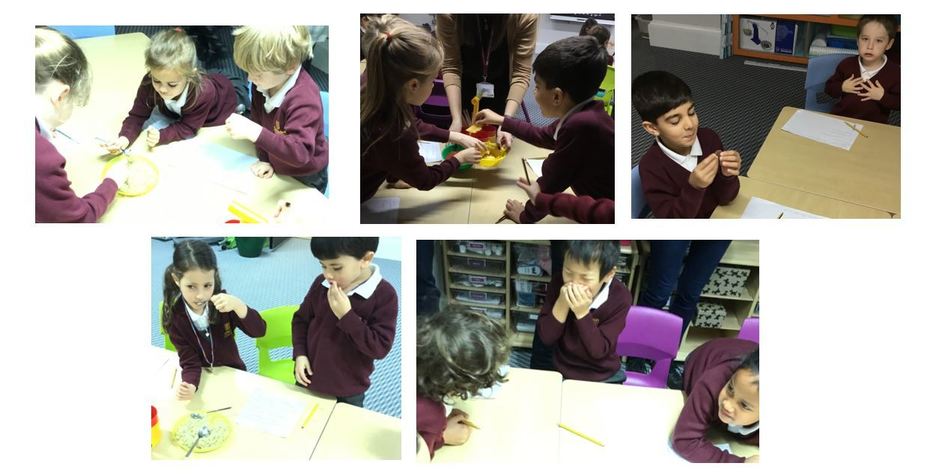 9/10/17 - 13/10/17

This week we visited the beautiful continent of South America. We created fact files about the great country of Colombia, helped by our in-class expert! Next we studied the art of Beatriz Milhaze, who has been inspired by Matisse who we studied during Europe week. We enjoyed layering shapes and adding detail using bright colours inspired by the bright colours of Brazil. Finally we found out about the layers of a rainforest and created our own rainforest pictures with our new knowledge of where different animals live in the forest.
We had a fantastic end to our week with our whole school celebration for the official opening of Cathedral Primary School! We all enjoyed the visit from Laura James the author of Captain Pug, we are looking forward to reading it as a whole class next term. We also had a surprise visit to our class at the end of the day when the mayor Marvin Rees popped in to say hello. All the children were very excited and got to ask him some important questions about his job!
2/10/2017 - 6/10/2017

To kick off our learning about the continent of Europe we visited a local Pizza Express restaurant to find out more about everybody's favourite Italian food – PIZZA! Before we could begin preparing our delicious dish we had the most important job to do, washing our hands! Once everybody had washed their hands we each stood on front of a piece of dough and followed the instructions of the Pizza Express chef to create our own classic margherita pizza.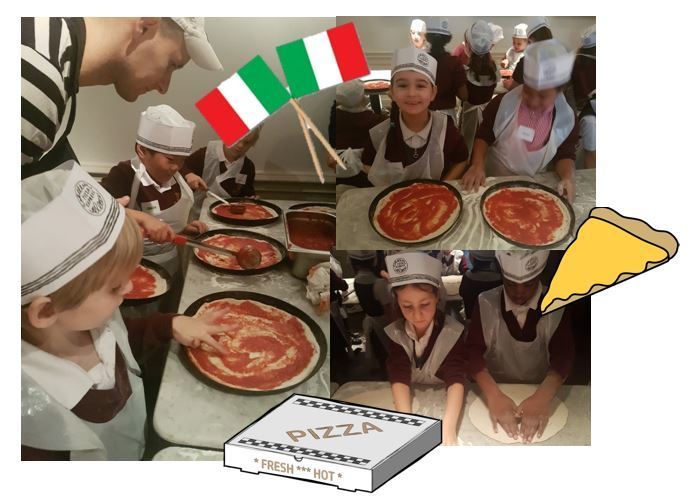 First we had to use our finger tips to gently stretch out the dough. Once we had done this we had to carefully brush off the flour that had been stopping it from sticking to the table. We had to carefully place it into a tray and continue to stretch the dough until it reached the edges and then press our fingers around the edges to make a crust. We had to be very gentle to make sure we didn't make any holes in the base. Next we added a dollop of tomato sauce and spread it over the whole base, and then finally we could add our mozzarella cheese to the top of our pizzas. We were so amazed that their special ovens allowed them to cook the pizzas very quickly, it only took 20 minutes for them to cook all 35 of our pizzas!
25/9/2017 - 29/9/2017

This week we hopped on our plane and traveled to the continent of Africa! First we did some fact finding about the continent and learnt about important people from Africa such as Nelson Mandela and Mo Farah. We were amazed by some of the incredible landmarks in Africa such as Victoria Falls and Mount Kilimanjaro. We also found out about the various landscapes in Africa and the incredible animals that live there, including the 'Big 5' - lions, leopards, rhinos, buffaloes and elephants! We then created African silhouette pictures by using pastels to create a beautiful sunset and then carefully cutting out the shapes of African animals and trees from black paper to layer on top to create a silhouette.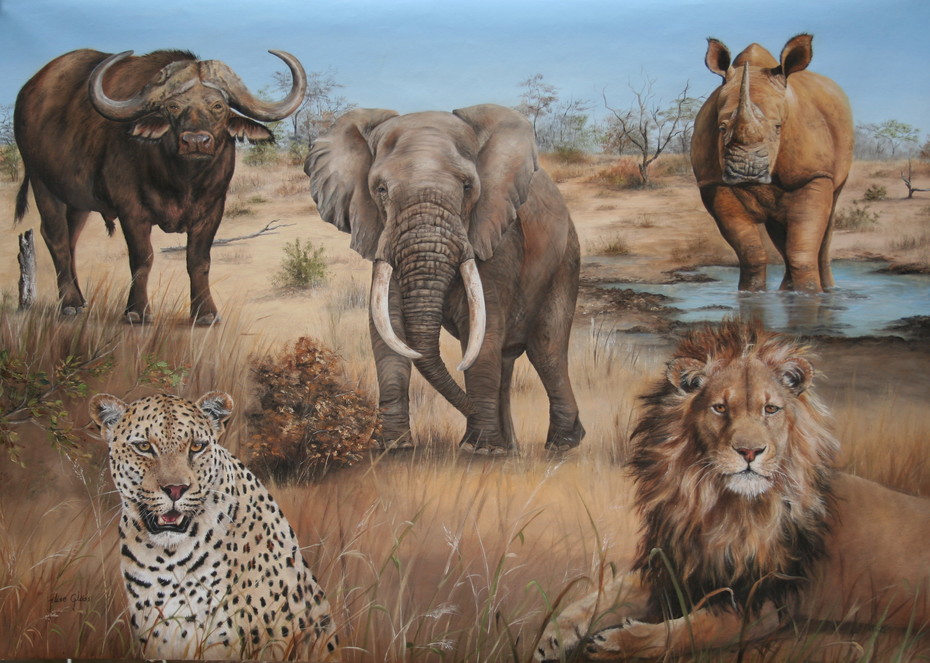 This week we celebrated 'National Poetry Day' by studying our topic poem 'Everybody is doing it' by Benjamin Zephaniah, a poem about how people dance around the world. We had a go at learning the poem and performing it as a whole class on Tuesday and then on Thursday we innovated the poem by creating our own but changing the theme to food that is eaten around the world. We wrote fantastic poems and enjoyed sharing them with our friends.
18/9/2017 - 22/9/2017

This week in our topic learning we have found out lots about the biggest continent, Asia! First we found out lots of interesting facts about China to create our own fact files, we were amazed to find out that it is the second biggest country in the world and it has the biggest population!!!
We found out that the Dragon is an important part of the Chinese culture. We continued our collaborative learning to create our own Chinese dragons in small groups by deciding who would make the different sections of the dragon and what materials we could use.
Finally we created cherry blossom art in honour of Japan as this is their symbolic flower. We have had a great week learning about Asia and can't wait for next week's adventure to another continent!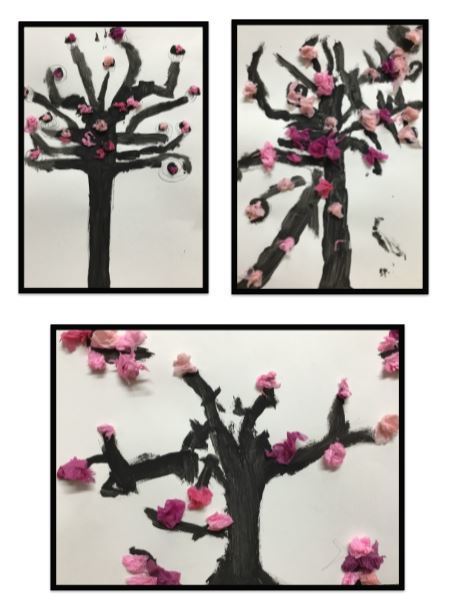 11/9/2017 - 15/9/2017

What a brilliant first whole week in Year 2 we have had! In English and Maths we have been recapping lots of our learning from year 1 this week and everybody has worked hard to remember the skills and strategies we have used before.
This year we will be working on lots of collaborative tasks to help us improve how we work as a team. Through our topic learning this week the children were set the challenge to make nets and ropes strong enough to carry a ball, just like Maui and his brothers did when they tamed the sun. Everybody worked in teams to share out jobs, share ideas and plans and work as a team to create the strongest net and ropes. We were blown away with how well the children communicated with each other and how inventive they were with the limited resources they were given. Well done Year 2!!