Breakfast Club is available during term-time between 7.45 - 8.45am and costs £3.00 per day for each child.
Breakfast Club is held in the Primary School small hall. Please do not leave your child unattended outside of the main entrance before 7.45am. A member of CPS Staff must be on site to register your child into Breakfast Club.
A choice of cereal is offered, as well as toast, fruit juice and milk.
Booking:
Parents will need to book their child into Breakfast Club via the Parent Pay website. Please click on the logo below to access the login page.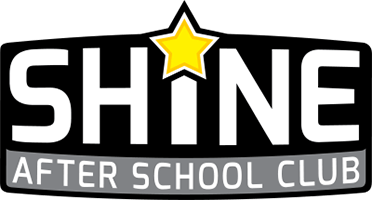 Shine News...
I am writing to let you know that due to some internal promotions and reshuffles, there will be a new manager at the after school club after Easter. Jack Carrington did a fabulous job in managing the Cathedral ASC and I'm sure you will want to join me in wishing him all the best in his new role at Cotham Gardens Primary, where he will help to set up and run a brand new after school club.
James Woodman, who already works most afternoons at Cathedral, will be taking over the manager's role and has lots of great ideas for the after school club. We are delighted he has accepted this position and I know he's really looking forward to the future at CPS.
Kind regards
Suzanne Allsopp
Director of Safeguarding & Wraparound Care
Shine Wraparound Care Ltd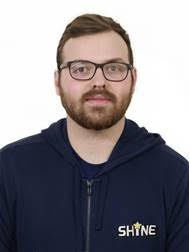 My Shine - After School Clubs. Book online at www.myshine.co.uk
Shine provides After School Clubs at Cathedral Primary School. Offers a friendly and welcoming after school club for school children of all ages, Shine utilises the school's beautiful building to deliver a range of activities that are enjoyable and stimulating for all children at the end of a school day.
During SESSION 1 from 3.30pm, children have the choice of a CREATIVE or SPORTS based activity. For children who require a longer period of care until 6.00pm, SESSION 2 begins at 4.45pm with snack time followed by a range of activities designed to wind things down after a demanding day. Parents can book SESSION 1 or SESSION 2 only or a combination of both as required.
SESSION 1 only: £6.00 per day
15.30 - Registration and arrival
15.45 - Creative session
16.45 – Latest departure
SESSION 2 only: £5.00 per day
16.45 - Registration
16.50 - Snack time followed by Creative & Play session
18:00 - Latest departure (please note parents who are persistently late collecting their child may be charged a late arrival fee)
Shine's Weekly Programme
Shine's weekly programme is reviewed and updated on a term-by-term basis. For details of the latest programme, please look online athttps://www.myshine.co.uk/school/cathedral-primary-school.
General Information
Shine After School Club staff are qualified, DBS checked and insured with considerable experience of delivering quality activities for boys and girls of school age. We are OFSTED registered and consequently accept Child Care Vouchers.
For further information please contact Shine After School Club manager James Woodman at:
Email: shinesasc_cathedral@hotmail.com

Web: www.myshine.co.uk

Tel: 07495 020 886