Equality, Diversity & Inclusion
Equality, Diversity and Inclusion (EDI) at CPS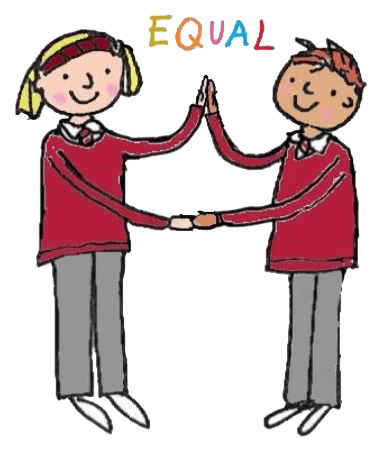 At CPS we embrace Equality, Diversity and Inclusion in everything that we do. We are committed to everyone in our school community experiencing equality of opportunity, respect and feeling included. We celebrate diversity and promote a positive culture where everyone can thrive and feel proud of who they are.
We recognise our responsibilities under the Equalities Act 2010 and we aim to move beyond compliance with the legislation and to embody the spirit of the legislation through continuous improvement. We are striving for the best experiences and outcomes for all of our children.


What next?
We are currently undertaking an audit of EDI at CPS to establish what we do well and what we need to improve on. Following this we will be consulting with our school community on updated equality objectives and putting in place an action plan. We will also be updating this webpage to show how we are meeting the duties under the Equality Act 2010 in a cohesive structure.
Current work running alongside this includes:
All staff EDI training

A curriculum review to improve representative and diversity

Attending the Trust EDI group to create a step change in EDI across the Trust

A CPS EDI working group
Who is responsible for EDI at CPS?
Everyone is responsible for EDI at CPS but Louisa Gerolemou (Deputy Head) is currently coordinating the EDI projects at CPS supported by a working party of Mrs Lewis, Miss Lloyd and Miss Edwards. The CPS governing body has ultimate responsibility for ensuring that we meet the requirements of the Equalities Act 2010 and at Trust level the Board of Trustees has overall responsibility for EDI.