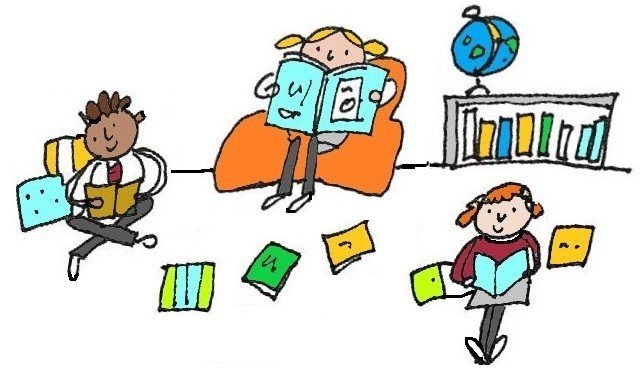 At Cathedral Primary School we strive to foster a love of reading throughout our school.
Teaching of reading:
Reading is taught through a systematic delivery of synthetic phonics using the programme Read Write Inc. This begins during Term 2 of Reception and continues until the end of Year 1. This approach teaches children the skill of decoding words through segmenting sounds and blending.
Once children have developed the skill of decoding we develop their understanding of word. From Reception onwards children are exposed to a wide variety of high quality texts where they are able to build skills needed to understand what has been read. One way that we teach comprehension is through extensive book studies in discrete English lessons. A key text is used and often linked to chosen class topics, where children then develop their understanding of what has happened in the story through completing related tasks and teacher questioning.
From Year 1 onwards children take part in weekly guided reading. In small groups children share a story at their own reading level with the class teacher. Children are able to discuss word meaning, make predictions about what they think the story may be about or what might happen and retrieve information from the text.
We continue to develop a love of reading across the whole school through a wide range of fantastic literature for children to access independently and through whole class shared stories. In Key Stage 2 the children continue to read for pleasure through daily quiet reading, paired reading and access to good quality literature.