Mrs Hughes's Class page
Welcome to our Year 4 Soul Class page!
Curriculum Map Term 1 and 2
Class Information
Can you please ensure that your child brings a coat to school every day. Sometimes it is raining a little and we still need to get outside and get some fresh air.
Home learning books
The children each brought home a home learning book to be used in the event of remote learning. Please keep this safe and do not use it for anything else! Your child's Seesaw login is stuck inside, and their Spelling Shed and Times Table Rockstars logins have been stuck to the front cover so you have all this information in one place.
PE
We have PE on Wednesdays. Please send your child to school in their PE kit, which they will stay in all day.
Reading
We will be doing whole class guided reading this year and have some wonderful books to explore. For their reading to develop, it is important that every child reads at home as well. We recommend that they read at home at least 4 times each week, ideally to an adult or an older sibling.
Spellings
We will be using Spelling Shed again this year. A different spelling rule will be set each week with games and activities for the children to practise at home. Please encourage them to login and play the spelling games provided regularly. It is more beneficial to break this up into playing for a short period each day rather than having one longer session each week.
Times tables
We are going to continue to rote learn our times tables in the same way that the children started last year. We will work together as a class to learn new facts each week, and then do a timed test at least three times a week. Times tables are a really important part of our maths learning, so please help your child by asking them about the times table facts that we are learning in class. We encourage them to keep using Times Table Rockstars at home as this is a really helpful and fun way to practise.
Week 3
The children got off to a fantastic start in English this week, writing some amazing setting descriptions of our new playground. We then started exploring the language of non-chronological reports, ready for writing our own next week.
In maths we have been focussing on place value in four-digit numbers. We have practised partitioning numbers in different ways and thinking carefully about what the different digits in a number represent. On Friday we did some practical estimating by sliding paperclips along a piece of paper to estimate where different numbers would be. Perhaps they could demonstrate this to you at home!
As part of our topic work on Ancient Greece, we have begun to think about the ways that Ancient Greek civilization has influenced life today. We held our own vote under the Ancient Greek system of democracy to demonstrate how this worked. Four children were randomly chosen to be the boule. They were given a choice of topics to decide what the ekklesia should vote on, and decided to ask the ekklesia to choose what we should do in Golden Time on Friday. Everyone else in the class took a slip of paper which assigned them a role. Only male Athenian citizens could vote in the ekklesia so none of the girls got a vote and neither did anyone who was a slave, a child or a Metic (not Athenian citizens). The ekkleisa voted and chose to play games in Golden Time. Many people in our class (particularly the girls!) felt this was not a fair system as they hadn't been allowed to vote. To enable everyone to have a say, we changed roles so that we were all male Athenian citizens and could vote in the ekklesia. We put the issue to the ekklesia again and it turned out that class games won again, so we finished our week on Friday with some exciting class games.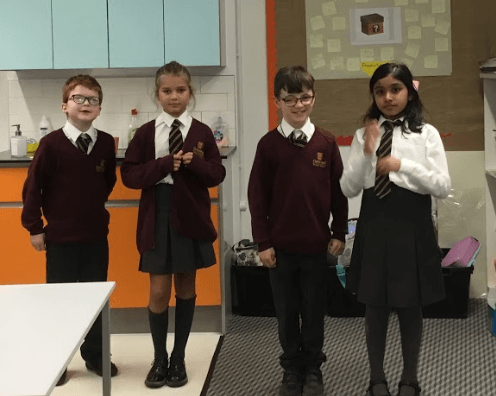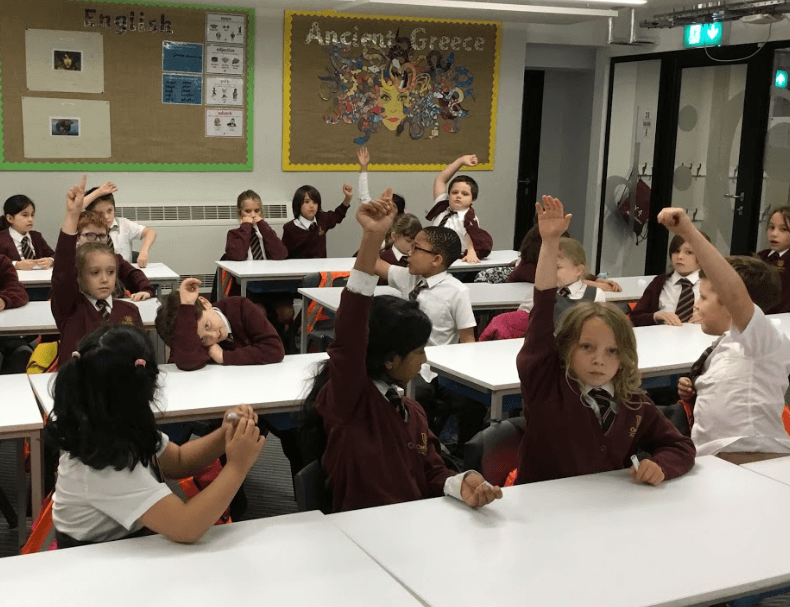 Week 2
This week we started to get more into our normal routines in class, with maths and English each morning and other curriculum subjects in the afternoons.
During maths lessons this week the children have shown a fantastic attitude to their learning, doing their very best in assessments that we have undertaken to help us to understand where they are at and plan for the next steps in their learning. We also enjoyed exploring a more creative side of maths, discovering how to create cubes through modular origami.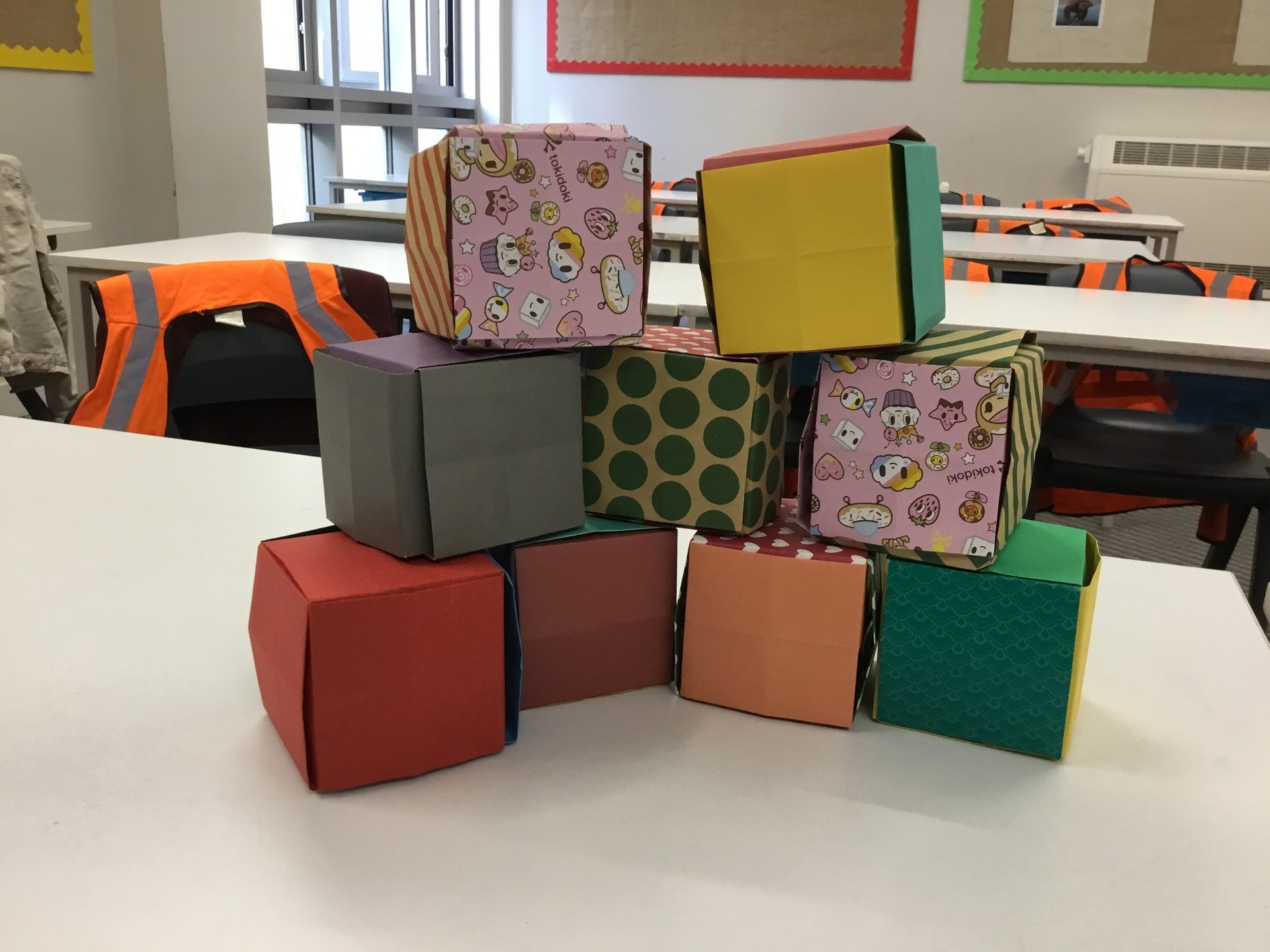 In English, we looked at different monsters from Greek mythology and have been working on different writing techniques we can use to describe them, including expanded noun phrases and similes. Alongside this, in history we thought about what chronology means and create some long toilet roll timelines to help us understand when Ancient Greece existed relative to other events in history.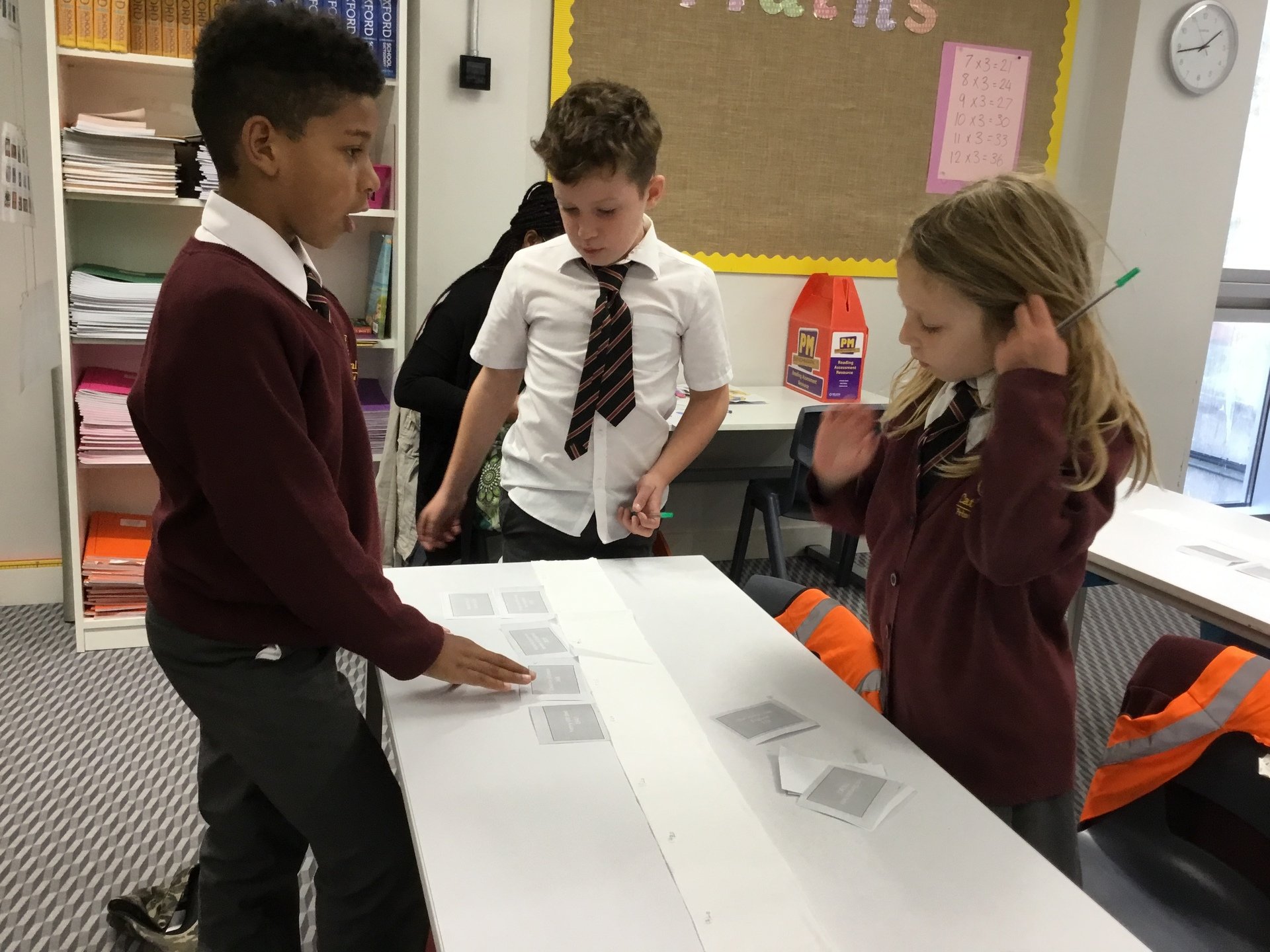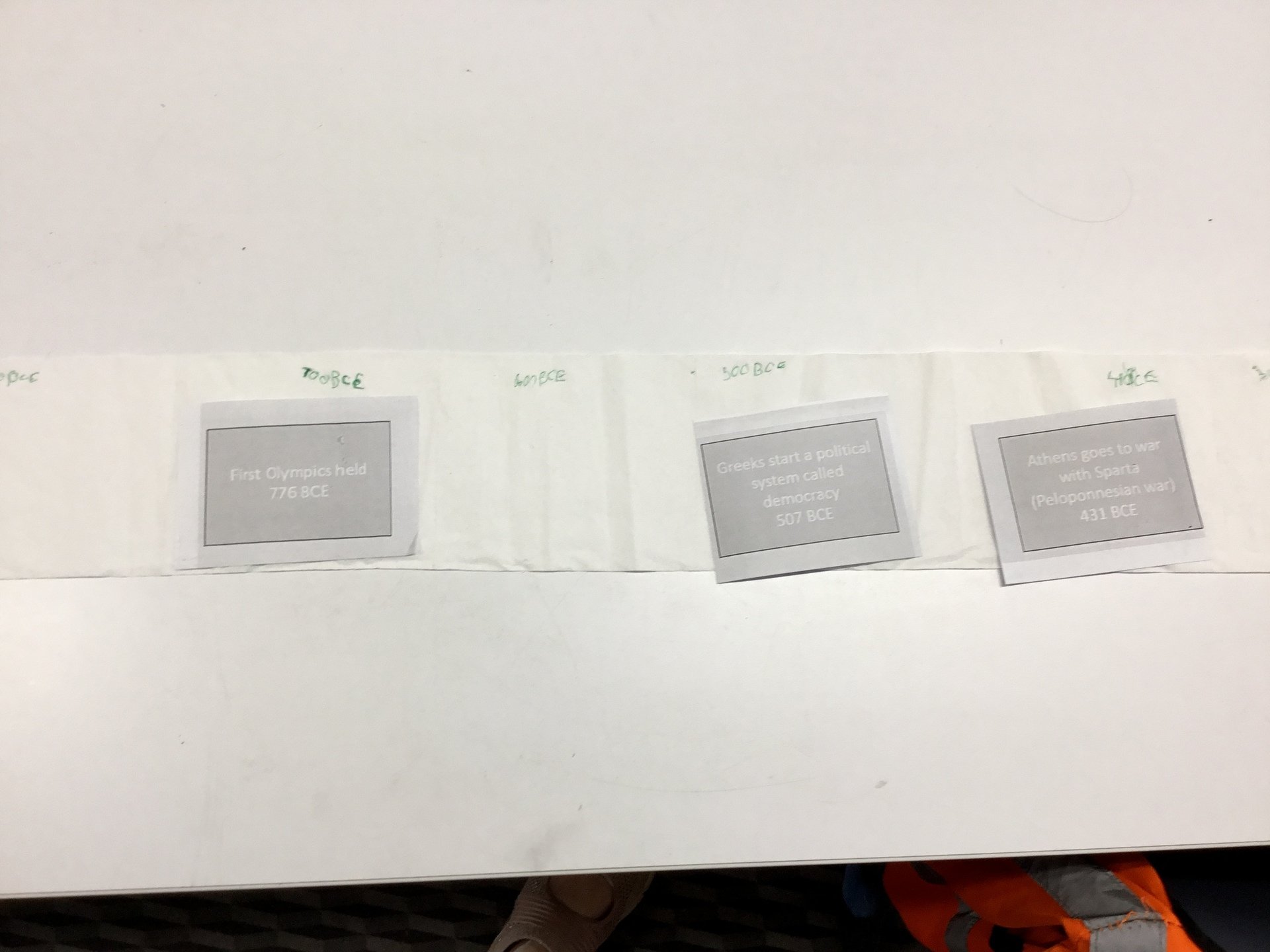 During the course of the week we also enjoyed a return to PE with Mr Baynton, learning French with Miss Veuve, beginning a music unit on junk percussion and doing some fantastic art work based on Greek myths. Pictures to follow when the paint has all dried!
Week 1
We have had a fantastic first few days back in school this week. It was brilliant to see how excited the children were to be back and I have been so proud of the way they have settled back in so well.
To prepare us for the new year, we have talked about our school values and introduced our new value of resilience. We also thought about creating an emotional toolkit to help us deal with the ups and downs of life.
The children have been keen to get stuck into their learning. During our maths investigations they have really impressed me with their willingness to have a go and push themselves to improve their work.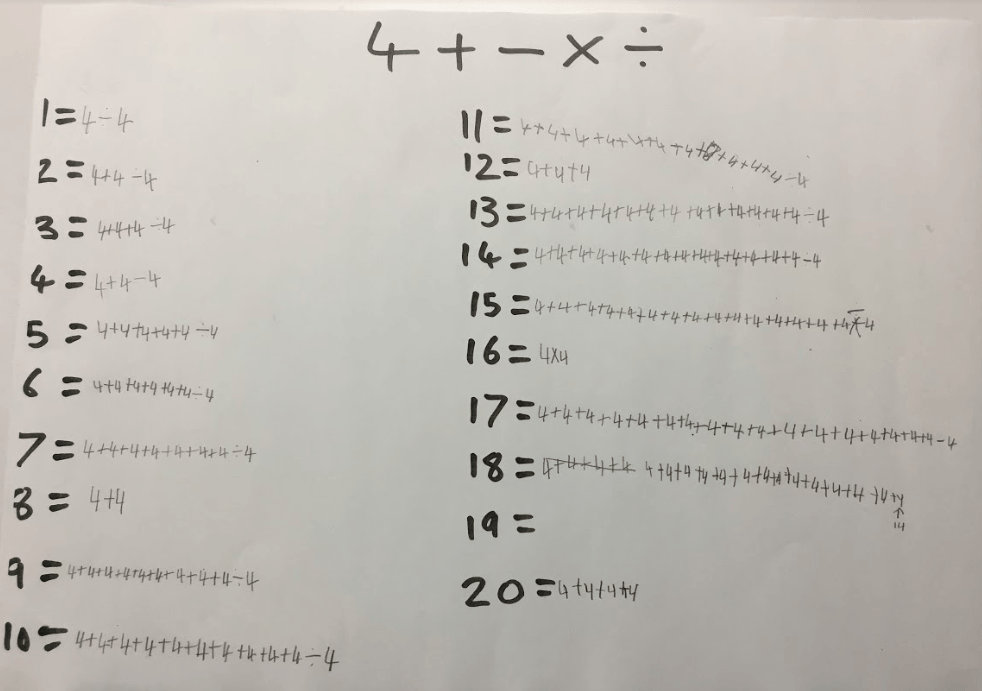 In computing, we have been thinking about e-safety and learning about different ways to stay safe online.
We also started to think about our new topic of Ancient Greece. We have begun exploring Greek myths, learning the tales of Pandora's Box, Theseus and the Minotaur and what happened to Arachne when she defied the gods. More of this to come next week!