Mrs Hughes's Class page
Welcome to our Year 4 Soul Class page!
Class Information
Coats
As the weather becomes more autumnal, please ensure your child brings a coat to school each day so that we can get out and enjoy some fresh air even if it is a bit damp!
PE
In a change to our previous pattern, we will now be doing PE on both Tuesday mornings and Wednesday afternoons for the next few weeks. Please send your child to school in their school uniform but with a name-labelled PE kit in a bag.
Reading
Reading with your child is a key part of supporting their learning. Children should be reading at home every day, ideally to an adult or an older sibling, and please date and initial their reading records when they read.
Spellings
This year we are going to be using a new online spelling system in school, and so there won't be a weekly spelling test. Logins for Spelling Shed have been stuck on the front of each child's Reading Record. Please encourage them to login and play the spelling games provided regularly. They earn honey pots for the amount of games completed so we will be looking to see who our keenest spellers are!
Times tables
We are going to continue to rote learn our times tables in the same way that the children started last year. We will work together as a class to learn a couple of facts each week, and then do a timed test three times a week. Times tables are a really important part of our maths learning, so please help your child by regularly asking them about the times table facts that we are learning in class.
Homework
Homework sheets are sent home on a Thursday and due back the following Wednesday. These will contain a mixture of maths and English questions to support our learning in class.
Curriculum map
Our curriculum map for this term is set out below. I am not sending paper copies home with everyone for environmental reasons, but if you would like one do let me know.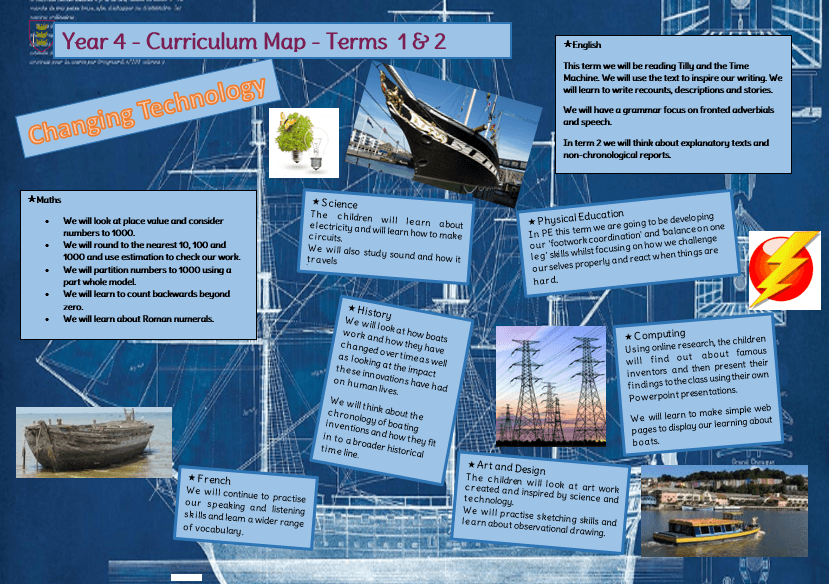 TERM 2
Week 1
It's been great to see the children back and so ready to learn this week!
It was brilliant to see that the children's efforts on Spelling Shed over half term meant we were top of the school leader board - well done Soul Class! Please do encourage your children to keep going with Spelling Shed at home as well as reading regularly, as we can see the impact this is having on their spelling.
In maths we have moved on to subtraction, and have been focussing o different strategies we can use to support mental calculations.
This term we are going to focus on non-fiction texts in English, and are beginning by looking at biographies. We have explored the genre and what makes a good biography, and started to look at a biography of Nikola Tesla before we write biographies next week. This links nicely to our science work where we have started to think about the wonders of electricity!
We have continued to think about the history of boats, and this week looked at the development of steamships and the innovative design of the SS Great Britain.
Please note that for the next few weeks we will be having an extra PE lesson on Tuesdays as well as on Wednesday afternoons, so please ensure your child brings a PE kit on both days.
TERM 1
Week 8
What a brilliant end to our first term!
In English the children have been looking at the Witches' Spell from Shakespeare's Macbeth. They worked on performances of this in groups and I was very proud to see their confidence and the great dramatic skills on display as they performed to the class. This inspired some great poetry writing of their own.
In preparation for our trip, in topic lessons we looked at the history of Bristol harbour and compared pictures of what it looked like in the past compared to now. There was some brilliant detective work and attention to detail to match up scenes that have changed significantly but where small clues showed it was the same place.
The highlight of the week was undoubtedly our trip to Underfall Yard, and I am very grateful to the parent volunteers who came with us. It was fascinating to learn both about the history of the yard and how it is still crucial in the management of Bristol harbour. We also took the opportunity to apply the sketching skills we have been working in class, and had a really enjoyable time sat sketching the boats on the water.
Week 7
We have been continuing our work on addition this week, and it was great to see how much everyone had remembered about using column addition from previous years. We have talked about other strategies we can use, particularly when adding multiples of 10, 100 or 1000, and how to spot the best strategy to use for different questions.
In English we have continued our focus on descriptive writing, and looked in detail at how we could describe settings as varied as the aboard the Mayflower with Pilgrim Fathers, an Inca city, the Stone Age and the inauguration of Barack Obama! This brought to life the time travel stories that we wrote during the week.
Our study of the history of boats moved forward to the golden age of sail this week. We discovered the advantages that sail power had over rowing boats, allowing boats to go further and faster, and wrote imaginary adverts for the great new technology of sails!
Week 6

This week in English we have been focusing on descriptive writing and looking at how we can use expanded noun phrases, similes and fronted adverbials to enhance our writing. On Friday we chose which time periods we wanted to focus on for our time travel stories next week and I was blown away by the number and variety of different time periods the children knew about! After a class vote we narrowed it down to 4 choices which we are going to look at in more detail next week.
In maths we have been using the "make 10" strategy the children learned in year 2 to help us add multiples of 100 together.

In our first topic lesson we continued to work on our sketching skills, this time looking at shape and form as we sketched sailing boats. On Tuesday we linked our work on the history of boats with Black History Month as we studied the Empire Windrush. We considered the context of immigration from the Caribbean to the UK, the journey the Windrush made, and what life was like for immigrants arriving in the UK at the time. This provoked some very thoughtful and passionate debate in Soul Class and I was very impressed by the sensitivity and empathy shown.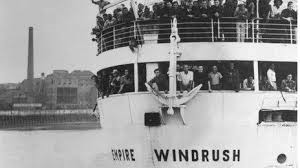 On Friday we rounded our week off with a class party to celebrate having filled our marble jar. We had a great celebration together and it was wonderful to meet so many of our teddies!
Week 5

In maths we have moved on to looking at addition. The children have amazed me with their grasp of maths vocabulary - try asking them to explain what addend and sum mean! We have also looked at different types of addition: aggregation - where different sets are combined, and augmentation - where a set grows in size.
During English this week we have been writing stories about Tilly's journey through time looking for her Dad. It has been great to see the children using a clear 5 part structure for their stories and applying our grammar work on punctuating speech in the sections of dialogue.
In our topic work we have finished our posters on early boats. We had a very enjoyable afternoon working on our sketching techniques so that we build up the skills needed to start sketching boats next week.
On Friday we had our first achievement assembly of the year and were very proud both of the members of Soul Class who received awards, and of a number of children in our class who received Cathedral cats for their attentive listening throughout assembly. Keep up the great work Soul Class!
Week 4

This week in English we have been looking at the features of newspaper reports and had a go at writing our own reports about the disappearance of Tilly's dad. We came up some super attention grabbing headlines, so may have some future journalists here!
In maths we have been looking at number lines up to 10,000 and practising our code cracking skills with Roman numerals. It was great to see how much the children remembered from their work on the Romans last year and that we were able to build on this knowledge to look at the numerals for bigger numbers.
For our topic work we have been looking at early boats and gathering information to make posters about these. Try asking your child how old the first known boat is - we were amazed by the answer!
On Tuesday we enjoyed our first visit for this year to the Central Library. As well as listening to some great stories, the children all got to choose a library book to enjoy.
Week 3

Its been an exciting week in Soul Class as we worked in pairs on a challenge to design a boat that would float, holding a playmobil man! After looking at the design features of different types of boats, we drew ideas for our own boats and then set to making them from the materials supplied. Finally, on Friday we tested them out and were delighted that nearly all of them floated!

In maths we have been working on rounding numbers. We have learnt that when we are rounding to the nearest thousand we need to think about which multiples of 1000 a number is between, and then look at which its nearest to. To help us, we have practised the rhyme:
"Five or more raise the score, four or less let it rest!"

Our focus in English has been on punctuating speech. As well as remembering to use speech marks, we have worked on other punctuation such as capital letters at the start of speech, commas at the end of speech and using a new line for a new speaker. We finished by writing an imaginary dialogue between Tilly and her dad and it was brilliant to see the children putting into practise all of the things we had been working on.
Week 2

This week we introduced our first topic for this year "Changing Technology". The curriculum map above shows that we are going to be learning about inventors and inventions, and in particular we are going to be focusing on the history of boats. We began this week by thinking about what chronology means and mapping out the chronology of our own lives. We started trying to identify a chronology of different types of boat and discovered that sometimes pictures can be deceptive!

Our work in English has been linked to the beginning of "Tilly and the Time Machine". During the week we practised writing in paragraphs and using fronted adverbials, and then put these skills into action writing a diary entry as Tilly.

In maths we have been looking at 4 digit numbers and what each of the digits in these represents. Alongside this we have been doing plenty of mental maths practice and making sure we always explain how we know what the answer is.
Week 1

It has been lovely to see all the children so excited to be back at school and to start getting to know our new class.

We have been warming up our mathematical brains with some problem solving challenges, and thinking about how finding patterns and showing resilience are important skills in maths.

In English we have started our book for the term "Tilly and the Time Machine" and we're already hooked to find out what adventures Tilly is going to have!