Mrs Hughes's Class page
Welcome to our Year 4 Soul Class page!
Information about the upcoming Times Tables Check
Class Information
PE
We have PE on Wednesday afternoons and Thursday mornings. Please send your child to school in their school uniform but with a name-labelled PE kit in a bag.
Reading
Reading with your child is a key part of supporting their learning. Children should be reading at home every day, ideally to an adult or an older sibling, and please date and initial their reading records when they read. As part of a new school reading scheme, children can earn rewards every week where they have read at least 4 times at home and recorded this in their reading records. Please ensure reading books and reading records are brought to school every day so they are available when we hear the children read.
Spellings
This year we are going to be using a new online spelling system in school, and so there won't be a weekly spelling test. Logins for Spelling Shed have been stuck on the front of each child's Reading Record. Please encourage them to login and play the spelling games provided regularly. They earn honey pots for the amount of games completed so we will be looking to see who our keenest spellers are!
Times tables
We are going to continue to rote learn our times tables in the same way that the children started last year. We will work together as a class to learn a couple of facts each week, and then do a timed test three times a week. Times tables are a really important part of our maths learning, so please help your child by regularly asking them about the times table facts that we are learning in class.
TERM 4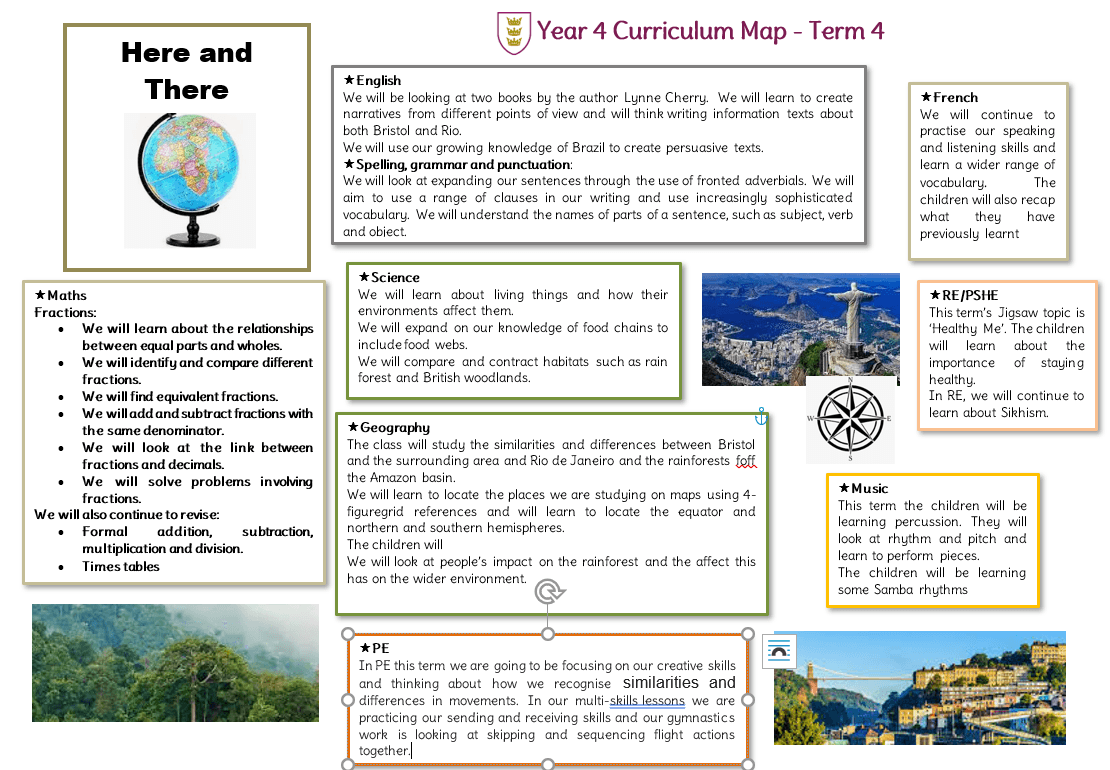 Week 3
This week started with the wonderful news of our great success in the Brain Art competition run as part of the Bristol Neuroscience Festival. Children from our class won 1st and 3rd prizes, and two others received Highly Commended awards. The judges must have had a very hard job as there were so many amazing entries just from our school. Well done all!
Another definite highlight of this week was the visit from author Sean Taylor. We enjoyed his stories and riddles, and he inspired some great poetry writing about 'Golden Time'.
Its been hard not to dream of tropical holidays this week as we have moved on in our persuasive writing to planning travel brochures about Brazil. We have researched about different areas we could visit and used the same AFOREST structure to plan our writing to make this as persuasive as possible.
Our fractions work continues in maths. We particularly enjoyed a maths investigation this week where we divided a piece of paper into different fractions and then looked at what fraction was created when we combined different shapes.
In our work on Brazil we moved on to learning about the four layers of the rainforest. We discovered about the different conditions in the different layers and which animals live where.
As we continued to learn about Sikhism, we found out about the 5 Ks. We did some research to find out the meaning behind each one and even had the opportunity to handle some real examples of them.
Week 2
What brilliant costumes everyone came in for World Book Day! It was wonderful to have a chance to celebrate our favourite books and to enjoy a story swap with children from across the school.
We have continued to work on fractions this week. We have been using our division skills to find fractions of a number and the children have totally wowed me with how well they have got on with adding fractions with the same denominator. I've also been so impressed with how they are all doing in their times tables tests. We try to do at least one of these a day and all their hard work is really starting to show.
In English we have been thinking about persuasive writing techniques and have been using a mnemonic AFOREST to help us. This reminds us of different techniques we can use in our persuasive writing: Alliteration, Facts, Opinions, Rhetorical questions, Emotive language, Statistics and Three (power of). At the end of the week we put these skills to use in a letter to President Bolsanoro imploring him to take action to save the Amazon rainforest.
Our topic work has focussed on Geography. As part of this we used atlases to find out about Brazil, we learnt about the equator and the tropics of Cancer and Capricorn and we also explored why rainforests are typically found between the Tropics.
Week 1
Welcome back Soul Class! It has been great to see you all back at school, refreshed from the half term break and ready to continue with our learning.
As we arrived on Monday morning everyone received their boarding pass and got ready to board our flight to Rio de Janeiro. Having learnt a few facts about Brazil on the way, we discovered that we were arriving in the middle of the Rio Carnival! The children decorated their own carnival masks and as soon as we landed we met up with our fellow travellers from Country Class to experience some samba rhythms and dancing.
In English we have started our new book "The Great Kapok Tree" and used drama to explore its key themes. In maths we have kicked off our work on fractions, making sure we can identify when a whole has been split into fractions and learning key vocabulary about this.
TERM 3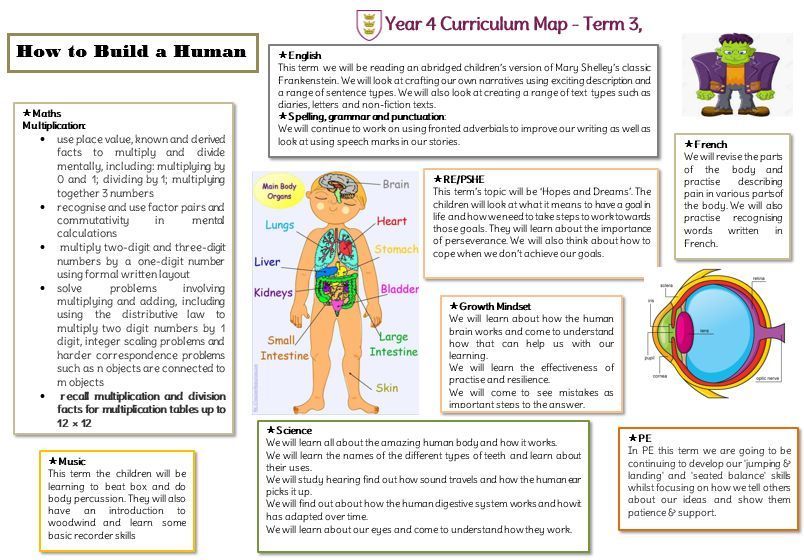 Week 5
In Soul Class there have been some amazing non-chronological reports written this week! The monsters we created for our Frankenstein stories have been the inspiration for our writing, and the reports were full of details about their appearance, habitat and diet, as well as some intriguing special facts about the monsters!
Our division work has moved on to using the "bus stop" method to formally record our calculations. Our times table practise is now including all of the tables we have learnt so far. You can support this at home by encouraging the children to use Times Table Rock Stars for 5 - 10 minutes a day and testing them on any of the multiplication facts from the 2, 3, 4, 5 or 10 times tables.
In science we began to investigate sound. We have discovered how sound waves are caused by air molecules vibrating, a bit like a chain of dominoes knocking each other down. Linking in with our human body work, we then explored how our ears work and transform sound waves into electrical impulses to our brain.
We finished the week with a class treat, earned as a result of the hard work and great behaviour we have seen in class. Keep up the amazing work Soul Class!
Week 4
We have moved on to division in maths this week. We have looked at how division can be either sharing (e.g. 12 cakes shared between 4 children) or grouping (e.g. 12 cakes put into boxes of 4). We then moved on to looking at remainders and how we can use our times table knowledge to identify whether a calculation will have a remainder or not.
In English we have begun a non-fiction unit about writing non-chronological reports. The children quickly picked up the use of generalisers and Professor Know-It-Alls to enhance the style of our writing.
Everyone in Soul Class has been very excited about our brain art that we are preparing to enter into a competition run by the Bristol Neuroscience Festival. Photos of our creations coming soon!
Week 3
We had a beautiful sunny morning for our final session of Forest School on Monday. The children enjoyed working with tools on a variety of projects including nail art, chopping wood and making carrot whistles. Huge thanks to Jon and the team for giving us such fun in the forest!
In maths we have practised finding factor pairs and solving multiplication word problems. We have carried out some mathematical investigations that required us to work systematically and using a trial and improvement approach. In our times tables we are now using the whole of the 4 times table so please do keep practising this at home.

This week we applied the descriptive writing skills we have been working on to write our own spooky monster stories inspired by 'Frankenstein'. We enjoyed celebrating our writing together and reading extracts of our spooky stories to each other.
On Friday we were ready to find evaluate the outcomes of the science investigation we set up last week. The hard boiled eggs had spent a week in a variety of liquids to look at the effect that different drinks can have on our teeth. The results were quite surprising and challenged our thinking about which drinks are good for us!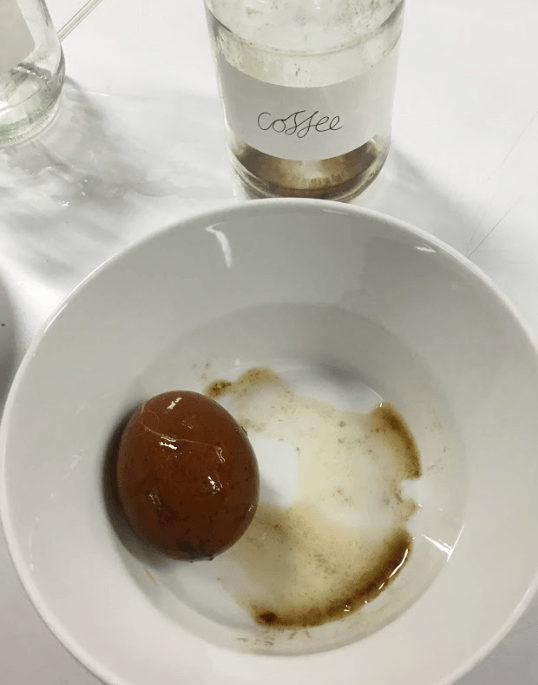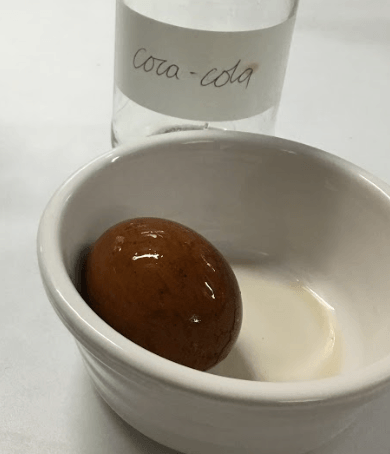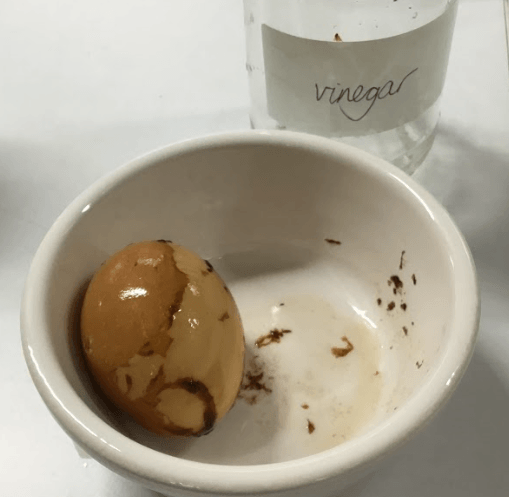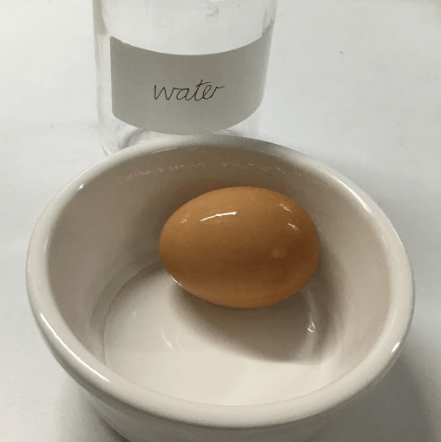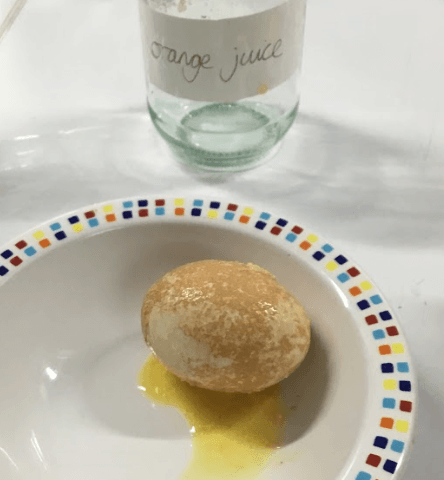 We are very excited about making art work to enter into a competition for the Bristol Neuroscience Festival. We will be creating our art works in class on Monday and Tuesday next week, and the children are welcome to bring in any extra collage materials that they would like to include in their art work.
Week 2
Our week got off to a great start back at Forest School where we enjoyed a great game of "camouflage" and plenty of free play.
In maths we have been working on formal methods of multiplication and the children have done brilliantly at learning to multiply 2 digit numbers by 1 digit numbers, and then extending this to multiply 3 digit numbers. In our times tables we are on to the second part of the 4 times table so please do keep practising this!

During our English lessons we have continued to read "Frankenstein" and enjoyed a fantastic discussion about who is responsible for the monster's actions - is he responsible, or is his creator responsible for what he does? We have been developing writing techniques such as the power of 3 and show not tell which we will be using in our stories next week.
On Tuesday we spent time thinking about how the brain works and what we mean by "growth mindset". Then today we finished the week by learning about our teeth and setting up an investigation into the effect that different drinks can have on our teeth. We have placed hard boiled eggs into a variety of different liquids and will examine them next week to see what changes we can observe. Which drink do you think will do the most / least damage?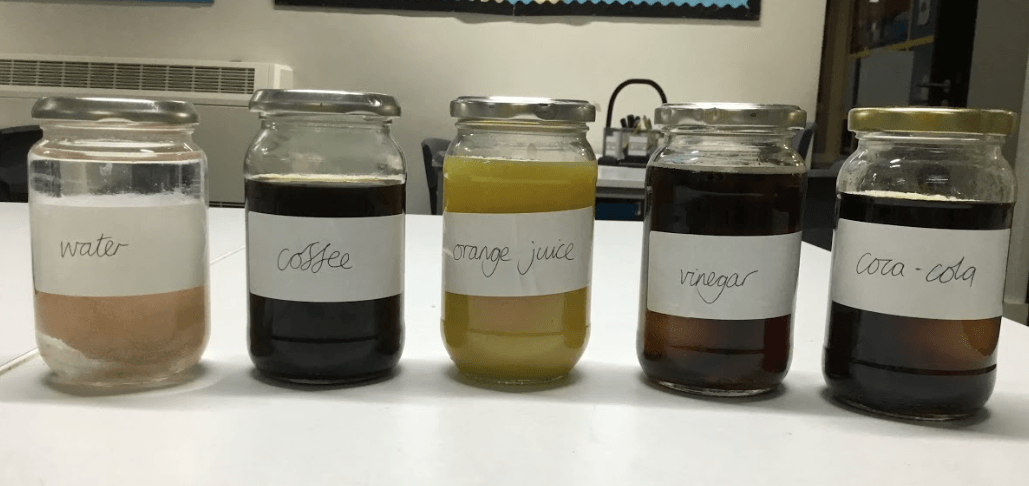 Week 1
What an incredible start to Term 3! We came back to school on Tuesday to a whole day of practical activities based around our new topic "How to build a human body".
First, we drew outlines of our bodies and marked on them where we thought our internal organs were.
Next, we modelled how our digestive system works. We used a plastic bag to represent a stomach, and in it we mixed up and churned a mixture of banana, biscuit, fruit juice and water. Then we poured this into tights, representing the small intestine. As liquid came out it showed how food is absorbed into the body. We used cloths to do the job of the large intestine and soak up the remaining liquid. Finally, we cut a hole in the bottom and the solid waste came out as poo!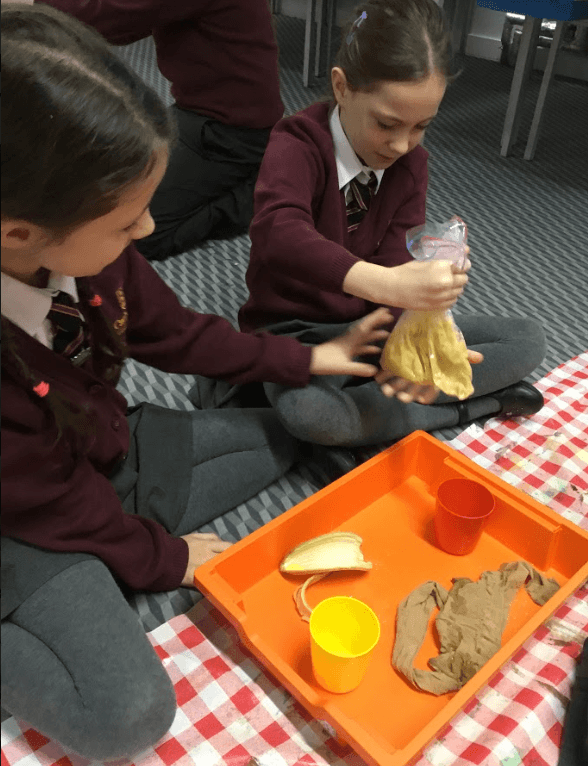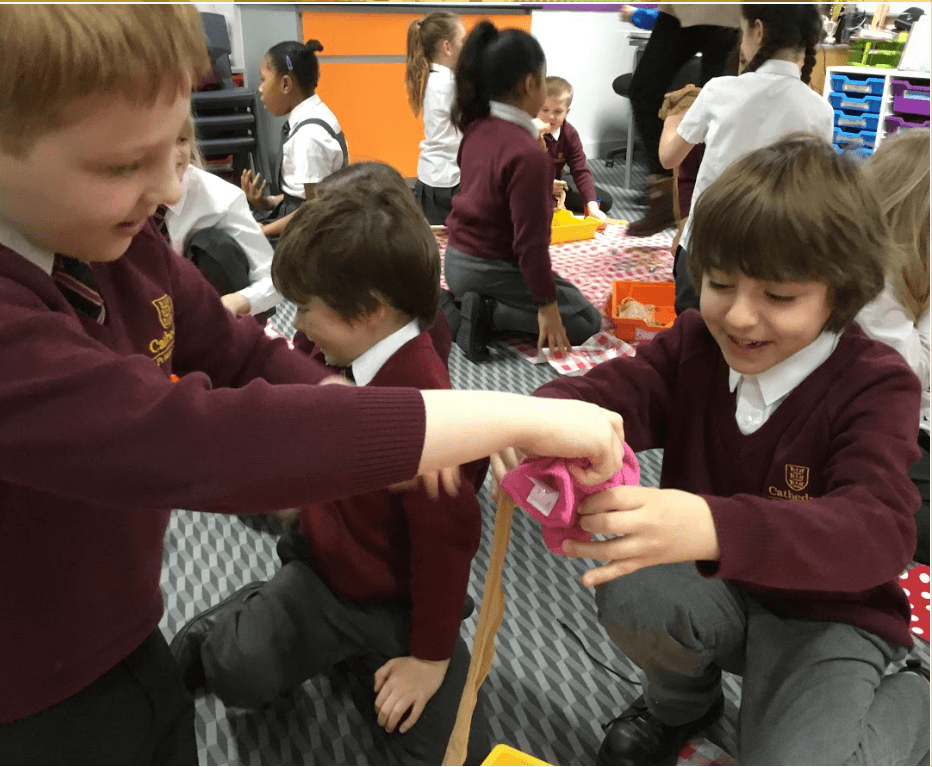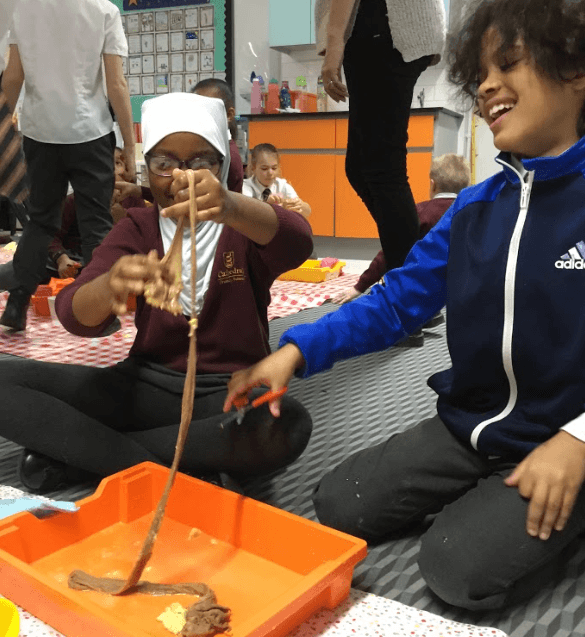 Then we built a model of a lung. The balloon on the bottom of the bottle represented the diaphragm. When this is pulled down, the balloon inside the bottle – the lung – inflates.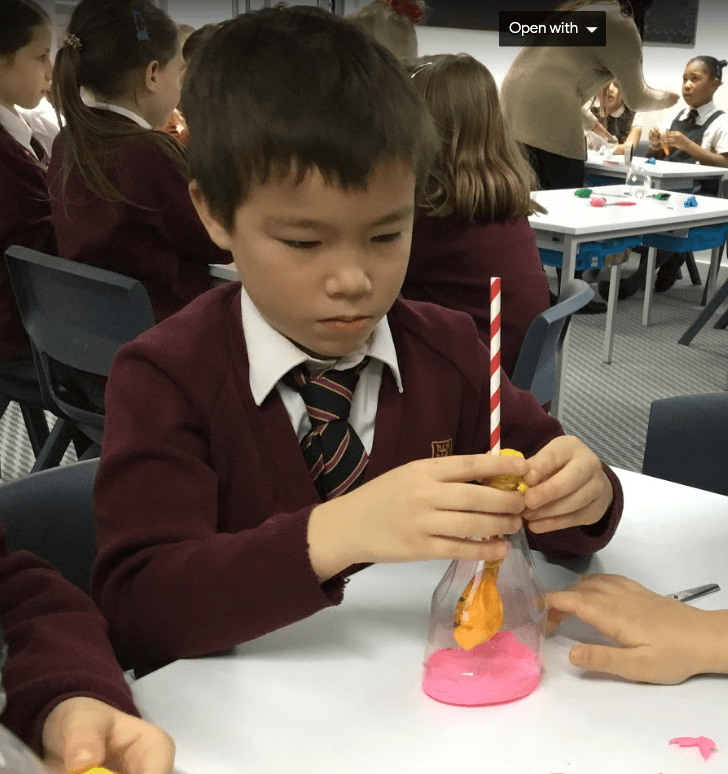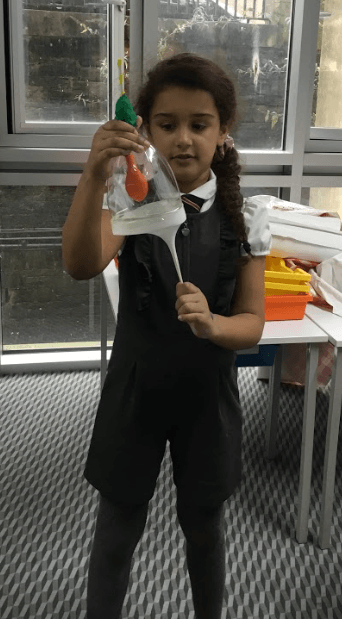 In the afternoon the children worked in pairs to create some amazing collages of the human body.
In English we had a series of clues to our new book which we used to make predictions about it. The book was revealed to be Frankenstein, and we are already enthralled by Victor's terrible tale.
We have continued to work on multiplication on maths. In particular, we have looked at how we multiply by 10 and 100, and the inverse of this. We have moved on to practising our 4 times table so please do get learning this at home!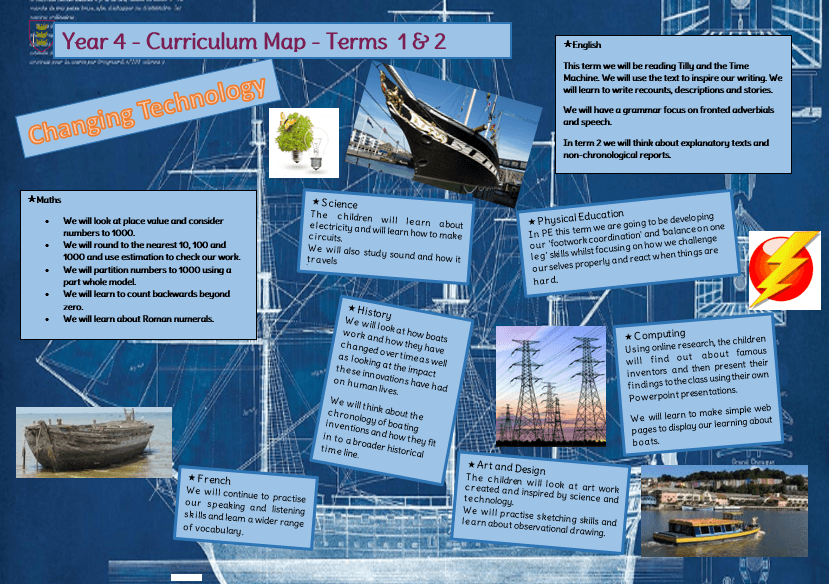 TERM 2
Week 5
What a week we have had in Soul Class!
The fun started on Monday morning with our first trip of the year to Forest School. We were lucky to have such a bright and sunny morning for our first session, and the children were delighted to be back in the forest. We enjoyed playing some favourite games, making boggits out of mud, chopping wood, planting trees and using mirrors to sketch the tree canopy.
On Thursday we were treated to a wonderful performance of the Snow Queen at the Redgrave Theatre. The children were all entranced by the magic of the story and were a great audience. Then on Friday we went to the cathedral to practise for our concert on Monday morning.
Inbetween all of this excitement, we have been continuing our work on multiplication. We have extended our work using the distributive law of multiplication to enable us to multiply two digit numbers by a single digit number.
In English the children designed their own invention that would help them in their everyday lives and then wrote an explanation of how this would work. I wish I was able to buy some of these machines as there were some brilliant labour saving ideas.
In our times tables we have now learnt all of our 3 times table, and for the rest of term will be consolidating this and all the other times tables we have learnt so far (2x, 5x and 10x).
Week 4
We have moved on to multiplication and division in maths this week. In particular we have been looking at the distributive law of multiplication, which explains that 5 x 8 = 4 x 8 + 1 x 8. This is really useful in helping us to work out multiplication facts that we don't know.
In English we have done lots of work on using different conjunctions to express cause and effect. These were put to great use in the explanations of how a kettle worked that the children wrote on Friday.
We have continued our work on electricity, this time looking at which materials are conductors or insulators. We thought about what it meant to carry out a science investigation, first making our predictions and then carrying out a fair test to see if they were correct.
As well as practising hard for our part in the Christmas carol concert we were very lucky to get to watch the dress rehearsal of the Reception nativity play and were amazed at how polished their performance was!
Week 3
At the start of this week we worked on telling and then writing biographies of Roald Dahl. I was so impressed to see the children applying the skills we had worked on when writing about Nikola Tesla as part of a more extended piece of writing. In English we then moved on to a new unit about explanation texts. Inspired by the book "Until I met Dudley" by Roger McGough, the children showed great imagination in some of their fictional explanations of how everyday appliances work. Do ask them what is happening inside a dishwasher!