Pop Class would love some homemade play dough please!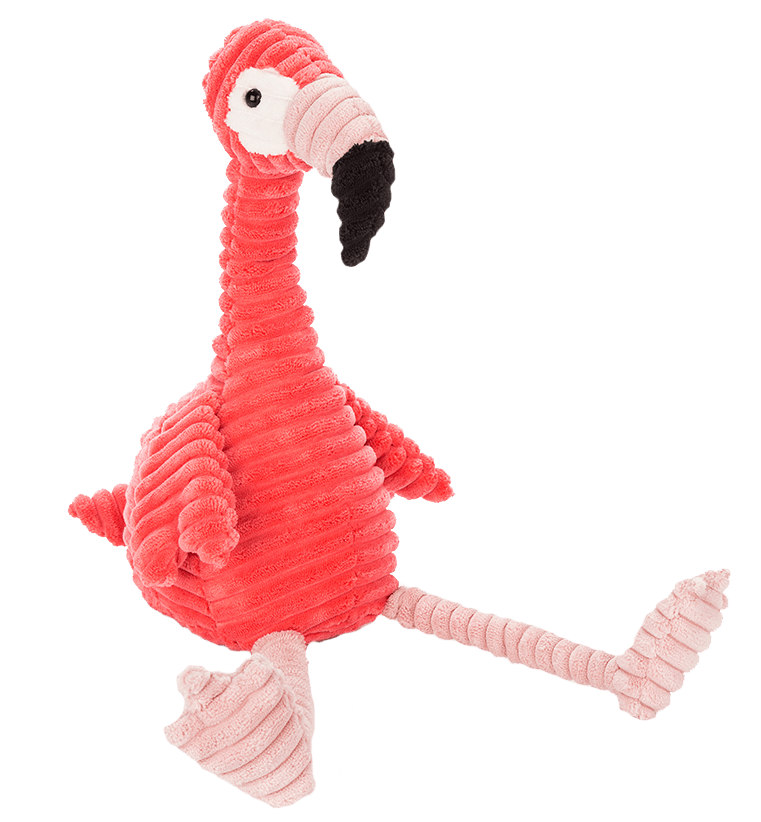 Our Term 2 Curriculum Map is below:
Delightful Dinos
We have had an incredibly busy second week of term! We have celebrated Remembrance Day by watching the video below and talking about why 11 am on the 11th day of the 11th month is marked with 2 minutes silence. The children then decided to make their own poppies to wear for the afternoon. We also celebrated anti-bullying week by thinking about our value of kindness and what this means to us. We had odd socks day on Tuesday and finished off the week with Children in Need on Friday.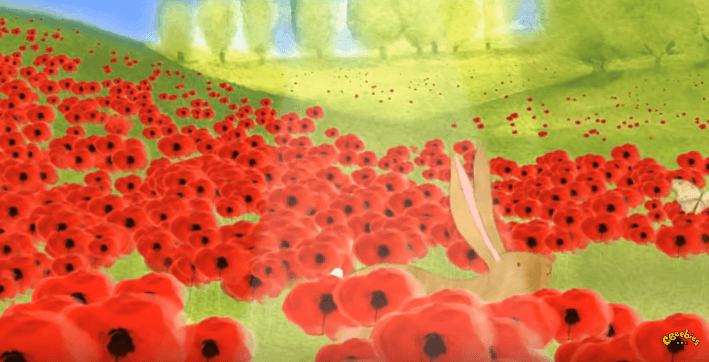 In Topic this week we have continued our dinosaur theme, learning names of new dinosaurs and describing their features. Pop Class were very good at thinking of interesting descriptions and up-levelling their words - for example, we changed the boring word 'big' to 'enormous' or 'gigantic'. We have also thought about how different Bristol would have been in the time of the dinosaurs. We thought about the things that have changed, like the buildings, houses, cars, people that we have now and the things that may be the same such as plants, some animals, rivers, lakes, etc. I was impressed at how carefully Pop Class thought about this tricky idea!
In Phonics we have learned the sounds below. Please keep practising at home!


Half Term!
We have completed our first half term at Cathedral Primary School... hooray! You have done so much and deserve and lovely break and I am looking forward to hearing all about it.
In the last 3 days we have continued to look at numbers using NumberBlocks, learned the new sounds below, thought about Diwali and Halloween and done some thinking about how we have changed since we were babies! Wow - a busy last 3 days!

Thank you grown ups for all your support this half term - please keep practicing our sounds and writing
our names over the half term break... and of course get lots of rest!
Fact or Fiction?
This week we have been looking at fact books in Literacy. We looked at the difference between a made up story book and true facts that we see in non-fiction books. We even made our own non-fiction books with facts all about us!
Please see our new Phonics sounds below:

In Mathematics, we have been looking at breaking up a whole into parts. We chopped up bananas to show it can be made into many parts, but all the parts together make the whole again. We then used this to think about the numbers 1 and 2 after watching some brilliant Numberblocks episodes! We used the marvelous maths sentence - "one plus one equals two".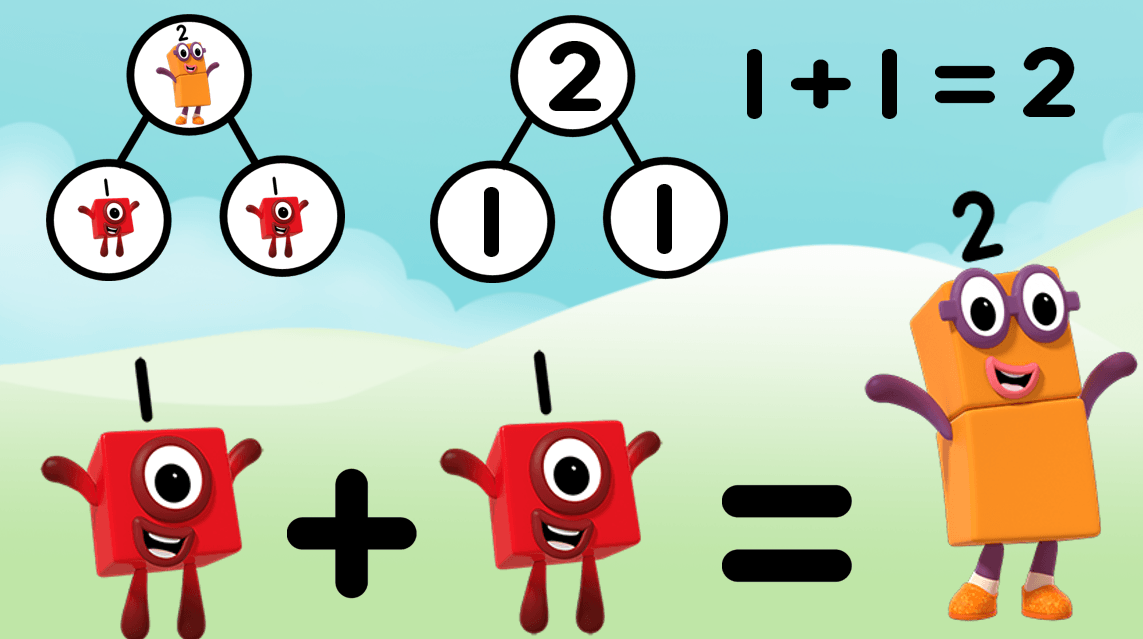 We learned a new song all about our bodies:
This is Me!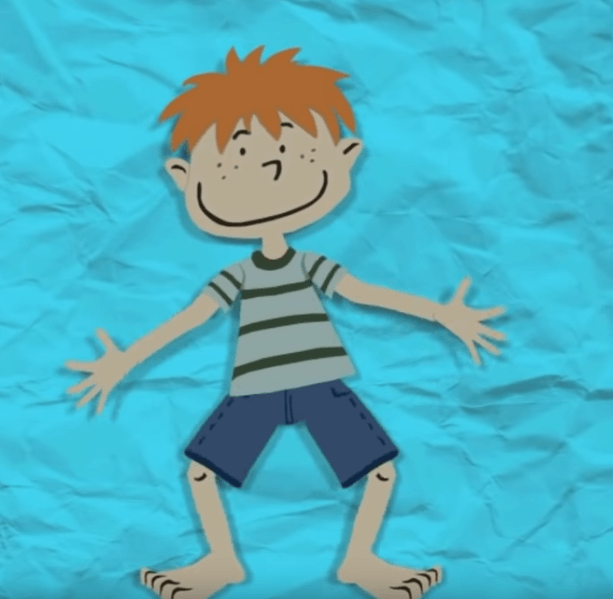 We have been doing some amazing junk modelling - thinking all about our joining techniques, what we need to add to make it look even better and how to decorate our models.
Can you tell your grown up your favourite thing you did this week?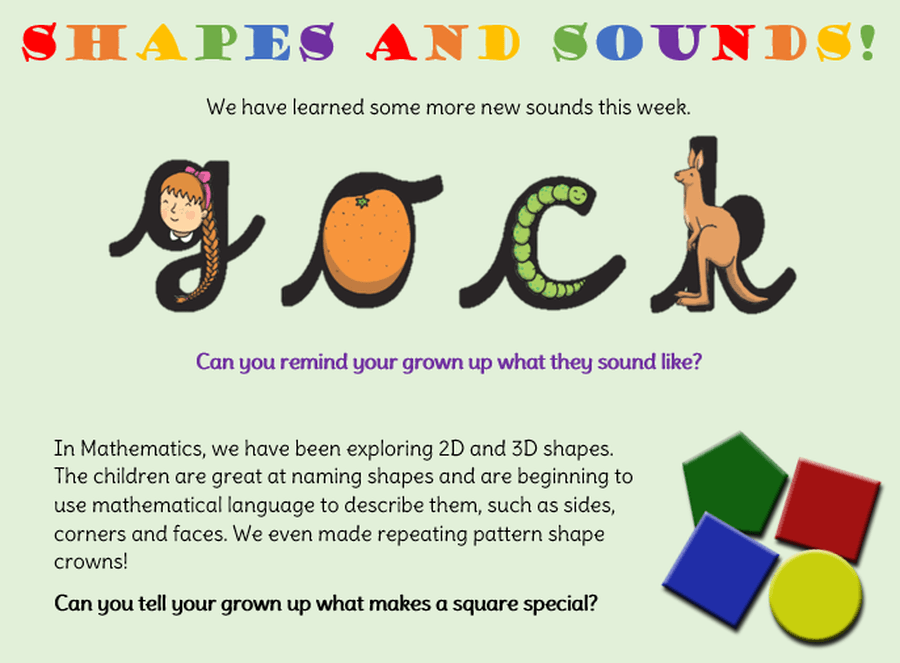 In honour of National Poetry Day, we learned a poem about an elephant and came up with our own actions as we recited it.
Can you show your grown up your actions as you read the poem together?
Elephant, elephant, large and grey,
Swings his tusk along the way.
His ears are big, his tusk is white.
Don't be scared, he does not bite!
Elephant, elephant, large and grey,
Swings his tusk along the way.
Elmer and Elephants!
Our book focus this week was Elmer. We thought all about what makes him different and special and then asked the same question of ourselves... what makes us special? We had some wonderful ideas including being special for being a twin, giving amazing cuddles or being very funny and making our friends laugh!
We have done lots of creative Elmer activities, making patchwork elephants with paints, mosaic squares and even making cardboard tube elephants! We were lucky enough to have our own Elmer toy to act out the story with our friends. Can you tell your grown up what your favourite Elmer activity was this week?
In Phonics we have learned the new sounds below. Can you remind your grown up what they sound like?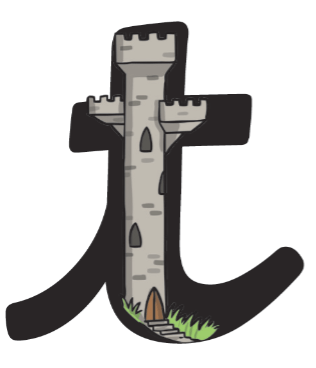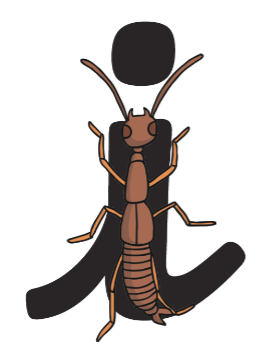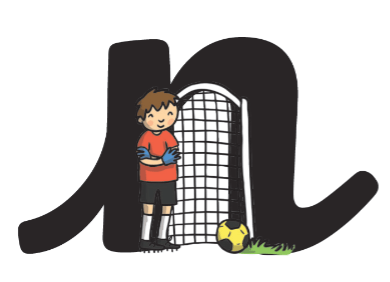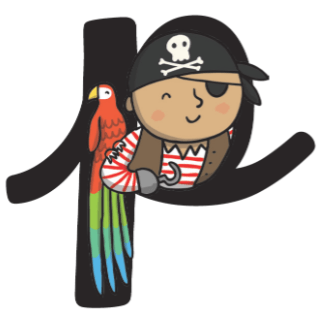 In Mathematics, we have been doing careful counting of the numbers 1 and 2 and have even started learning number rhymes to help us write the numeral. We played a game to help the two little dicky birds, Peter and Paul, build their wall. You were only allowed to use 1 or 2 bricks and the last one to place the last brick on the wall was the winner. We had some very cunning Mathematicians who figured out how to win the game each time! Can you show your grown up how to play the game at home?
Altogether Now!
We finally have all children in and have had a brilliant first week together. Some of my highlights have been our first proper P.E. and Music lessons all together, lots of play, our first book focus - Owl Babies and I have especially loved starting our Phonics lessons!
Can you remind your grown ups which sounds we have learned this week? Maybe the pictures below will help you remember!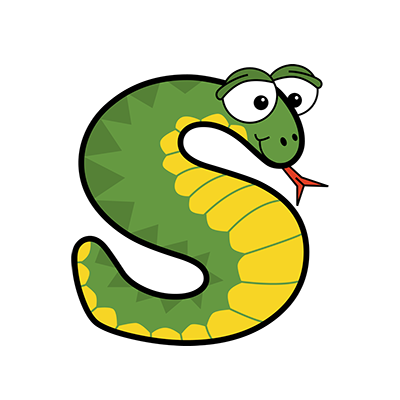 From next week, we kindly ask that you try your best to say goodbye to your children at the coat pegs so we can start building up their resilience and independence entering the classroom.
We will of course be there to hold their hand!
Thank you for your support and understanding.
Mrs Perryer

To name a few... painting, drawing, making, building, music,
games, circle time, stories, playing, cooking, play dough, puppet shows and... snacks!

The classroom is ready for your first day at Cathedral Primary School
and we cannot wait to welcome you to Pop Class!
Mrs Perryer & Mrs Almond
Our Term 1 Curriculum Map is below.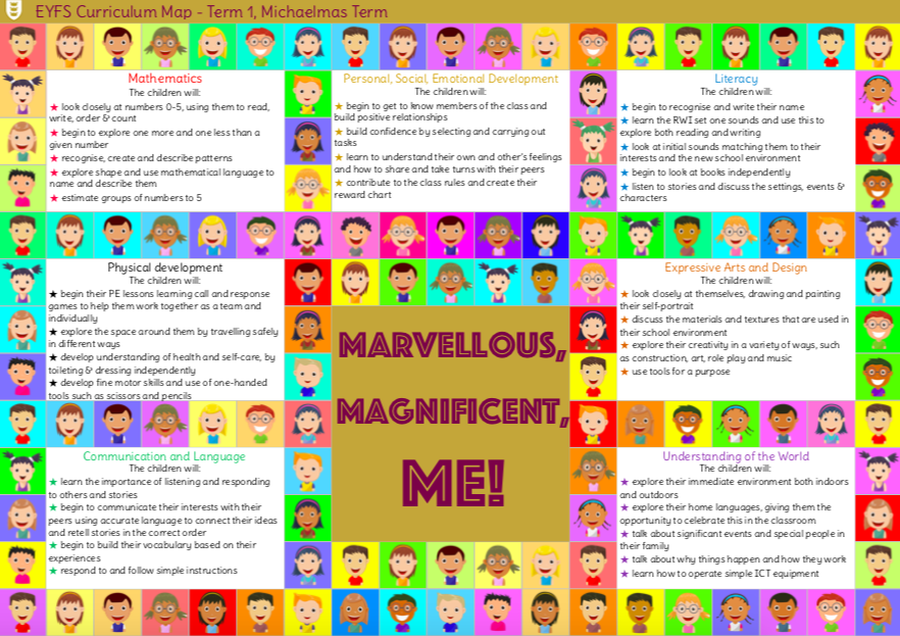 Our Term 1 Timetable is below.