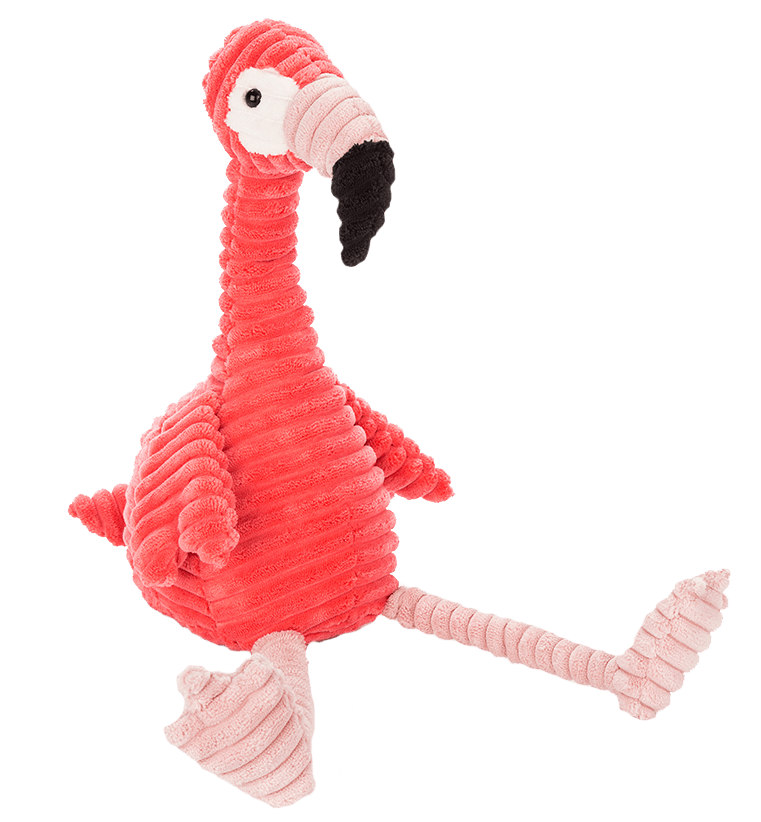 Please see our Term 5 Curriculum Map below.
Remember that all our learning is on Seesaw and you will find the daily timetable there each day.
Term 5 starts Monday 20th April.
Spring HAS SPRUNG!
I have decided to update you all about our learning with a lot of pictures this week!
We have had art in the forest, beans growing, chicks hatching and big bad wolf posters!
Beans and Books!
This week, Pop Class have explored the traditional tale Jack and the Beanstalk. This wonderful story has created so much learning including using 2D and 3D shapes to make castles, measuring the different characters footprints with cubes and in cm, creating junk modelling castles and beanstalks, planting beans, counting and adding beans, sequencing the story and even having philosophical chats about whether Jack was actually making a good choice taking the Giant's belongings!
Can you tell your grown up what our beans will need to grow big and strong?
We also had another lovely (dry!) morning at Forest School on Monday and we were so lucky as Jon made us a warm fire and even cooked us pancakes! Yum!
On Thursday we celebrated World Book Day by dressing up as some of our favourite story characters, making bookmarks, drawing a picture of our favourite book and having a whole school assembly to share Cathedral Primary School's amazing reading. We also had a whole school story share where children got to visit other teacher's classrooms to hear a story from a different adult throughout the school.
Can you guess which story we will be exploring next week?

Run, run, as fast as you can!
Pop Class have started our new Topic amazingly with our new traditional tale - The Gingerbread Man. they are loving joining in with the story and helping with all the key phrases from the text.
We have described our favourite character from the book, made story maps and even made recipes to make our own gingerbread men!
In Mathematics we have been thinking about measure, including height and weight.
Can you tell your grown up all the different types of measuring you know? What are the below tools used to measure?

Pop Class also had their first Forest School this week. Despite the rain and wind, we all had the most amazing time and cannot wait to get back in the forest!
NEWS FLASH! As we are not at school this Friday, please take this opportunity to read a favourite book with your child and if there is time, perhaps you could make a poster about climate change.
Earth Day Party!
We celebrated Earth Day with games including charades, corners and a dance party!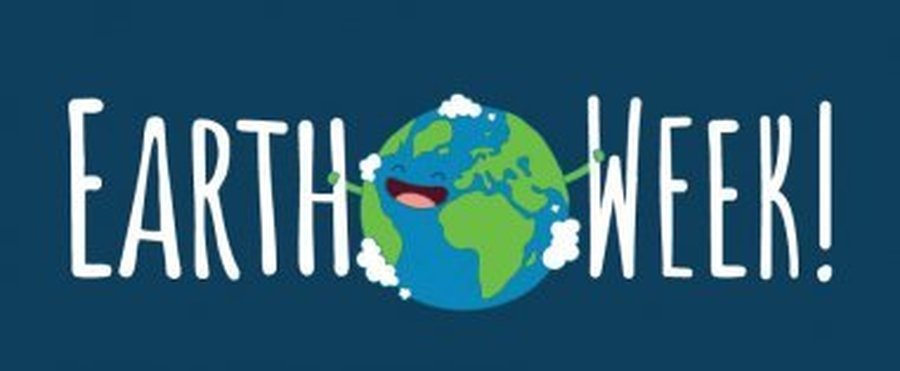 This week we have focused our learning all about Earth and what we can do to help protect the planet and all of it's amazing creatures. We have made posters to help spread the message to reduce, reuse and recycle, we have practiced how to sort materials for recycling and we have thought about what small changes we can make in our everyday lives to be kinder to our world. Pop Class have been fantastic at thinking up small changes such as not wasting food, using refillable water bottles, walking to school (if possible!), etc. We even thought about our snack waste of apple cores and banana skins because we have been putting them in the bin! So from today we decided snack waste will be collected in a tray and taken to the food waste (brown) bin outside. Our Green Team Eco warrior was the first one to help with this today!
Can you help your grown up put out the recycling next time?
In Mathematics, we have looked at adding by counting on using Numicon, ten frames and a numberline. On Thursday, we enjoyed a story called Two of Everything where Mr Haktak finds a magical pot that doubles everything... including people! We used this to double some gold coins and write number sentences to match.
Can you tell your grown up what doubling means? What happens if you fall in the magical pot?!
To celebrate Valentines Day we have been making printed hearts, love messages, necklaces and we have also done some observational drawings of some flowers.
Our outside space has had a bit of a re-vamp and the children have loved using the outside shed for role play and dressing up. It has been a house, a shop and even a cuddly bed!
I can't wait to see your outfits to finish celebrating Earth Week tomorrow!
Doctors, shadow puppets and... hairdressers?!
We have been making our own fact books based on all of our outstanding knowledge about space. We looked at fact books and decided we needed some real photos and true facts to make our non-fiction booklets. I even learned a new fact... apparently space smells like raspberries!
In Phonics, we have been recapping all of our sounds.
Can you show off to your grown up how many sounds you know using the link below?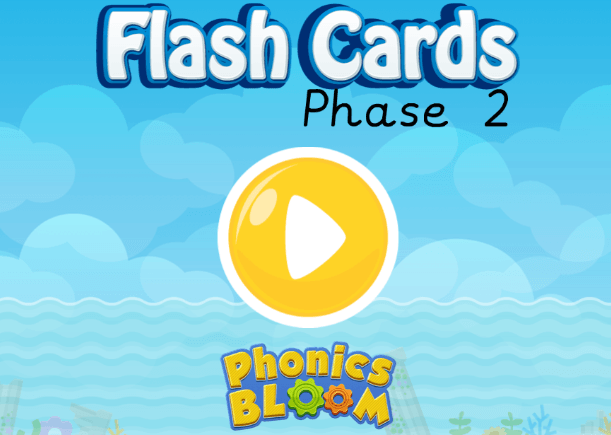 In our choosing time, we were lucky enough to have some doctors and hairdressing toys in school from the star box and this started Pop Class thinking about what they want to be when they grow up. I got out more of the hospital dressing up and props we have which encouraged lots of doctors and nurses role play. Pop Class had the chance to show off their wonderful caring nature!
In the role play area, it has changed to a shadow puppet theatre. We have been exploring the different shapes we can make using the torches and experimenting with size moving the torches closer and further away.
S

tars,

S

alt dough and

S

ail boats!
We stared the week with a visit to the library which Pop Class are really starting to look forward to! They are loving looking at their library books daily in choosing time and have even started planning the next books they may borrow from the library.
We have been feeling very inspired by the stars with our book, How to Catch a Star by Oliver Jeffers. We have written about the story and about what we can do when we try just as hard as the boy does to achieve something.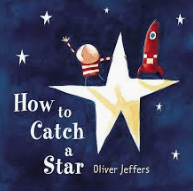 In Maths, we have been learning the teens numbers to 20 and using these to count carefully using a 1:1 correspondence. We have been writing numbers, remembering the 1 comes first in teens numbers as it means 1 ten and we have also used the numicon to make teens numbers with a 10 piece and another number.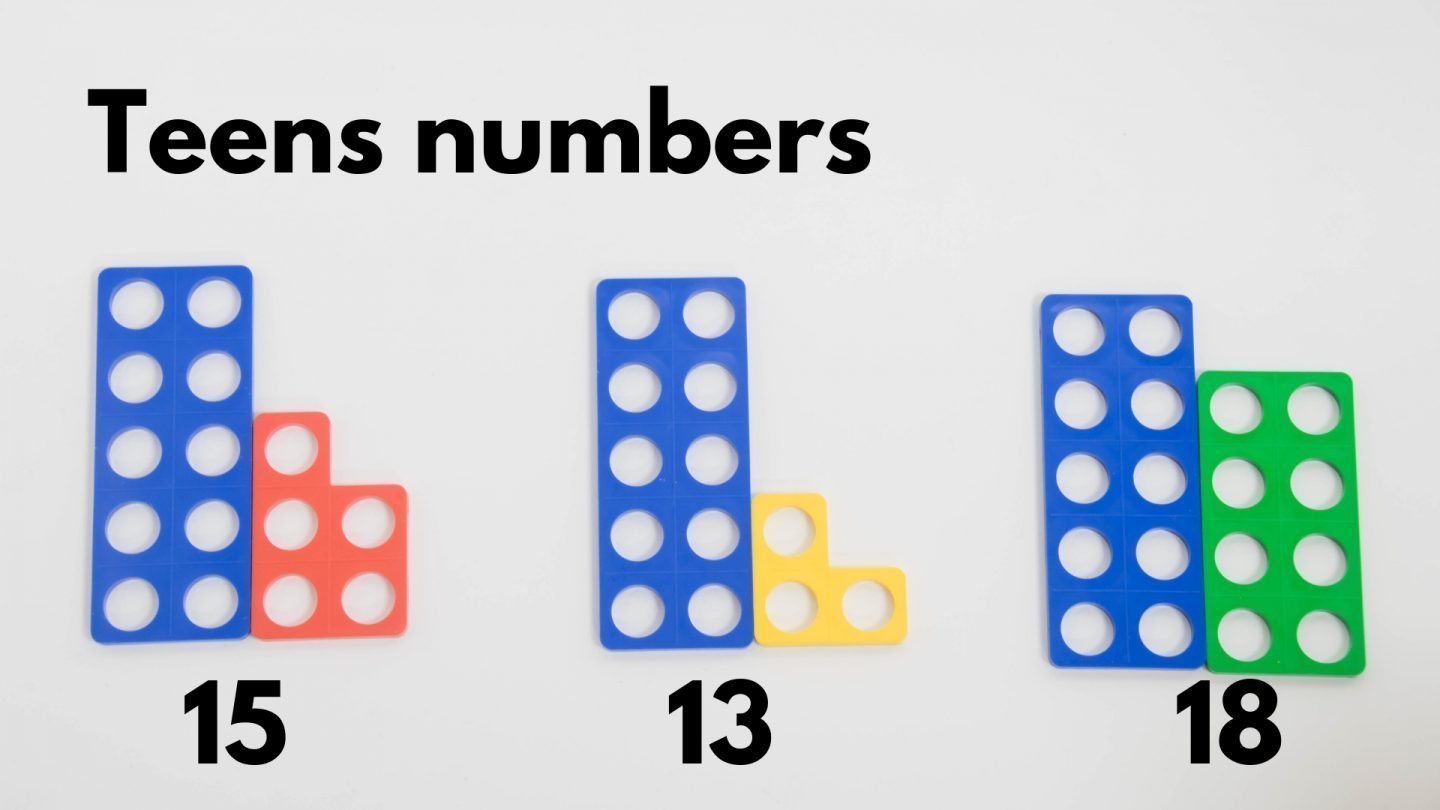 All this learning has inspired lots of creativity including star wands, salt dough starfish, sail boats, star constellations and much more!
Our new sounds are below. Keep practicing Pop Class!

I wonder whether you can spot any of the constellations we talked about in the night sky this weekend? (Don't stay up too late though!)
More photos from Chinese New Year today... and our visit from Elmer the tortoise!
Gong Hei Fat Choy!
On top of all of our space learning this week, we have celebrated Chinese New Year with lanterns, dragons, red envelopes, noodles and fortune cookies.
In Phonics and Literacy we have learned new sounds (see below) and ordered and written sentences about the story Man on the Moon. Can you tell your grown up the story of Bob?
In Maths we have thought about the numbers to 15, ordering them and counting 1 more and 1 less.
Pop Class have loved flicking through their library books this week - they have been looking at them daily!
Super Space Explorers!
We have had another very busy week in Pop Class. We have been exploring the story Aliens Love Underpants, which has inspired alien and pants designing with paint, construction, blocks and play dough! We have described aliens using wow words, made up funny names for our aliens and written lists of things we would take to space.

Pop Class had another trip to the Library on Monday and have enjoyed looking at their new books in choosing time. They are very excited about the new reading challenges that our English lead has set the school. Our chart is now up in class and ready to start next week!

In Mathematics, we have been looking at the numbers 11 to 15. We have sung songs to help us remember the teens numbers, looked at how the numbers are made up of tens and ones and practised careful counting and estimating using our new teens numbers.
I wonder what we may learn about space next week?
3 2 1... Blast Off!
Welcome back! What a fantastic start to the term we have had! We started the week by thinking about the moon, traveling in a shuttle in outer space and how different space is to Earth. We thought of all the things we want to know about space... like... if there is no gravity, how do astronauts go to the toilet?! We have painted moon pictures, built junk modelling rockets and acted out adventures to the moon in our Space Station role play area!
Reception were fantastic on our trip to We the Curious and the Planetarium. It was our first proper trip and I am so proud of how they behaved and all their fantastic learning.
Can you tell your grown up the best bit of your trip?
In Literacy, we looked at Ted the bear traveling to the moon in his very own rocket (cardboard box!) in Whatever Next. We used this text to inspire us to design our own idea of what we might see on our own trip to the moon, including shooting stars, green aliens and even maybe The Incredible Hulk! When we designed our moon settings, we used our Phonics skills to write words, captions and sentences about our pictures.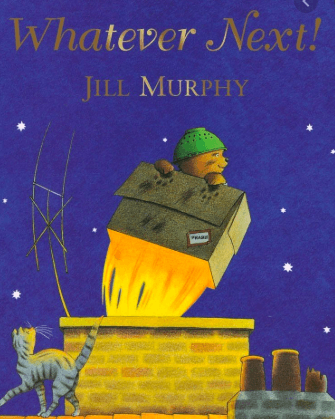 In Mathematics, we have been recapping numbers to 10, counting carefully using 1:1 correspondence, singing number songs, ordering number cards, going on number hunts, making number lines and even making our own set of number cards to take home!
Can you sing How Many Fingers on One Hand with your grown up?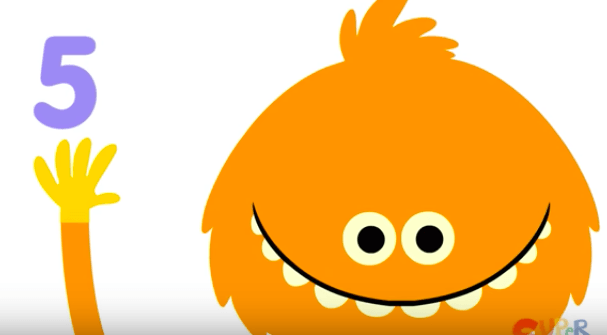 Our Term 2 Curriculum Map is below:
It's Christmas!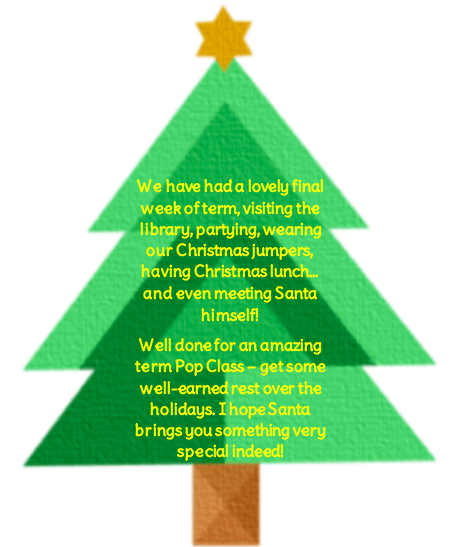 Thank you, wonderful Pop Class parents, for your continued support and generosity this term.
It's Beginning to Look a Lot Like Christmas!
This week all the reception children have blown me away with their amazing Nativity performance. We had super singing and all of our children with lines did us proud with their lovely loud clear voices! And a special well done to Whoops-a-Daisy angel!
We have been busy Christmas crafting this week - making snowmen, salt dough decorations, cards and baubles to hang on the tree. You will have lots of pretty decorations for your house just in time for Christmas!
In Maths we have been thinking about the Numberblocks characters up to ten and in Phonics we have been recapping our Set 1 Sounds - please keep practising reading and writing these at home.
Boing!
As well as lots of busy learning and Nativity practices this week, we were lucky enough to visit Bristol Old Vic for the wonderful show Boing! Can you tell your grown up your favourite part?
Thank you again if you helped walk to the theatre - trips like this are only possible with your help!
Biscuits!
This week, we have been thinking about instructional and ordinal language. We looked at bossy verbs in recipes and instructions and putting things in the correct order. We used this knowledge to write our own recipes for making dinosaur biscuits! In groups, we got to go and use the cooking room to help weigh, mix, roll and cut out our biscuits - choosing from different dinosaur, egg and footprint shapes. Pop Class have started to learn about food hygiene, keeping safe with cooking equipment and following instructions carefully in a recipe.
When the whole class had made their biscuits, they were able to decorate them using different coloured icing - yum!
How did the biscuits taste? What might you do next time to make them even better?
In Mathematics, we looked at ordering and ordinal language. We had dinosaur races, running & jumping races and designed and awarded medals for each place from 1st to 5th. We made links between the numbers 1 to 5 and ordinal language first to fifth.
Delightful Dinos
We have had an incredibly busy second week of term! We have celebrated Remembrance Day by watching the video below and talking about why 11 am on the 11th day of the 11th month is marked with 2 minutes silence. The children then decided to make their own poppies to wear for the afternoon. We also celebrated anti-bullying week by thinking about our value of kindness and what this means to us. We had odd socks day on Tuesday and finished off the week with Children in Need on Friday.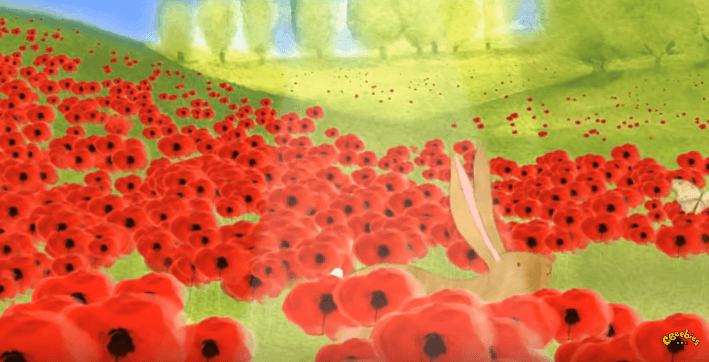 In Topic this week we have continued our dinosaur theme, learning names of new dinosaurs and describing their features. Pop Class were very good at thinking of interesting descriptions and up-levelling their words - for example, we changed the boring word 'big' to 'enormous' or 'gigantic'. We have also thought about how different Bristol would have been in the time of the dinosaurs. We thought about the things that have changed, like the buildings, houses, cars, people that we have now and the things that may be the same such as plants, some animals, rivers, lakes, etc. I was impressed at how carefully Pop Class thought about this tricky idea!
In Phonics we have learned the sounds below. Please keep practising at home!


Half Term!
We have completed our first half term at Cathedral Primary School... hooray! You have done so much and deserve and lovely break and I am looking forward to hearing all about it.
In the last 3 days we have continued to look at numbers using NumberBlocks, learned the new sounds below, thought about Diwali and Halloween and done some thinking about how we have changed since we were babies! Wow - a busy last 3 days!

Thank you grown ups for all your support this half term - please keep practicing our sounds and writing
our names over the half term break... and of course get lots of rest!
Fact or Fiction?
This week we have been looking at fact books in Literacy. We looked at the difference between a made up story book and true facts that we see in non-fiction books. We even made our own non-fiction books with facts all about us!
Please see our new Phonics sounds below:

In Mathematics, we have been looking at breaking up a whole into parts. We chopped up bananas to show it can be made into many parts, but all the parts together make the whole again. We then used this to think about the numbers 1 and 2 after watching some brilliant Numberblocks episodes! We used the marvelous maths sentence - "one plus one equals two".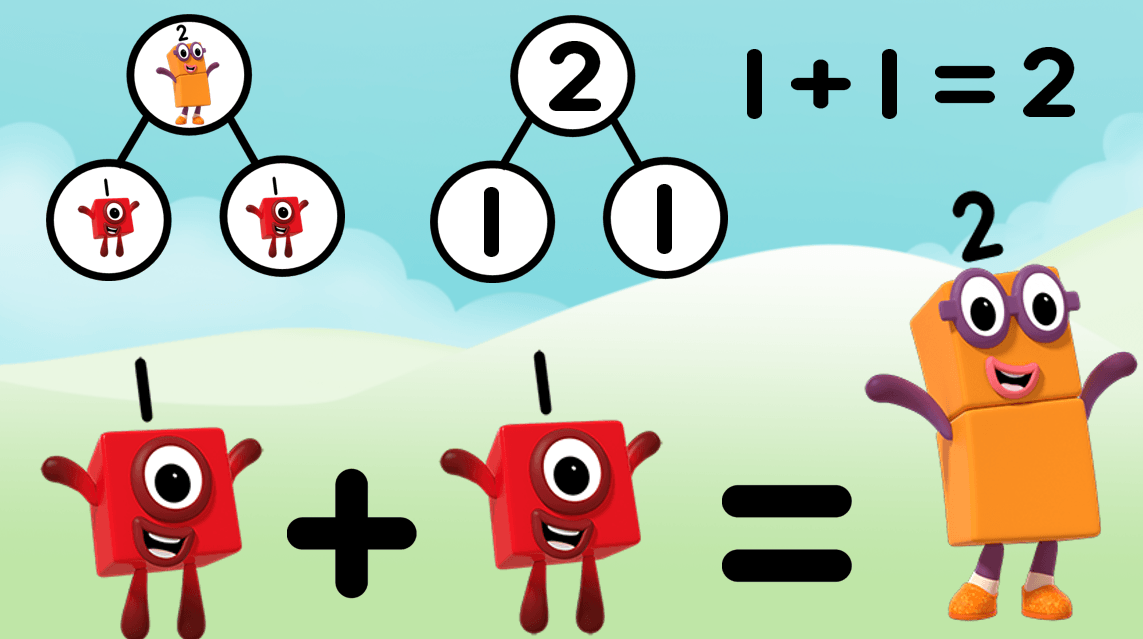 We learned a new song all about our bodies:
This is Me!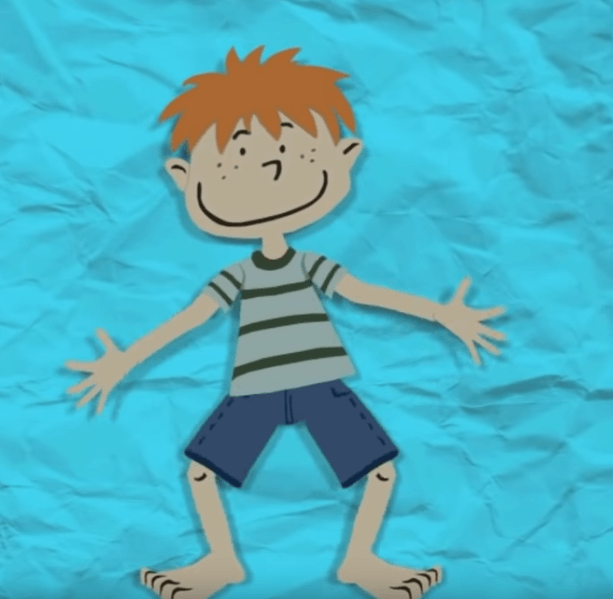 We have been doing some amazing junk modelling - thinking all about our joining techniques, what we need to add to make it look even better and how to decorate our models.
Can you tell your grown up your favourite thing you did this week?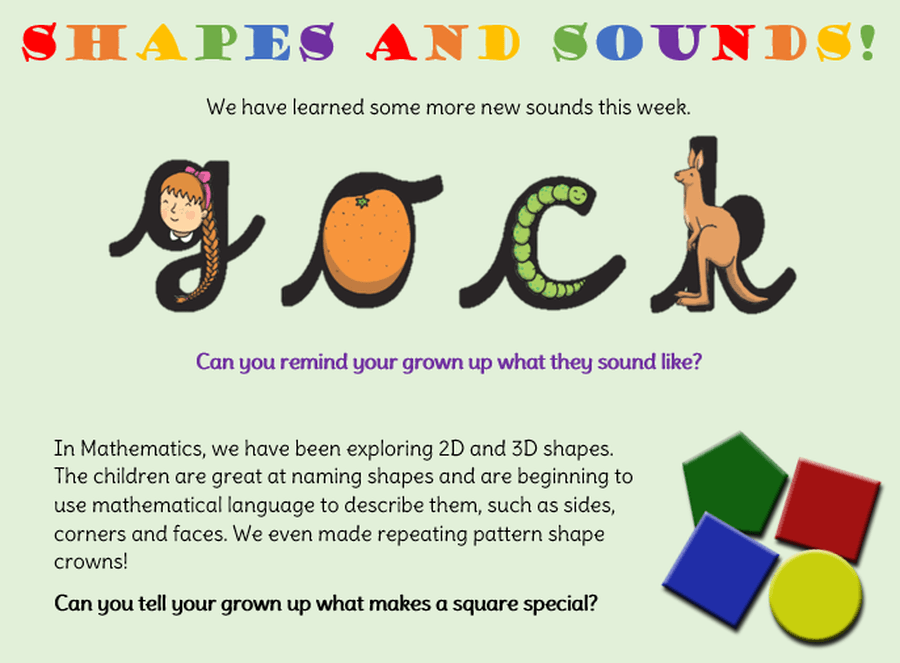 In honour of National Poetry Day, we learned a poem about an elephant and came up with our own actions as we recited it.
Can you show your grown up your actions as you read the poem together?
Elephant, elephant, large and grey,
Swings his tusk along the way.
His ears are big, his tusk is white.
Don't be scared, he does not bite!
Elephant, elephant, large and grey,
Swings his tusk along the way.
Elmer and Elephants!
Our book focus this week was Elmer. We thought all about what makes him different and special and then asked the same question of ourselves... what makes us special? We had some wonderful ideas including being special for being a twin, giving amazing cuddles or being very funny and making our friends laugh!
We have done lots of creative Elmer activities, making patchwork elephants with paints, mosaic squares and even making cardboard tube elephants! We were lucky enough to have our own Elmer toy to act out the story with our friends. Can you tell your grown up what your favourite Elmer activity was this week?
In Phonics we have learned the new sounds below. Can you remind your grown up what they sound like?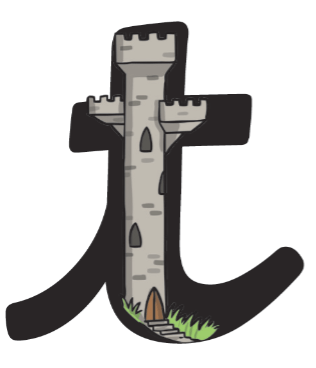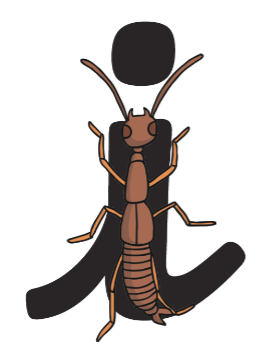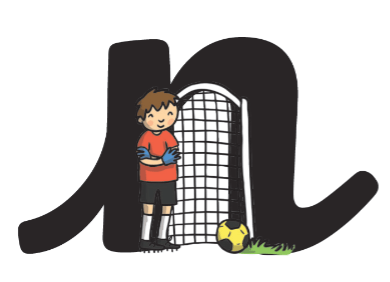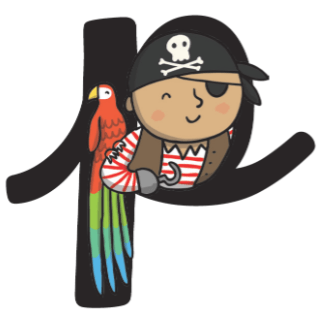 In Mathematics, we have been doing careful counting of the numbers 1 and 2 and have even started learning number rhymes to help us write the numeral. We played a game to help the two little dicky birds, Peter and Paul, build their wall. You were only allowed to use 1 or 2 bricks and the last one to place the last brick on the wall was the winner. We had some very cunning Mathematicians who figured out how to win the game each time! Can you show your grown up how to play the game at home?
Altogether Now!
We finally have all children in and have had a brilliant first week together. Some of my highlights have been our first proper P.E. and Music lessons all together, lots of play, our first book focus - Owl Babies and I have especially loved starting our Phonics lessons!
Can you remind your grown ups which sounds we have learned this week? Maybe the pictures below will help you remember!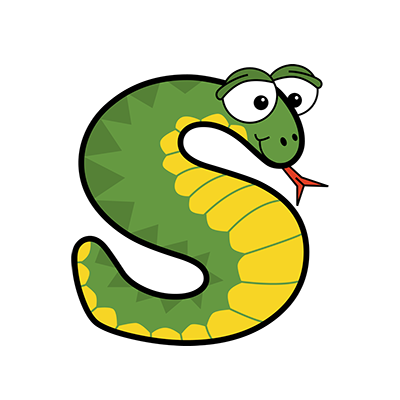 From next week, we kindly ask that you try your best to say goodbye to your children at the coat pegs so we can start building up their resilience and independence entering the classroom.
We will of course be there to hold their hand!
Thank you for your support and understanding.
Mrs Perryer

To name a few... painting, drawing, making, building, music,
games, circle time, stories, playing, cooking, play dough, puppet shows and... snacks!

The classroom is ready for your first day at Cathedral Primary School
and we cannot wait to welcome you to Pop Class!
Mrs Perryer & Mrs Almond
Our Term 1 Curriculum Map is below.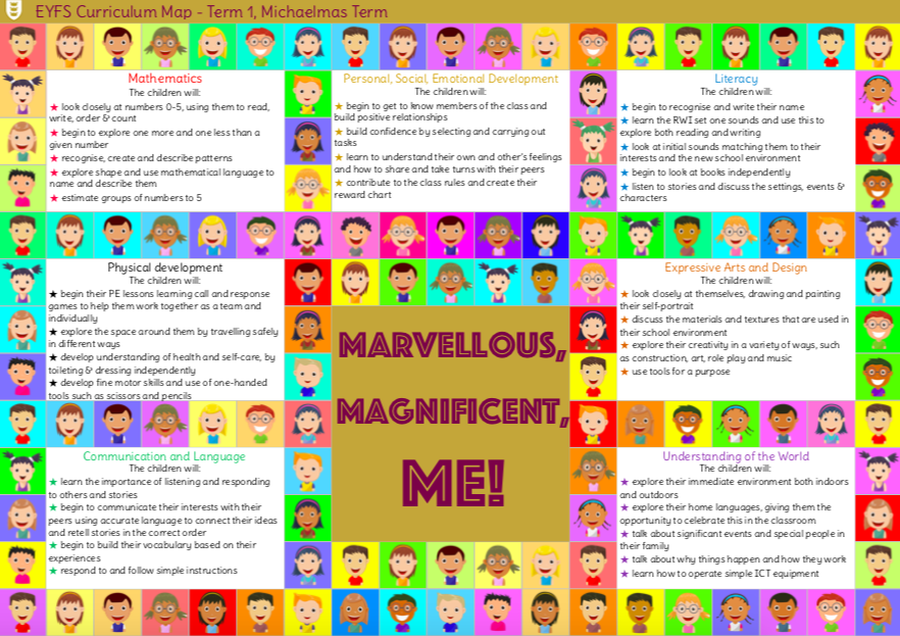 Our Term 1 Timetable is below.