Remember to write in your child's Reading Record every time you read with them. When you have written in your child's Reading 4 times, they will receive a gold star in our Reading Challenge!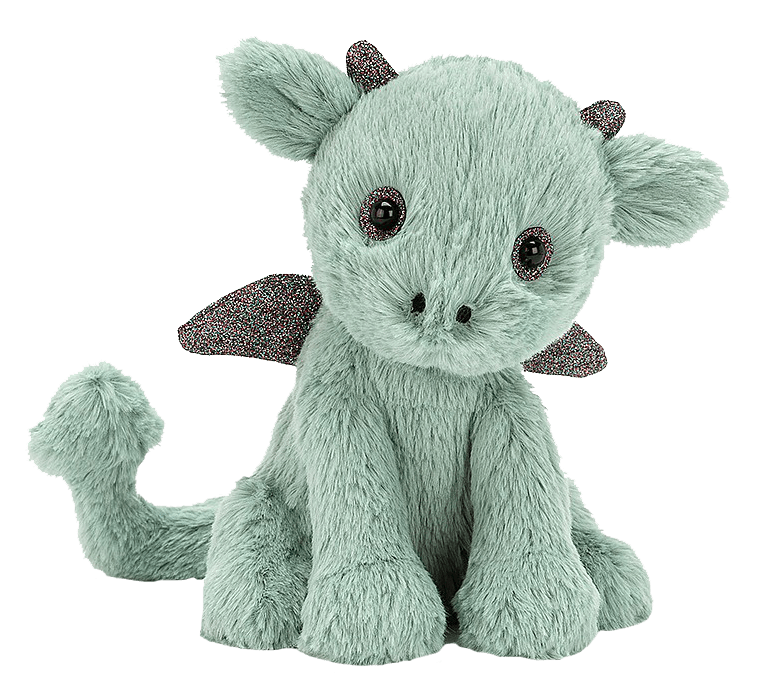 This week has been action packed and full of fun and learning.
It started with our weekly visit to Forest School, where we had fun being creative making leaf prints, animal pictures using leaves and mandalas. We also had some delicious toast cooked on the fire.
We've had some exciting visitors, as our Living Eggs arrived on Monday and we had all 10 eggs hatch into chicks! The chicks have inspired some super writing from the children which is on display on the independent writing wall in the classroom.
We have been continuing to learn our stories using our words and actions and have enjoyed drawing story maps for the Three Little Pigs this week.
Sport Relief on Friday was a great success and we showed off our dancing skills by learning the Cha Cha slide with the rest of the school. Thank you to everyone who donated to this great cause.
See you next week!
Another super week of learning in Rock Class!
The week began with another visit to Forest School, where we built dens, played in the mud kitchen and enjoyed some delicious pancakes on the fire.
In phonics, we have been applying our phonics knowledge and practising our tricky with whole class reading, as well as continuing to develop our reading voices.
Our literacy text has been Jack and the Beanstalk and we have been brilliant at sequencing the story and writing sentences about some of the scenes from the story. It has also been Book Week, and World Book Day was phenomenal! I loved seeing the children dressed up as their favourite characters and I enjoyed being a mole for the day.
We have also planted our very own beanstalks and we look forward to seeing them grow this term.
In maths, we have had fun adding magic beans together and finding different ways to make 10.
Well done everyone, have a great weekend!
Welcome back everyone, it has been lovely to see the children so refreshed after their break!
This week started with our first trip to Forest School. It was exciting getting our waterproofs on and getting on the minibuses. This week, we familiarised ourselves with the site and played on the train, in the mud kitchen, on the swing, all whilst getting very muddy. We can't wait for our next trip on Monday.
In Literacy, we learnt the story of The Gingerbread Man using lots of lovely story language along with actions to help the story stick in our heads. We used masks and stick puppets to retell the story, drew story maps and even wrote our own recipes.
In maths, we ordered the escaped gingerbread men by height and practised our weighing skills and language by making our own gingerbread men. It was great being able to eat these on Thursday afternoon!
As we are not in school on Friday, please could you complete a short project with your child over the weekend related to climate change? It could be a poster, or a drawing or an invention to help save the planet. I'm sure the children will have lots of their own ideas! Please upload a photo of your project to your child's online journal, I would love to see them.
Wow, what a fantastic week to end Term 3!
In Literacy, we have read the book 'Toys in Space' and completed posters to help find the missing toys in the story and return them to their owner. We have also been brushing up on our capital letters and practising all of our digraphs and trigraphs as well as our tricky words.
We have had lots of fun in maths, adding by using numberlines, tens frames and numicon. We even found a magic doubling pot in our classroom that doubled the number of gold coins we put in!
As it has been Earth Week this week, we have been learning about ways to look after our planet, including reducing food waste, looking at materials that can be recycled and we created posters to help spread the word about looking after our planet.
Earth Day on Friday was a huge success and the children looked fantastic in their costumes.
Well done to everyone in Rock Class, as we got the final gem in our jar this week which meant we could have our class party treat! We played musical statues, made party hats, designed birthday cakes and enjoyed some disco dancing.
Have a great half term break!
Rock Class started the week with a visit to the Central Library to choose more library books. We were also lucky to have one of the librarians read us a story.
In phonics, we have been revising our Set 2 sounds, practising the digraphs and trigraphs we have learnt this term.
The children have wowed me with their Space Fact Books, which we have been working on in literacy. I'm so proud to see how much they have learnt this term and how keen they were to write it down in their very own fact books.
In maths, we've been comparing quantities of items to say more and fewer and finding one less and one more up to 20.
We've also made solar system pictures, star wands, UFO's and even painted our own set of planets to make our own solar system.
Super job everyone!
We've been seeing stars all week in Rock Class, inspired by our book, How to Catch a Star by Oliver Jeffers.
This week, we have been writing sentences about how the boy in the story catches a star, describing the star, and even writing letters to the stars and posting them in our special space post box.
In Phonics we have learned the rest of our Set 2 sounds, ou, oy, ir and air as well as the tricky words me and we. We have loved making tricky word watches to help us remember the new words.
In maths, we found out all about the numbers 16, 17, 18, 19 and 20. We looked for clues in the number names and remembered which digit always comes first in our teen numbers.
We found out more about constellations this week, and some of the stories behind them, before making our own constellation pictures. Which constellations can you see in the sky at night?
Singing assembly on Friday gave us a chance to get together with the rest of the school to learn more of the song 'A Million Dreams'. I was so impressed with the children's singing voices!
Also on Friday, we had a special visitor; Mrs Wildgoose! She came in to tell us all about her new forest school adventure and to read us a story. Thank you Mrs Wildgoose!
Well done to all the stars in Rock Class, have a restful weekend.
We started the week in Rock Class with a visit to the Central Library where Rachel read us a story. We were then able to choose a book each to bring back to our classroom that we can read in class during our choosing time.
In phonics, we have continued to learn our set 2 sounds, learning the long and short oo sounds as well as the digraphs ar and or. We have some new tricky words to learn at home which should all be in your children's reading records. The words to practise are he, she, we, be, me, on, mum and dad.
Our book this week was Man On The Moon, and we had fun reading all about Bob, the man who gets in a space rocket every morning to look after the moon and show around the visiting tourists. Bob knows there are no aliens on the moon. Or are there?
In maths, we have continued to build our fluency with ordering numbers to 15 and we did some excellent problem solving to share moon rocks equally between our friends.
The children continue to deepen their knowledge about all things space and this week we have been looking at and talking about changes in how the moon appears in the sky. We even made our own moon spinner to show the different phases of the moon. The children had lots of great ideas about what happens to the moon when it goes dark.
Phew, another fantastic week of learning in Rock Class!
This week we have started our Set 2 phonics sounds and have learnt the digraphs ay, ee and ow and even the trigraph igh.
The children have loved this week's book, Aliens Love Underpants, and it has inspired some amazing writing. They have been describing aliens, their pants and writing lists of things they could take to space.
In maths, we learnt some new mathematical language and were estimating how many objects we could see in our partners pots, then checked our estimates by counting.
I have been impressed with their creativity and we have designed some fantastic underpants, aliens and space rockets which are decorating our classroom.
At the start of our space topic, the children had some interesting questions about some of the things they wanted to find out about space. One of the questions was 'How are space rockets made?' We discovered how the biggest rocket in the world was put together and then talked about the best materials to make a rocket from. All the children agreed that a rocket made from cushions wouldn't be very useful!
Well done Rock Class!
What a fantastic first week I have had in Rock Class! The children have been super helpful, showing me the ropes and where to find everything in our classroom. I've been so impressed by their kindness, independence and fantastic learning.
On Thursday, we visited We The Curious and had a great day learning all about space, stars and planets. We made a rocket, built a spacesuit and even helped to fix some solar panels! The children were a credit to the school, demonstrating their knowledge of space and asking interesting questions.
Thank you to all the children and parents who have made me feel so welcome! I'm already looking forward to next week and all the fun we are going to have!
What a lovely last week of term! This week, we posted our letters, walking up to the post-box by the library and posting them in individually – expect some post soon! We also enjoyed our Christmas jumper day and I loved having my dinner with my lovely class. We also had an awesome party with lots of funky dancing!!
Thank you all so much for you amazing support and kind words this term and your wonderful present (very much appreciated!!). Your children are amazing and I have loved teaching them over the past two terms. I am really sad to go, but am looking forward to a new adventure! I will pop in to say hello (and read a story!) and will bring some pictures of the forest with me!
Many thanks again, have a wonderful Christmas and a Happy New Year!
Lots of love,
Mrs Wildgoose.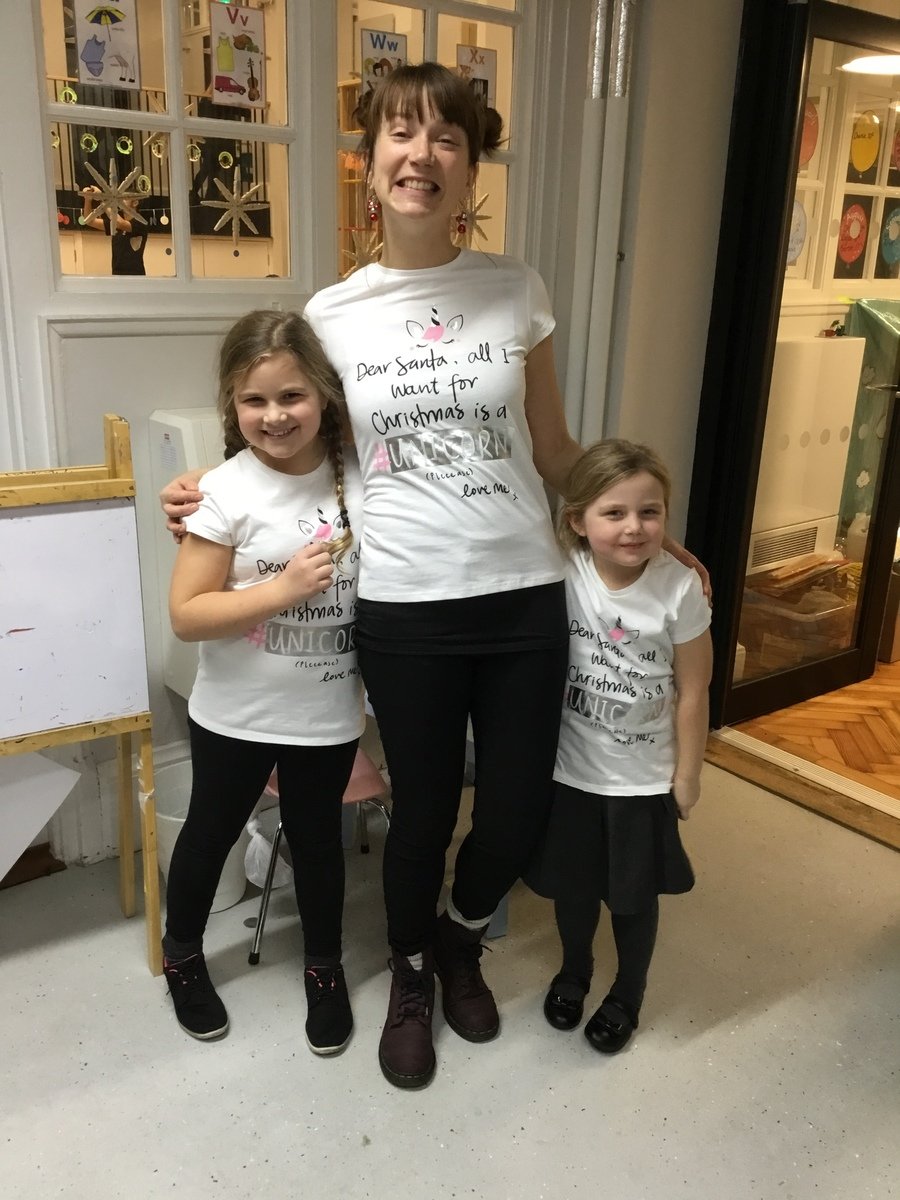 Our theatre visit this week was a roaring (or rather a boing-ing!!) success! The children loved the production and loved acting parts out in the classroom!
We have been working so hard on our nativity - ?I can't wait for the children to perform it to you next week! This week amongst all the trips and practises we have been exploring "Harry and the Bucketful of Dinosaurs." The children imagined they were Harry and wrote about how he helped them and where he took them. They also designed their own dinosaur!
Dino Biscuits and Library Visit!
We started the week with a lovely visit upstairs to the library! the children loved looking at all of the different books and had the opportunity to chooses one to bring back to the classroom. They also had a story read to them by a member of the library staff.
We also made yummy dinosaur biscuits! The children had a go at writing their own recipes and then worked in small groups in the cookery room, mixing, sieving, pouring and rolling the mixture ready to cut and bake. When the biscuits were cool, the children got to decorate the dinos using icing sugar and sprinkles.
Our nativity practises are really coming along and the children are very excited to show off their amazing singing - please could book bags be checked for information on your child's character and for lines which need to be practised! I have received some costumes and would really appreciated the rest being brought in by the end of the day!!
More Dinosaurs, Odd Socks AND Children in need!!
Phew! What a busy week! Thank you to everyone who attended parents evening - it was so lovely to have a chat with you! I am so proud of how well all of the children are doing and how much they have grown and learnt already!
This week was Anti-bullying week, thank you all who wore odd socks on Tuesday to raise awareness. The children really enjoyed watching a short performance to highlight what bullying is and what we can do to stop it.
The children loved dressing up to raise awareness again on Friday, this time for Children in Need. In our circle time this week we have been thinking about how we could help other children in school or in our communities.
Meet Small our baby T-Rex!!
Welcome back to Term number two and a very exciting topic all about DINOSAURS!!!! The children were very happy to discover what our new topic was about and loved going on a hunt for topic clues around the classroom - they even found a dinosaur egg!!
After wrapping the egg up in my cardigan, the children have been keeping a close eye on it all week. On Tuesday we noticed one crack, by Thursday there were a few more and this afternoon..... IT HATCHED!!!! The children were very excited to meet our new baby T-Rex which we have named "Small." They also had the opportunity to make their own eggs using paper mache! A great introduction to term two!
Our maths lessons this week, in which we explored "whole" and "part" inspired our pizza parlour role play which the children have loved! In maths we looked at a whole pizza and talked about how it could be shared by 2 and then 4 - by cutting it into parts!
Later in the day the children began acting out making pizza and taking orders - so the next day the classroom transformed into a pizza parlour, complete with Italian music! The children really enjoyed taking on the roles of customer, chef or waiter and took their roles very seriously!
We have also begun looking at the Numberblocks to help us with out maths learning. This week we explored number 1 and number 2!
Please find a name writing practise sheet in your child's bookbag today - this can be completed in your own time at home :-)
This week we have been looking at and learning the properties of 2D and 3D shapes. The children have made pattern crowns, tessellated pictures using shape, shape prints using paint and dinosaur robots using 2D and 3D shapes. They have loved testing shapes to see if they roll or slide and enjoyed constructing shape castles!
The children looked at the story 'Something Else' and we discussed what made a good friend. We also had great fun jumping in the huge puddle outside! As it is getting wetter and wetter, please do ensure that coats are brought in every day and wellies if possible!
Another wonderful week! Thank you for your cooperation in saying goodbye at the door this week - the children have come in and settled into activities fantastically!
We have enjoyed looking at the story the of Elmer this week and the children thought of some lovely was to cheer him up which they drew and added to our amazing class Elmer! We talked about what made us special and why being unique is great!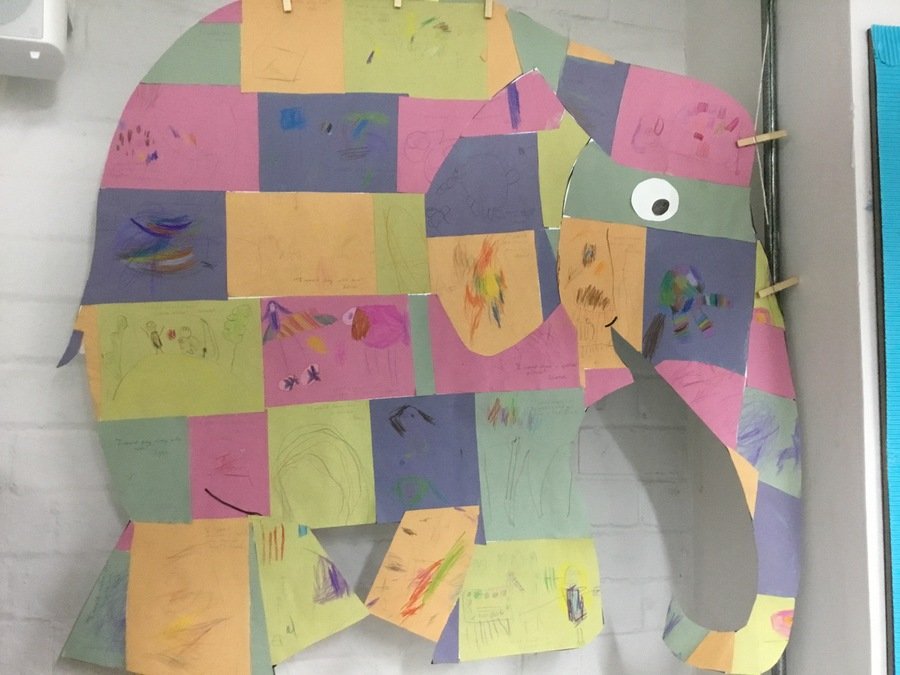 In phonics we have focused on t, i, n, p and in maths we have been focusing on the numbers 1 and 2 - challenge your child to a 1,2 clap pattern at home! They showed super concentration when practising it at school!
Well done children for fantastic first full week! You have all done so well and settled in like superstars!
All of the children have shown amazing resilience and understanding this week - they have picked up and got into our routines so quickly! I have been so impressed with their sitting and listening skills and their fabulous lining up!
We have begun looking at our phonic sounds this week! You will find them inclosed in your child's book bags to have a go at at home!
The children have loved learning the "How Many Fingers?" song - ask for a rendition at home!
Next week, it would be fantastic to begin to try saying goodbye at the door. This not only helps with the classroom congestion but also with building up your child's confidence entering the classroom independently. We would be very grateful and would still be on hand to help for those who need a helping hand :-)
Have a Wonderful Weekend!
Mrs Wildgoose
Another great week of settling into school life! The children have explored different areas of the Early Years space and enjoyed extending their learning through play. We made robots, built roads, created art using dinosaur feet and even performed our own puppet show! Phew!
I am looking forward to both groups meeting each other! Please remember PE kits all day on Tuesday.
Mrs Wildgoose
Wow! What a lovely first week! It has been amazing to have you all start school and see your classroom! You were all so confident and settled in fantastically! We had lots of fun exploring the school, meeting Drogo the dragon, making friends and enjoyed lots of different activities!
Please can coats be brought in every day, even if it looks like nice weather, as we had to borrow a few from around the school this week!
Have a wonderful weekend and I can't wait to see you all again next week!
Mrs Wildgoose
I can't wait for you all to start school! Your classroom is ready and waiting for some fantastic learning to happen! I hope you have all had an amazing summer and are looking forward to your first day at school!
Our first topic is called "Marvellous, Magnificent Me!" - and its all about you! Please could you email us a photo of you and your family as we are going to be displaying them at school!
See you all soon!
Mrs Wildgoose
For more information on 'what to expect when' and how to support your child at home, please have a look at this document.