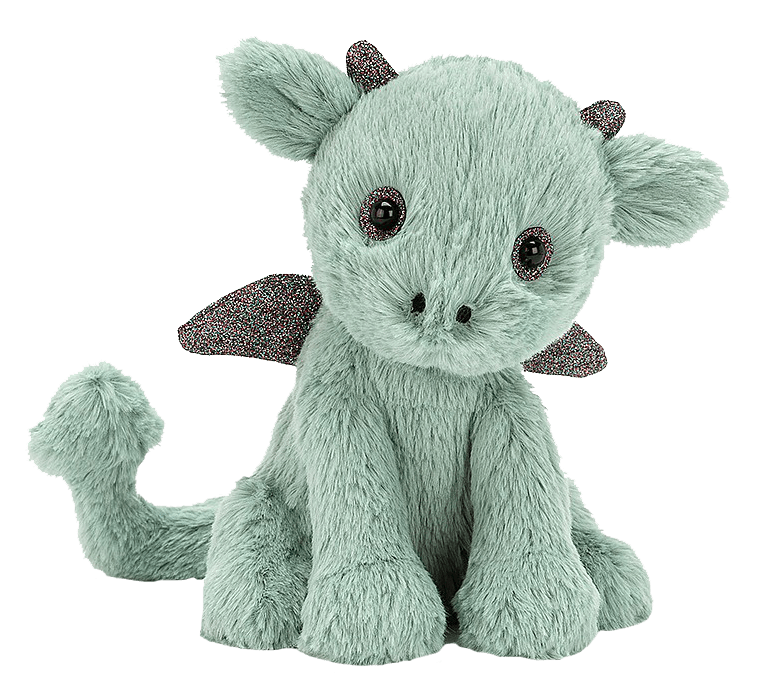 More Dinosaurs, Odd Socks AND Children in need!!
Phew! What a busy week! Thank you to everyone who attended parents evening - it was so lovely to have a chat with you! I am so proud of how well all of the children are doing and how much they have grown and learnt already!
This week was Anti-bullying week, thank you all who wore odd socks on Tuesday to raise awareness. The children really enjoyed watching a short performance to highlight what bullying is and what we can do to stop it.
The children loved dressing up to raise awareness again on Friday, this time for Children in Need. In our circle time this week we have been thinking about how we could help other children in school or in our communities.
Meet Small out baby T-Rex!!
Welcome back to Term number two and a very exciting topic all about DINOSAURS!!!! The children were very happy to discover what our new topic was about and loved going on a hunt for topic clues around the classroom - they even found a dinosaur egg!!
After wrapping the egg up in my cardigan, the children have been keeping a close eye on it all week. On Tuesday we noticed one crack, by Thursday there were a few more and this afternoon..... IT HATCHED!!!! The children were very excited to meet our new baby T-Rex which we have named "Small." They also had the opportunity to make their own eggs using paper mache! A great introduction to term two!
Our maths lessons this week, in which we explored "whole" and "part" inspired our pizza parlour role play which the children have loved! In maths we looked at a whole pizza and talked about how it could be shared by 2 and then 4 - by cutting it into parts!
Later in the day the children began acting out making pizza and taking orders - so the next day the classroom transformed into a pizza parlour, complete with Italian music! The children really enjoyed taking on the roles of customer, chef or waiter and took their roles very seriously!
We have also begun looking at the Numberblocks to help us with out maths learning. This week we explored number 1 and number 2!
Please find a name writing practise sheet in your child's bookbag today - this can be completed in your own time at home :-)
This week we have been looking at and learning the properties of 2D and 3D shapes. The children have made pattern crowns, tessellated pictures using shape, shape prints using paint and dinosaur robots using 2D and 3D shapes. They have loved testing shapes to see if they roll or slide and enjoyed constructing shape castles!
The children looked at the story 'Something Else' and we discussed what made a good friend. We also had great fun jumping in the huge puddle outside! As it is getting wetter and wetter, please do ensure that coats are brought in every day and wellies if possible!
Another wonderful week! Thank you for your cooperation in saying goodbye at the door this week - the children have come in and settled into activities fantastically!
We have enjoyed looking at the story the of Elmer this week and the children thought of some lovely was to cheer him up which they drew and added to our amazing class Elmer! We talked about what made us special and why being unique is great!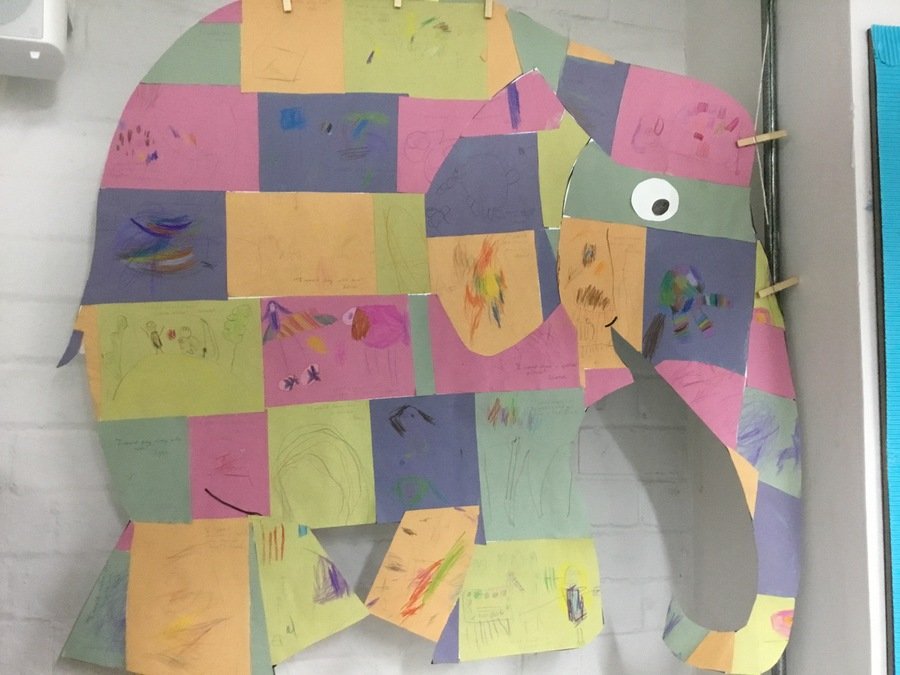 In phonics we have focused on t, i, n, p and in maths we have been focusing on the numbers 1 and 2 - challenge your child to a 1,2 clap pattern at home! They showed super concentration when practising it at school!
Well done children for fantastic first full week! You have all done so well and settled in like superstars!
All of the children have shown amazing resilience and understanding this week - they have picked up and got into our routines so quickly! I have been so impressed with their sitting and listening skills and their fabulous lining up!
We have begun looking at our phonic sounds this week! You will find them inclosed in your child's book bags to have a go at at home!
The children have loved learning the "How Many Fingers?" song - ask for a rendition at home!
Next week, it would be fantastic to begin to try saying goodbye at the door. This not only helps with the classroom congestion but also with building up your child's confidence entering the classroom independently. We would be very grateful and would still be on hand to help for those who need a helping hand :-)
Have a Wonderful Weekend!
Mrs Wildgoose
Another great week of settling into school life! The children have explored different areas of the Early Years space and enjoyed extending their learning through play. We made robots, built roads, created art using dinosaur feet and even performed our own puppet show! Phew!
I am looking forward to both groups meeting each other! Please remember PE kits all day on Tuesday.
Mrs Wildgoose
Wow! What a lovely first week! It has been amazing to have you all start school and see your classroom! You were all so confident and settled in fantastically! We had lots of fun exploring the school, meeting Drogo the dragon, making friends and enjoyed lots of different activities!
Please can coats be brought in every day, even if it looks like nice weather, as we had to borrow a few from around the school this week!
Have a wonderful weekend and I can't wait to see you all again next week!
Mrs Wildgoose
I can't wait for you all to start school! Your classroom is ready and waiting for some fantastic learning to happen! I hope you have all had an amazing summer and are looking forward to your first day at school!
Our first topic is called "Marvellous, Magnificent Me!" - and its all about you! Please could you email us a photo of you and your family as we are going to be displaying them at school!
See you all soon!
Mrs Wildgoose
For more information on 'what to expect when' and how to support your child at home, please have a look at this document.