NEW LEARNING LINKS ADDED TO THE BOTTOM OF THIS PAGE!

| | | |
| --- | --- | --- |
| | | |
| | | |
| Jazz Class | | Folk Class |
Welcome to our Year 2 class page!
Year Group Information
Children should bring in their book bag, coat and named water bottle every day.
PE: Our PE lessons are on Fridays. Please come to school in your PE kit.
Spellings: Weekly spelling lists are posted on Spelling Shed on Mondays for the children to practise throughout the week.
Homework: At the start of each term, we will send out a Homework Menu of suggested activities for the term. Children should complete one activity each week and post their work on Seesaw.
Summer Holidays
Here are some activities that you can complete over the summer.
| Name | |
| --- | --- |
| my-summer-booklet.pdf | Download |
| sudoku-sheets.pdf | Download |
| summer-activity-bingo.pdf | Download |
| summer-holiday-challenges-activity-sheet.pdf | Download |
| t-n-2546435-addition-and-subtraction-fact-families-differentiated-activity-sheets-english.pdf | Download |
| t-par-227-transition-day-year-2-to-year-3-booklet-english.pdf | Download |
| Year 2 Summer Challenge.JPG | Download |
Showing 1-7 of 7

Term 6 - Use Your Voice
Enquiry question: How can you use your voice to make a difference?
Term 5 - Walk on the Wild Side
Enquiry question: What's the best use for a plant?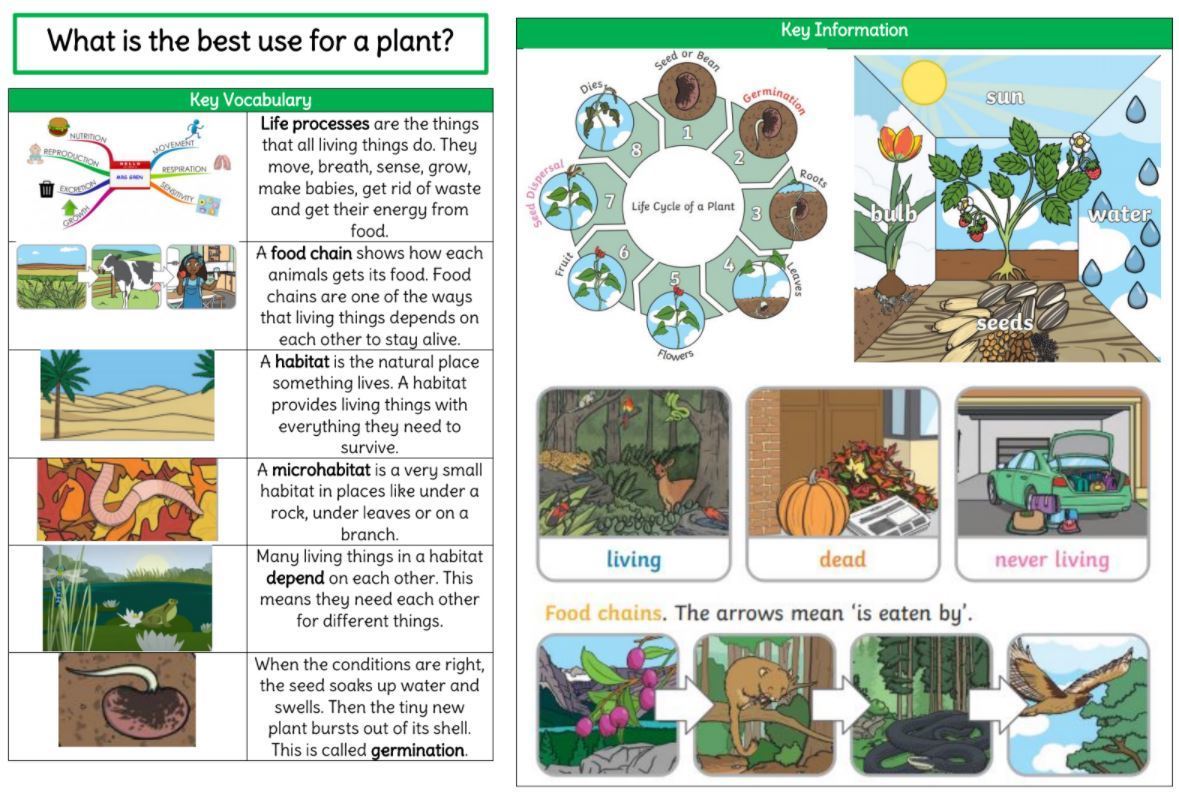 Term 4 - Creation Station
Enquiry question: How have Bristolian scientists and inventors changed the way we live today?
Year 2 have wowed us with the creativity and enthusiasm they have shown during our Creation Station topic this term! We have been learning all about inspiring Bristolian scientists and inventors.
We started our topic by learning about Elizabeth Blackwell and Princess Campbell and the impact they had on the medical profession.
We then had a really interesting virtual lesson run by engineer James from the University of Bath. We really enjoyed hearing about his inventions and asked him lots of questions about his job.
The next stop on our topic journey was to learn about how animations are made. Inspired by local animators, Aardman Studios, we created our own stop-motion Morph animations.
We finished our topic by learning more about the Clifton Suspension Bridge and seeing how strong we could make bridges made only from paper!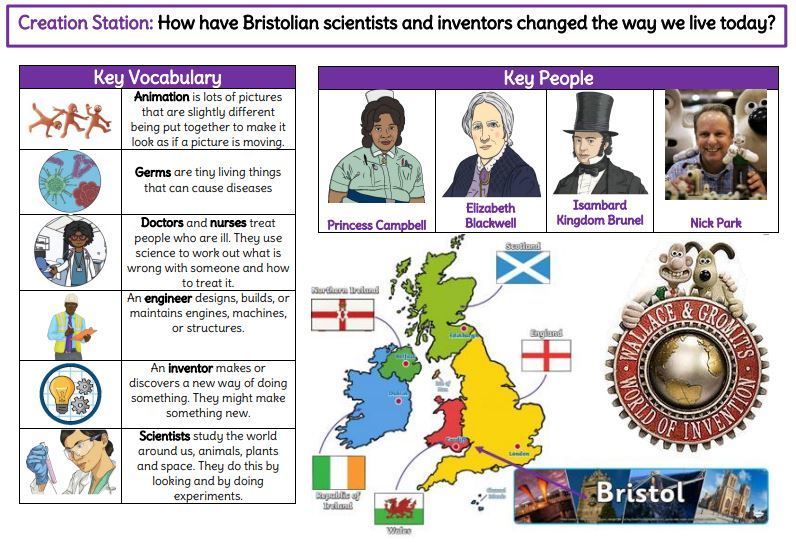 Term 3 - Fire! Fire!
Enquiry question: How did the Great Fire of London change the lives of people today?
Well done for another amazing term of learning. The only difference this time was it was all on Seesaw! The children showed amazing resilience during this strange term and have worked extremely hard.
In Maths, we looked at money, directions, measure, 2D and 3D shapes and patterns.
In English, our book 'Drahon Post' inspired us to write instructions to make jam sandwiches, our own magical creation stories, diary entries and even a newspaper report. We even squeezed in some funny nonsense poems.
Lockdown didn't stop our firey topic either. We compared London in 1666 and 2021, looked at the fire service and buildings have changed and made our own Tudor houses.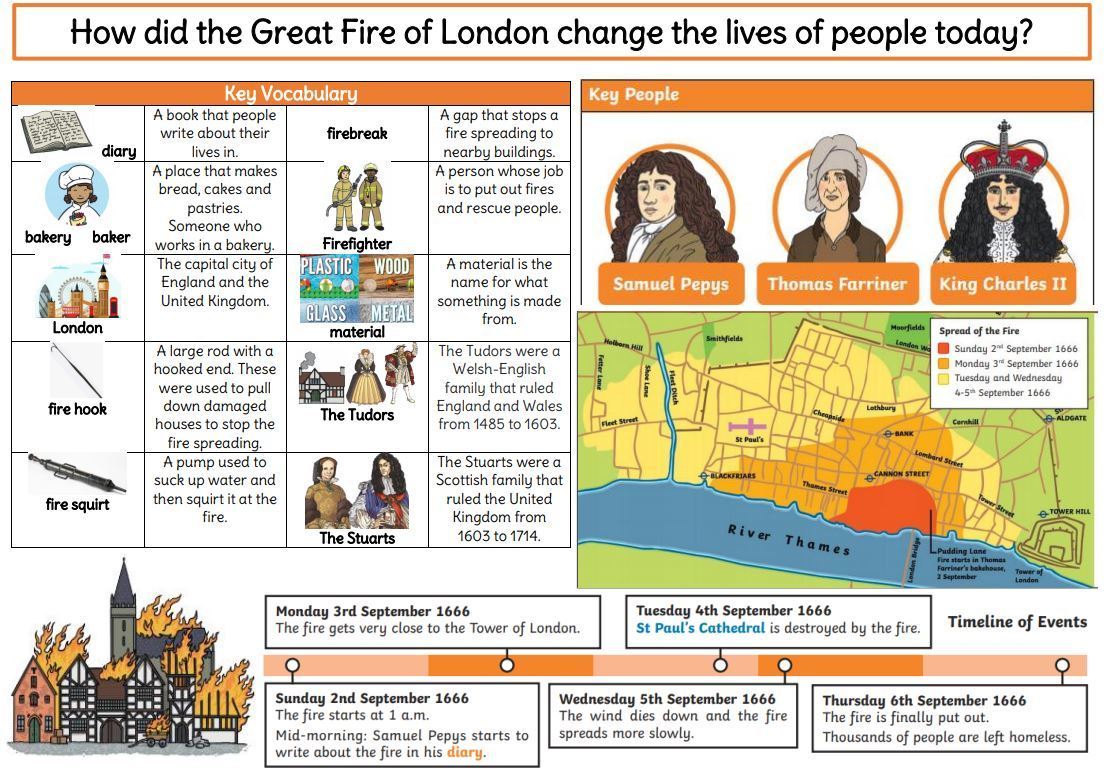 Term 2 - Pole to Pole
Enquiry question: How are people, penguins and plants the same?
What a 'cool' (brrrr) term we have had in Year 2!
The children absolutely loved reading our class story 'Blown Away' and meeting Penguin Blue and his friends. We used a story map with pictures and actions to help us retell the whole story from memory! The children then wrote their own versions of the story and published them in a class book.
In Maths, we have been practising mental strategies for adding and subtracting to prepare us for adding and subtracting two digit numbers. We have also continued to practise counting in 2s, 5s, 10s and 3s.
In Topic, the term started with an exciting delivery from Antarctica - penguin pupils! We learnt about polar animals and how they are suited to living in cold habitats. Our blubber gloves experiment was a hit and the children decided that polar bears, seals and orcas are much better suited to icy water than humans! The children also created some fantastic artwork over the term - from charcoal penguins to amazing polar light displays!
Have a look at the galleries below to see some of our learning highlights this term...

Maths

10s and 1s - tablet friendly

Maths

Money - tablet friendly

Maths

BBC Multiplication and Division videos - tablet friendly