Hello and welcome to Folk Class!
Remember to keep visiting the class page over the term as it will be regularly updated.
Check out the Learning Links on the main Year 2 page too!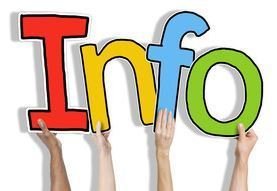 PE: Our weekly PE lesson is on Friday afternoons with Mr Baynton. Children should come to school dressed in their PE kit and will stay in this all day.
Reading books: Children should bring their reading books into school every day in their book bag.
Water bottles: Please bring a named water bottle into school each day.
Spellings: Our weekly spelling lists are posted on Spelling Shed on Mondays (this will start on Week 3 as we are doing assessments).

Term 1/Week 5
Song of the week: Traditional Chinese Folk Music
What a busy week we have had in Year 2! We started our week by launching into our new class book 'Going Places'. Before reading the story, we used our inference and prediction skills to guess what the story might be about. We then created story maps to help us retell the main events of the story.
In Maths, we have been practising adding 3 numbers. We used part-part-part whole models and number lines to help us.
On Wednesday we earned our first class treat! We were very excited to be given special golden tickets to a cosy cinema club! We are looking forward to earning our next class treat soon!
We also had time to fit in a Science investigation. We wanted to find out the best material for making a boat. We tested different materials to see whether they were waterproof and whether they would float on water.
Term 1/Week 4
Song of the week: Tihore Mai Te Rangi - Teresa Bright
This week in English we became authors and wrote our own versions of 'Mrs Armitage on Roller Skates'. First we used our ideas from last week to plan our stories on a story mountain. We then spent the week writing and editing our stories. We worked hard to try and include the conjunctions 'and' and 'so' in our writing. We even came up with some expanded noun phrases to describe things in our stories.
Click here to learn more about expanded noun phrases!
In Maths, we continued to recap addition and subtraction facts. We practised adding zero to a number, recognising doubles to 10 and recalling number facts to 7 and 9.
In Topic, we learnt more about where Christopher Columbus explored in the Caribbean. We found out about food, wildlife, houses and weather in Jamaica and compared this to England. We also learnt about the life of Mary Seacole and practised using our historical skills to order key events in her life on a timeline.
Click here to see the video we used in class!
On Thursday, we had a WHOLE afternoon of Art! The children started with blue paint and slowly added white paint to create different tones. Then they experimented texture by using different brush strokes. After they had practised these skills in their sketchbooks, the children created amazing seacapes! This was inspired by the epic journeys by explorers across different oceans.
Term 1/ Week 3
Song of the week: Ladysmith Black Mambazo - Ikhaya Lamaqhawe (Home of the Heroes)
How are we on week 3 already? We've had another fun filled week and have been completed own away by the constant values being shown by Year 2.
In English we used our exciting innovations for Mrs Armitage's roller skates and wrote them down in our English books. There were so many great ideas and we remembered about the importance of full stop and capital letters. We also looked at the difference between Year 1 sentences and Year 2 sentences. Next week we're going to start writing our own version of the book so we had one more read and wrote a book review. On Friday we had a stand alone English lesson which produced some amazing writing! When we came back from playtime our classrooms had been transformed into a rain forest. We had to use our senses to describe the setting around us.
In Maths, we continued to recap some Year 1 content. We looked at number pairs to tens, odd and even numbers and next door neighbour numbers. For example, the number 5 has 4 and 6 as it's next door neighbour numbers (one more/ one less).
In Topic
we investigated what explorers need to take with them on their adventures. We looked at how the equipment has changed over time and how it changes depending on the location.
Well done Year 2 you are amazing and we are so proud of you!
Term 1/ Week 2
Song of the week: Bob Marley - One Love
We have had another fantastic week in Year 2 and the children are settling into their learning really well! This week we continued our 'Globe Trotters' topic with a look at some famous explorers. We used our history skills to put the explorers in chronological order on a timeline. We then used our geography skills to locate the continents they explored. We've also learnt about Jim Beckwourth but sadly he didn't have a video. Click on the explorers below to have another watch of the videos we used in class:
In English we have been busy creating story maps to help us retell the story of 'Mrs Armitage on Wheels'. We then used our imagination to think of other bizarre and wonderful things Mrs Armitage might add to her bike and new roller skates!
In Maths we have been practising counting in 2s, 5s and 10s. We have also been working hard on a range of Maths puzzles to help us recap our learning from Year 1.
On Thursday we had our first Achievement Assembly with a difference! We stayed in our classroom and Mrs Yarnold appeared as if by magic on our whiteboard! We really enjoyed celebrating all the wonderful achievements so far and are looking forward to many more over the year.
Well done everyone for a super week!
Term 1/ Week 1

What an amazing first week in Year 2! Folk class have blown me away with the way they have quickly adapted to life in Year 2. Although we were only in for three days we got stuck into our topic 'Globe Trotters'. As we are going to be travelling around the globe this term we had to make our very own passports.
Check out this video to learn more about passports.
We had so much fun making maps and staining the paper with teabags to make them look old but we had even more fun crumpling and tearing them to add to the aged look. We learnt the points on a compass (North, South, East and West - Never Eat Shredded Wheat!) and used the directions to find hidden explorers in our classroom. Our topic adventures continued with naming the 7 continents and making our own paper plate globes. They look fantastic hanging up in our classroom!
We even fitted in a Maths Mission where we used our number bonds to 10 to think of different combinations for 10 cheeky mice and 1 greedy snake. In English, we used our inference and prediction skills by looking at the front cover of our new book ' Mr's Armitage on Wheels'.
Well done Folk class - you are all such superstars!