We have PE on Friday PM this week! Bring your PE kit into school as we will get changed in the PM.


Hello and welcome to
Folk Class!
Remember to keep visiting the class page over the term as it will be regularly updated. Check out the Learning Links on the main Year 2 page too!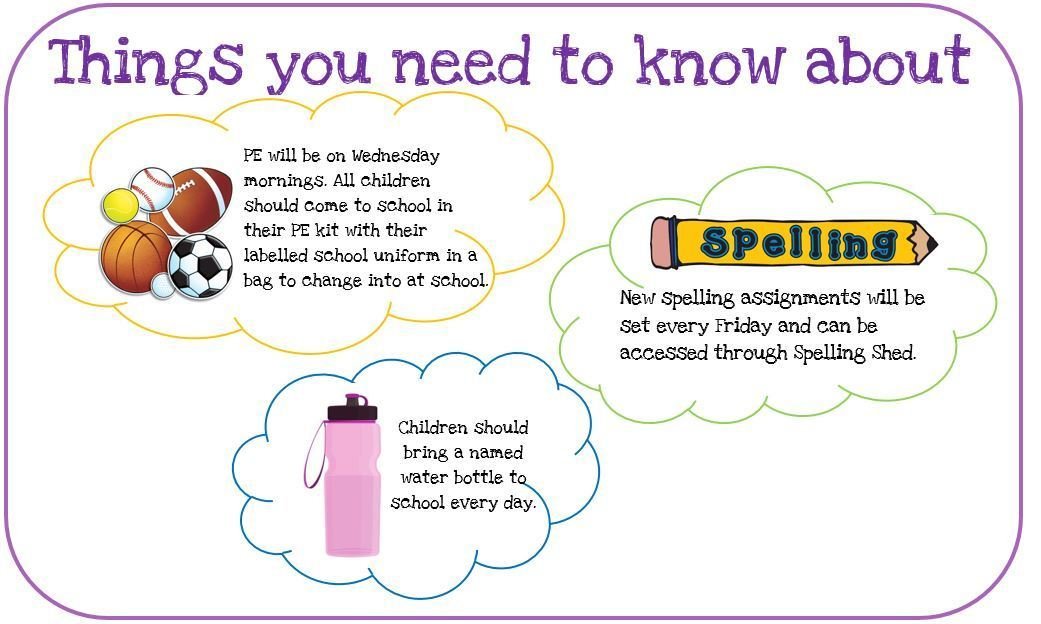 Term 2/ Week 1 and 2
Song of the Week: Days Like This - Van Morrison
Winter Winds - Mumford and Sons

Welcome back! I hope you all have a fun yet well rested half term. It was lovely to see all the smiling faces arrive at school after our break. We have jumped straight back into learning this term and already fitted a lot in. Our new topic sparked some interesting conversations about transport through history. Many of the children were shocked to find out that their parents had buses when they were children! We looked at how vehicles have changed over time and tried to work out which ones were older examples than others. We then placed them on a Check out this handy video which shows the evolution of transport.
Our new book in English is called Going Places and children have loved the challenge of writing 'complex sentences using subordinating and coordinating conjunctions!' This simply means joining simple sentences using words such as because, when, that, if, and, or and but. We have been so impressed with how well children have put this into their writing and challenging themselves to use as many as they can.
In Maths we have continued to find the difference between two amounts - we looked at how we can use this strategy for space and shape, not just number to think about what finding the difference actually means.
This week has also been a poignant one and we have had many discussions about Remembrance Day and Anti-Bully week. I am so
impressed with how thoughtful, mature and kind Folk Class are.
Photos are on their way!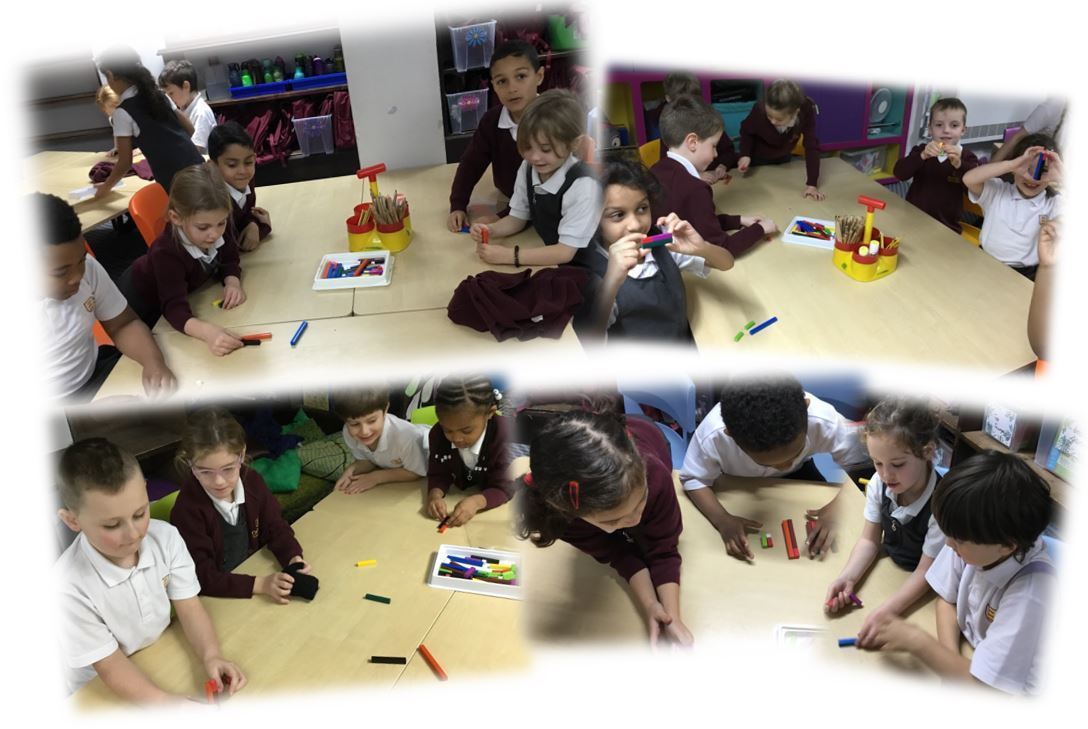 Term 1/ Week 7
Song of the Week: Lemon - Kenshi Yonezu

This week we found out lots about the continent 'Asia.' I had fun sharing my experiences from the year I lived in Japan. We learn some Japanese, got hands on with a variety of Japanese objects and tried on part of a traditional outfit. The children created their own beautiful sakura (cherry blossom) hanging scrolls. They made these using tissue paper, paint and strips of cartridge paper.
In English this week we have been learning about different types of sentences; statements, questions, commands and exclamations. We had a go at writing our own and recognising them in writing. We were particularly good at those bossy command sentences!
Term 1/ Week 6
Song of the Week: Friends - Eliza and the Bear

This week we have enjoyed learning about the incredible continent of Africa. We studied some traditional masks and found out about the way they were decorated. We then used paper plates, brightly coloured paint and string to create our own African masks. We also found out lots of interesting facts about the continent of Africa and created fact sheets about it - did you know it is the hottest continent?
In English this week we have been innovating our story 'Blown Away,' by changing the main character and the setting to plan our own versions. We used the same story sequence and we have begun writing our stories using a storyboard with images to go with our story. In Maths we have continued to work on our number facts with a focus on partitioning two digit numbers into tens and ones. We've also been looking at 1 less & more and 10 less & more.
We had a fantastic morning this week at the Cathedral, taking part in the Big Arts Trail. The theme for our artwork was 'Up, Up and Away,' where we recreated Van Gogh's 'The Starry Night' and used mirrors and binoculars to draw the details and design from the cathedral roof, amongst many other art activities!
Term 1/ Week 5
Song of the Week: Lock, Stock and Barrel - Rise Above It

This week we traveled to the continent of North America. We looked at the diverse habitats that the continents has from tropical islands like Jamaica, to the snowy mountainous areas in Canada to sprawling cities in the U.S.A. In fact, we used these cities to inspire our art. We had a look at sunsets and created our own silhouette paintings that look really effective. We even fitted in a mouthwatering trip to Pizza Express! I hope you all enjoyed eating the hand-made pizzas. A HUGE thank you to the parent helpers we had - it was really appreciated.
During our English lessons this week we have dived into the world of poetry in honour of National Poetry Day (3/10/2019). The children have performed Benjamin Zephaniah's 'Everybody's Doing it' and written their own version based on local dishes from different countries. In Maths, we have continued to use the 'Make 10' strategy when adding and have started to look at it when subtracting.
Please click on the link to watch this useful video so you can help your child at home.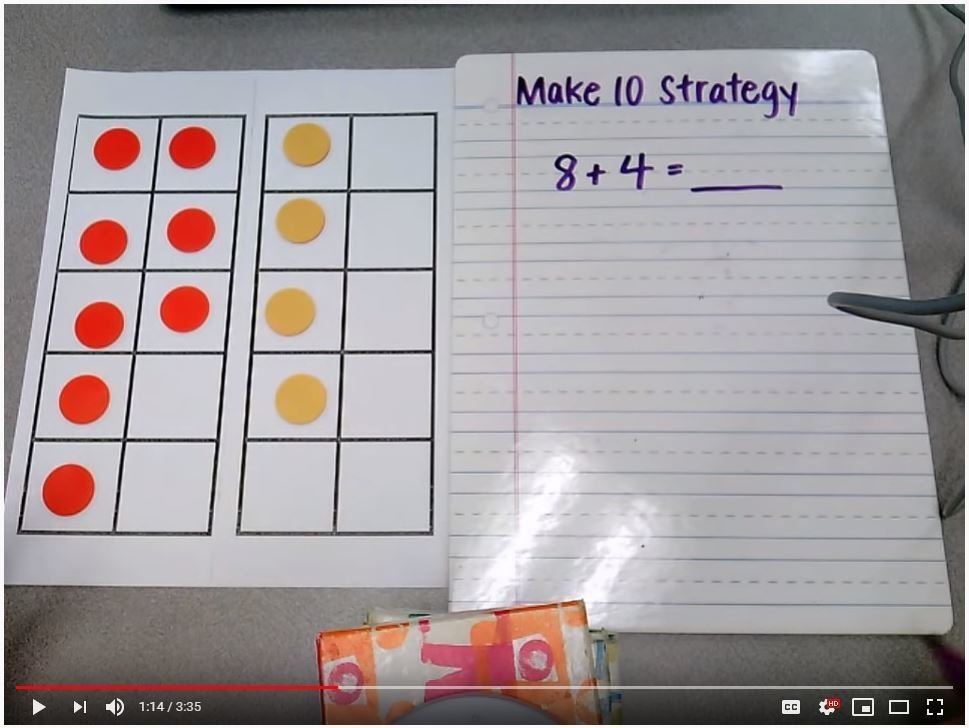 Term 1/ Week 4
Song of the Week: Earth, Wind and Fire - September

This week we stayed local with a visit around Europe! We learnt all about the countries that make up the United Kingdom and learnt the names of the capital cities. We were amazed to see how the English, Scottish and Welsh flag came together to make the Union Jack flag. We also had an extremely fun lesson on Friday where we made our own 'bumblebee style' paper kites! We followed step by step instructions and added our own embellishments.
In English this week we have been diving deeper into our story 'Blown Away.' We thought about our likes and dislikes in our story and looked for patterns in the text. We put our story onto a story mountain and thought about the importance of each part of a good story. Finally we learnt to retell our story all together using actions and a story map to help us!
Check out our kite making below!
Term 1/ Week 3
Song of the week: Ladysmith Black Mambazo - Ikhaya Lamaqhawe

Our jet setting this week took us all the way to tropical 'South America'. Each day, we watch a Newsround update and the children have expressed an interest in the recent fires in the Amazon rainforest. So this week we have brought the rainforest into our classroom! In topic, the children explored the four layers (emergent, canopy, understory and forest floor). The children then drew their own rainforests and made sure that each layer had the correct plants and animals.
In English, the children put their adjective skills to use and started writing expanded noun phrases to describe what they could see, smell, hear and even touch in a rainforest! This week all the children continued to add three numbers in Maths and used number facts to support them. For example, 2 + 3 + 5 = 5 + 5 = 10.
The children also had their first group violin lessons this week! They were all extremely excited and look very professional with the instruments.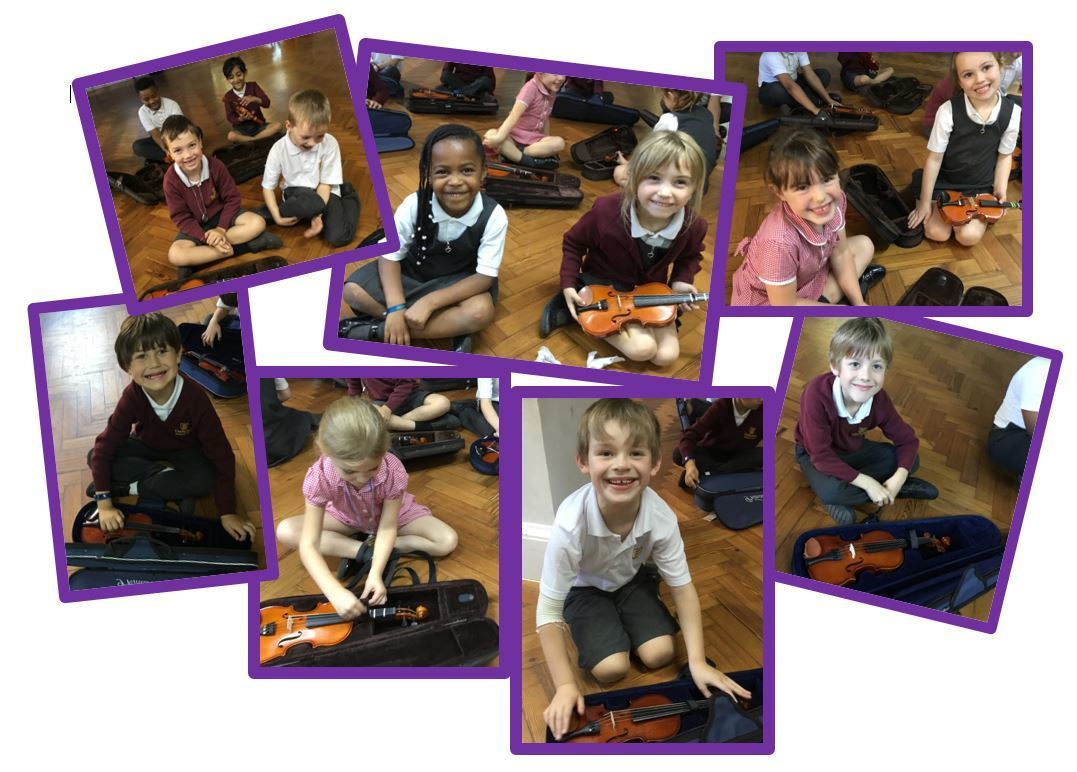 Term 1/ Week 2
Song of the week: Theresa Bright - Tihore Mai Te Rangi

This week we have been learning all about the continent 'Australia.' First we jetted off to New Zealand to find out about the Maori people. We heard one of their traditional stories, the tale of How Maui Tamed the Sun. We worked collaboratively to create our own nets and ropes to see if we could make a net strong enough to lift a large ball. We had to use collaborative skills such as listening, building on the ideas of others and good time management! Next we made our way to Australia where we looked at some of the oldest artwork in the world, Aboriginal art. We created our own using the ends of paintbrushes to make the dots and using earthy colours.
We have jumped straight back into our learning this week with a full week of Maths, English and Guided Reading! We have been looking at different ways of adding three numbers in Maths, using adjectives to describe characters and settings from our new story Blown Away in English and we have read lots of great stories in Guided Reading. The children have also all had a go at our new spelling program 'Spelling Shed.' The children have loved learning their spellings in such a fun and interactive way and I am looking forward to seeing how everyone gets on practising at home! We will be sending home each child's login for Spelling Shed in their reading records over the coming days!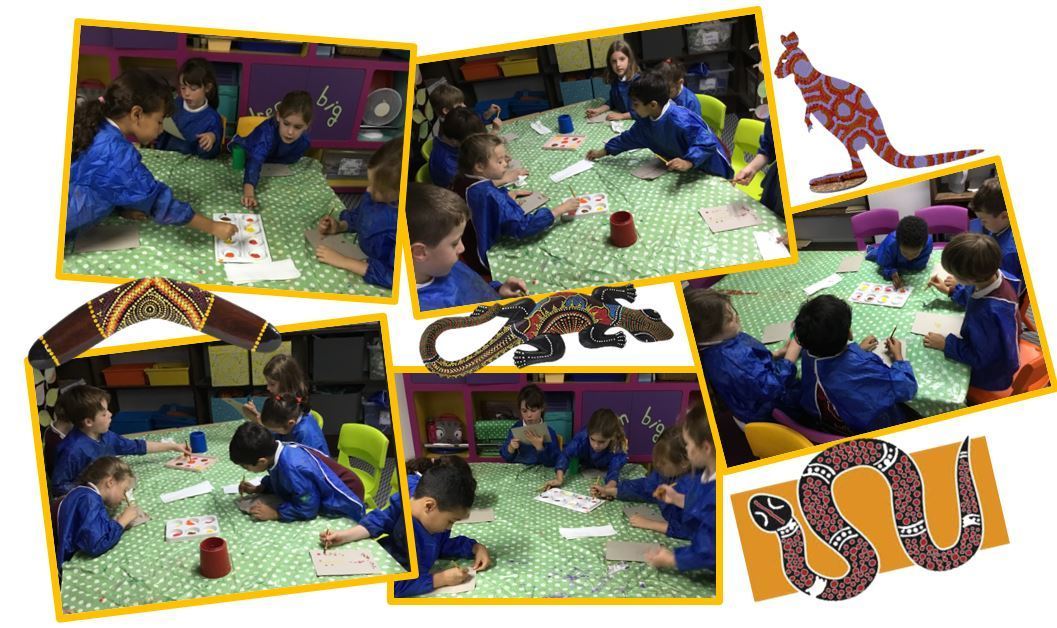 Term 1/ Week 1
Song of the week: Bob Marley - One Love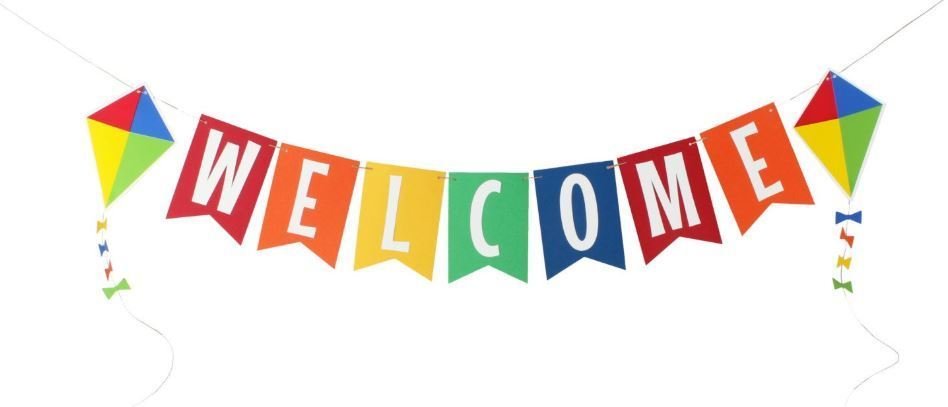 What a fantastic start we have had in Year 2! Although it's only been a short week, the children have fitted lots in. From learning about our new topic 'Let's go Fly a Kite' to singing the classic song of the same name. They have even made their own paper plate globes and started to learn the 7 continents using this fun song. In Art, the children used mirrors and sketching pencils to draw a self portraits. We have also revisited the school rules and values. We considered what rules we follow well and which we want to try and improve this year. We're very excited for all the fun we're going to have in Year 2 this year!