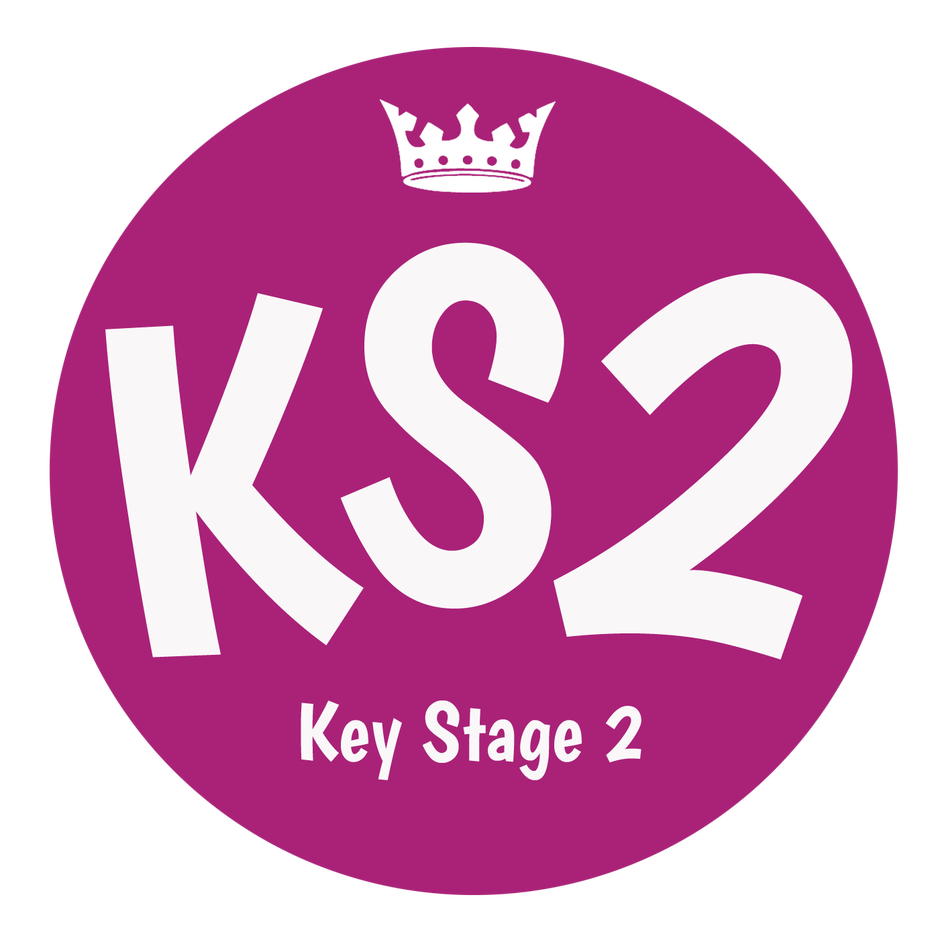 It has been a busy couple of weeks in Reggae Class!
We have been exploring plants through our science and investigating how water is transported to the different parts of a plant. For this, we put a piece of celery in coloured water. This meant we could see the journey that the water made. After some time, we observed that there were tiny vessels that had turned blue and that these vessels continued all the way to the top of the celery. The children each made their conclusions based on this observation.
We also explored the best conditions for growth using cress seeds. Ask your children to share these with you and explain why they may be important.
We have also been carrying out some assessments over the last two weeks to see what the children can do confidently and find out what they may need a bit more help with. They have worked so hard!
Big Arts Week - Rainbows
WOW! What a wonderful week! Our year group colour was red.
The children had a visit from Ella Rice, a local artist, who came in to show the children some of her work and let them make their own. They used printing techniques to complete a Bristol scene of a hot air balloon over the city. They look beautiful and the children had a fantastic time doing it.
In class we complemented this by doing our own printing using Styrofoam. The children practised mark-making patterns and then used red paint to print their design.
Other activities have included making pom-poms, paper red roses and colour wheels! Busy, busy, busy!!
We ended our week with a Big Question: Is graffiti art or vandalism? The children prepared arguments depending on their views and shared them in a debate. The end result? We're still undecided!
You will all get a chance to come and see our 'Seeing Red' exhibition next week. It's going to be brilliant!
Term 5 - Week 4
Forest School
Check out our Forest School photos from this week. Don't forget next Monday morning is our final session - boo hoo!
Library Visit
It was another lovely trip to the library on Tuesday. The children enjoyed choosing another two books to read in school and were desperate to dive right in as soon as we returned to class. We also enjoyed a story read to us by a lady from the library. What a treat!
The Water Cycle
We have been learning all about the stages of the water cycle. On Monday we carried out our own experiment to observe the water cycle in action! Using a plastic sandwich bag we filled the bottom with water and sellotaped it to the window. Ask your children to explain each stage - they should be experts now! They could even perform our rap and dance.
The Journey of a Raindrop - Poetry
Take a look at our personification poems below...
They're amazing!
TERM 5
It's been an exciting start to Term 5!

We've launched straight into our topic, The Rhythm of the Rain, with poetry linked to our learning about rivers. The children have been using personification and alliteration to describe the journey of a raindrop and the features of a flower. Keep your eyes peeled for our poetry which will be on the website soon...

In Maths, we've been looking at money: making amounts with different coins, adding amounts and finding change. Please continue this learning at home whenever possible as it's much more realistic with real money and real shops!

We're now starting fractions so remember this with any pizzas, cakes, etc that you share over the bank holiday weekend!

It was another great Forest School session this week! The children continued to practise their fire-lighting skills and also tried out whittling. Toasting marshmallows over our camp fire was an extra treat to end the session. Check out our photos below.

Finally in RE, we are finding out about Islam with the help of some class experts who are bringing our learning to life!

As parents, if you feel you may be able to complement any of our class work with your own expertise, please let us know! This goes for other family members too!

Have a wonderful bank holiday weekend!
TERM 4 WEEK 6
What a week!

On the last week of term we performed our play, The Rockin' Romans!
A huge thank you to everyone who came. I think you'll agree the children were amazing! A big thank you for all the fantastic costumes. We really appreciated the effort - it made the play extra special!

We also celebrated Maths Week!
On the Monday, we began our tetrahedron challenge using straws. The children worked so hard to put them together. I hope you were able to see the finished display at our Maths Week Exhibition.
Captain Morgan also paid us a visit so that we could help him to solve some maths challenges! The children loved it!
TERM 4 WEEK 5
It was another fantastic afternoon on Monday at Forest School. The sun was shining and everyone was smiling!

We've been busy preparing for our Rockin' Romans performance and this week had to sort the props and back-drop! Check out all our hard work below.

It's also that time of year where we take another look at how the children are getting on. They've been working very hard to show off their knowledge and skills in maths, reading and writing this week so a big well done to everyone!

Thank you to everyone who came to parents' evening this week. It was great to be able to share your child's work with you.
TERM 4 WEEK 4
These weeks are flying by!
On Monday we began our Forest School lessons, making fences, going on a colour hunt and working out the age of trees. It was a great first session and we can't wait for next week!
It's very muddy up at Failand at the moment so please make sure children have wellies with them on Mondays!
In maths, we have been looking at written strategies for multiplication and are now starting to look at division. We're hoping to send out some multiplication work to do at home this week so that the children can show off their skills!
In English, we have started to write our very own Roman Myth. We hope to put up some examples on the website next week when they are finished. So watch this space!
***
Throughout all of this, we're still practising lots for our play, The Rocking Romans, and are looking forward to you coming to watch on Tuesday 2nd April (afternoon) or Wednesday 3rd April (morning). If your child has words to learn, We ask that you please support your child with this at home. Don't forget costumes need to be in on Friday 29th March. Any queries, then please let us know!
Thank you for your help with this!
TERM 4 WEEK 3
It's been another exciting week in Reggae Class! We have been busy celebrating science week! It all began with a day of science during which the children carried out an investigation for Mrs Yarnold to find out the most hard-wearing rock for the children's playground. We used sandpaper to rub the rocks and find out which produced the least amount of rubbings. Ask us how we made sure it was a fair test and which rock was the best!

We also sketched and described rocks to observe the differences and characteristics of rock types. We learnt about igneous, sedimentary and metamorphic rocks and how they are formed. Here's an example of one of the posters we made...

MAD SCIENCE WORKSHOP
On Wednesday Mad Science came to visit us to teach us all about physical and chemical changes. We helped carry out some amazing experiments.
SPELLING BEE
It was also Spelling Bee week so on Thursday we took a trip over to the Cresswell Theatre to show off our spelling skills! As part of the event, 6 spellers from Year 3 joined teams with spellers from the other CST Primary Schools to compete for the Spelling Bee Gold Medal! The rest of the year took part in games and activities between rounds. Congratulations to the Orange Team who won first place but well done to everyone that took part.
Swimming
Finally on Thursday we had our final class swimming lesson. For this we learnt about water safety and rescue. How strange do we look wearing our pjs at the pool?!
TERM 4 WEEK 2
What a busy week we've had!

On Tuesday we had our trip to Bristol's MShed to explore life as a Roman. We made our own amulet (either a Lanula or Bulla) decorating it with patterns using real life amulets as our inspiration. We held and investigated different Roman artefacts. We learnt about villas and building techniques, and also food and drink during the Roman times. Finally, we explored Roman toys, comparing them with toys we see today. I hope the children have told you all about the fun we had and have shared all their learning with you at home.
Here are some pictures from our morning...


The fun didn't stop there because on Thursday it was World Book Day 2019! The children looked AMAZING! Thank you for all the effort and time put into their costumes - they were great! We had a fantastic day sharing stories, learning about our characters and taking part in a quiz.
Take a look at all the characters we had in class...


TERM 4 WEEK 1
We've had a super start to Term 4! On Monday we looked at our class charter again to remind ourselves of our rights and responsibilities in class. Take a look at our updated charter below:
In English we have started a new book, The Secrets of Vesuvius, which is from the Roman Mysteries series. At the end of this block of learning, we will be writing our own Roman mystery. This book has also helped to launch the volcano and earthquakes part of our topic. So far we have explored the layers of the Earth and looked at how volcanoes erupt. Ask the children to explain the word 'erupt'...make sure they include the action!

In maths, we have continued our learning in multiplication and division. We have now covered multiplication and division strategies for the 3, 4 and 8 times tables. Please do ask the children to show you some of the ways we solve questions! Also, don't forget to keep practising times tables at home using Times Tables Rock Stars.

We are getting ready for a fun week next week with all our world book day activities! Please remember that we will be swimming next Thursday afternoon so please make sure swimming costumes/shorts are under costumes for ease!
Our week as Mathematicians....
This week the children have been looking at written strategies for adding and subtracting. They have learnt the column strategies and have practised setting out calculations correctly in their books. It has been tricky at times, but they have persevered and are getting there! Please ask them to show you some of their amazing skills and knowledge at home!
Rocking Romans!
What a fantastic start to our project! To kick start our learning, the children enjoyed a wow day looking at roman mosaics and had the chance to design and make their own. Later in the day, they learnt about the roman army's invasions and they even stepped into the shoes of a roman soldier! They learnt the roman commands for turn left, turn right and how to draw our sword! ask them to show you at home.
We command you take a look at our WOW day photos!
Stepping into the Stone Age at Cheddar Caves!
We LOVED our day at Cheddar Caves! We explored Gough's Cave to learn about its discovery and how it has been used since. Ask the children to tell you about Bob, the man who lives in the cave!
A Stone Age man then showed us what life was like, teaching us how fire and shelters were made, and how tools were used to help with day-to-day life. Finally, we took a trip to Dream Hunters in Cox's Cave to follow the running man through the history of the Stone Age! When we returned, the children were buzzing with fascinating facts so I'm sure they have told you all about it!
Remembrance Day 2018
For our work on Remembrance Day, we found out about poppies and why they are so important to people at this time of the year. As part of this, we made our very own poppy to wear and remember all those involved in conflicts around the world since World War I.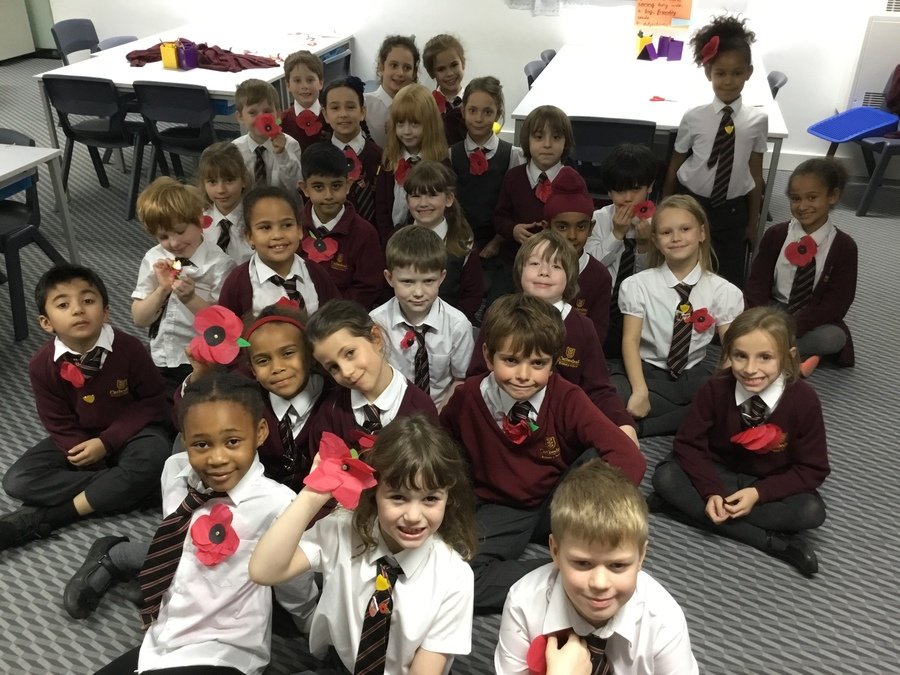 Big Draw at Bristol Cathedral
We had a fantastic day at Bristol Cathedral exploring the work of different artists and trying out different techniques. Take a look at our pictures below....
Stop the Change!
Our big question this week was 'Should the school start serving stone age meals?'. We discussed what stone age meals might have looked like and compared it to what we eat today. We worked together to create a for and against list, and finished off by creating a poster to either 'Stop the Change' or 'Do the Change'. I wonder if you'll find any stone age meals in the lunch hall this week?
Step into the Stone Age!
We have made a fantastic start with our first topic of the year, Step into the Stone Age! The children have shared what they know already and were very excited to ask questions that they want answered as part of our topic.
Our WOW morning kick-started the topic and we all became Speleologists (ask the children!), observing and investigating Stone Age cave paintings outside. We even had special Speleologist orange coats! The children were fascinated, noting down and sketching what they could see. We then returned to the classroom, which had been transformed into our very own cave, complete with animal noises and no lighting! The children created their own cave paintings with charcoal and oil pastels, using their knowledge as Speleologists to help! Once finished, the children walked around and admired everyone's hard work, with one child noting, "It's like being in a museum!"
Take a look at our photos below!

Welcome to our Year 3 Reggae Class page! We hope you have all had a wonderful summer and are excited about coming back to school. We are really looking forward to seeing you all again on Wednesday and getting to know you better over the coming term.
Miss Edwards, Miss Nicholas and Miss B