Breakfast & After School Clubs
BREAKFAST CLUB BOOKING UPDATE - 03/02/21
Changes have taken place regarding the booking and paying for Breakfast Club.
From Monday 8th March all bookings & payments need only be made via Parent Pay. There is no need to also book via School Cloud.
Breakfast Club is available during term-time between 7.45am - 8.30am and costs £3.00 per day for each child.
A choice of cereal and toast is offered. Doors will close and food service will end at 8.20am to allow staff time to pack away so please bear this in mind when dropping off.
Breakfast Club is held in the primary school small hall and main hall. Key Stage 1 will be in the main hall and must enter through the main entrance and Key Stage 2 will be in the small hall and must enter through the side door entrance.
Please do not leave your child unattended outside of either entrance before 7.45am. A member of CPS Staff must be on site to register your child into Breakfast Club.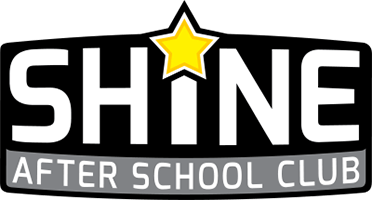 * Shine Update - Monday 1st March 2021 *
General booking will open at MyShine.co.uk at 10:00am Tuesday 2nd March
Your existing order: If you had an order with us last term (for Term 3 which didn't run due to Lockdown, which wasn't requested to be credited or refunded) we have transferred your booking to start w/c 8th March and you will have received an email booking confirmation to show your new dates. Your Shine account will have been credited with any difference in price. If we have been unable to do a straight swap, it's likely you will have been contacted by email and credited, in order for you to place a new order when booking goes live tomorrow.
Advice: As per the Government advice*, our clubs are open to enable parents and carers to work, search for work, undertake education or training, or attend a medical appointment or address a medical need, or attend a support group, being used as part of their efforts to obtain a regulated qualification, meet the entry requirements for an education institution, or to undertake exams and assessments, vulnerable children and the children of critical and key workers. We will assume your booking is required for any of these reasons unless you let us know otherwise.
Holiday Clubs: We are delighted to be able to offer Holiday Clubs this Easter, offering plenty of choice and outdoor activities in the sunshine. All Holiday Clubs will also be online tomorrow, 2nd March at 10:00am.
For any further information please contact Shine directly not Cathedral Primary School.
We look forward to seeing everyone again very soon.
My Shine - After School Clubs. Book online at:
Shine After School Club offers a friendly and welcoming after school club for school children of all ages, Shine utilises the school's beautiful building to deliver a range of activities that are enjoyable and stimulating for all children at the end of a school day.
Session 1 starts from 3.30pm. Children have the choice of a creative or sports based activity. For children who require a longer period of care until 6.00pm, session 2 begins at 4.45pm with snack time followed by a range of activities designed to wind things down after a demanding day.
Parents can book SESSION 1 or SESSION 2 only or a combination of both as required.
SESSION 1:
3.30 - 4.45pm = £6.50 per day
15.30 - Registration and arrival

15.45 - Creative session

16.45 – Latest departure
SESSION 2:
4.45 - 6.00pm = £6.00 per day
16.45 - Registration

16.50 - Snack time followed by Creative & Play session

18:00 - Latest departure (please note parents who are persistently late collecting their child may be charged a late arrival fee)
Shine's Weekly Programme
Shine's weekly programme is reviewed and updated on a term-by-term basis. For details of the latest programme, please look online at
https://www.myshine.co.uk/school/cathedral-primary-school.
General Information
Shine After School Club staff are qualified, DBS checked and insured with considerable experience of delivering quality activities for boys and girls of school age. We are OFSTED registered and consequently accept Child Care Vouchers.
For further information please contact Shine After School Club:
Email: shinesasc_cathedral@hotmail.com

Web: www.myshine.co.uk

Tel: 07495 020 886