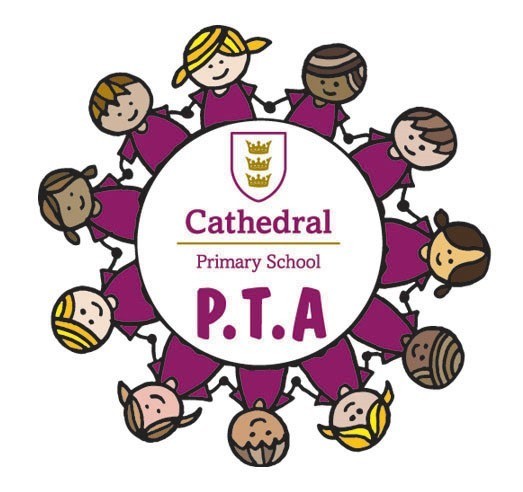 Cathedral Primary School
Parents and Teachers Association
(CPS PTA)
PTA Meeting, 1st May 2019:

Treasurers & Chair's Reports 2019:

PTA Minutes:
A charitable organisation of committed parents and teachers dedicated to enriching the school experience of the children at Cathedral Primary School.
The PTA has two main goals:
To foster, build and support a community across the parents and teachers at the School

To enrich the education of the children at the School. This is primarily done through organising fund-raising events.
All parents are warmly invited to participate actively in the PTA. So whether it's serving on the committee, planning activities or helping out at events, we will welcome any parents who would like to get involved.
Being part of the PTA is a rewarding and fun way to contribute to, and be involved in, the School community. It gives you the opportunity to meet parents, to work as a team and to have the satisfaction of a child's smile at the completion of successful events. We are ordinary parents and teachers who get together to do extraordinary things for the benefit of the children.
Interested in being part of the PTA? Got a few hours to spare? Go on, give it a go - it's very rewarding.
Do you shop online? Shop through easyfundraising and raise FREE donations for our PTA every time you shop. Here's the link
http://www.easyfundraising.org.uk/causes/cathedralprimaryschoolpta
It's really easy and will make a big difference.
For those parents or family members who wish to donate to the PTA, you can do this via Just Giving by texting BCPS15 and the amount to 70070 (example to donate £10 text BCPS15 £10). The full amount goes directly to the PTA.
Committee Members:

Chair

Vanessa Searle

Joint Vice Chair

Al and Karen Norman

Treasurer

Mary Hodges

Secretary

Cherene Whitfield
Class Reps for 2020 - 2021 TBC
Class Reps:

Reception - Rock Class
Reception - Pop Class
Year 1 - Hip Hop Class
Year 1 - Disco
Year 2 - Jazz Class
Year 2 - Folk Class
Year 3 - Reggae Class
Year 3 - Country Class
Year 4 - Soul Class
Year 4 - Motown Class
Year 5 - Blues Class
Year 5 - Opera Class
Year 6 - Choral Class
Contacting the PTA:
Please email:
cathedralprimaryschoolpta@gmail.com
Or contact the School office on:
Tel: 0117 353 2052
Email: admin@cathedralprimaryschool.org