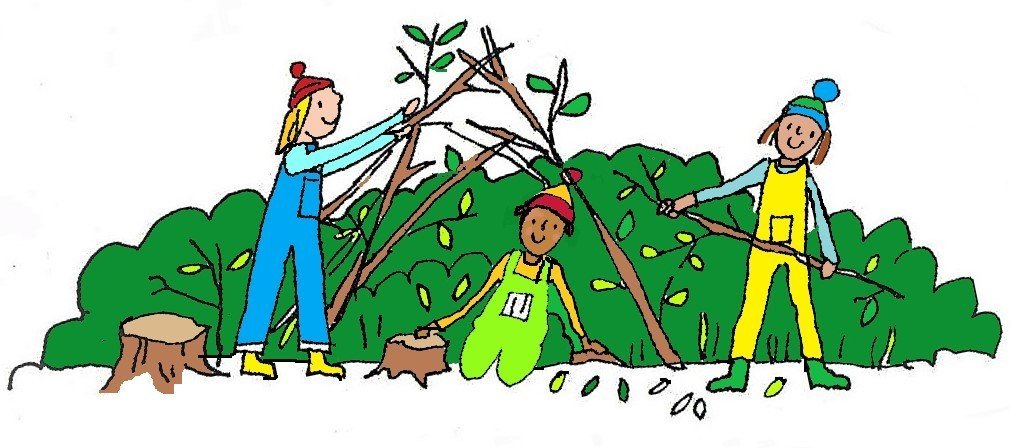 Look deep into nature,
and then you will understand everything better.
Albert Einstein
Please click here to find copy of the knowledge progression to Year 6



Jonathon Withers

Forest School Lead

Level 3 Accreditation

Outdoors First Aid

Vicky Hayden

Learning Support Assistant

Level 3 Accreditation

Paediatric First Aid

Elly Hornshaw

Higher Level Teaching Assistant

Level 1 Accreditation

Paediatric First Aid
Volunteers
We are very lucky to have several regular Forest School volunteers who give up their time to come and support the children in the woods. These volunteers are DBS checked and have relevant training and experience.
Cathedral Primary School is committed to giving children the opportunity to learn in the outdoor environment and receive the benefits and experiences the natural world has to offer. Taking learning outside is beneficial in promoting children's self esteem, wellbeing, creativity, collaborative learning, team building and problem solving all through hands on experience. Forest School aims to promote the holistic development of all those involved, fostering resilient, confident, and independent learners, these qualities feedback positively into the classroom and other settings. Children are encouraged to be curious, explore and take managed risks, every child is the centre of their own learning.
Our Forest School sessions take place in private woodland adjacent to Bristol Cathedral Choir School playing fields, Beggar Bush Lane, BS8 3TG.
The enclosed site was initially developed by a group of parents to allow children to play and learn in the natural world, this was the birth of our Forest School. It is continually being developed to give a broad range of experiences, it has a log circle base camp with a permanent fire site, woodland swing and see-saw, woodland train, bug hotels, mud kitchen, tippy tappy hand wash station and dedicated tool area. It is a truly magical site with ample space for children to learn and play. We have access toilets and changing facilities in the main Pavilion.
Forest School sessions are lead by our Forest School leader Jonathan Withers. Jonathan has over 6 years experience of Forest School he has worked with several schools in Bristol on Forest School projects and to deliver Forest School training and on going staff development training. Jonathan works alongside a team of passionate staff that are instrumental in the planning and implementation of Forest School sessions. All members of the team hold relevant Forest School and First Aid qualifications.
Cathedral Primary School is committed to developing its Forest School provision and runs accredited training at our site, many of our staff also hold Forest School Level 1- 3 accreditations. The Forest School team meet regularly to evaluate the children's experiences during sessions procedures are constantly reviewed to ensure safe, inspiring sessions are delivered.
Information for parents can be found on the Forest School notice board or Forest School page on the school's website, in addition to this the class teacher's blog and their class page have details of what is happening at Forest School sessions.
MONDAY Forest School Timetable - Year 1 to Year 6
TUESDAY Forest School Timetable - Reception and Small Group Sessions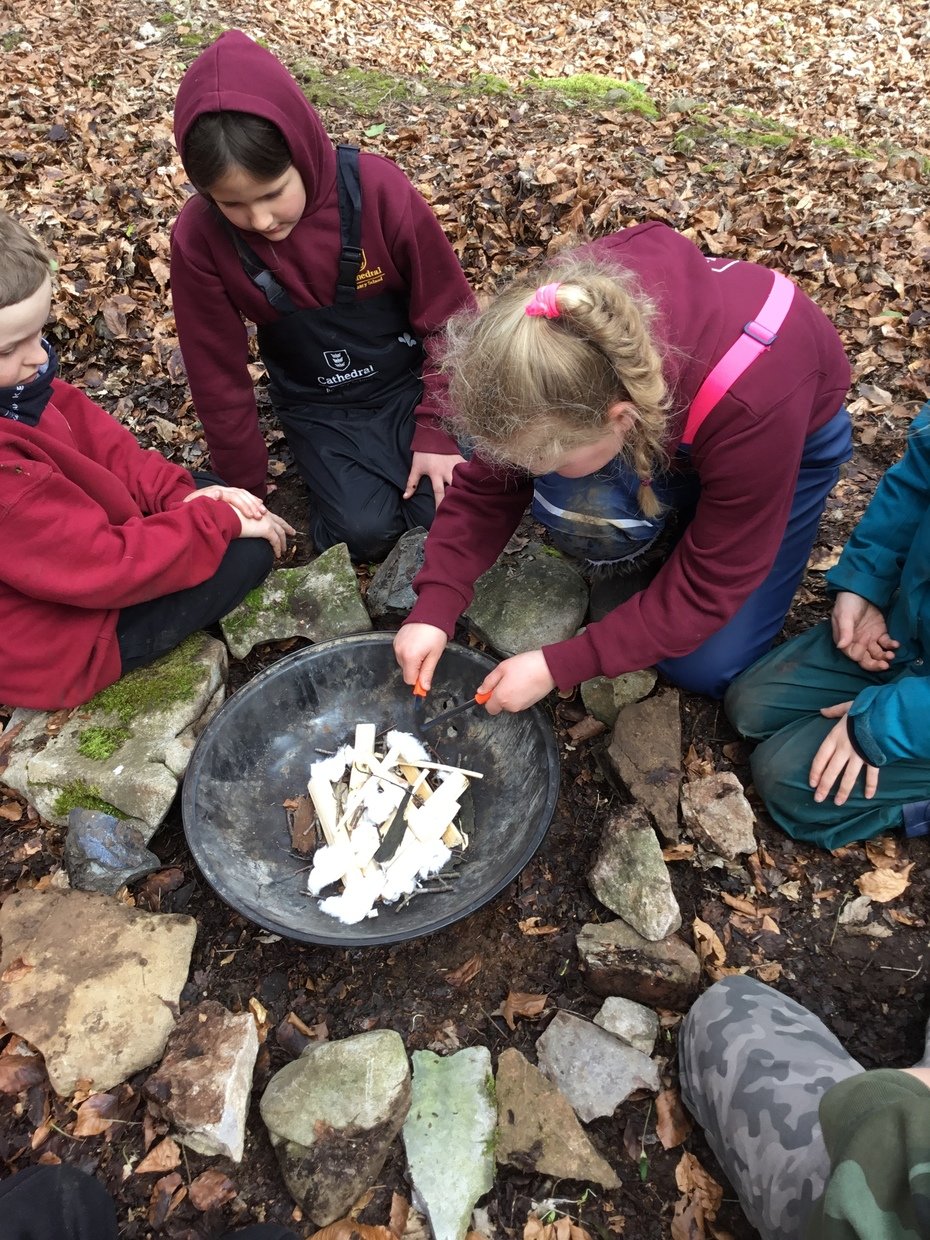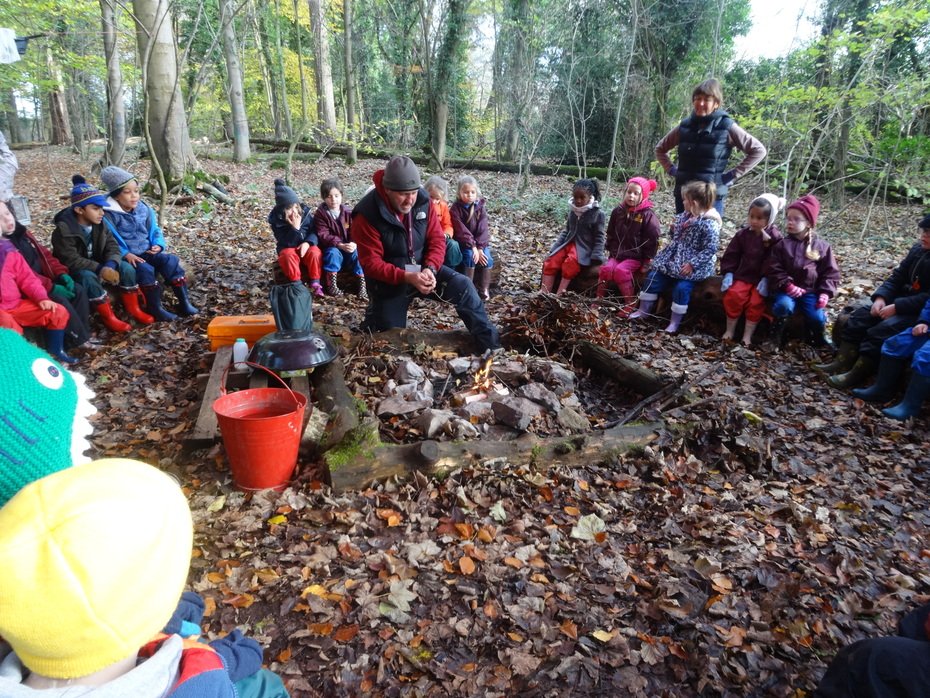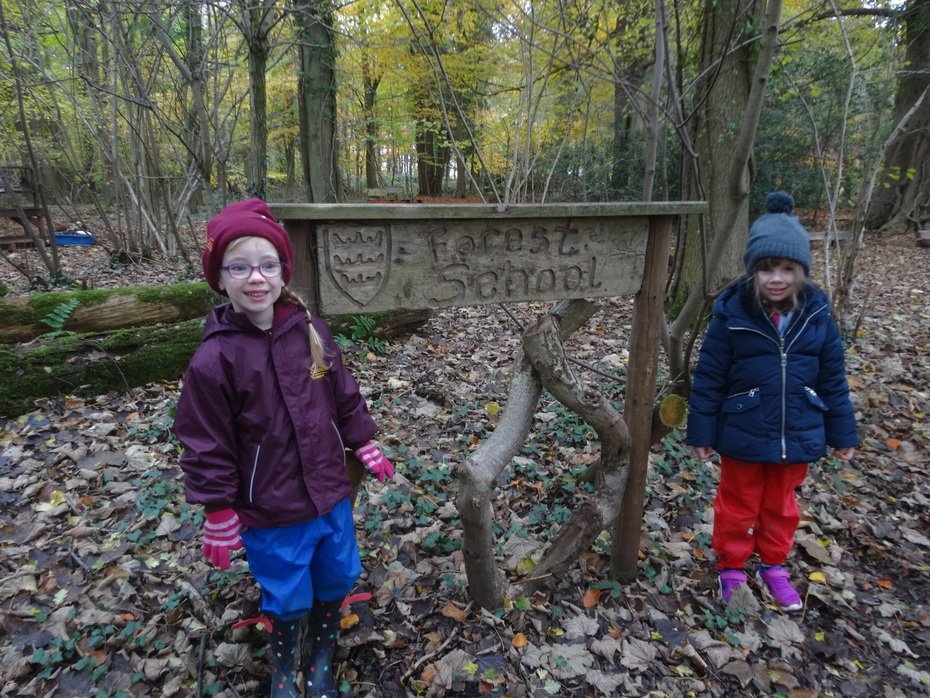 Clothing List for children.
Appropriate clothing for Forest School is essential as it can be the difference between a comfortable happy experience or an uncomfortable experience. Forest school runs in most weather conditions with the exception of high winds and heavy snow and ice. It is imperative that children come to school dressed for the weather conditions they may experience during the Forest school session that day.
When your child participates in Forest School they will need:
Long sleeve t-shirt
Wellies
Full length trousers
Warm jumper/fleece
Sun/winter hat
Waterproof coat/trousers
Sun cream (applied before school if needed)
We will provide your child with Cathedral Primary School waterproof overalls.
An example of what layers to wear at Forest School