All school meals MUST be ordered and paid for online.
This includes Universal Free School Meals for Key Stage 1 (Reception to Year 2) as well as Key Stage 2 (Year 3 to Year 6)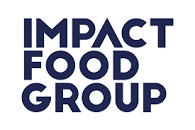 Impact Food Group (IFG) is our meal providers.
ALL MEALS MUST BE BOOKED ONLINE AND PAID FOR IN ADVANCE.
THIS APPLIES TO EVERY CLASS IN EVERY YEAR GROUP.
Key Stage 1 children (Universal Free School Meals) and Pupil Premium children in Key Stage 2 (Free School Meals) will still have to book meals online but no payment will be taken.
The deadline for booking meals is 11pm on a Sunday. You can book for one week at a time or a whole term should you choose to do so. Below is a guide to booking your meals via ParentPay.
Children will not be asked in the morning for their meal choice as this will have already been done online and in advance by you. Please make sure you chose what your child would want to eat as meal choices cannot be changed on the day.
Guide to Ordering via Parent Pay
3 Week Menu - Easter 2023 until the October Half Term 2023