Parents and Teachers Association (CPS PTA)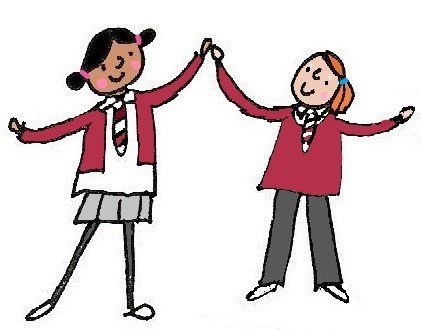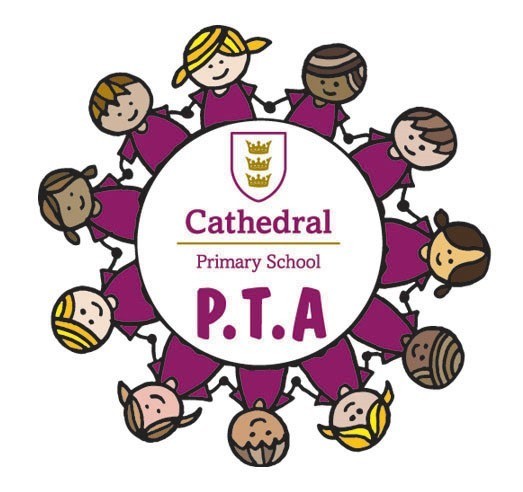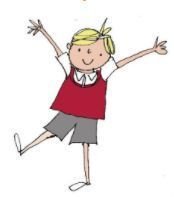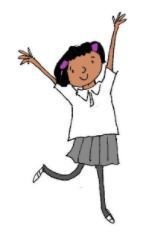 A charitable organisation of committed parents and teachers dedicated to enriching the school experience of the children at Cathedral Primary School.
* Cathedral Primary School PTA has three main goals
To help build a strong school community

To enrich the education of the children at the school

To raise money to support the school
* How can I get involved?
All parents are warmly invited to participate actively in the PTA, whether it's serving on the committee, planning activities or helping out at events. It is always great to have fresh ideas of what else we could be doing, so if you have any fundraising ideas please do get in touch.
We are limited this year due to Covid-19 and many of our face-to-face events won't be running, so if you have socially distanced fundraising ideas please share them by contacting us on:
Raise money whilst you shop

- Easyfundraising gives FREE donations to our PTA every time you shop online –

the scheme includes retailers such as John Lewis & Partners, Argos, eBay, Just Eat, Booking.com, Uswitch and more.

- it takes 2 minutes to set up & encourage all parents who shop online to do so

http://www.easyfundraising.org.uk/causes/cathedralprimaryschoolpta
Bake / buy cakes

for your year groups' Friday Bake Sale.

Become a class rep

– help the PTA share information with parents in your class so they know what's happening and when.

Sign up to volunteer

to help sell tickets, run stalls or be on the bar or serve food at the events.

Attend PTA meetings

to share your ideas or help make decisions.

Share a skill

that might be useful to the PTA – e.g. graphic designers can help with our publications / leaflets, chefs may volunteer to cater a pop up cafe night, artists/crafters could run a workshop.

Share contacts

of businesses or venues that may be able to help us.

Source / donate prizes

for raffles and events

Donate to the PTA fund through our Just Giving page.
Being part of the PTA is a rewarding and fun way to contribute to, and be involved in, the School community. It gives you the opportunity to meet parents, to work as a team and to have the satisfaction of a child's smile at the completion of successful events. We are ordinary parents and teachers who get together to do extraordinary things for the benefit of the children.
Here's an overview of our achievements over the last few years and our goals for the future.
The Playground:
The focus of our fundraising over the past couple of years has been The Playground Appeal where we set the ambitious task of raising £20,000 to help build a brand new playground in College Square.
Forest School:
Supporting Forest School through cake sales and ice lolly sales.
Wow Days:
Supporting each year group with a donation towards a 'wow day'
Enriching Education:
Supporting the school with its 2020 whole school focus on 'Excellence in English' by funding high quality books.
A warm welcome to our new committee members who have taken on the rolls below as of March 2023.
| | | | | | | | |
| --- | --- | --- | --- | --- | --- | --- | --- |
| Chair | | Vice Chair | | | Treasurer | | Secretary |
| Jonathan Bradshaw | | Patricia Fernadez | | | Rebecca Philip | | Susan Chandler |
| Stacey Tudor | | Anna Veira | | | Annie Herbert | | Graham Gordon |
PTA Minutes:

Treasurers & Chair's Reports 2019:

Treasurers & Chair's Reports 2020-21:

Treasurers & Chair's Reports 2021-2022

PTA Minutes from previous years:
Reception

Year 1

Year 2

Year 3

Pop & Rock Classes

Elaine & Maleeha

Hip Hop & Disco Classes

Karina, Anne & Manisha

Jazz & Folk Classes

Mezz & Stefanie

Reggae & Country Classes

Susan, Lizzie & Jonathan

Year 4

Year 5

Year 6

Opera & Gospel Classes

Rebecca, Jessica, Lana (& Elaine)

Choral & Blues Classes

Stacey & Zoe

Soul & Motown Classes

Troy, Laura & Hilary